21 Best Lesbian Movies On Netflix To Watch This Winter!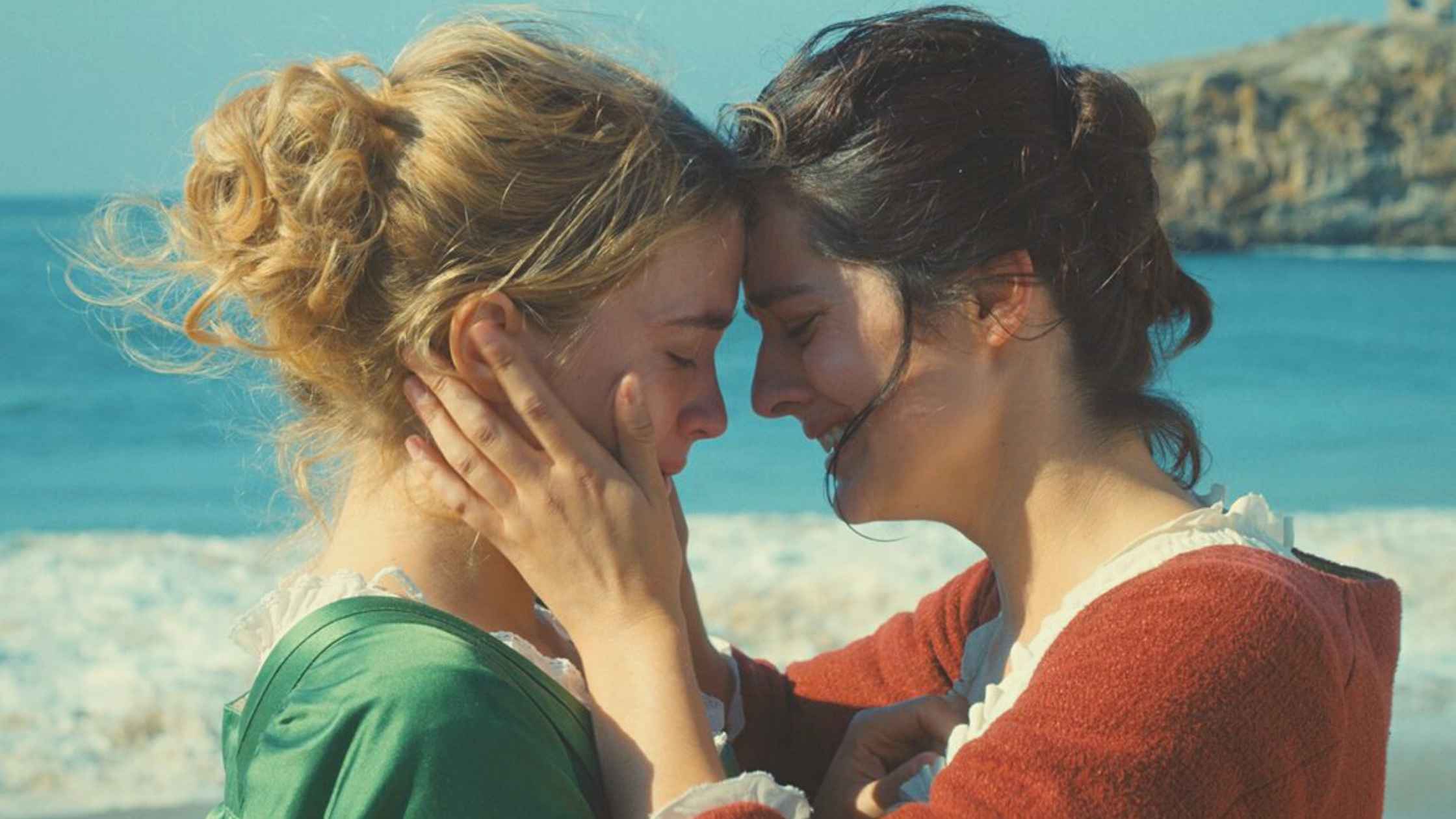 Winter is coming! So the nights are going to be more thrilling! What about binge-watching Netflix with a cup of hot chocolate? Rejuvenating enough? So how about some socially impactful movies this time? I mean what about some movies that are not just serial killers and jump scare shit?
Netflix has always tried to keep up with the trends. In this article, I will be elaborating on some best lesbian movies on Netflix to watch this winter. I mean, this is the time of queer. LGBTQ is being appreciated and recognized worldwide.
Best Lesbian Movies On Netflix In 2022 – Top 21 Hottest Lesbian Movies To Watch On Netflix!
The impact has also been visible in the movie world. There has been a considerable rise in representing the queer community in the movies. Thanks to OTT platforms like Netflix! More and more queer-based movies and documentaries are getting released on Netflix each year.
In the following list, I will elaborate on some of the best Lesbian movies on Netflix. You can learn about the plot, characters, and genre of these movies. So I wish you a happy reading! Let the Rainbow flags fly high!
1. The Half of It
So in the list of best lesbian movies on Netflix, The Half of It comes first. A coming-of-age drama released in 2020, this movie depicts the story of a high school student Ellie Chu. As an introverted person, Chu earns her pocket money by ghostwriting. When one of the boy students approaches her to write love letters for his girl crush, events start to turn around. As the story moves onward, we see Ellie Chu falls for the girl, for whom she was writing letters.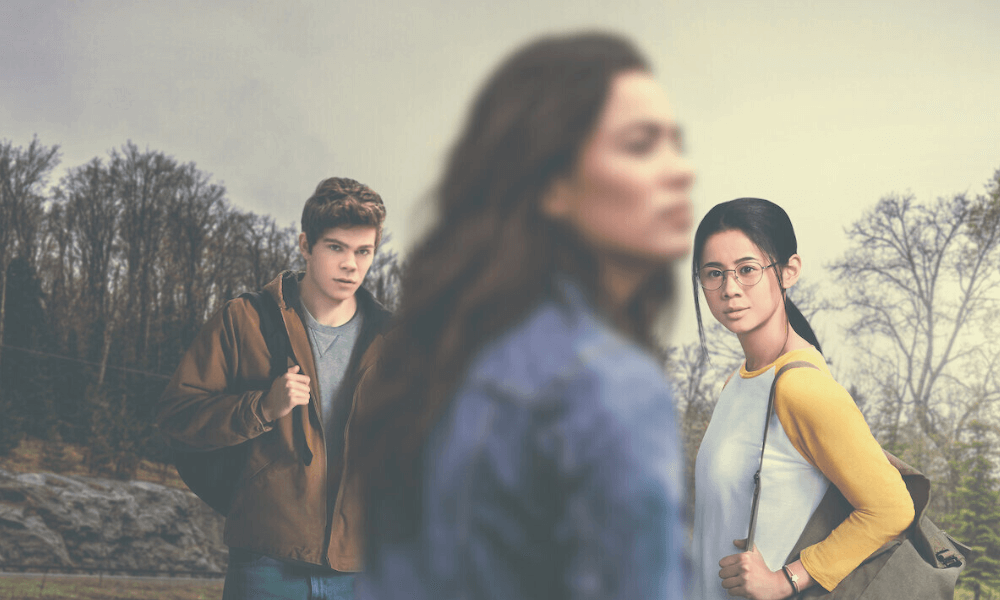 2. Duck Butter
This Psychodrama directed by Miguel Arteta details a relationship between two women. They have just met and decided to have an intimate relationship in 24 hours. Both women have certain disbelief regarding the traditional concept of dating and relationships. In their view, human beings waste a lot of time getting to know each other and fall for each other. They want to break these conventions. The story moves towards an interesting turn of events as time passes by.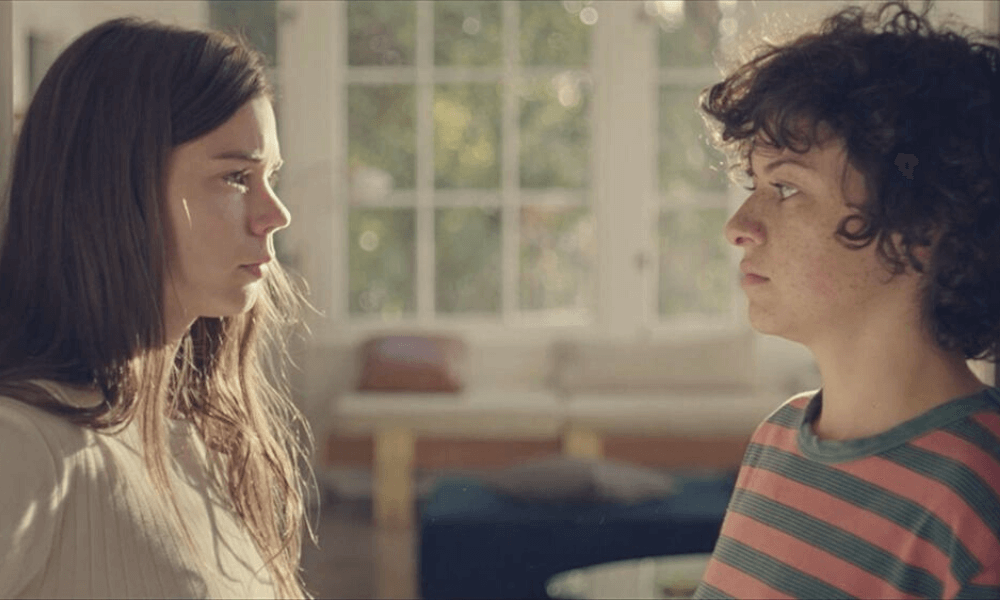 3. The Prom
This 2020 Musical directed by Ryan Murphy narrates the story of a group of Broadway actors who travels into a small town in Indiana, to support a lesbian girl to bring her girlfriend to prom. Murphy got the movie idea from the theatrical adaptation screened on Broadway itself. This musical is filled with glittery lights and costumes and at the same time shares the message of social inclusivity. The stellar cast includes Meryl Streep, James Corden, Andrew Rannells, Nicole Kidman, etc.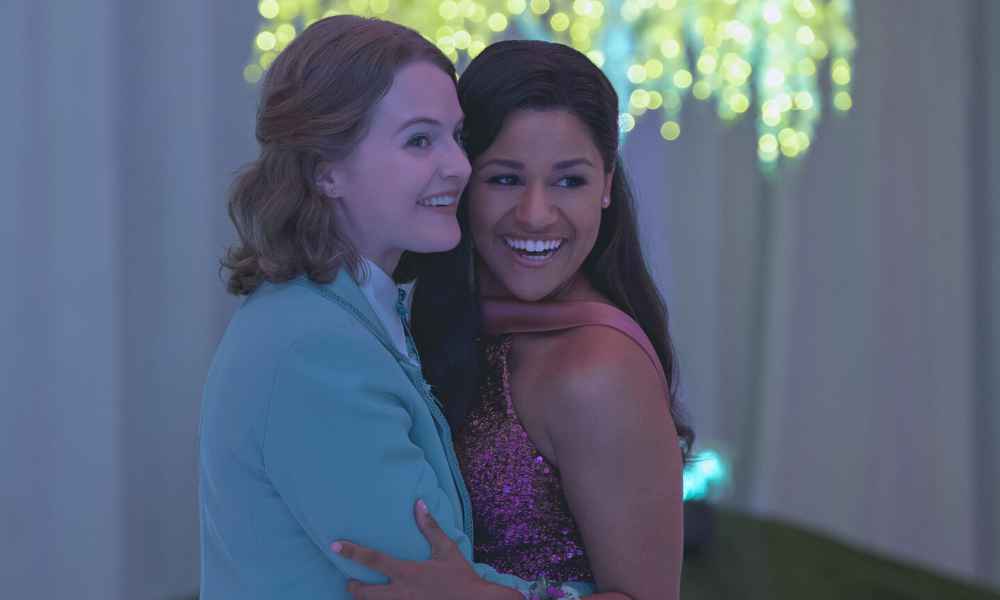 4. I Care A Lot
Probably one of my personal favorites on the list, I Care A Lot is a black comedy thriller starring Rosamund Pike. Being a psychological thriller and at the same time hilarious can be a bit difficult, but the director J Blakeson has managed both aspects beautifully. The movie revolves around a con woman enacted by Rosamund Pike, who tries to rob an old lady of her wealth pretending to be a caretaker. Even though we will feel hatred for this con woman, her relationship with Fran, her assistant, seems so fulfilling and apt for a lesbian subplot.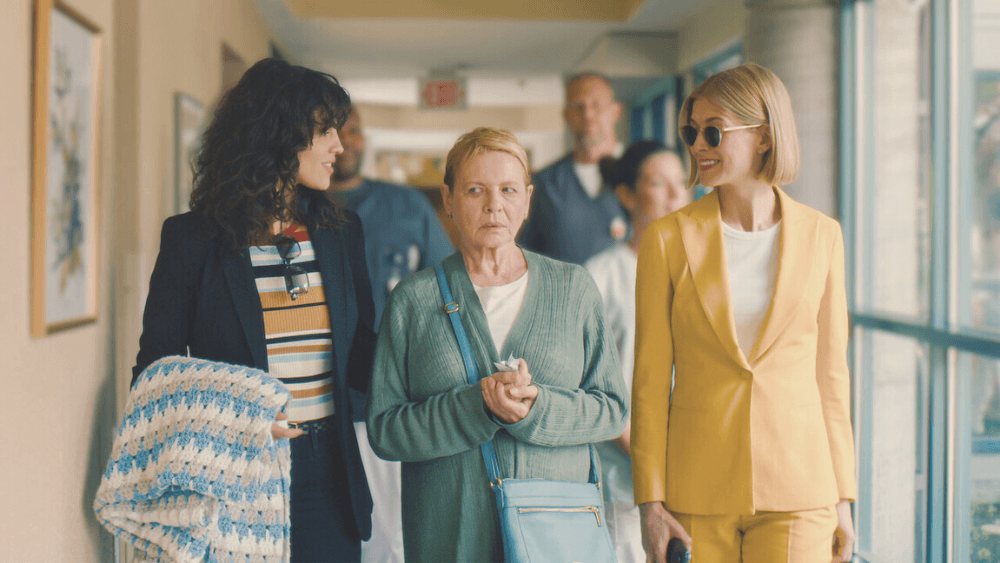 5. Elisa and Marcela
A truly lesbian film from this list can be Elisa and Marcela, which got released in 2019 in Spanish. This is a biographical romantic drama centered around two women, Elisa and Marcela who fall in love with each other and decide to marry. For this purpose, Marcela transforms into a male identity but they have to face gruesome attacks from society then. The movie is narrated in retrospect as the couple now narrates their story. At the end of the movie, we see the caption that same-sex marriage got legalized in Spain in 2005.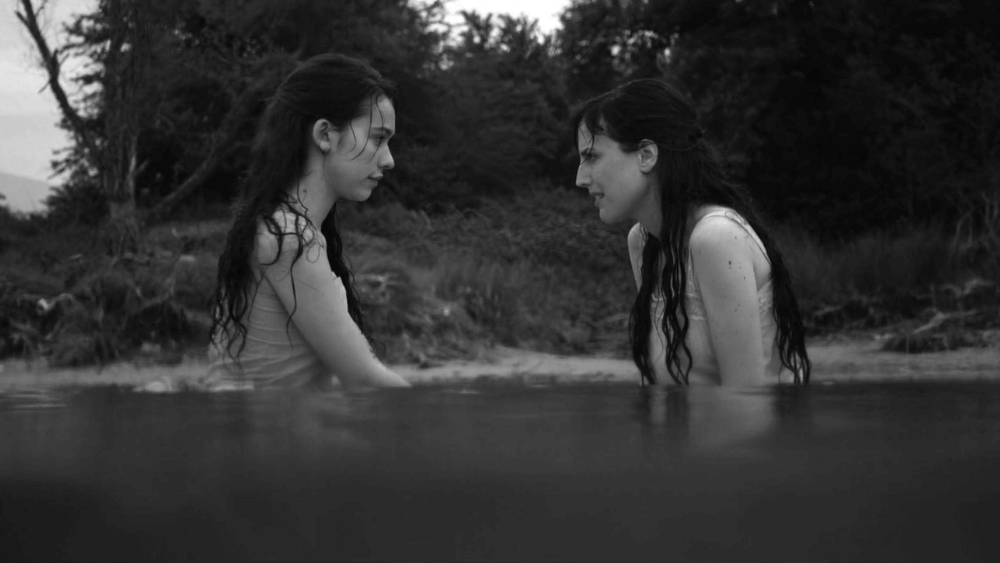 6. The Perfection
This Black Swan type of psychological thriller was released in the year 2018. The movie centers around two characters Charlotte and Elizabeth. When Charlotte tries desperately for her music school reunion with former scholars, she finds they have found a new prodigy in her place, namely Elizabeth. This shatters the dream of Charlotte and who plans some sick revenge in the disguise of love for Elizabeth. The movie can be classified as a slasher horror and depicts some gruesome violent scenes. Many feminist thinkers have criticized the movie on the grounds of propagating a patriarchal, masochist male point of view disguised in the label of feminism. But the lesbian relationship among the central characters is worth watching as how it turns into a nightmare of revenge and blood.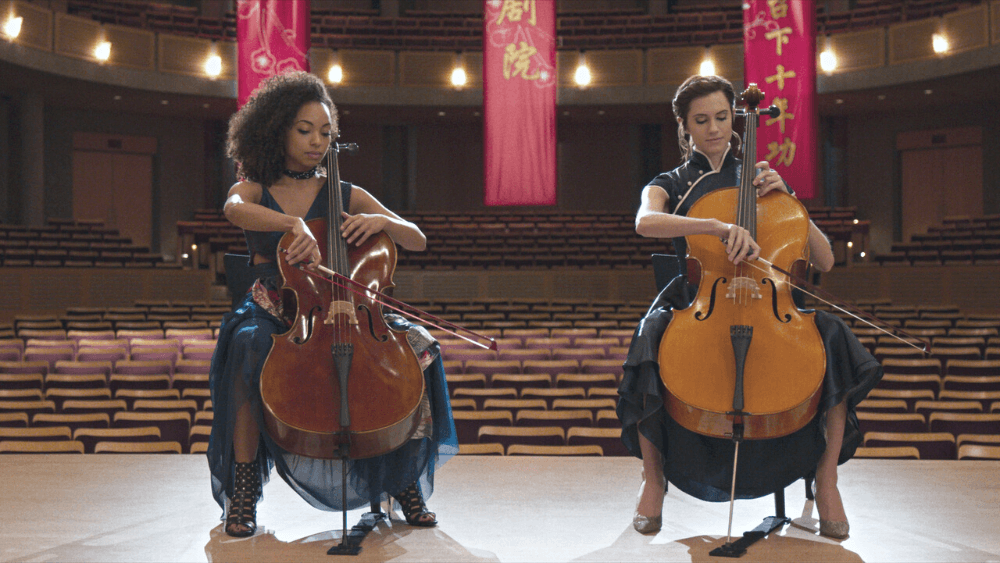 7. Frida
This 2002 released American Biographical film is about the famous painter Frida Kahlo and her controversial personal relationships. Enacted by Salma Hayek, the character earned the recognition of critics worldwide. The movie starts with the accident that Frida had that made her bedridden for most of her lifetime. It moves around exploring her relationship with Diego Rivera, her mentor. Along with their beautiful relationship, both of them engage in some open kind of partnership where they get the chance to engage with men and women sexually. Frida narrated the true account of Frida Kahlo's journey which verifies that she had the essentiality of being a queer person.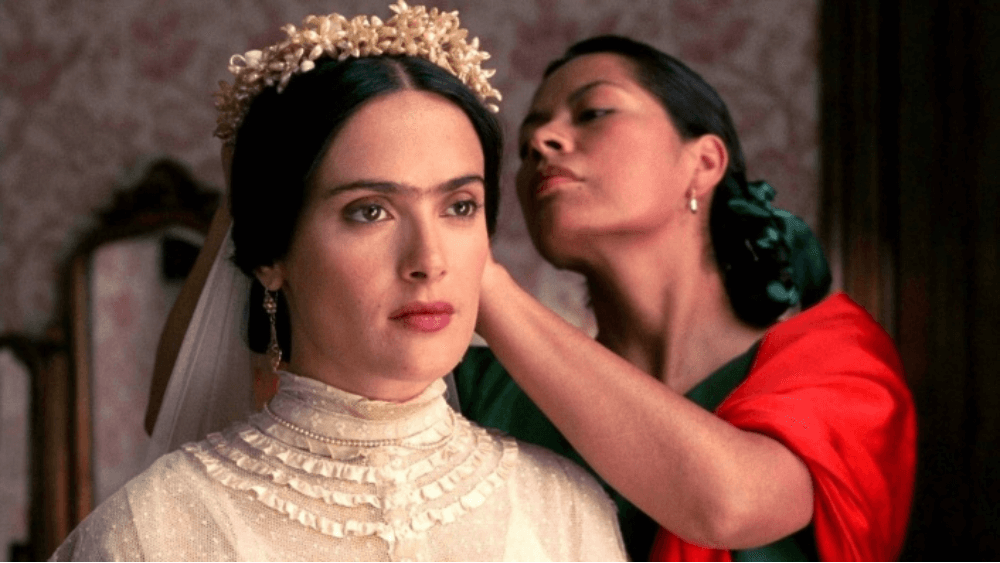 8. Blue is the Warmest Color
So when one hears the name lesbian films, this can be the first movie that comes into mind, right? Released in 2013, Blue is the Warmest Colour has a breakthrough moment in bringing LGBTQ themes to popular culture. The movie revolves around Adele who accidentally meets a blue-haired woman named Emma.
She instantly forms an attraction to her. When Adele makes out with a boy from her school she realizes that that woman is still in her mind. This makes her question her sexual identity. As the movie progresses, the two of them meet again and start an intimate relationship. The movie had become a center of debate among Lesbian critics regarding whether it propagates the male gaze as such or not. Anyway among the list of the best lesbian movies Blue is the Warmest Colour cannot be avoided.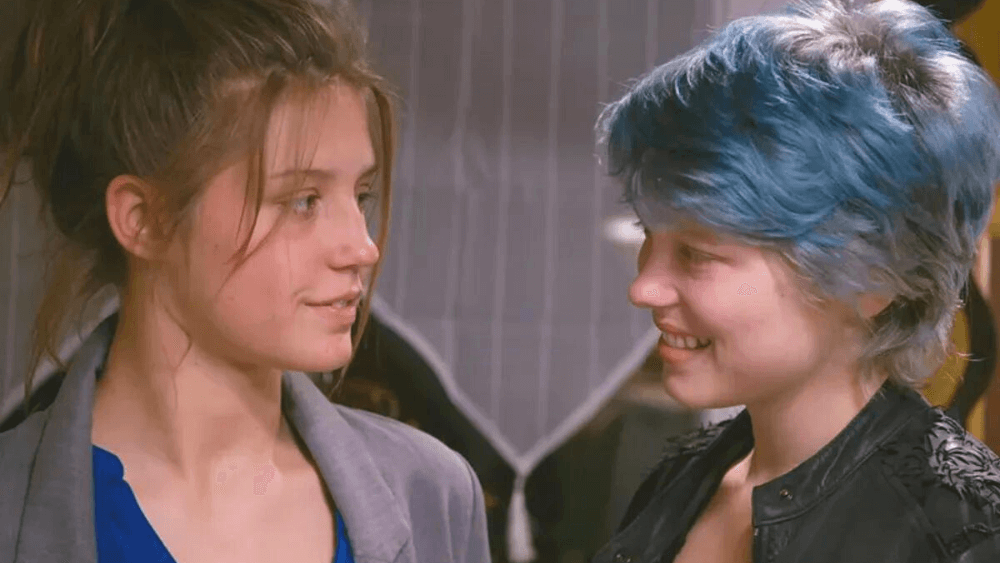 9. Basic Instinct
So among the list of best lesbian movies on Netflix comes Basic Instinct, one of the oldest in this genre. This 1992 movie created controversies in the famous scene of Sharon Stone, who plays a bisexual psychopath in the movie. Basic Instinct has received criticism from lesbians and gays on the ground that the movie criminalizes queer people. The central character played by Sharon Stone becomes the primary suspect in a gruesome murder scene. But with her charismatic and manipulative powers, she enchants the police officer who is assigned the duty. The film explores her limitless physical intimacy with men and women alike and treats the queer matter in a controversial background.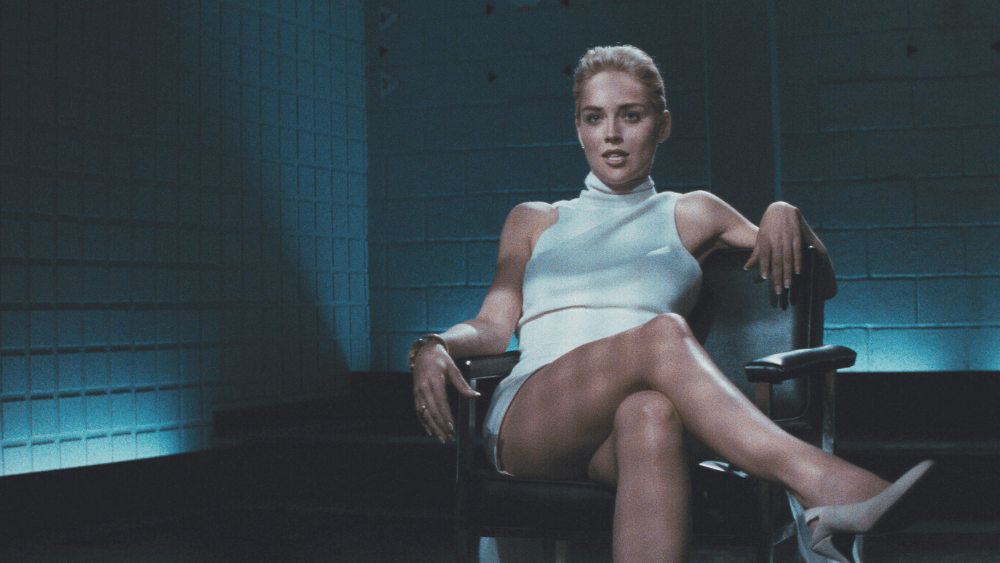 10. Chloe
If you are looking for some steamy Lesbian thrillers on Netflix, Chloe is ideal for you. This 2009 released movie is about Catherine who suspects her husband is having extra-marital affairs. She appoints Chloe, a call girl to test her husband and learns that he is cheating on her. But things turn eventually when Catherine develops a liking for Chloe, and both of them start an intimate relationship. This creates a ruckus between Catherine and her husband and they have to confront each other with the secrets. The movie is not so political or thought-provoking. If you are in the mood for some lightweight erotic thrillers Chloe can be the best option. Well, adding to the main point, the movie has lesbian themes!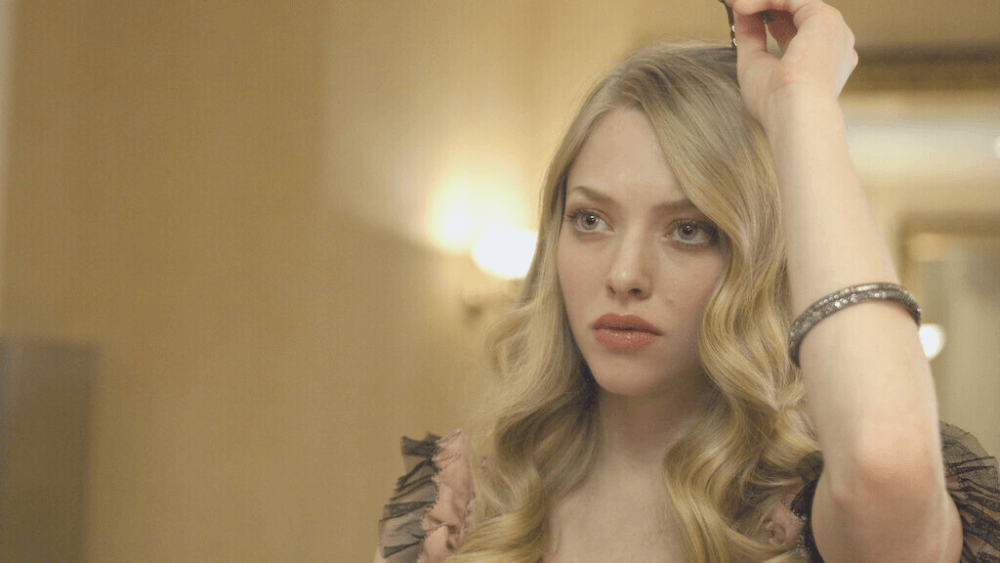 11. So My grandma is A Lesbian
This is a Spanish Lesbian Comedy movie that narrates the story of Eva, who is waiting to tie the knot with a rich Scottish heir. But she learns that her marriage could be in danger when her grandmother comes out as a lesbian. Eva travels to her hometown to convince her grandmother and on the way, she learns many lessons about life. The movie is comic and light-hearted and the ending is predictable. But for some critics, the movie mocks the queer community in general. The film is based on the hilarity of the situation that arises rather than dealing fairly with an injustice. So many readings are possible. So what will be your opinion after watching the movie? Try and find it for yourself.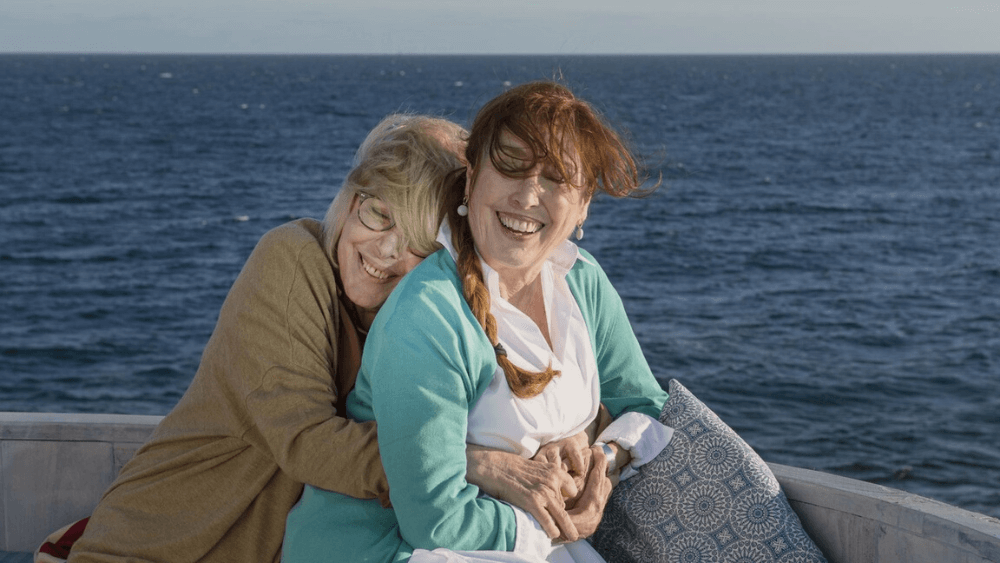 12. Chasing Amy
This 1997 American romantic comedy movie can make queer advocates a bit angry. Wondering why? Well, let me explain the storyline. The movie plots around a male comic artist named Holden who falls for a fellow writer, Amy whom he later realizes is a lesbian. But eventually, both of them sleep together and form a romantic relationship. Chasing Amy portrays the characters as played by Ben Affleck and Joey Lauren Adams. Many critics have opined that the movie deals with queer subjects clumsily. But interestingly, some recent researchers read the movie as having sexual fluidity where there isn't a strict labeling of the genders as the LGBTQ movements believe. Whatever it is, you watch it yourself and find out what the movie means to you!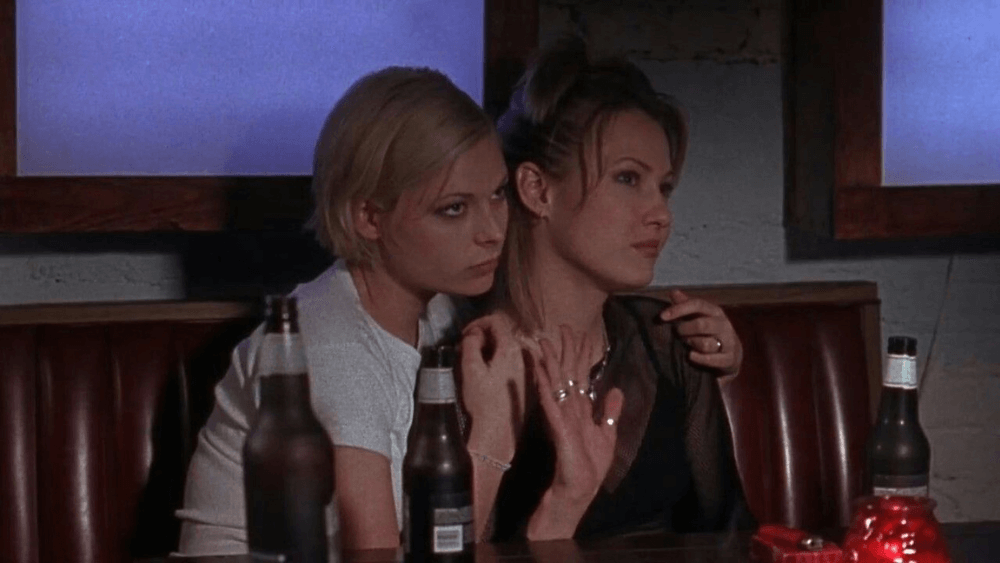 13. Me, Myself and Her
This is a 2015 released Italian movie that depicts the complexities of the relationship between two women. Directed by Maria Sole Tognazzi, this movie revolves around Federica and Marina who are in their late adulthoods. Both have extremely different personalities and are trying their best to be with each other. Marina, a former film actress, is extroverted while Federica is quiet and reserved. When in an interview, Marina opens up about her relationship with Federica. This makes her uncomfortable as she is still struggling to identify as gay. The film is worth watchable and can be termed an ideal lesbian comedy movie.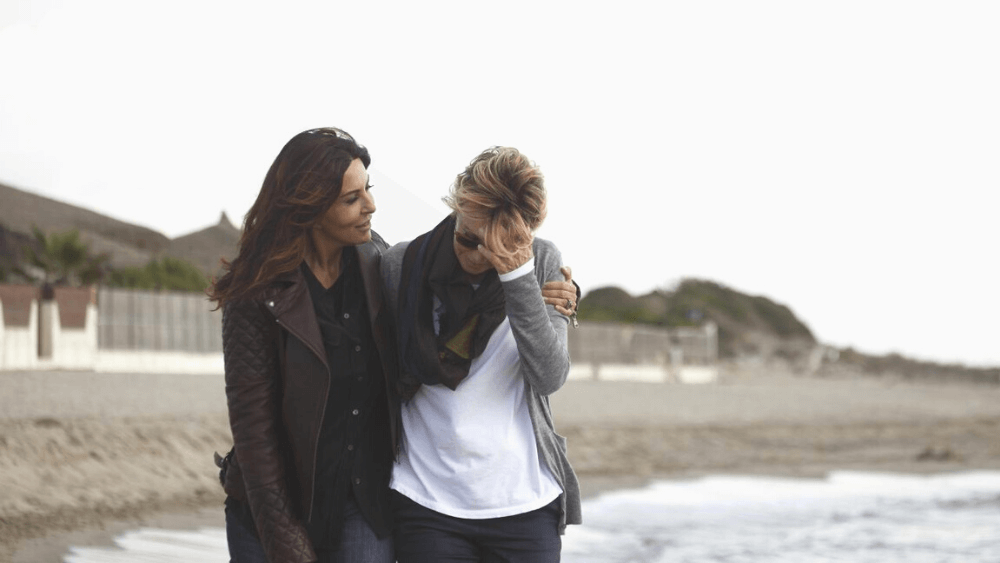 14. Carol
Directed by Todd Haynes, Carol is a 2015 movie based on the novel The Price of Salt by Patricia Highsmith. Encompassed by a stellar cast including Cate Blanchett, Rooney Mara, Sarah Paulson, etc the movie is set around two women. Gradually they start forming an illicit relationship with each other. In the movie, we see Therese Belivet, who works in a store in Manhattan meets Carol Aird, a beautiful woman who comes there in search of a doll for her daughter. The two begin a companionship later turning into romantic intimacy. The movie was regarded as a work of quality and premiered at several festivals including Cannes.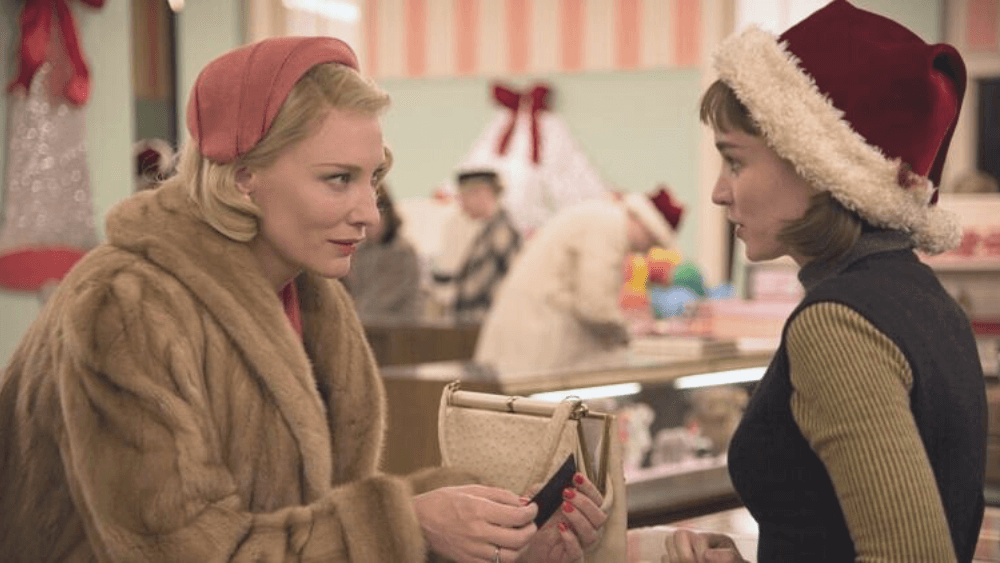 15. Summertime
Originally titled La Belle Saison, the movie was released in the year 2015. Directed by Catherine Corsini, Summertime revolves around Delphine and Carole who fall for each other in the French countryside. The movie involves interesting subplots where the lives of these women change gradually. Delphine gets involved with a feminist group and Carole finds herself with the dream of starting a business of her own, which is a weird concept to the French countryside of that time. The movie encompasses all the liveliness of a period drama. This is incorporated with the beautiful landscape of France and has been successful in capturing the soul of a lesbian drama.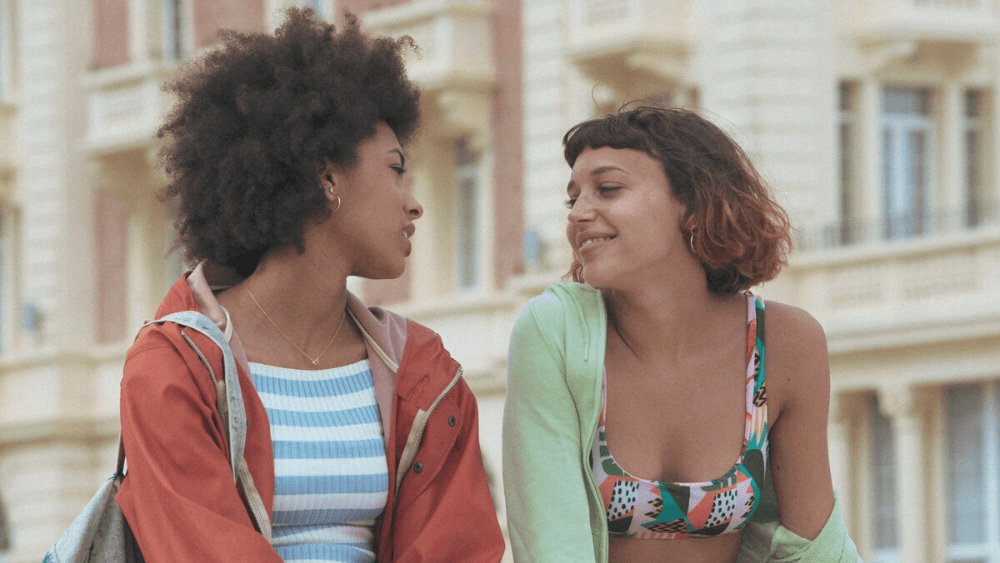 16. Pariah
This 2015 drama on a black teenager who identifies herself as a lesbian has received much claim and appreciation from critics. The story moves on as Alike, a 17-year-old high school girl living in Brooklyn with her parents comes to terms with her sexuality. She often wears masculine dresses regardless of her mother's compulsion on her to wear feminine clothes. Alike meets Bina, another girl, and sleeps with her. But she rejects her saying nothing has happened between them and this makes Alike sad. When she reveals her identity to her parents her mother thrashes her and denies it. Heartbroken, she flees to Berkeley for higher education leaving her past behind.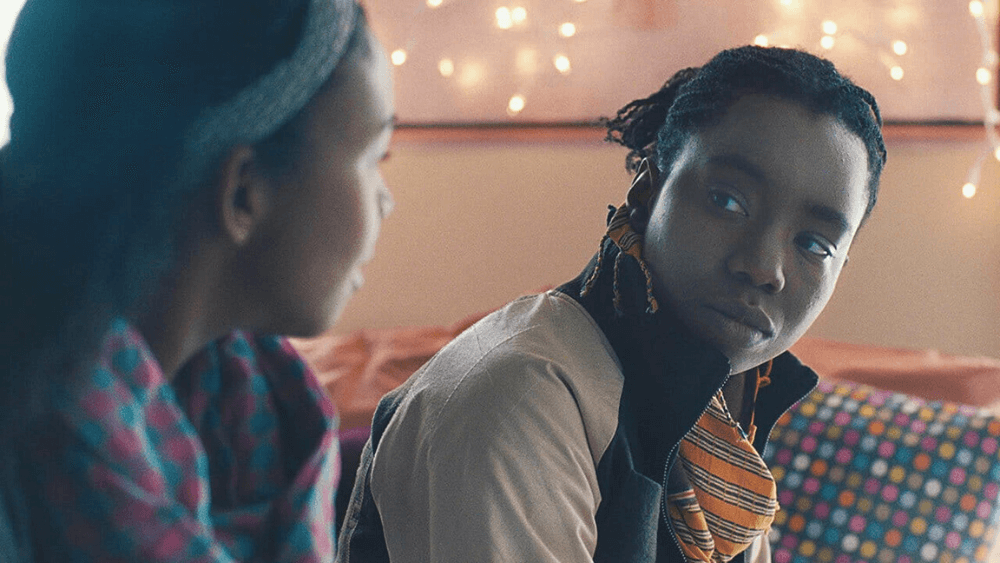 17. Loving Annabelle
Directed by Katherine Brooks, Loving Annabelle(2006) is the story of Annabelle Tillman who falls for her teacher Simone. The story moves around the plot where Annabelle was admitted to a Catholic Convent school. Being straightforward and a rebel, she gets into some serious mess. Simone takes charge of instructing and guiding her. But their relationship gradually turns towards a romantic and intimate thing. But the mother superior of the convent gets to know about this and they get scolded and the teacher gets expelled. The movie centers around forbidden lesbian relationships and it is worth watchable.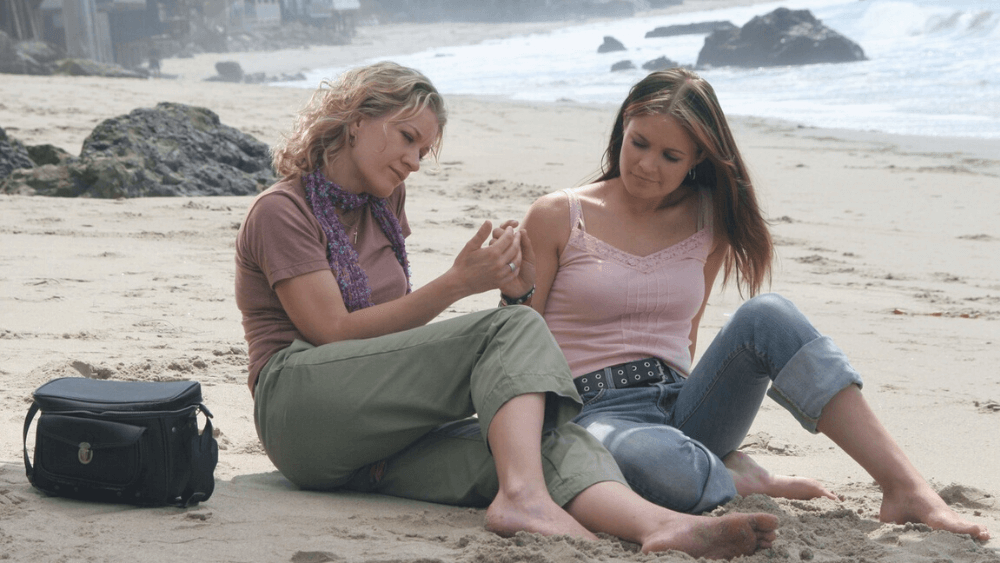 18. Desert Hearts
Might be the oldest in this list, Desert Hearts was released in 1985. This American romantic drama centers around Vivian, an English Professor who comes to Nevada to get a quick divorce. She meets Cay, who is a sculptor, and both connect. They start an affair and this transforms into some complications. The movie is directed by Donna Deitch, and Desert Hearts became the first feature film to depict a lesbian theme in the US.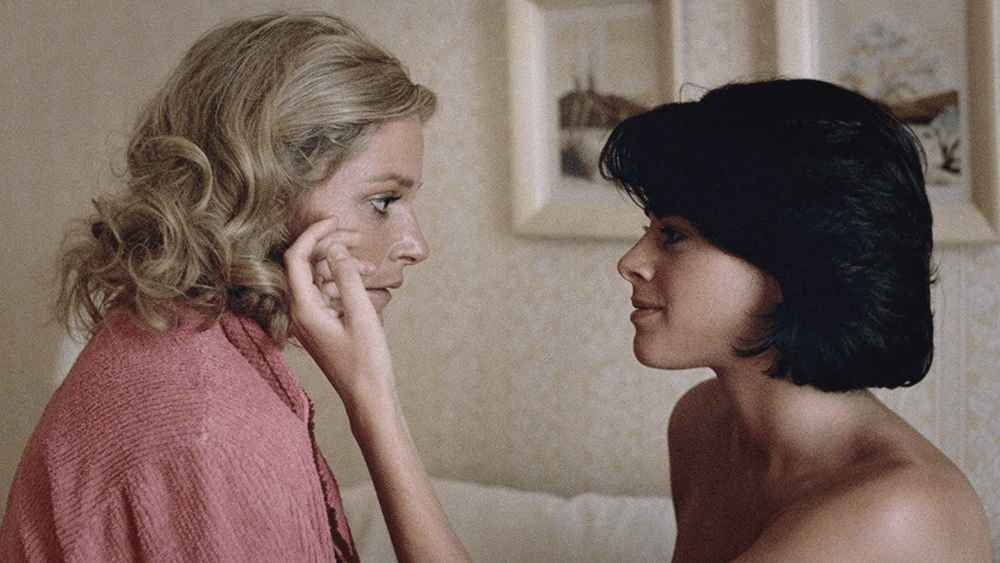 19. Ride or Die
The movie is based on a Manga series known as Gunjo and was released in 2021. It revolves around the plot of Rei a lesbian who sets up a plan to kill her classmate Nanae's husband. As Nanae is struggling under violence from her husband, they think this is the only way out. Eventually, both form a connection with each other and face complex emotions.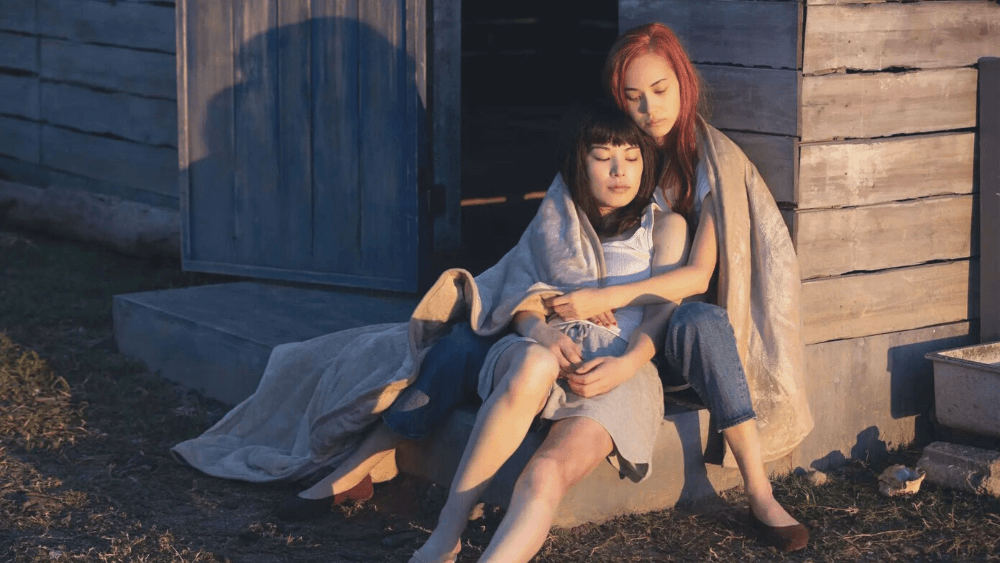 20. Vita& Virginia
The movie is set around in 1920 London and is based on a real love story between the author Virginia Woolf and another writer Vita Sackville-West. The film follows the story of these two characters who were already married to men and formed an illicit bond. Vita meets Virginia in Bloomsberry and forms a meaningful relationship crafted with romance and intellectual pursuits. As the relationship was taboo at that time, both had to face many struggles due to it. This event influenced Virginia Woolf in creating the famous novel, Orlando.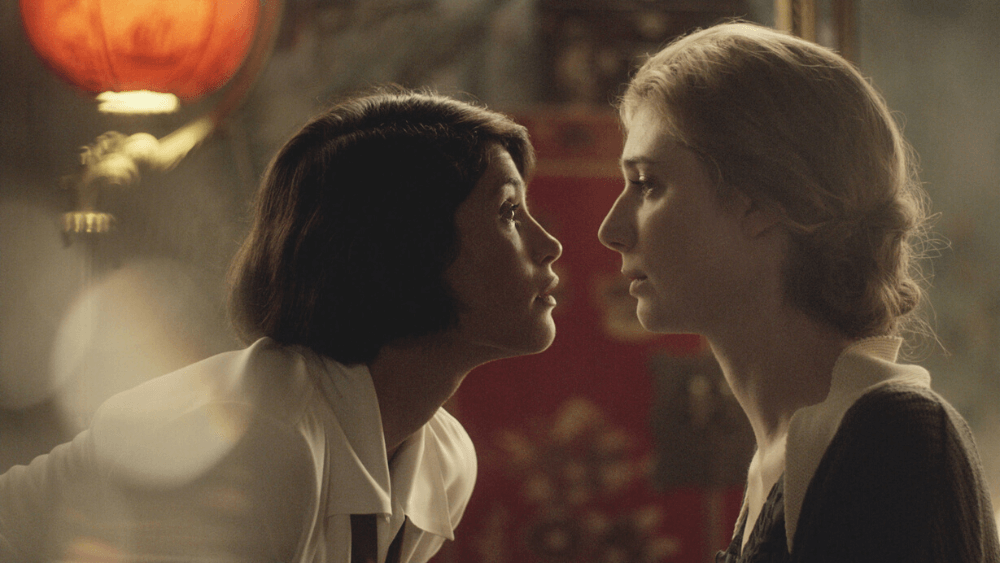 21. Let It Snow
So finally on the list, I present you Let It, Snow, for your exclusive Christmas watch! It was released in 2019 and is a light-hearted romantic comedy. The movie starts when an accidental snowstorm brings a group of youngsters together. The movie also depicts the love life of Dorrie and Kerry, which invariably portrays the struggle of coming out as a lesbian. The actors who play the role are queer themselves which adds a hinge of genuineness to the whole plot!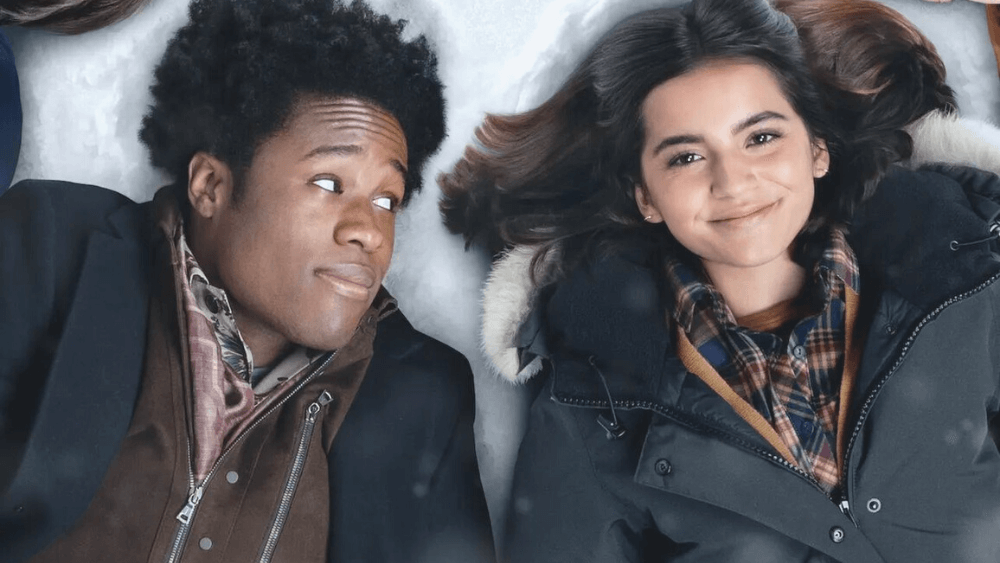 Best Lesbian Movies On Netflix – Conclusion
Times have changed. This is high time where the Rainbow flag of queer flies high. Slowly, people have started to accept other people for who they are. Less judgment and more acceptance are on air. LGBTQ is essentially what their slogans repeatedly proclaim as ' Representation is key.
So in the above list, you can see a comprehensive guide to the best lesbian movies that are on Netflix. This list encompasses all kinds of genres. There are romantic comedies, period dramas, action movies, tragedies, social issue dramas, thrillers, horror, psychological, etc. You can find the list to be comprehensive and inclusive of all genres.
Netflix has given due consideration to lesbian movies and this OTT platform hosts a list of recognized lesbian movies of all time. So jump right into the list and find out for yourself the best lesbian movies on Netflix. I wish you a fun-thrilled reading experience and along with that happy Xmas in advance! Let this Xmas be the celebration of acceptance and harmony.
Also Read: What Does Lesbian Mean? Myths And Misconceptions!
Shone Palmer
I've been writing about LGBTQ issues for more than a decade as a journalist and content writer. I write about things that you care about. LGBTQ+ issues and intersectional topics, such as harmful stories about gender, sexuality, and other identities on the margins of society, I also write about mental health, social justice, and other things. I identify as queer, I'm asexual, I have HIV, and I just became a parent.