'Bodies Drop': As A Walmart Manager Kills Six People In An Incident In Virginia
In America's recent history, there has been yet another mass shooting. Tuesday night, the manager of a Walmart store in Virginia started shooting before committing suicide. He allegedly entered the breakroom just as the night shift began and opened fire. Police have confirmed that the shooter committed suicide by shooting himself.
That the incident occurred just two days before Thanksgiving makes it all the more tragic. Six people were killed, and others were injured in a shooting at a Walmart in Chesapeake. Police and witnesses said on Wednesday that this incident is not being counted as the country's second prominent mass shooting in four days.
There may have been a hidden motive for the killing, but the police and investigating authorities have not yet discovered it. It is embarrassing and heartbreaking for people to continue to lose loved ones in frequent mass shootings.
Witnesses And Survivors Describe What It Was Like To Go Through Hell
The incident comes as a fresh blow when people are still recovering from the recent emotional wounds caused by the Colorado Club Q shootings. According to reports, when police arrived on the scene, the shooter passed away.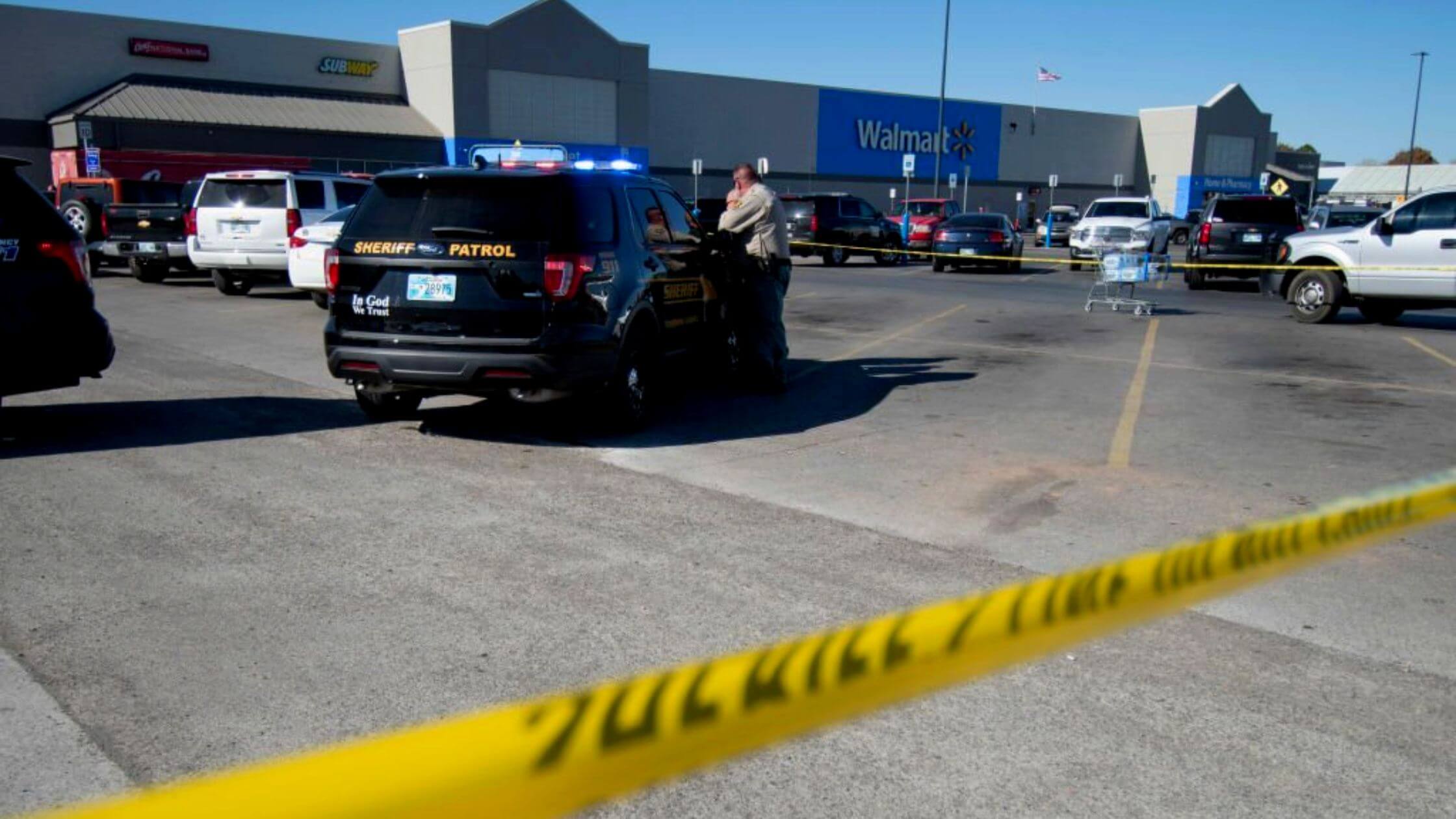 The mass shooting occurred in a retail outlet in Chesapeake, the second-largest city in Virginia. The fact that he is dead raises the biggest question for all the authorities about his motives for the shooting, according to the sources, who claimed he appeared to have shot himself.
Fortunately, one worker who was there to witness the shooting was unharmed. According to reports, he described watching bodies fall as the attacker fired carelessly and silently.
According to the employee, the shooter was allegedly just shooting randomly throughout the room. He didn't say anything before firing the first round of ammunition, nor did it matter who he hit. According to Walmart employee Briana Tyler, the shooter didn't make eye contact with anyone.
Just after 10 p.m., there was a shooting that injured six people. When it happened, according to Briana, people were stocking up for the Thanksgiving holiday. What's more tragic is that customers with families and babies were still inside the store and had a reasonable likelihood of getting shot. The number of customers in the store at the time, according to the police, was around 50.
The Virginia Walmart Gunman Has Been Named
Andre Bing, a team leader who worked overnight, was recognized as the shooter. Bing had unexpectedly worked for Walmart since 2010. He was reportedly in possession of a single handgun and numerous magazines of ammunition, according to police.
Tyler, one of the shooting survivors, claimed that the overnight stocking team, consisting of 15 to 20 individuals, had just assembled in the lunch room. They were there to talk about and review the morning's schedule. She confirmed that the meeting would soon begin. The staff was then hit by bullets fired by Bing after he turned around.
In a news release on Wednesday, the City of Chesapeake stated that five of the deceased victims had been identified.
The sixth victim's identity has not been made public, even though the authorities have released their names. Due to his age, officers are not releasing his name, according to the city. He was a 16-year-old boy.
To learn more about what might have inspired the attack, authorities were looking into the shooter's past on Wednesday. To learn more about what might have inspired the attack, authorities were looking into the shooter's past on Wednesday.
Another large-scale shooting has occurred in an area previously regarded as secure, such as a school, hospital, or retail establishment.
Just 170 miles west of Chesapeake, a student identified as the shooter at the scene of a bizarre mass shooting was 22 years old. His enrollment at the University of Virginia was mentioned in reports. Before this month, he was accused of opening fire on other students, killing three of them as the bus was heading back to university premises after a field trip.
Shone Palmer
I've been writing about LGBTQ issues for more than a decade as a journalist and content writer. I write about things that you care about. LGBTQ+ issues and intersectional topics, such as harmful stories about gender, sexuality, and other identities on the margins of society, I also write about mental health, social justice, and other things. I identify as queer, I'm asexual, I have HIV, and I just became a parent.