The Night Has Been Marked By Historic Firsts For LGBTQ Candidates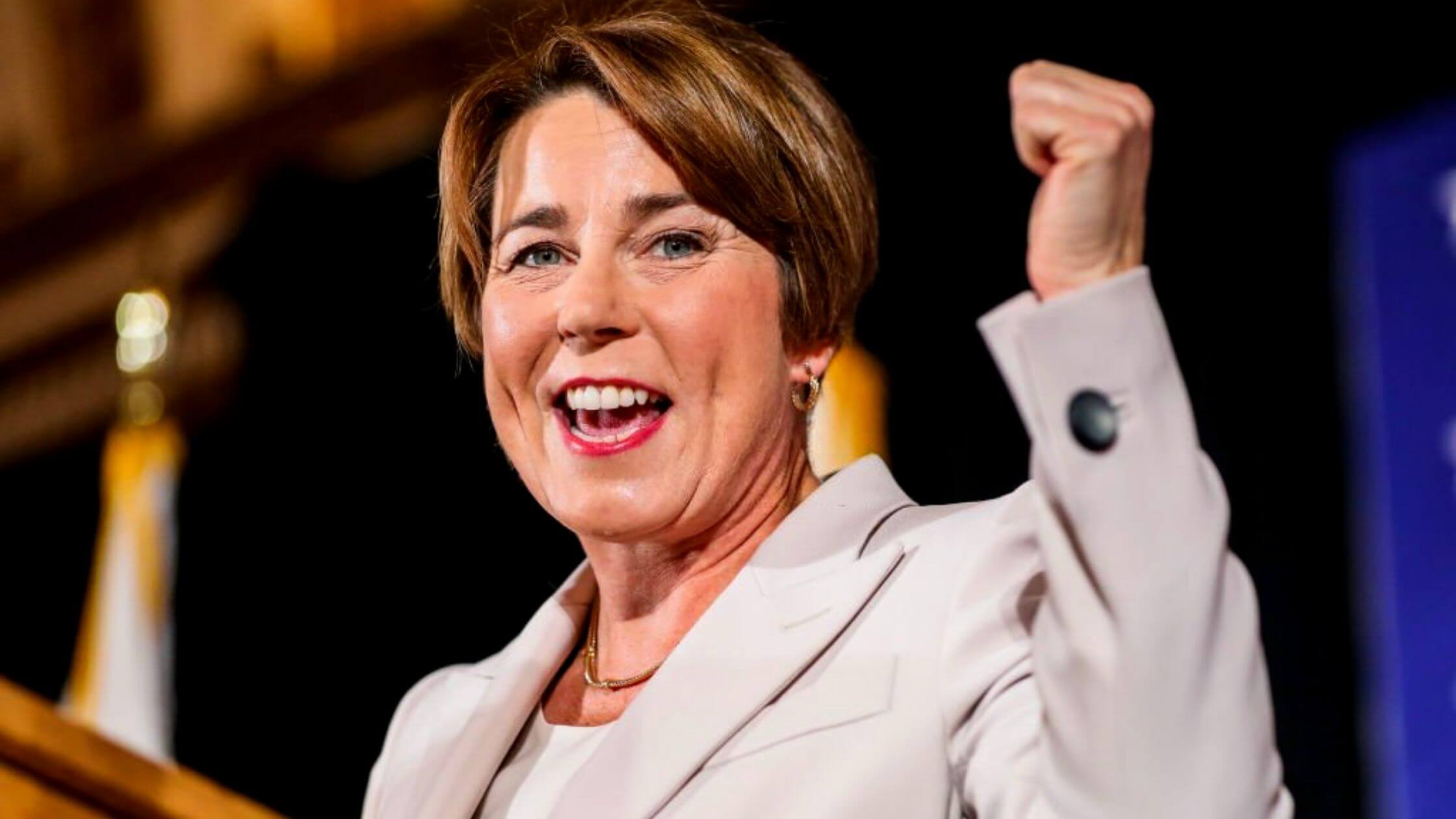 For minorities and other oppressed groups, the Tuesday midterm elections resulted in several historic firsts. For the first time in their states, candidates from underrepresented groups, women, and those who identify as LGBTQ will run for governor.
After enduring an election cycle characterized by brutal attacks against the LGBTQ community, LGBTQ people will hold seats and positions in municipal and national races for the first time.
Political Elections Of Massachusetts
In Massachusetts, Democrat Maura Healey defeated Republican Geoff Diehl to become the state's first openly lesbian and female governor. Additionally, she is the first open lesbian to hold the governor's office in any state.
Republican Tina Kotek is in a close contest to become the second in Oregon across the country on a red-eye flight. Currently serving as the first openly bisexual governor in the country, Kate Brown, Kotek would succeed her if she wins the election. Becca Balint, the first lesbian and woman to hold Vermont's lone House of Representatives member, achieved a resounding triumph at the federal level.
Balint previously made history in 2014 by becoming the first lesbian state senator. In an interview shortly after her victory, Balint expressed her gratitude for the wonderful honor and her joy that Vermonters can now see themselves in elected positions.
James Roesener was chosen by New Hampshire voters, making it the first state in the union to send a transgender man to the legislature.
James is determined to pass legislation that will benefit his community long-term, whether protecting reproductive rights or expanding funding for New Hampshire's educational and healthcare institutions.
Previously serving as mayor of Houston, Annise Parker is the president and CEO of the LGBTQ Victory Fund.
Although trans people, in general, and trans men, in particular, continue to be woefully underrepresented in politics at all levels, we are optimistic that his victory will encourage many more trans individuals to seek office.
Conditions Of The LGBTQ Community
Few members of the LGBTQIA+ community have participated in US politics. Still, no openly LGBTQ+ individual has ever held the office of US president, vice president, or a justice of the US Supreme Court.
Nevertheless, openly LGBTQ+ individuals have been elected to some level of public office in all 50 states, and openly LGBT individuals have been elected to one or both houses of their respective state legislatures in 48 states. Richard Grenell was appointed as acting director of National Intelligence by Donald Trump.
The latter made history by becoming the first sitting president to appoint an open member of the LGBT community to a post in the presidential cabinet. Grenell held that office for three months and never had his nomination presented before the Senate for approval.
The LGBTQ community was only one of several groups to achieve historic firsts. As the first Black governor of Maryland, Wes Moore won the election. Moore expressed gratitude to the public for supporting the son of an immigrant during his acceptance speech.
Moore posted a statement on Twitter stating that it is not lost on him that he has made some history here tonight. He is aware, however, that he is not the first to attempt this. This is simply evidence of Maryland's ability to advance.
Contribution Of Moore
Furthermore, Moore is honored to contribute to this tradition. As the first member of Generation Z to be elected to the House of Representatives, Maxwell Alejandro Frost secured a triumph for the youth in Florida. The 25-year-old exclaimed, "WE WON!!!!" on Twitter.
Florida residents, Generation Z, and everyone who thinks they merit a better future have made history. Frost said he was incredibly grateful when given a chance to serve his hometown in the US Congress.
Frost campaigned on a liberal platform. She is a skilled organizer and activist who has collaborated with the ACLU and the March for Our Lives. It makes the following pledges: "End gun violence, achieve Medicare For All, overhaul our discriminatory criminal justice system, and solve the climate problem." After hearing of his triumph, Frost tweeted that his campaign was for anyone who thought we deserved a brighter future.
Shone Palmer
I've been writing about LGBTQ issues for more than a decade as a journalist and content writer. I write about things that you care about. LGBTQ+ issues and intersectional topics, such as harmful stories about gender, sexuality, and other identities on the margins of society, I also write about mental health, social justice, and other things. I identify as queer, I'm asexual, I have HIV, and I just became a parent.