Transgender Day Of Remembrance Continues The Human Rights Fight: Dedicated To Honoring Those Lost To Violence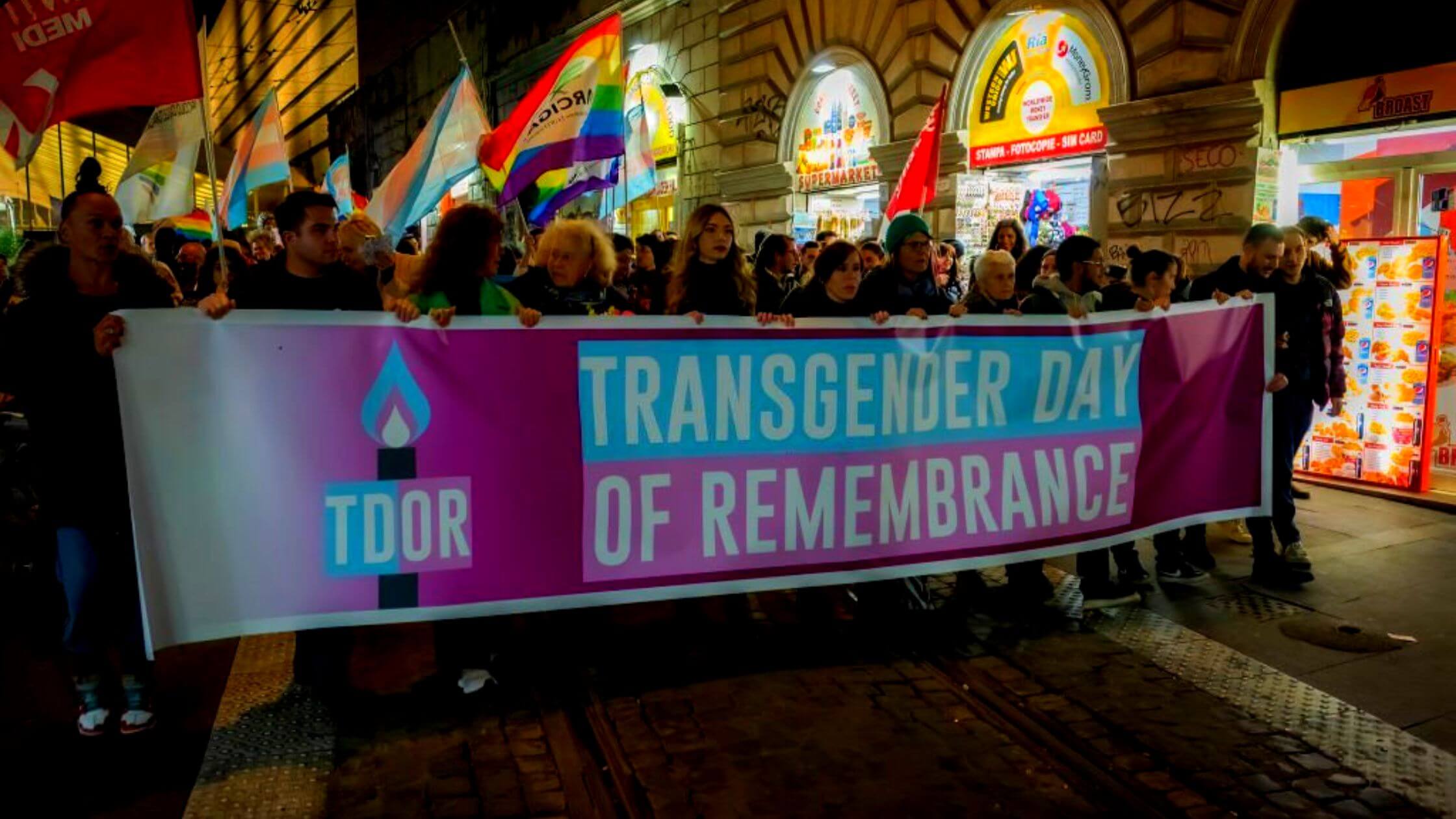 The LGBTQ community observed Transgender Day of Remembrance on Sunday. They paid homage to those who had died brutally, who was transgender and gender non-conforming.
The Transgender Day of Remembrance aims to draw attention to the deaths brought on by anti-transgender prejudice and violence. A report from the Human Rights Campaign states that at least 32 members of the LGBTQ community were killed this year.
Since 2013, people of color have made up most of the survivors of unfortunate murders perpetrated against transgender and gender-nonconforming individuals.
With the 2022 report, HRC will have tracked mass killings against the transgender and gender nonconforming community for ten years.
Since 2013, it has so far documented at least 300 violent deaths. A harsh and depressing reality currently afflicts the once-powerful USA.
Putting An End To The Violence Epidemic
In 1999, a deserving transgender advocate named Gwendolyn Ann Smith established the Transgender Day of Remembrance.
Rita Hester, a transgender woman, killed in 1998, was remembered by her fellow mourners as she made her way through a vigil in her honor.
The lookout remembered all the transgender people who had died from crime since Rita Hester's passing. This marked the start of a significant custom that has now evolved into the annual Transgender Day of Remembrance.
Transgender Day of Remembrance aims to draw attention to the tragedies resulting from anti-transgender prejudice and violence.
One might not be unfamiliar with the requirement to defend one's rights. The imperative for individuality and integrity comes before any other need for the right to exist.
It is crucial that those who have died in hate crimes are remembered and that we keep fighting for justice in light of the numerous efforts to eradicate transgender people.
Why Does Violence Against Transgender People Occur?
In the US, various factors play a role in fatal violence against transgender and gender-nonconforming individuals.
The HRC document also includes institutional racism, adversarial anti-LGBTQ campaign discourse, and marginalization against trans people.
Racism, homophobia, poverty, and economic inequality are just a few of the structural social determinants that have persisted over the past ten years but are now really driving fatal violence.
At the LGBT Community Center in San Diego, Achi Vasquez oversees the Project TRANS program. Vasquez took the opportunity to discuss the significance of the Transgender Day of Remembrance.
She also emphasized how anti-trans propaganda and regulatory frameworks are related. Transgender and gender-nonconforming people experience violence, which has become increasingly unpopular.
And the public can support the neighborhood and participate in the fight against these forms of violence.
Anti-trans stigma typically results in social opportunities being denied. The victim may eventually be forced out of the formal economy and into the more informal one due to factors like employment discrimination, health care, extreme poverty, and homelessness.
The report's publication coincides with an increase in anti-LGBTQ legislation and discussions of LGBTQ rights in the United States.
>Related: Transgender woman dies after brutal Oct. attack in Tbilisi, Georgia
Over the past few months, the main developments have been campaigns to get LGBTQ books taken out of school libraries, legal disputes over Pride flags in classrooms, and legislation that forbids transgender students from playing sports.
The report provides statistics broken down by race, location, and other demographic factors, as well as information on the lives of those who died in 2022.
So that the violence against LGBTQ can be brought to an end, everyone named in the report, from Shawmaynè Giselle Marie, a 27-year-old nursing assistant, to trans man Aaron Lynch, 26, has been identified.
This has undoubtedly stirred up a hornet's nest, and the LGBTQ community is now attempting to defend the dignity that has long been refused.
Shone Palmer
I've been writing about LGBTQ issues for more than a decade as a journalist and content writer. I write about things that you care about. LGBTQ+ issues and intersectional topics, such as harmful stories about gender, sexuality, and other identities on the margins of society, I also write about mental health, social justice, and other things. I identify as queer, I'm asexual, I have HIV, and I just became a parent.