Dolly Parton Receives A $100 Million Award From The Founder Of Amazon!
Dolly Parton has always done what she loves, whether singing barefoot on the front porch of her mountain home in Tennessee or making jokes next to a billionaire who offered her a nine-figure payment. Dolly, one of the most renowned philanthropists, has received an additional $100 million from Jeff Bezos, the creator of Amazon.
And the Queen of Country has followed her heart to become several things, including a significant contributor to the American songbook, a phenomenal singer, and an Island in the Stream. But, most importantly, she is indeed a humanitarian.
On Saturday, she will be able to contribute much more. Jeff Bezos, the creator of Amazon, and his long-term companion Lauren Sanchez presented Parton with the Courage and Civility Award, which would be approximately $100 million. Any charitable organization of her choice may receive the funds as a donation. That would be enough to purchase many, many layers of clothing.
When It Comes To Philanthropy, The Sky Is The Limit For Dolly!
In a video Bezos published on Saturday, Dolly Parton stated that one should assist when they are in a position to do so. She has not yet clarified where or for what purpose she intends to utilize this money. However, it is clear from her previous charity work that the funds will undoubtedly be used for a worthy cause. The sources have noted that she is involved in various long-running charity initiatives.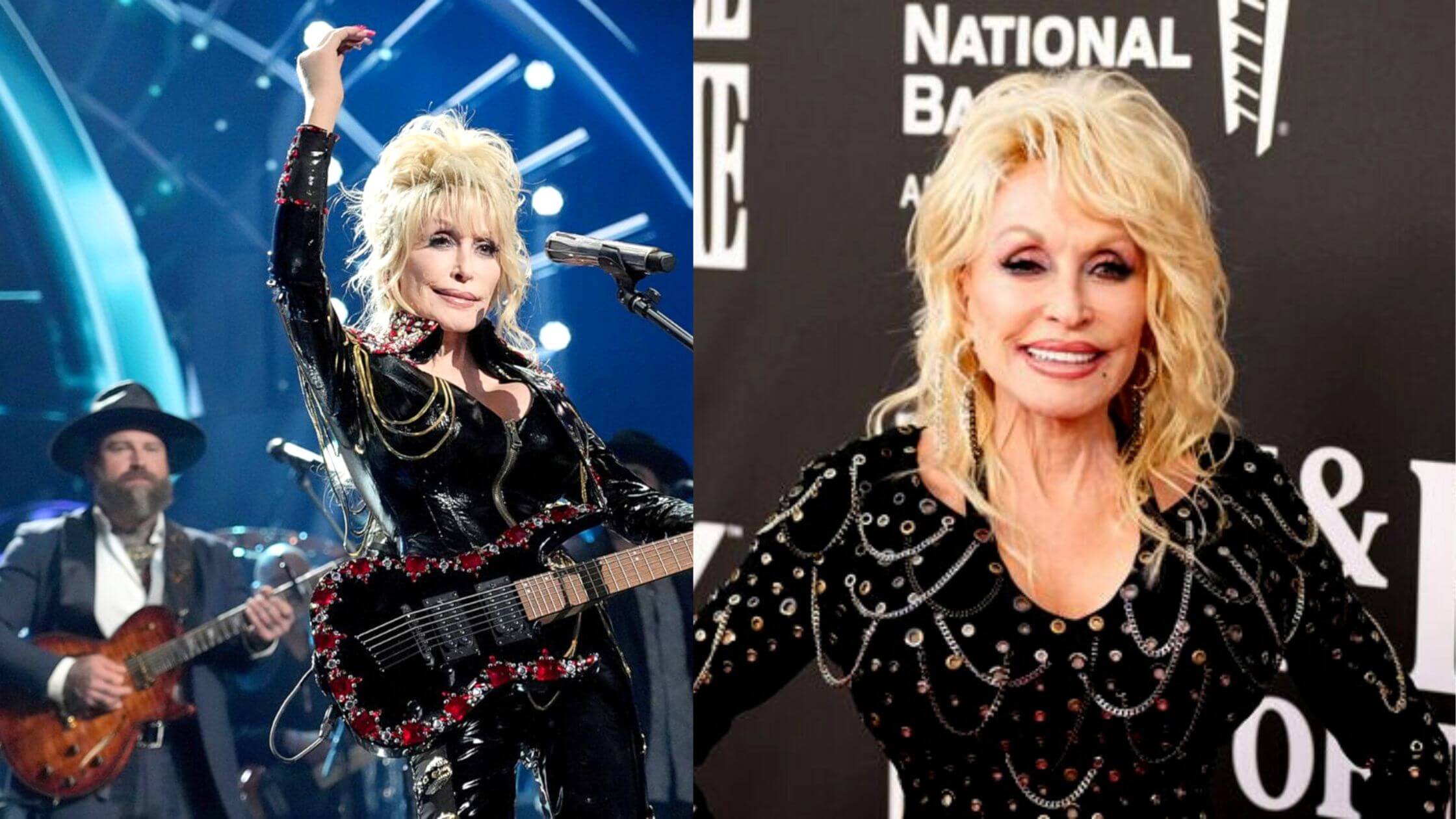 According to the Los Angeles Times, Dolly has contributed to the de-stigmatization of HIV/AIDS. The U.S. Fish and Wildlife Service granted her a Partnership Award for her work to conserve bald eagles. Additionally, Dolly collaborated with PETA to discourage dog owners from tying their pets to chains and leaving them outdoors.
Dolly's "Imagination Library" Endeavors And Being A Beacon Of Light For Education
The Imagination Library, which has given approximately 200 million books to kids since 1995, is the most well-known program. The Dollywood Foundation is the overarching organization behind the program. Under its 990 filing, the Dollywood Foundation allocated $22.2 million of its $35 million budget in 2019.
All this spending was solely meant to purchase books for the Imagination Library. As part of her efforts to combat poverty and advance early education, Parton was also awarded the 2022 Carnegie Medal of Philanthropy. Dolly Parton did this by providing free books to people throughout the world.
Her commitment to education extends beyond children. Her Dollywood entertainment park's parent business announced this year that Dollywood would cover all expenses for employees who receive education, including tuition, fees, and books.
Dolly Parton's Popularity Is Expanding Even Among Non-Listeners
According to her website, Parton has been making music recordings for 50 years and has produced approximately twice as many albums. Unquestionably, she has had an impact on music. A little over twenty years ago, the Library of Congress gave Parton its Living Legend medal.
She received an opportunity to be a member of the Rock and Roll Hall of Fame's class of 2022 inductees, which is paradoxically among the most rock-and-roll actions one can take. She turned down the offer, though, believing she wasn't deserving. She was motivated by this to release a rock album. She was inducted in November when the Hall of Fame overruled her rejection.
As evidenced by her 5.5 million Twitter followers, Parton has only grown in stature over time. YouGov discovered that Parton garnered the most favorable reviews of any music artist, despite paying respondents to participate in its polls. The immunization against COVID-19 has also received strong support from Parton.
In addition, she helped Moderna by donating $1 million to the Vanderbilt University Medical Center in Nashville for coronavirus research. She enjoys a good reputation, which is understandable given her character, and she recently received $100 million for charitable purposes, continuing a lifetime of philanthropic behavior.
Shone Palmer
I've been writing about LGBTQ issues for more than a decade as a journalist and content writer. I write about things that you care about. LGBTQ+ issues and intersectional topics, such as harmful stories about gender, sexuality, and other identities on the margins of society, I also write about mental health, social justice, and other things. I identify as queer, I'm asexual, I have HIV, and I just became a parent.