The First Public Appearance Of Christina Applegate Since Diagnosing MS!
Seemingly strong Christina Applegate made her first public appearance after her multiple sclerosis diagnosis at the Hollywood Walk of Fame. The 50-year-old star attended the ceremony on Monday in Los Angeles.
The 'Dead to Me' star was diagnosed with the condition, way back in 2021. The star-studded ceremony was supposed to be held back in 2020, but it was postponed due to the pandemic. The actress released a statement on Twitter in the year 2021, announcing the world of her condition.
More On The Star-Studded Event
Christina Applegate's former Married… With Children" co-stars Katey Sagal and David Faustino were guest speakers at the event. Both praised the star actress. The ceremony also saw the likes of Liz Feldman and Linda Cardellini honoring their colleague. Sagal spoke about the grit and strength of the actress, which has literally kept her on her feet, even in these hard times.
Liz Feldman called her a lioness. She was praised for always being active on the sets and for looking out for her colleagues. In fact, Cardellini said that she had signed the third and final series of 'Dead to Me,' just because Christina was there.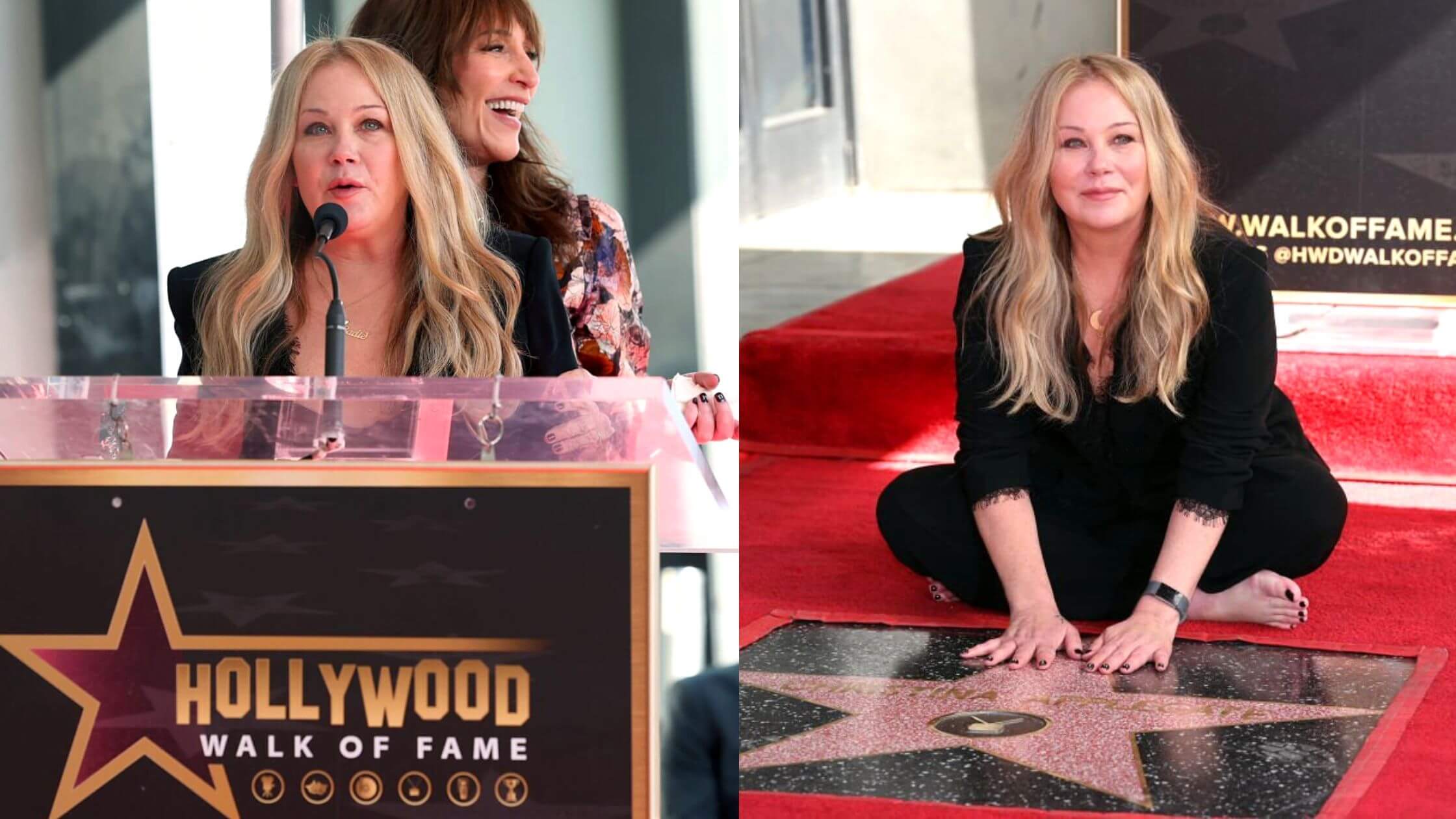 Linda Cardellini and Christina Applegate happen to be fast friends since the time they starred together in the hit series. She also recalled in front of the media how Christina had been there for her, through her tough times. She also called her a fiercely loyal friend and a very generous human, too.
The beautiful city presented Christina Applegate with a memento of recognition as the day was declared Christina Applegate Day in Hollywood. It was Sagal who assisted the star to the stage, as she needed assistance. Christina was overwhelmed with the love and adulation that she received at the event. And, she thanked one and all with an open heart.
Family And Friends Show Immense Love And Respect
Christina Applegate also had her daughter, Sadie, by her side. She shares her daughter with her husband Martyn Le Noble. She also told the world; how important her daughter was to her. The guest of honor actually quipped how privileged she was as a woman and mother to have a daughter like Sadie.
Amidst the thank you speeches that she gave on stage, she almost forgot to mention anything about her condition. When she realized that she had missed out on that part, she quickly mentioned it. For the unversed, from the very moment she was diagnosed with multiple sclerosis, she was on sticks.
Christina Applegate, the once lively and bubbly star, had a new normal with her all the time – her walking sticks. She had already revealed her condition on Twitter in 2021 and how she was coping with the diagnosis. The fiery actress has always been very open about her past illnesses as well.
She also battled breast cancer in 2008. At the age of 36, she had undergone a double mastectomy, after her diagnosis. She also got her ovaries and fallopian tubes removed later in 2017 after a BRCA gene diagnosis.
What Christina Applegate Had To Say To The Audience?
She has been a fighter all through her life, and she passes on that winning streak to whoever she can. The Emmy winner went on to advise one and all to be vigilant about what they were put inside the body. She asked everyone to be careful of what's going inside as food and also asks people to take care of stress factors.
Since her breast cancer days, the star has also been active with social work. Moreover, she also has her own foundation that provides assistance to breast cancer patients. Eventually, the Guest of Honour thanked everyone present and shed a few tears of joy.
Shone Palmer
I've been writing about LGBTQ issues for more than a decade as a journalist and content writer. I write about things that you care about. LGBTQ+ issues and intersectional topics, such as harmful stories about gender, sexuality, and other identities on the margins of society, I also write about mental health, social justice, and other things. I identify as queer, I'm asexual, I have HIV, and I just became a parent.