The Legendary Singer Visits New York With His Children In One Of His Rare, Epic Visits!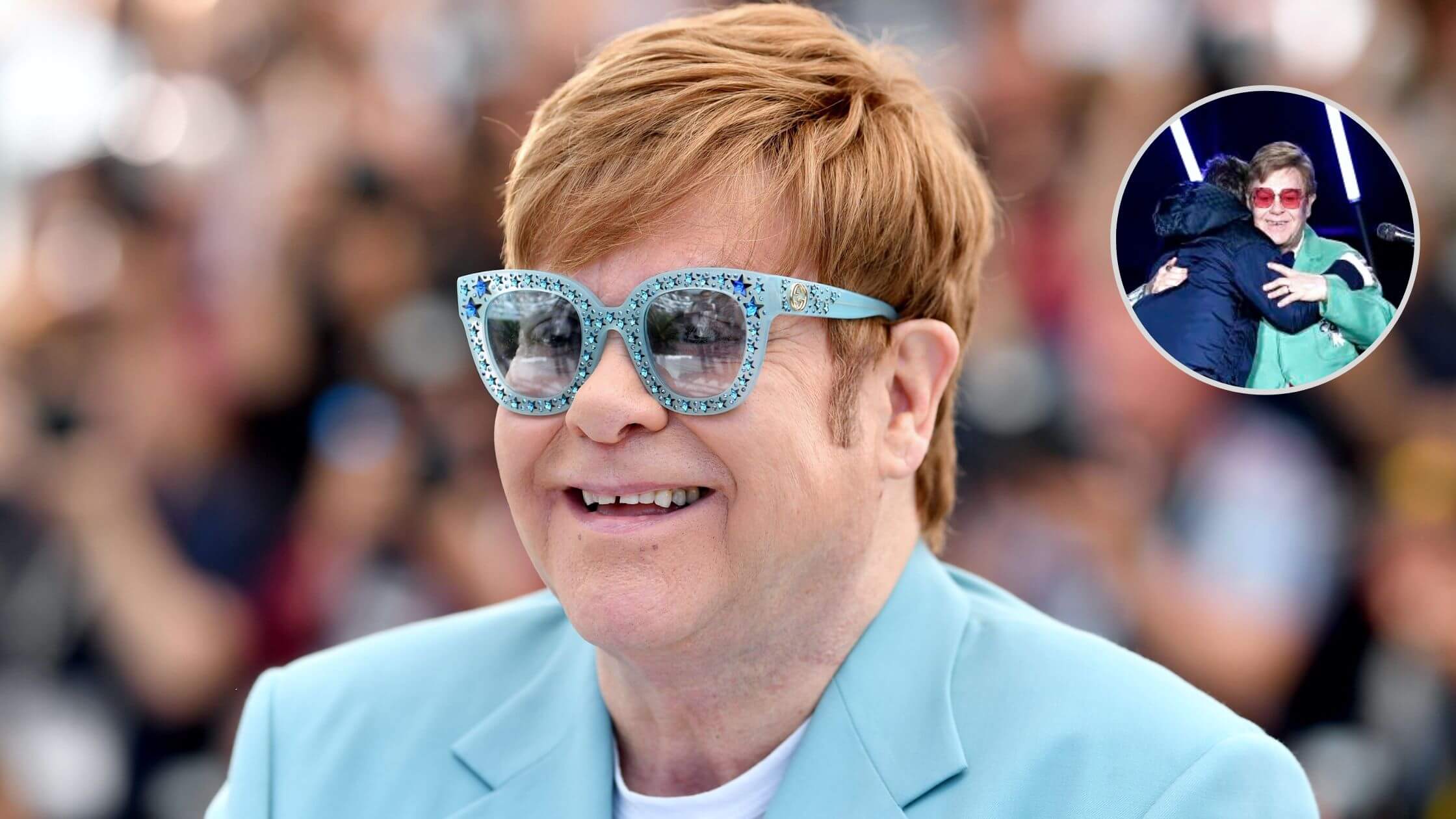 According to reports, this year, Elton John has finally decided to set his step in New York City and usher in the Christmas season early by doing a magnificent performance at the Saks Fifth Avenue. As per earlier interviews, it is clear that the news for the surprise appearance on Saks Fifth Avenue, NYC, was kept within tight lips, and only a few close companions of John knew about the plan.
On Tuesday this week, John was seen taking a grand entry at the arrangement on a decorated golf card alongside his husband, David Furnish, dressed in his unique style of dressing. Reports state that, during the event, John was also seen alongside his whole family, including his kids, which is quite rare.
Before John's performance at the event, he was also involved in several photoshoots, where John was seen alongside his husband, David Furnish, who he had married back in the year 2014. His two kids are named Elijah Furnish-John and Zachary Furnish-John. As expected, John was spotted with the Saks Fifth Avenue CEO Marc Metrick at the Saks Fifth Avenue event, who was also seen enjoying the performance wholeheartedly.
What happened during the Saks Fifth Avenue appearance?
After Elton John's grand and a surprise appearance at the Saks Fifth Avenue, the five times grammy winner singer and songwriter started to perform a stripped-down version of his yet another famous song named 'Your Song.' The song was originally written and sung by him back in the 1970s and is considered one of the classics of that time.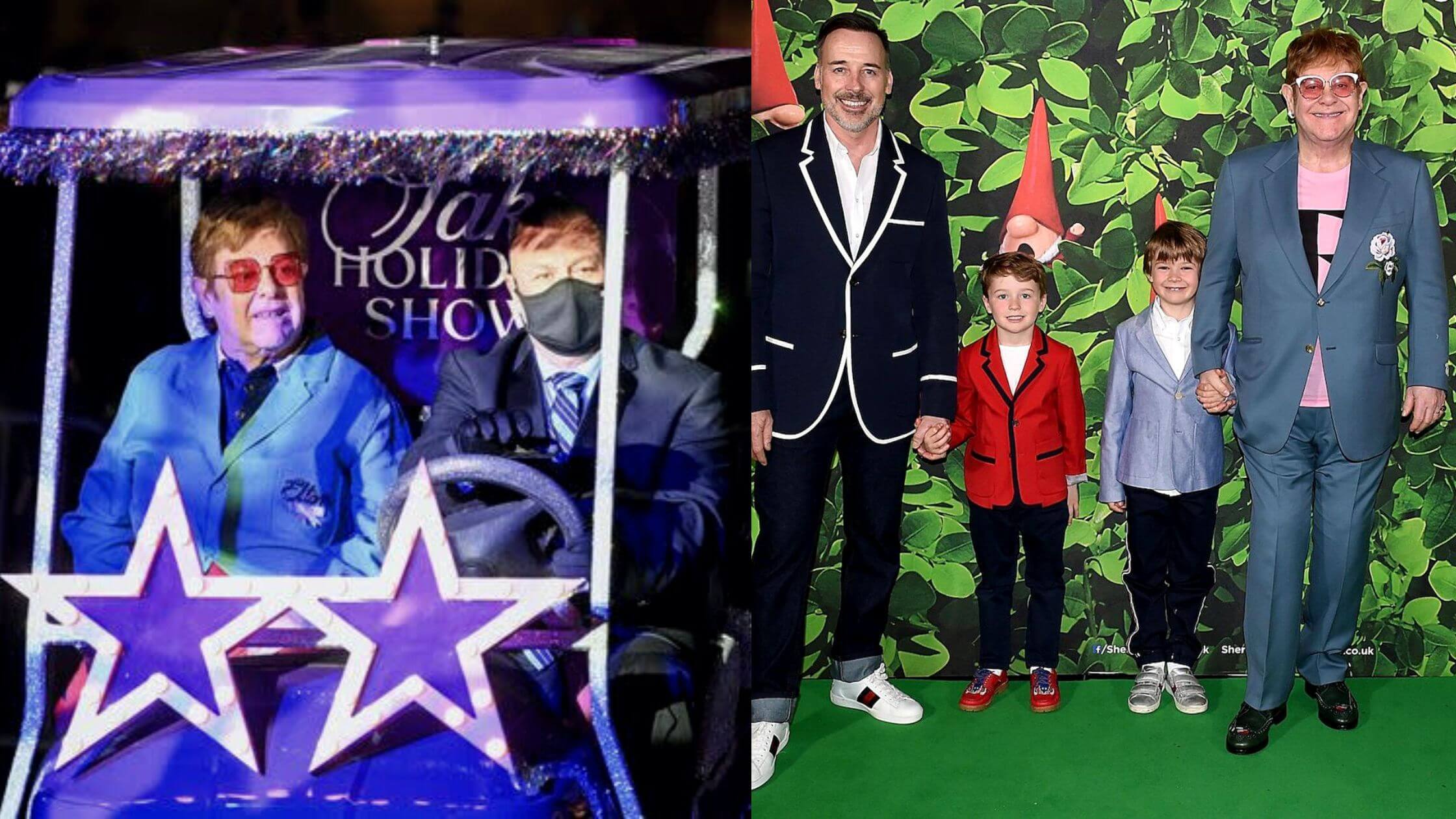 The whole event was given police protection starting from seven in the evening as the crowd became denser. By about eight in the evening, extra police forces were called to block Manhattan's Fifth Avenue to control the traffic.
What was the type of decoration seen at 'Saks Fifth Avenue?
For this year's decoration, Saks was closely working alongside Elton John's 'AIDS Foundation' where the organization donated nearly a million dollars to the foundation's 'Rocket Fund.'On Sak's Fifth Avenue, the building was designed to offer homage to the more than half a century of the music career of Elton John.
Each of the windows on the building depicted that time and moment. John was one of the best and most iconic musicians and cultural icons of the late twentieth century who helped to shape the modern music industry. The homage was done after the news was made public that Elton John would finally do the last tour of his music career. Thus, this is going to be John's last ever official music tour in the USA.
Where is Elton John currently on his final music tour?
According to reports, Elton John was previously seen attending the Los Angeles Dodgers stadium for a 'Disney+ Special' concert for the 'Final US Date.' It was a part of his final farewell music tour before he would officially take a leave from doing any more tours.
During the tour at Dodger's Stadium, he performed alongside some modern music icons, including DIa Lipa, Kiki Dee, and Bradi Carlile. As per John's schedule, he would be attending the stage in Australia and New Zealand, after which he would finish the final part of his tour back in Europe during the summer of next year.
>More: Elton John Says Goodbye To America From Dodger Stadium
Who Is Elton John?
Elton John is a famous singer-songwriter and a great pianist and composer whose name resonates with the rock and pop music industry. Elton John's complete name is Sir Elton John. John is known for his magic performance across the world and his unique techniques with which he explicitly backs the lyrics of a song while singing with the help of his soulful renditions.
During his more than half-a-century-old career in the music industry, John received many awards for his spectacular performances, including five Grammys and a breathtaking record of more than three hundred million records of his songs sold to date. John also has some unbreakable records under his belt, mainly his time being the only 'No.1 US album' seven times during his career.
John is also known for producing all fifty-eight billboard hit singles, of which nearly twenty-seven were in the top ten and nine were in the top one. The legendary rock and pop singer Elton John is set to end his farewell tour back in Europe in the summer of next year.
Shone Palmer
I've been writing about LGBTQ issues for more than a decade as a journalist and content writer. I write about things that you care about. LGBTQ+ issues and intersectional topics, such as harmful stories about gender, sexuality, and other identities on the margins of society, I also write about mental health, social justice, and other things. I identify as queer, I'm asexual, I have HIV, and I just became a parent.