'A Christmas Spark' Stealing Hearts: Everything You Need To Know
Even though most of us like to ward off the 'agony of waiting' in this fast-paced world, there are certain moments in life that makes us go "Waiting is beautiful and sweeter". Well, one such an event has happened and you are going to love it.
Fans of "Dr. Quinn, Medicine Woman" were antsy as they awaited the Lifetime premiere of 'A Christmas Spark.' When the former best friends, Jane Seymour and Joe Lando, came together to make this touching film, we indeed witnessed a Dr. Quinn Medicine Woman reunion that portrays the romantic leads, who are both incredibly charismatic and perpetually beautiful.
All About 'A Christmas Spark'
In between struggling to contain the premier's excitement, Lifetime, the American Cable channel is being thanked by viewers as well because of its thoughtful and varied Christmas movies, which are consistently a gift that keeps on giving.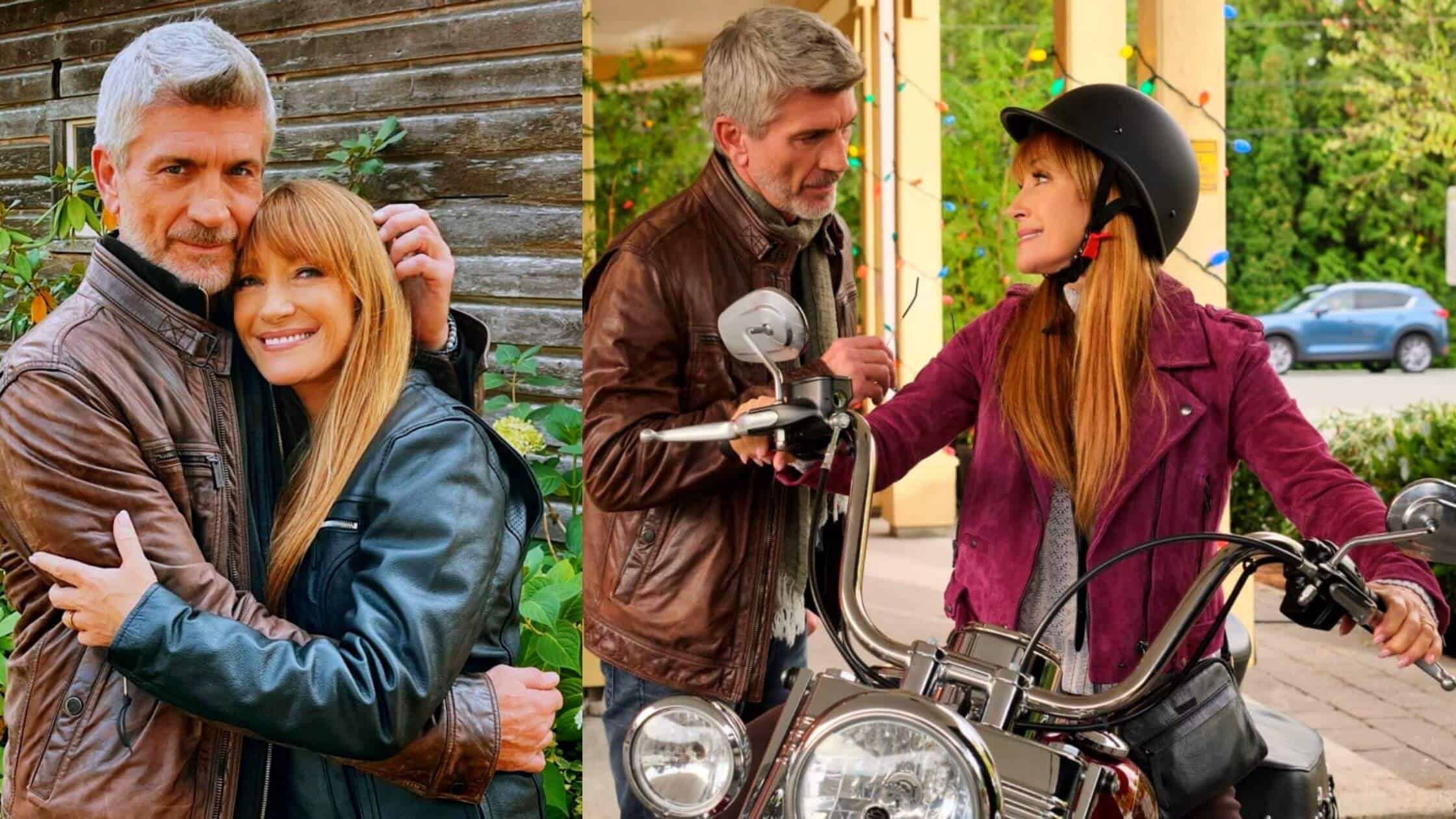 The network's specialty is not just the consistent content that reaches its equally diversified audience, making them feel noticed during the Christmas season, but they also provide us with a wealth of reunions and collaborations that are too wonderful to be true.
Jane Seymour played the title role in the well-received Dr. Quinn, Medicine Woman, which ran for six seasons and two TV movies, and Joe Lando played pioneer Byron Sully. In the 2011 Hallmark movie Perfectly Prudence, the couple was previously reunited.
The couples are among the best in the later-in-life romance genre, but the leading roles in particular rarely venture into criminally uncharted territory.
The Plot Of Christmas Spark
Jane Seymour's character, Molly, who was recently widowed, has lost her joie de vivre and thrown in the towel on ever finding love. But she has no clue what holiday magic is in store for her when she decides to go see her daughter Kristen (Sarah Smyth) for Christmas.
A former drama teacher, Molly takes on the job of directing the town's Christmas pageant reluctantly, but soon finds herself falling for Hank (Joe Lando), her leading man and the most eligible bachelor in the community.
With the unstoppable Hank by her side, Molly rediscovers her inner free spirit and gains a new outlook on life. And when the pageant's star loses her voice just before the performance, Molly will have to take the stage and perform.
The Cast Of Christmas Spark
Joe Lando:
In addition to playing the fan's favorite character Byron Sully, Joseph John Lando is best known for playing Jake Harrison (of Jake & Megan fame) on the daytime drama One Life to Live from 1990 to 1992.
Jane Seymour:
Jane Seymour OBE, an English actress who was nominated for the Primetime Emmy Award for Outstanding Lead Actress in a Limited Series or Movie for Captains and the Kings, received widespread praise after receiving the honor.
She was born Joyce Penelope Wilhelmina Frankenberg on February 15, 1951. (1976). For the miniseries East of Eden (1981), Seymour received her first Golden Globe for Best Actress in a Miniseries or Television Film in 1982.
Sarah Smyth:
Sarah Smyth, a Canadian actress best known for the films 50/50 (2011), Percy Jackson & the Olympians: The Lightning Thief (2010), Alien Trespass (2009), and 12 Rounds 3: Lockdown, also appeared in three seasons of the Canadian television series Naked Josh (2015). Her role on Hallmark Channel's Cedar Cove is also widely loved.
Colin Milne:
Another Canadian, actor Colin Milne was born and reared in Whitehorse, Yukon Territory. After graduating from high school, he started acting in community theatre and joined the Canadian College of Performing Arts in Victoria, British Columbia.
Exalted Prettied Meltie (2022), his most recent film, explores and discusses an intriguing theme in which the protagonist in a post-apocalyptic future is kidnapped by a raider band and forced into a cannibalistic society.
Read More: A First Openly Gay Character Appearance In Disney's "Strange World" 
Premiere
Successfully premiered on Sunday, Nov. 27 at 8 p.m., the movie is available to stream on Philo (free trial) in addition to the Lifetime Channel.