Billie Eilish Opens Up About Her Fitness Transformation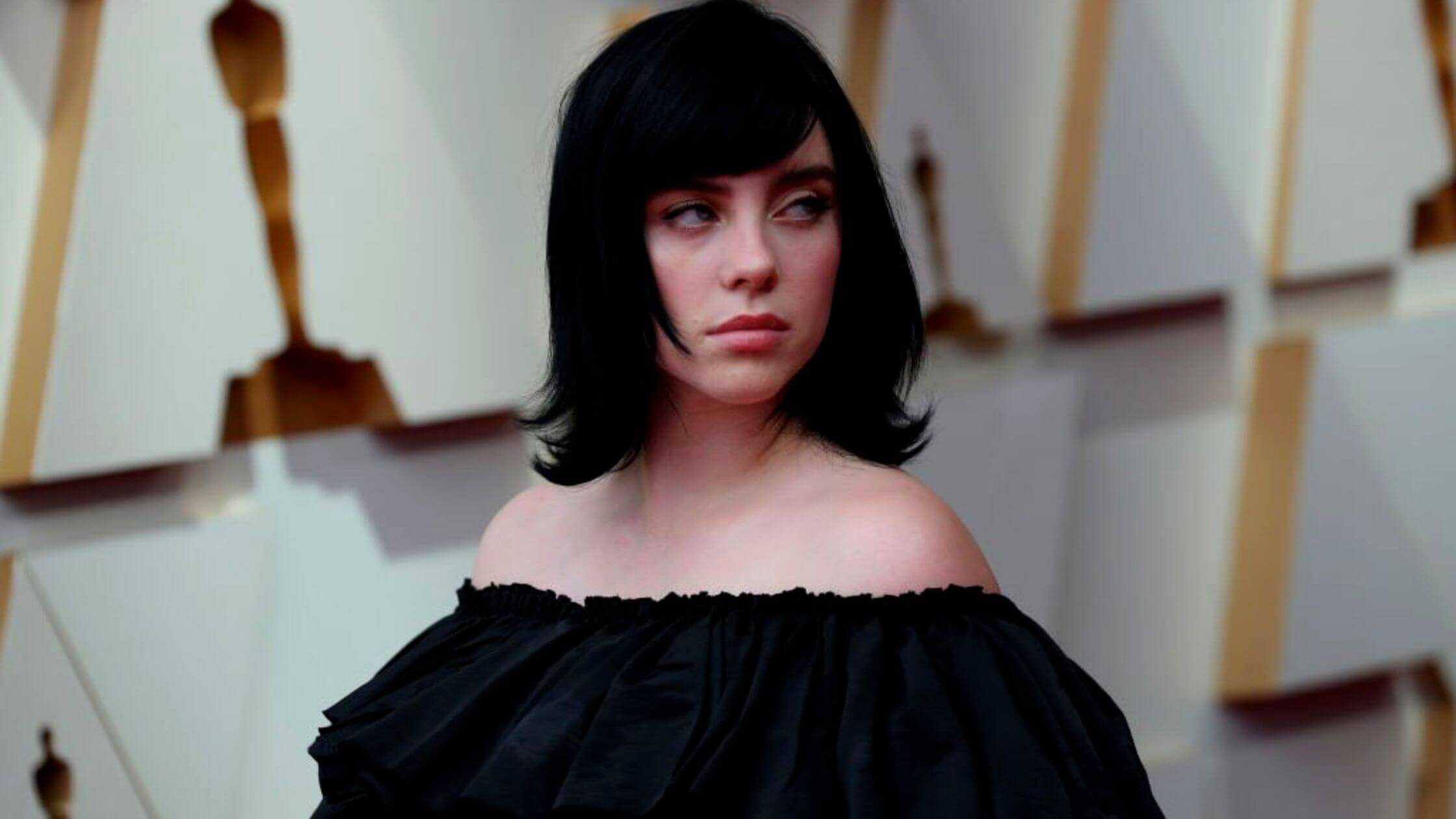 In a recent interview given as part of her 6th year with Vanity Fair magazine, Billie Eilish opened up about her fitness transformation. The American singer-songwriter who captured millions of hearts with her famous ' Ocean Eyes' which won her the Grammy for the best album of 2020, now reveals how her relationship with her body has changed over time.
This 20-year old-artist had always tried to make a distinctive appearance that showcased her signature style of baggy clothes and shoes. Her talented singing style had always captured the attention of the audience along with her experimentative looks, especially her dress and hair.
Billie Eilish Talks About How Fitness Helps Her Level Up
Recently she was spotted experimenting with a more feminine kind of appearance which was even showcased in the British Vogue Met Gala of 2021. Amidst all these, Billie now has revealed that she is undergoing a fitness transformation.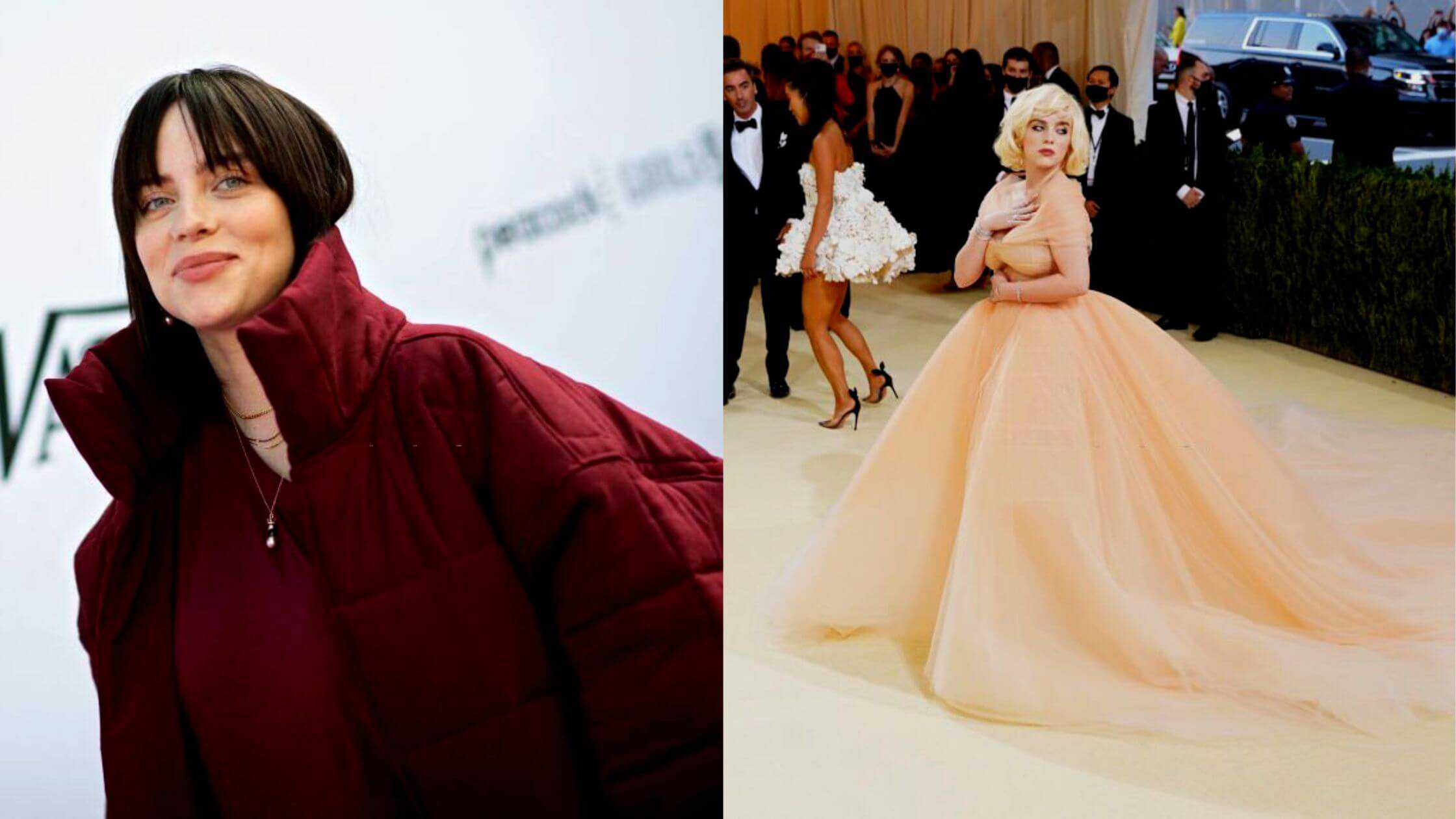 According to her, this made her more connected with herself and made her feel better about herself. According to her, she has been training in the Gym since last May. She adds that this had boosted her stamina and overall energy.
But this is not the first time she is opening up about her fitness journey. In an interview given to Sunday Times in June, Billie remembered how her past relationship with her own body was. According to Billie, she had severe body image issues since she was 11.
During this interview, she said that she even named her body her 'ugly friend'! This made her feel undesired and sad. During this interview, Billie Eilish added that with the Covid pandemic, things became more difficult for her. It was a time of loneliness and identity crisis for her which made her question her body image more.
But in late September, when she appeared for an interview for Apple Music with Zane Lowe, she revealed that now things have changed a bit. In that interview, she revealed that she has become a "gym rat" now. She claimed that she is hitting the gym daily now and it has started to yield more positive results for her.
>More: Mindy Kaling Proudly Displays Her 40-Lb, Losing Weight While Wearing Versace Outfit!
Now Billie is again in the news when she claims about the changes in attitude she has brought to her body. In the interview for Vanity Fair, she revealed that it was after her recent European trip she started considering hitting the gym. After that decision, she has been attending the workout sessions without a single break. Billie claimed that this new habit has brought a new positive outlook for her.
Last year we saw Billie all over the news for her iconic corset look for British Vogue. This sensational look caused her to lose around 10,000 followers on social media. She attributes the reason for this to the mixed response she received for the photo and in her own words, she criticizes that people are afraid of big boobs.
Anyway, this journey made her reveal her past guilt about her body. In an interview given for Observer in December 2021, Billie Eilish openly admitted that she had hatred for her looks. But after indulging in the fitness journey, that attitude has changed her.
With the last British Vogue appearance, we could deduce that Billie had started to embrace more of her feminine side. The Old Hollywood Glam look she preferred at the last year's Met Gala attracted the attention of millions, even though some had made harsh comments on that.
Anyway, we could say that this iconic change in her appearance might have a deciding role in her current journey with fitness. By bravely opening up about the feminine side, she started this journey towards fitness, which invariably leads her to self-love and self-acceptance.