Famous Pop Star Dua Lipa Received Albanian Citizenship
The famous pop star Dua Lipa promoted the country's awareness through her fame resulting in citizenship granted. She was born in London, the eldest child of Albanian parents. Her family was Albanian immigrants living in London.
She made the citizen of Albania proud through her countless talented songs and music, bringing fame to the nation. Although she was born in London, she states that her family wishes to return to Kosova.
About Dua Lipa
Dua Lipa was born in 1995 in London to Anesha and Dukagjin Lipa from Kosova, an immigrant. She started singing at the early age of five, under the influence of her immigrant father.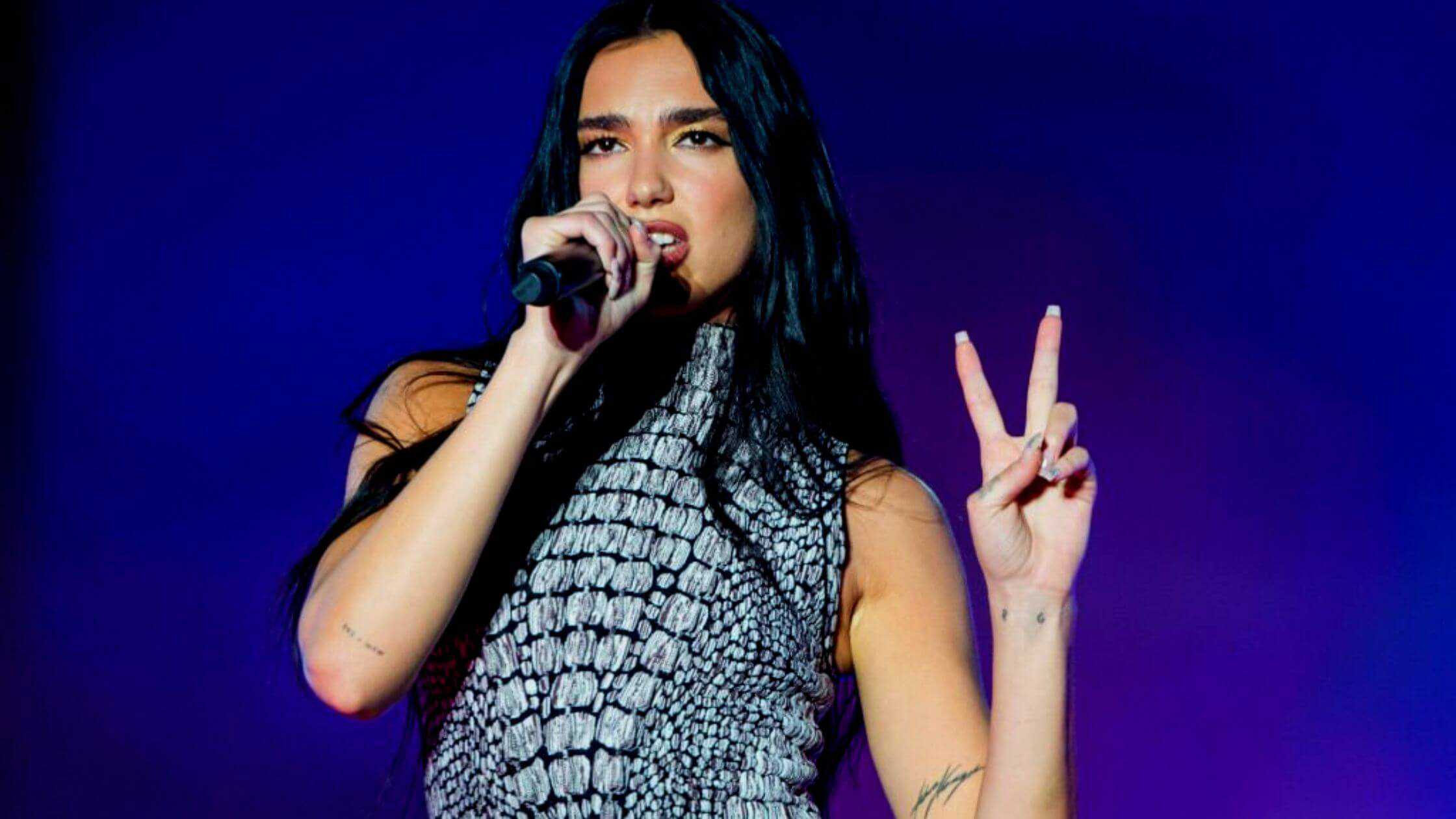 Dukagjin Lipa was a former guitarist and singer of a rock band. Furthermore, at 14, she started to post her songs online on YouTube. Her songs were the all-time favorites of the audience. 
Moreover, she made her first debut in the year of 2017. She launched her first studio album. However, in 2019, she won her first Grammy award for best new artists. Along with being amazingly talented, she was also a good person.
She, together with her father, co-founded the Sunny Hill Foundation in the year of 2016 to raise financial help for people in Kosova. The people of Kosova were experiencing financial difficulties, and she tried to provide aid to the people through the annual concert funds.
Citizenship of Albania
The famous singer stated, "I will be an Albanian with papers too," while taking her Albanian citizenship oath at City Hall of Tirana. She also said, "It is an indescribable great joy with such acceptance, love, and everything." The artist will wrap up the tour for her annual concert at Tirana's Skanderbeg Square on Monday. She chose the day to celebrate and Commemorate the Independence Day of the Nation.
After stating and expressing her happiness, Lipa took her passport photo, fingerprinted it, and signed the application form. To complete the procedure for her identity card and passport to avoid inconvenience.
Celebration
The past week was about Dua lipa, who gained citizenship in the country. They granted Albanian citizenship to her by the president because of her unbelievable musical talent and the contribution made to Albania. On 28th November, it was the 110th independent anniversary of the country. The whole nation celebrated the day with Dua Lipa with a concert.
The English and Albanian singer received her citizenship from President Bajram Begaj for promoting the country through her songs. The president complimented Dua Lipa for her dominant achievements in the musical field.
He also pronounced, "Proud with her global career and engagement in social causes." On the other hand, the famous pop star said she is experiencing "indescribable happiness" to get the nation's grant for acceptance as a citizen. The singer wore a gorgeous blue dress paired with a brown checked dress and high boots at the ceremony.
The singer's parents left Kosova in 1992 because of a war-like situation that later took place in the year of 1998. The family moved to Camden later. However, the singer moved back to London at a younger age to pursue her studies and career in singing.
More: Leonardo Dicaprio's Near Loss Of Titanic Role: James Cameron Explains
There she stayed with a family friend of hers. She stayed there till she was 16. Lipa stated on BBC how her parents were scared for her, and to assure them that she constantly inform them. She mentioned in her interview in 2016, "It must have been an emotional roller coaster for them, but for me, it was the best time of my life."
Shone Palmer
I've been writing about LGBTQ issues for more than a decade as a journalist and content writer. I write about things that you care about. LGBTQ+ issues and intersectional topics, such as harmful stories about gender, sexuality, and other identities on the margins of society, I also write about mental health, social justice, and other things. I identify as queer, I'm asexual, I have HIV, and I just became a parent.