One Tree Hill Compelled For Maxim Shoot: Sophia Bush And Hilarie Burton Say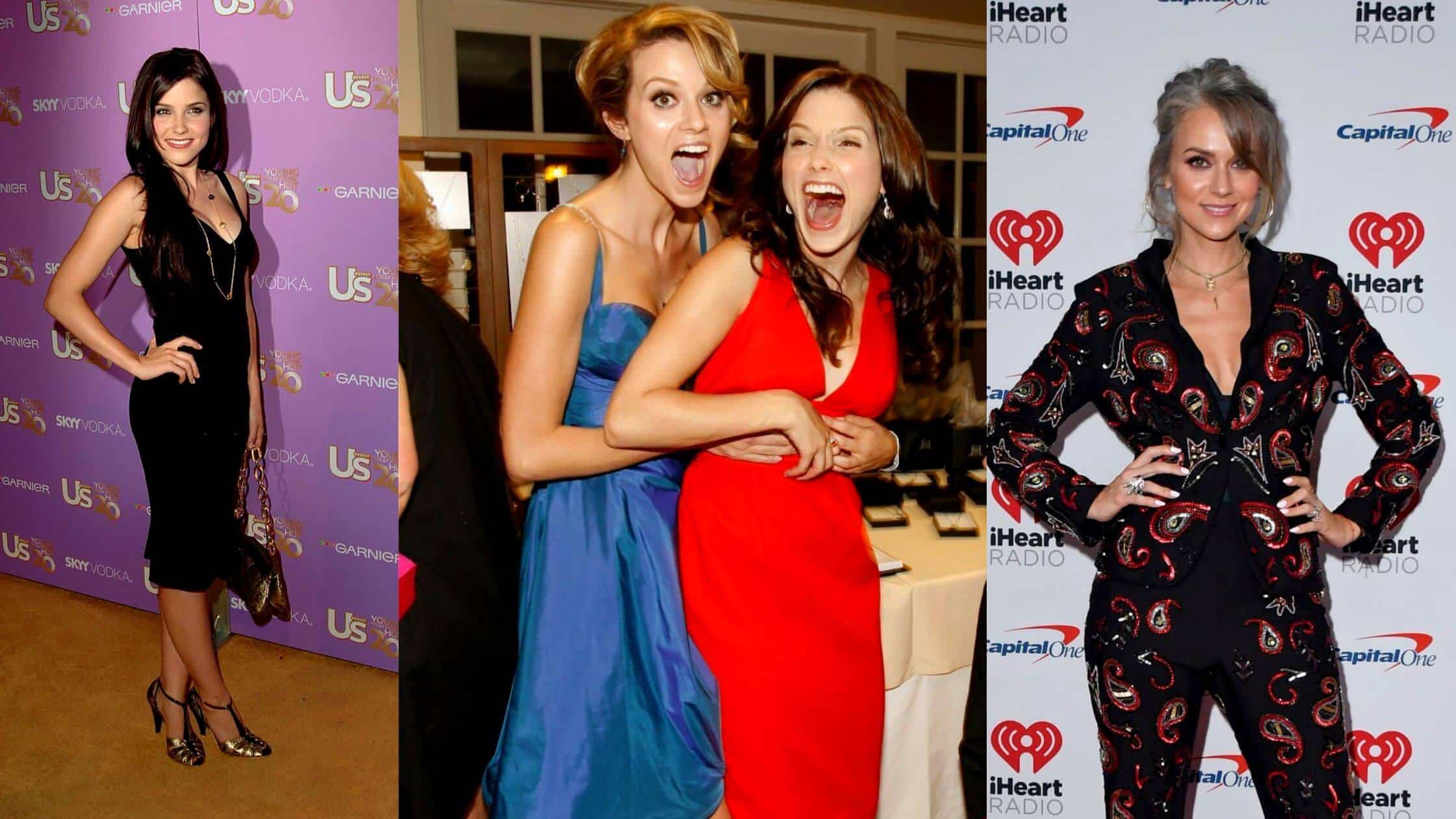 The new episode of the Drama Queen podcast is in the headlines as the new and shocking revelation happened on the show on Monday.
On November 27, One Tree Hill actresses Sophia Bush and Hilarie Burton revealed how they felt unsafe on their set and forced to do a Maxim shoot by One Tree Hill show's creator, Mark Schwahn.
Recalling those days of shooting dived into the storyline of season 4, where they posed alongside Danneel Ackles for the November 2006 cover of Maxim magazine- "Hometown Hotties" issue. Those moments were not so glamorous or happy memories for Sophia Bush, Hilarie Burton, and Bethany Joy Lenz.
The Actresses Claim One Tree Hill Forced Them To Participate In A Maxim Shoot
Sophia Bush shared that she did not want to do the magazine shoot because her character had been so sexualized and she spoke about her character, Brooke being too sexualized various times on the show and battled the studio on their narrative of the role, but was ignored.
She reasoned that her character was supposed to be 16 and she tried to make it less sexual which she was forced into because she never wanted to appear as such.
Bush further talked about the Maxim shot that she was like if the girls want to do it, that's great. I don't.
The 40-year-old actress also recalled how they were told they had to do the shoot. She stated how she was threatened with words that if she did not go and shoot that cover with her co-stars then they would never be allowed to go for any press day, a movie, an event, or any of the charities.
The three actresses disclosed that Mark Schwahn forced and bullied them into doing the sexual shoot with Maxim against their will.
Hilarie Burton commented that it was very much like no one else wants you and the studio wants to cancel the show. So you have to attract the male numbers by creating some buzz. And if you refused then we are dead and all your friends are going to lose their jobs. She said that he was made to feel as if her co-workers' employment was also at stake and only she could save their jobs.
Burton recollected the moment when she was pulled into the production office and made to sit on the floor while her boss was on a couch in front of her. She said that he kindly asked her to look at all the other shows that were on the cover of every single magazine and no one wants them. And when someone finally does, they are trying to turn their nose up on that.
Further Bush said that creators were trying to involve violence in the series against female characters as they saw that a lot of young men were drawn to a violent assault of women so they were like we should do more of that.
Bethany Joy Lenz who was also a part of the series and played Haley James Scott claimed that the Maxim shoot was used to further observe or examine her physique and body. And they told her that they did not come to her because she was too fat and was not the girl on the show.
While Lenz said this, Bush and Burton were shocked by this revelation as they said that they were told that Lenz had turned down the shoot.
Bush and Burton, 40, were shocked by their former co-star's allegation, claiming they were told that she turned down the shoot.
>Read: Pantera And Metallica Announces Tour Dates To North America
Moreover, the female actresses realized that Lenz was used as a scapegoat by the production so that the other girls could not refuse the Maxim shoot.
The show creator Mark Schwahn has not made any comment on this till now and is unreachable.
It is not the first that he was alleged of sexual harassment, he was accused of it in November 2017. He allegedly has harassed numerous cast members and crew, and now Bush, Burton, and Lenz have also alleged that he manipulated them emotionally and psychologically for himself.
Shone Palmer
I've been writing about LGBTQ issues for more than a decade as a journalist and content writer. I write about things that you care about. LGBTQ+ issues and intersectional topics, such as harmful stories about gender, sexuality, and other identities on the margins of society, I also write about mental health, social justice, and other things. I identify as queer, I'm asexual, I have HIV, and I just became a parent.