Amy Robach And TJ Holmes Remove Instagram Amid Affair Rumours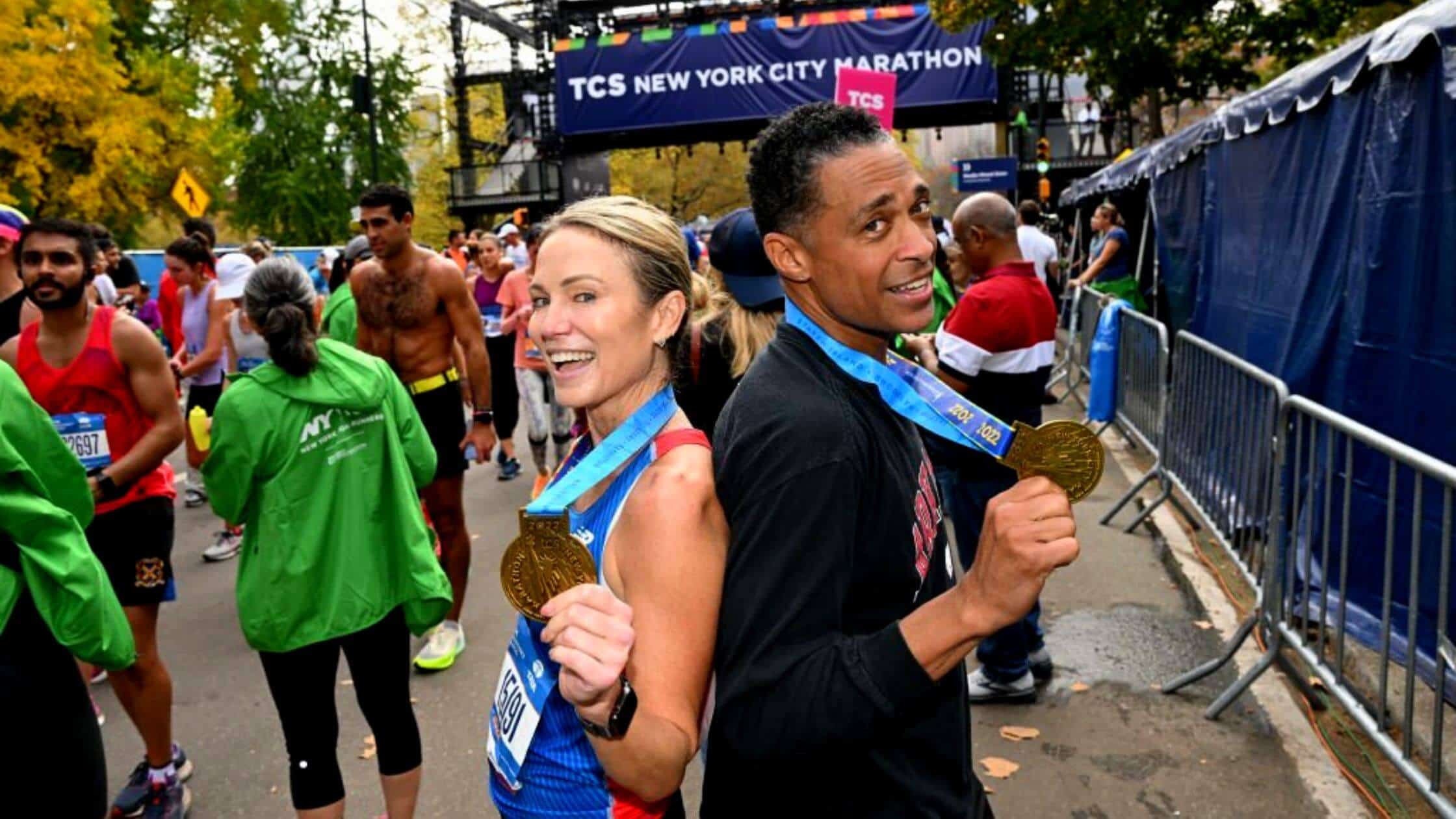 The famous show Good Morning America has never been without controversies. However, the show has always been the place where a lot of contestants fall in love and then kickstart their married life. One more addition has been made to this list now. The famous hosts Amy and TJ Holmes have been reported to have fallen in love by Cosmopolitan magazine. The magazine predicts they have been in a relationship for more than seven months.
They started dating each other in March of this year, and until now, they have tried their level best to keep their relationship secret and away from media attention. However, they are secretly kissing and getting intimate with each other in public places.
Apart from this, they planned many events together, such as participating in the marathon race. Both of them could always be found with each other. Holmes had recently shifted to an apartment near Amy's place. However, the duo still needs to respond to this report. However, both of them deleted their Instagram account profiles to prevent further trolling. 
Why Have The Accounts Been Deleted? 
While it can be expected that the couple does not want to be a part of the limelight and want to keep their affair secret, however, there is no reason behind deleting their Instagram account profiles that too together just after the report was published in the magazine.
It is believed that they both are trying to hide something which might be available on their profiles that could confirm the findings of the report, but the same has been ignored and unnoticed by the masses. 
Once the information is read by many people, they will be more capable of connecting dots with each other one by one. This might expose other hidden truths, and the couple might have thought to prevent the same. However, it cannot be said with certainty as to the exact reason behind their move.
Also Read: 'Sister Wives' Stars Janelle and Christine Brown's Maintains Friendship After Divorce 
What Were The Contents Of The Report? 
The report was about bringing to the public specific details of their relationship that have skipped notice. Per the precise findings, the couple was found canoodling with each other on Puerto Rico Beach in July. They even ran for a total of 20 miles together for a marathon event. The report disclosed some of the pictures that had been captured by their teams secretly.
This report has worsened the relationship between Amy with her husband. Even TJ Holmes is not on good terms with their wife after this report got published.
The relationship matrix has been significantly worsened in light of all these findings. However, there is a possibility that all of this is the truth and the act of deleting the accounts is evidence towards the same. The couple had worked for almost six years and collaborated in multiple films and series. Even on the sets, they share a very cordial relationship. 
Conclusion
Page Six has published the report, and rumors and gossip have already started building. Their co-stars are also dropping hints about the likelihood that the report's contents are accurate.
In such a situation, there is trouble if they indulge in yet another public display of affection. This will be interesting to witness in the light of the existing complicatione.