Since Gaining Weight: Emily Ratajkowski Claims To Be "Happy"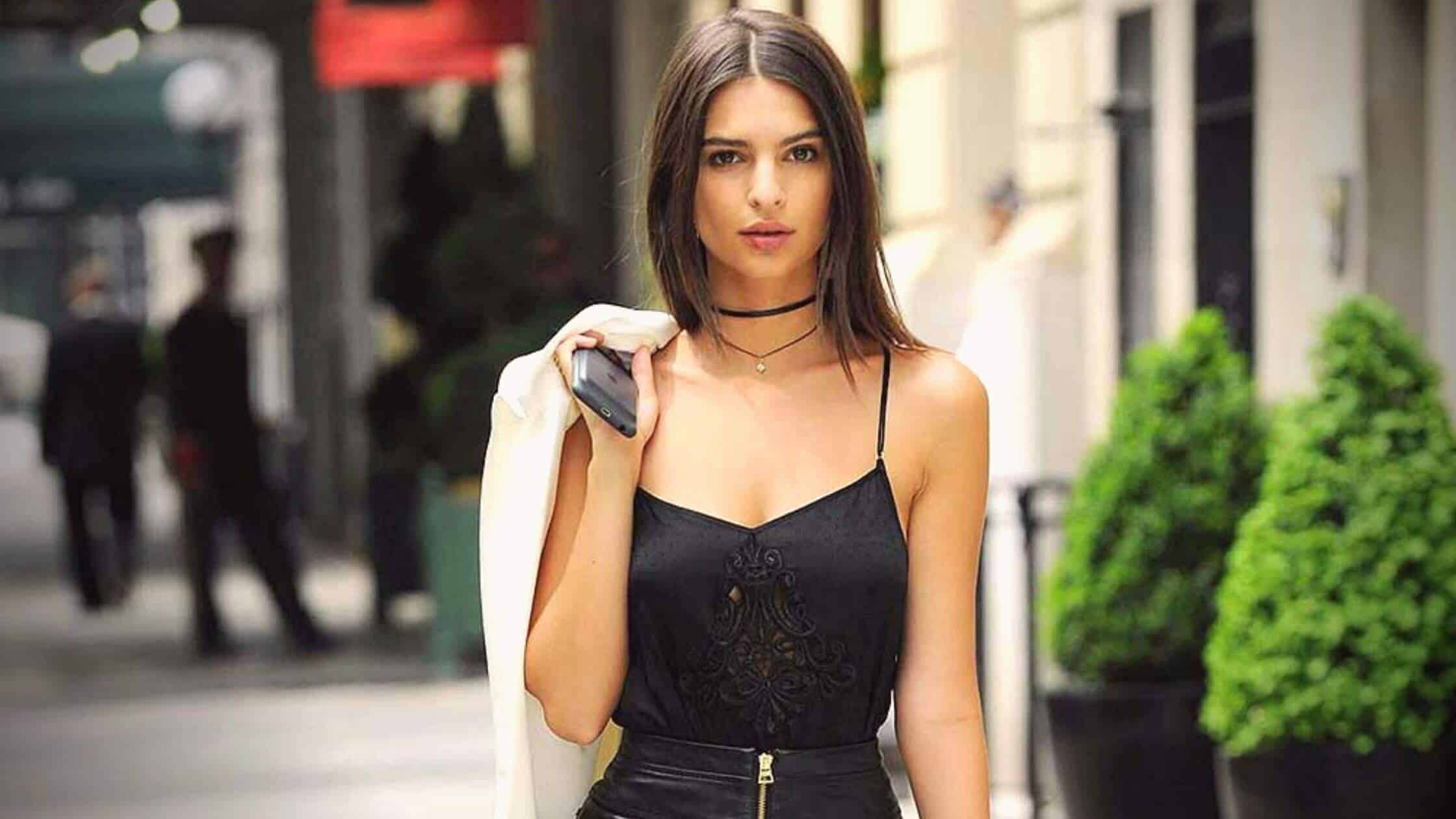 Emily Ratajkowski has spoken up about her "terrifying" weight reduction struggle. The model and actress discussed how tragedy forced her to lose 100 pounds.
"I think trauma resides in the body, in my experience," she stated on Tuesday's episode of her podcast "High Low with EmRata."
Emily Ratajkowski described her "sick connection" with her body in her early twenties while on tour for her best-selling book of essays last year.
"When I'm very sick, I lose so much weight," the 31-year-old London native said to podcast guest and former PornHub actress Mia Khalifa.
"I was just down to 100 pounds, and it was terrifying." Emily Ratajkowski rose to prominence after appearing in music videos for Robin Thicke's "Blurred Lines" and Maroon 5's "Love Somebody." Her dramatic weight loss was a game-changer.
Losing Weight To Recognize She Is Sad
Though she has subsequently recovered the weight, she claims that losing weight helped her to recognize when she is sad.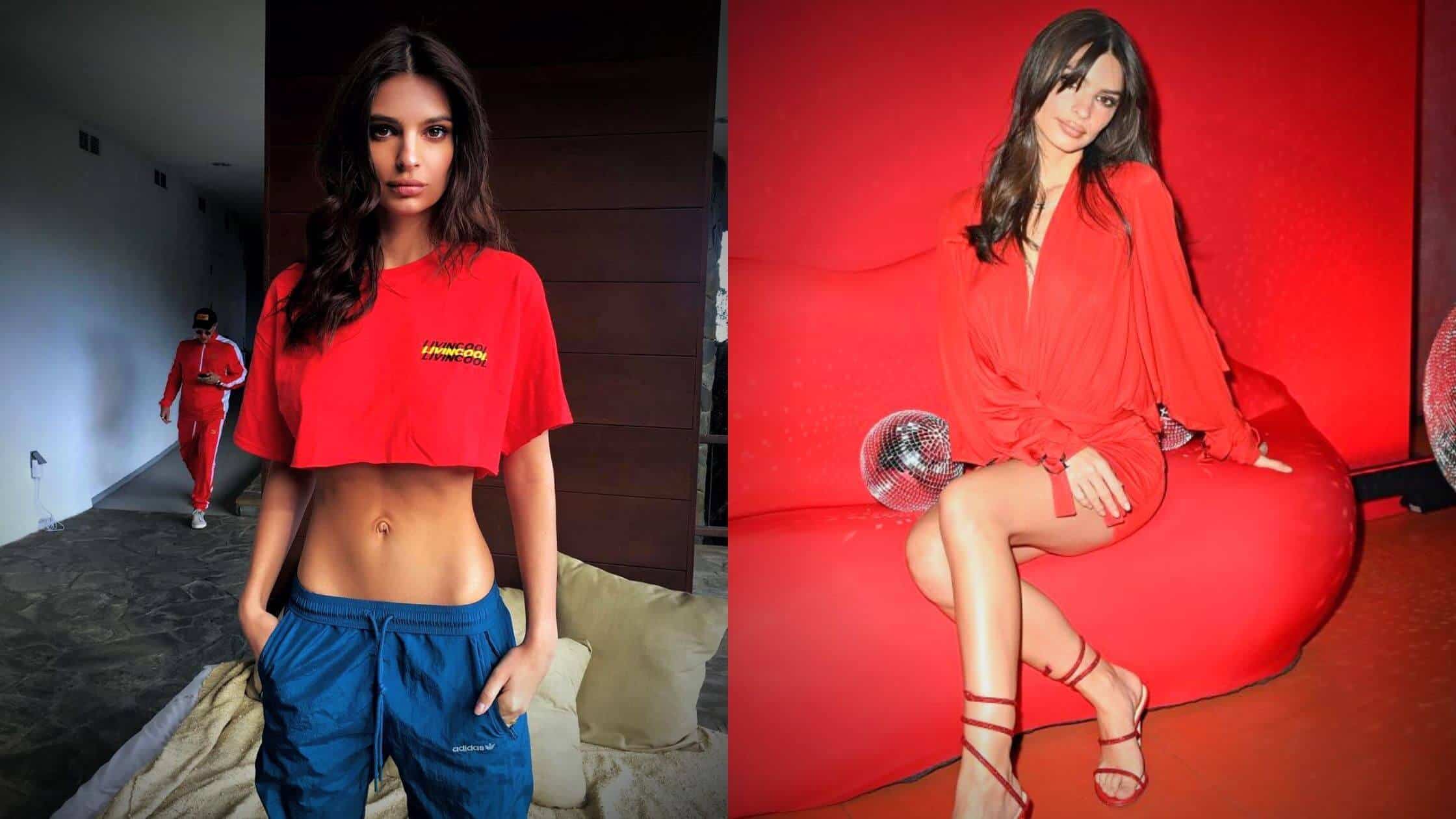 Emily Ratajkowski and her spouse Sebastian Bear-McClard, with whom she has a 1-year-old son named Sylvester Apollo, divorced in July after four years of marriage.
Shortly after the divorce was finalized, the "My Body" author allegedly began dating "Saturday Night Live" alum Pete Davidson, who had just finished a nine-month high-profile relationship with Kim Kardashian.
Pete Davidson and Emily have been conversing for a few months now, according to a source, who added that the pair is still in the early stages, but they both like one other.
"I lose a lot of weight while I'm unwell. It was dreadful when I was just 100 pounds. " the 31-year-old actress continued.
Emily Ratajkowski stated that she has now "gained weight," adding, "For my purposes, it's a massive enormous benefit, and it's the way I know I'm happiest."
The performer — who was recently linked to entertainer Pete Davidson after splitting from husband Sebastian Bear-McClard — did not reveal what prompted the weight loss. Emily Ratajkowski and Bear-McClard had been married for a long time when Ratajkowski filed for divorce in September. Sylvester, their 20-month-old son, is their only child.
Recent reports revealed at the time that the documentation had been contested, implying that the specifics of the separation had not been resolved between the partners.
In July, a source close to Ratajkowski confirmed to People that the pair had split up.
"It was Em's decision. She has given her approval. She is a strong woman who is completely focused on her child. She enjoys her motherhood.," Report says.
As previously reported by some sources, speculation about a possible division began in July after the model was seen getting things done sans her wedding band.
She was also not wearing it in her Instagram photos this time of year. The couple first appeared to be seriously involved in 2018 after they were caught demonstrating PDA on Valentine's Day.
Discover More: Healthy Weight Loss Tips For Women: Guiding You In A Different Path
Emily Ratajkowski and Bear-McClard secured the group at an unexpected function at New York City's City Lobby that very month after dating for half a month.
Ratajkowski was recently spotted with Davidson during a New York Knicks game at Madison Square Nursery.
"She finds him enticing and intriguing," a source previously told Individuals. "He is a vivacious guy who plans great dates"
For perspective, the US Department of Health and Human Services deems 118 to 159 pounds to be a "healthy weight" for a woman 5'7″, implying that Ratajkowski's BMI at the time was just 15.7. However, in this new context, the star's experience makes sense, given that some of her troubles have received a great deal of media exposure.