Kanye West's Twitter Account Suspended For Inciting Violence
Can Ye have his Twitter account suspended so many times? He has probably done it a zillion times and will do it again. This time, Elon Musk flagged Ye's uploading of a Swastika as an incitement to violence, and Ye was consequently suspended.
On Thursday, Ye published several tweets on his page. The fact that one of the photos was of a Jewish Star of David with a swastika in the middle should not be surprising, given his recent declaration that he likes Hitler.
According to sources, his account recently received a reinstatement following a two-month suspension. Ye's account displayed a warning that it had been suspended because the post had broken the platform's rules.
Said Ye Is A Controversy-Filled Package
The rapper's appearance on Alex Jones's Infowars program was previously part of a wild episode. Ye then made a string of controversial tweets. The alleged text communications between him and Twitter CEO Elon Musk were also disclosed.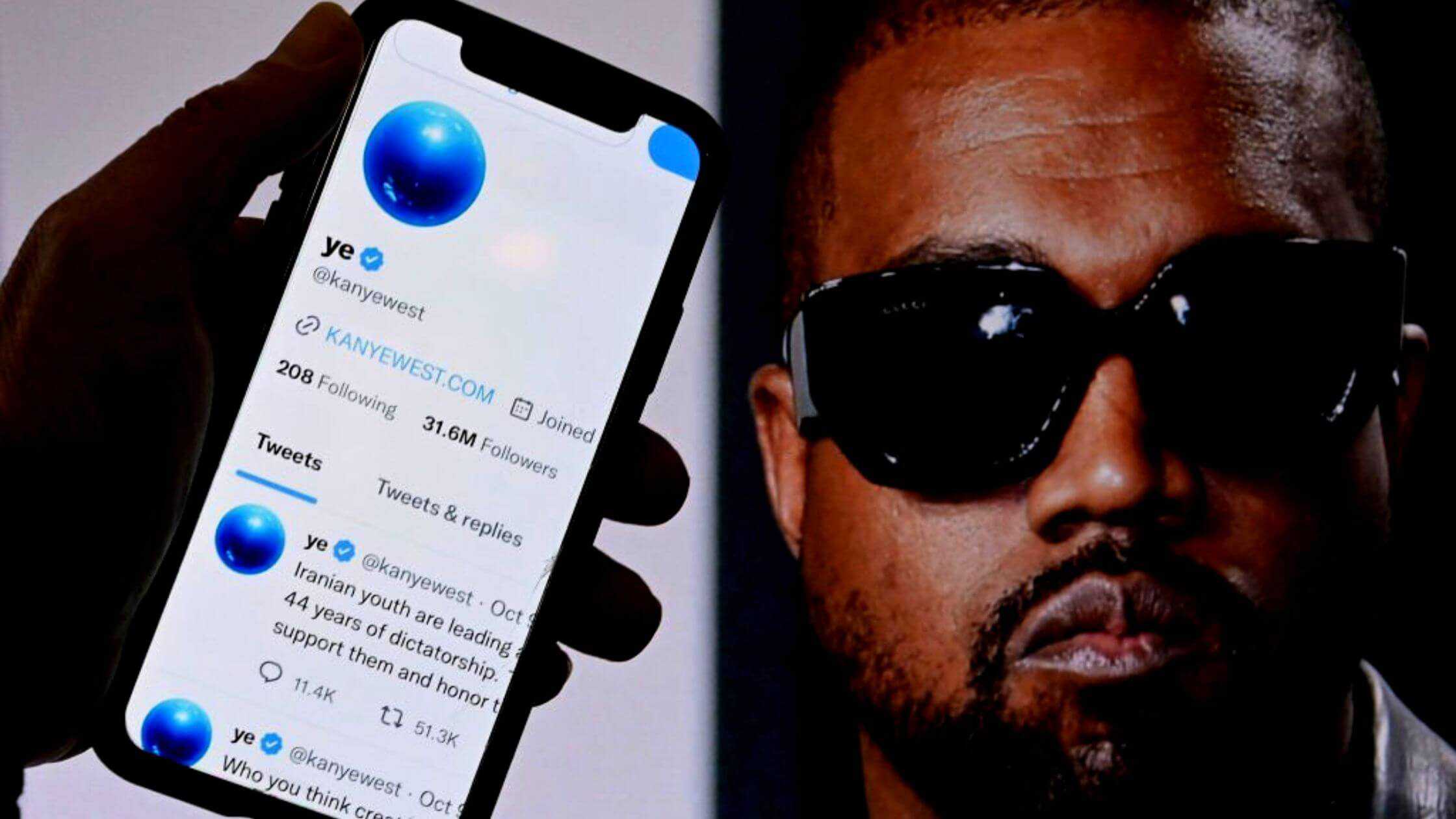 According to sources and the videotape broadcast on Jones ' program, Ye was heard saying he liked Adolf Hitler on several occasions. He has been seen recently supporting and admiring Balenciaga on Twitter.
As a result of criticism directed towards the brand, Balenciaga was recently in the press. In addition to the tweets, Ye also shared a picture of a swastika and Star of David combined.
The offensive post was immediately removed from Twitter after this. Ye's tweeting frenzy was abruptly over after this suspension.
Ye made yet another awkward attempt to disparage Elon Musk, fearing he might be suspended. Ye tweeted a derogatory image of Musk. On a yacht, the image essentially showed Musk getting hosed by Endeavor CEO Ari Emanuel.
Emanuel had previously demanded that Hollywood boycott Ye. Ye made several anti-Semitic remarks on the social media site, which prompted the boycott request.
Ye has been the target of social media outrage due to this episode. And that finally resulted in Ye's biggest failure, as major brands like Adidas and Balenciaga severed connections with the rapper.
Ye released a second image of his text conversation with Musk on Truth Social under his verified account. That was a rather meek action. A screenshot also indicated that he had been locked out of his account for 12 hours as if that weren't enough.
Related: Kanye West Is No Longer Buying Parler- According To The Company 
Ye Has Got On The Nerves Of Musk
Musk considers himself to be an absolute believer in free speech. Ye has gone too far if he was suspended by someone who supports free speech on social media. Musk then confirmed Ye's suspension.
Elon Musk initially said it was acceptable, given the nasty photo Ye had provided. Elon Musk, however, called attention to the now-deleted Swastika message because he felt it was unacceptable.
Ye's tweet was highly offensive to many users and Musk. Additionally, a Twitter user asked Musk to fix Kanye in a tweet. In response, the CEO acknowledged he had made an effort. Ye, however, broke the law against inciting violence again, which led to the suspension of his account.
According to sources, Ye reportedly had more than 30 million Twitter followers before his suspension. Ye did not answer inquiries for comments following the bans. Given his current controversies, it was only apparent if Ye would be permitted to rejoin Twitter.
For the past few months, Musk has made it clear that he wants Twitter to be a free and secure platform for individuals to voice their opinions.
After assuming control of Twitter, he immediately argued for fewer restrictions on the type of content that might be shared there. Musk has stated that certain banned users might receive a "blanket pardon" from the network.