Finally Robert Pattinson And Suki Waterhouse On Red Carpet: After 4 Years Of Dating!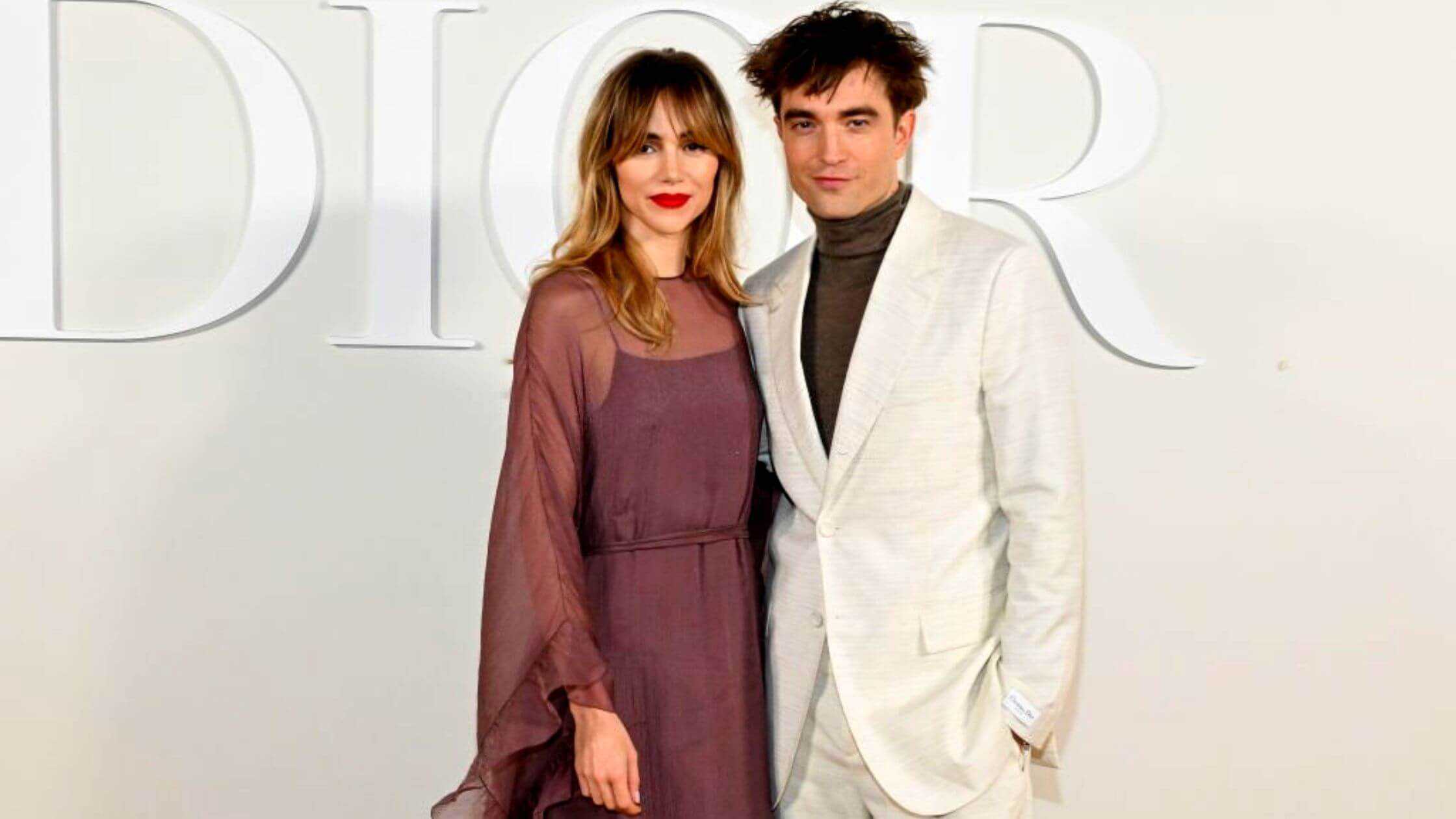 Actors Robert Pattinson and Suki Waterhouse have finally made their much-expected red carpet walk at the Dior fall 2023 menswear fashion show in Giza, Egypt, on Saturday, December 3, the weekend. The pictures of the pair have gone viral on social media, to so much excitement and amusement for their fans.
The couple had been dating for the last four years, and they readily posed for photos, smiling and looking happy. For the event, Pattinson was wearing a whitish cream-colored suit with a grey turtle neck, and Waterhouse was wearing a purple colored dress. Several pictures were taken at the event, showing the pair holding hands and looking at each other in a loving way.
Suki Waterhouse And Robert Pattinson Make Red Carpet Appearance After 4 Years
Though the rumors about their romance first surfaced in July 2018, the couple was always very discrete about their relationship, seldom appearing before the press. Their relationship started when Pattinson withdrew from his engagement to FKA Twigs, and after Waterhouse's split from her relationship with Bradley Cooper way back in 2015.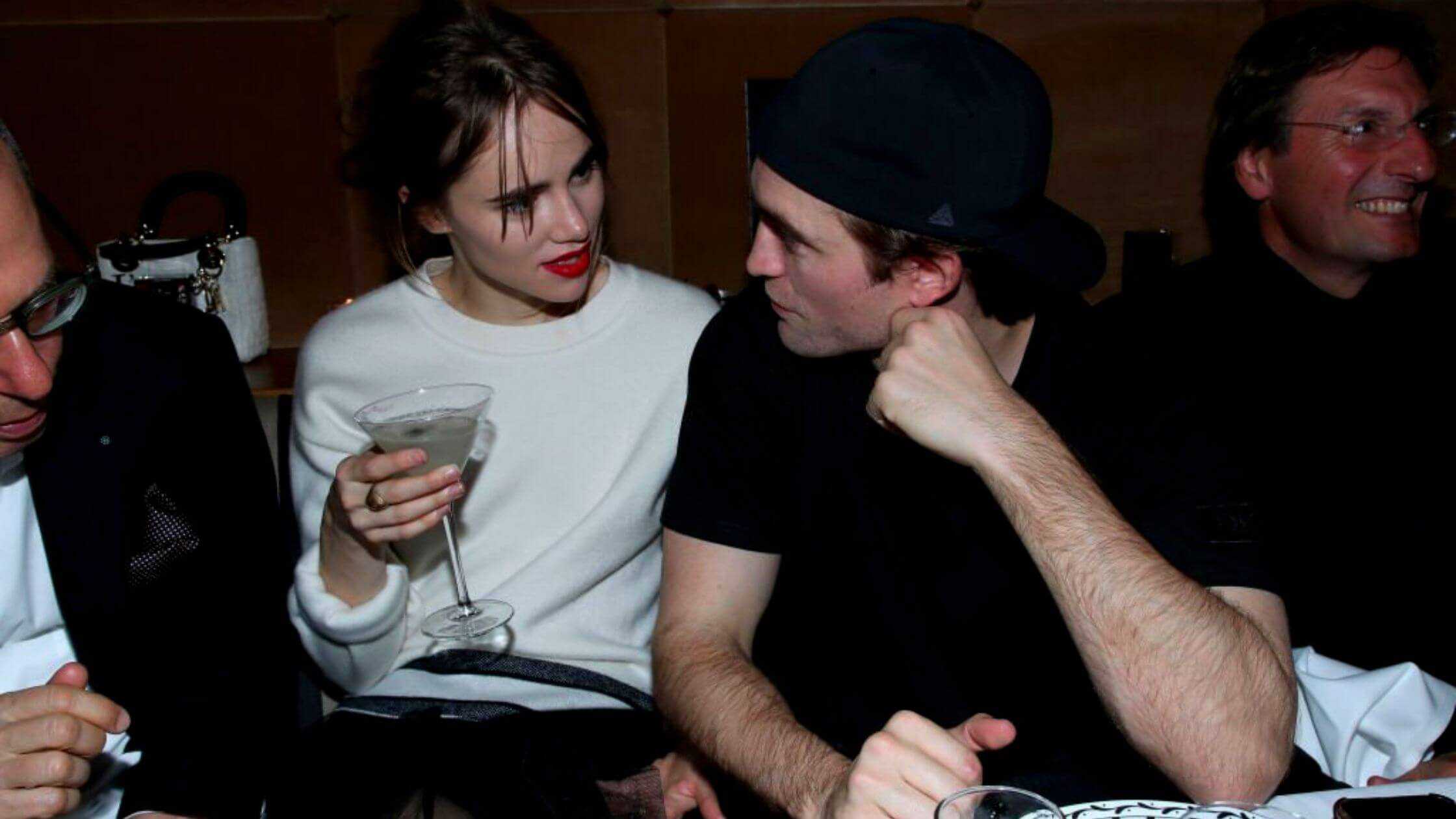 Later in August 2018, there were rumors that they broke up which proved to be wrong when they were spotted together at a show in L.A. In December 2018, they were seen leaving a Christmas party, and their photos were published by the Daily Mail.
By January 2019, the pair had already become darlings for the paparazzi, and photos appeared of the couple walking through a street in London.
In April 2019, Pattinson reportedly mentioned that he would like to "put up a wall" when it comes to relationships. He added that if you allow people to get into your relationships, that would actually devalue the whole thing.
If a complete stranger on the street were to ask him about his relationship, that would count as "rude". He emphasized that when it comes to relationships, he is the same as anybody else, implying that relationships are essentially a matter of private life and shouldn't be mixed with his public life.
Also Read: Relationship Revealed: Prison Break Star And Tish Cyrus Are Dating
In May 2019, again the pair were photographed by the paparazzi when they were celebrating Pattinson's birthday. In June 2019, they were spotted at San Vicente Bungalows in Hollywood in a cheerful mood, chatting and laughing, all night. On January 2020, the pair, notorious for their media shunning, made a public appearance at a dinner during the Paris Fashion Week. The pair were photographed and the ring on Waterhouse's finger sparked the rumor that they were engaged!
In January 2020, Pattinson mentioned he was staying with his "girlfriend" during the quarantine period of the COVID-19 pandemic. Naturally, the relationship between the pair went serious by 2020 when they spent a lot of time together during the quarantine period.
In October 2020, a source close to the pair mentioned that though they were seriously committed to each other, they were not in a hurry to engage, but they had definitely discussed the subject. In February 2022, Pattinson again mentioned Suki as his girlfriend.
Now, after a period of four years of relationship, the details of which were purposefully made obscure to the media and public, the pair made their debut red carpet walk, something which is appreciated by fans and the media alike!
Shone Palmer
I've been writing about LGBTQ issues for more than a decade as a journalist and content writer. I write about things that you care about. LGBTQ+ issues and intersectional topics, such as harmful stories about gender, sexuality, and other identities on the margins of society, I also write about mental health, social justice, and other things. I identify as queer, I'm asexual, I have HIV, and I just became a parent.