Gisele Bündchen And Her Daughter Were Spotted At Disney World In Florida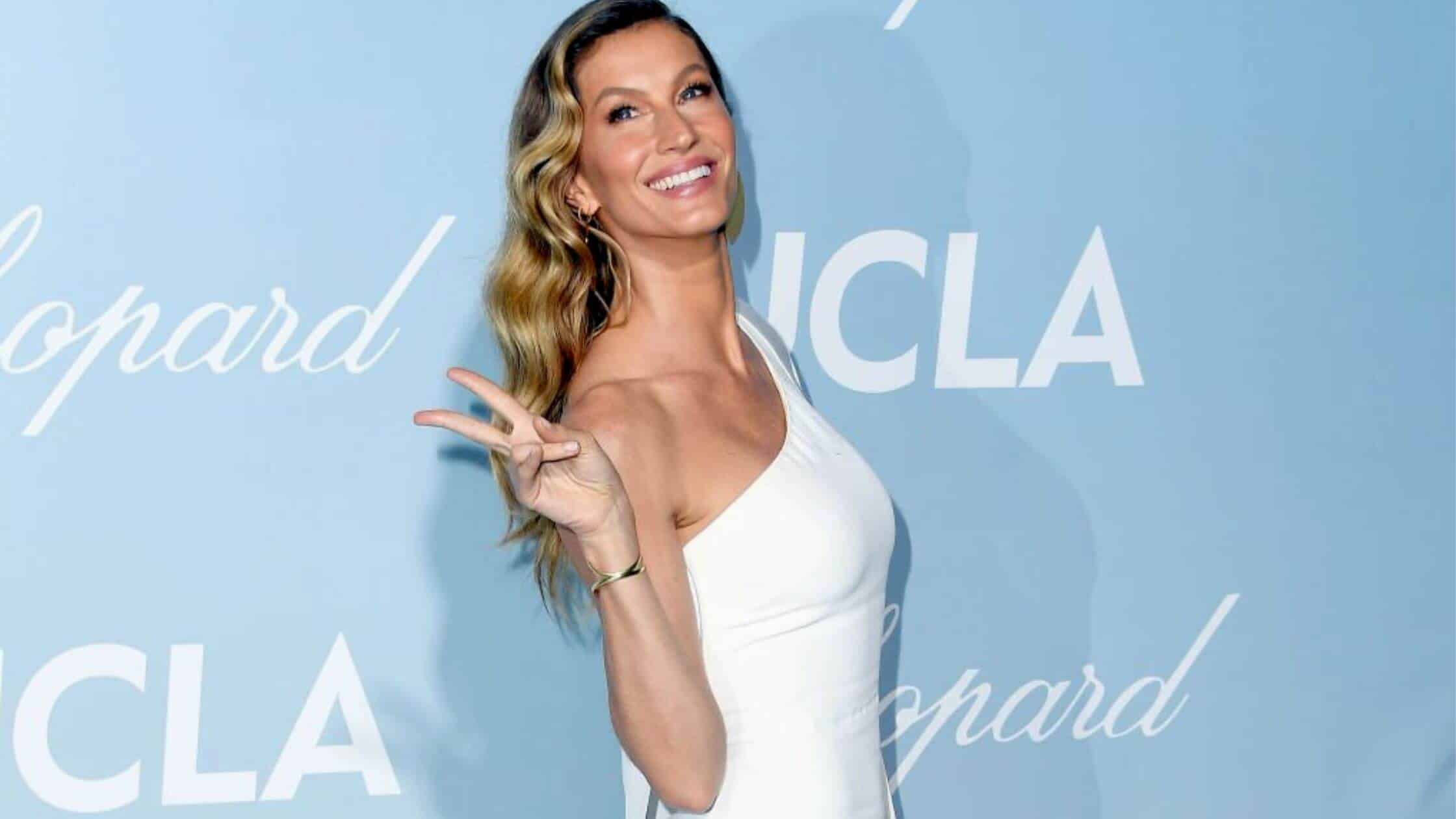 We already knew Gisele Bündchen was charming and had a successful modeling profession, but we didn't realize how awesome a "cool parent" she is as well. She was recently spotted at Walt Disney World in Florida.
Her presence there appears to have been in honor of her daughter Vivian Brady's 10th birthday, based on the pictures she posted on Instagram.
Even though the birthday is technically on Monday, why wait until you can celebrate it right away? Fans erupted in hysteria as soon as she posted a few pictures of the mother-daughter Disney experience.
She is an incredibly well-known Brazilian supermodel, for those who don't know. She maintains a stunning appearance even at 42, and she recently made headlines for divorcing NFL legend Tom Brady. They still have a good co-parenting relationship even after the divorce was finalized in late October.
Her Instagram stories make it clear that many more people were present during the event outing than just her and her daughter.
Vivian was traveling with her companions, their mothers, and other people for the Disney vacation. As seen by the image's ten shoe pairs lined up against a wall and quirky caption, the group was rather large.
Gisele Rocks Is A Cool Mom!
Even at the age of 42, Gisele never fails to excite her followers since she always engages in risk-taking activities. Moreover, she was not alone this time, as can be seen from her Instagram stories, which are replete with pictures of the action.
The supermodel Gisele rocked being a super cool mother since she wasn't afraid to enjoy The Twilight Zone Tower of Terror attraction. Furthermore, she was observed chowing down on a Mickey Mouse-shaped chocolate-covered ice cream bar.
This is surprising because Gisele is a huge proponent of going organic. She appears to be a devoted mother, though, as she apparently let the chocolate ice cream bar slide this time for the sake of her children.
Those who have only ever thought of Bündchen as a model should know that she also has an intense devotion to her kids. Vivian and Benjamin, her 12-year-old son, are the two children that Gisele is the mother of, and she adores them to the moon and back. She married Tampa Bay Buccaneers quarterback Brady, and the result is these munchkins.
Also Read: Kate Hudson Posts The Cutest Photos Of Her Kids At A Tree Farm 
Additionally, Brady has children from a previous marriage. John Edward Thomas Moynahan, a 15-year-old boy, is considered Brady's child. Actress Bridget Moynahan, with whom he had a prior marriage, confirmed their union.
Gisele proved she would never go out of style while rocking an all-black ensemble. A black top and black leggings are what we can see Bündchen wearing in her Instagram stories. Gisele added black sneakers and a black ballcap as accessories, making a statement with her attire.
She completed the ensemble by adding sunglasses and a gray sweatshirt knotted around her waist. According to headlines, the outing was highly anticipated. Additionally, Bündchen had been subtly encouraging her ex-husband Tom Brady and her 15-year-old stepson, Jack, to indulge in sports together a week prior.
Gisele And Brady Continue To Support Each Other
Gisele and Brady made their divorce announcement in the most amicable way possible back in October. They are demonstrating how to co-parent by serving as role models for others. Brady was pictured with his other son in a recent photo, sharing a special moment. Gisele, as expected, congratulated the father-son pair.
Following her breakup with Brady, there have been whispers about Gisele's new romantic partner. She and Jiu-Jitsu instructor Joaquim Valente are rumored to be dating. However, Gisele and Brady have consistently stepped forward to prioritize their children's needs for their well-being regarding co-parenting.