Taylor Swift Maintains Her Top Spot As Christmas Music Returns To The Charts
It is the Christmas month- December and with it returns Christmas Music to our lives.
Along with the repopulation of Christmas Music on Billboard, the good news for swifties is that Taylor Swift is still at the top spots on the Billboard album list and singles this week.
The news headlines are bringing good news for Taylor Swift and her fans by stating that her new album- "Midnight" is again in the highest ranks on the Billboard chart for the fifth week.
And the tracking service Luminate reported the gross sale of her album in the USA as the equivalent of 151,000. In addition, the album has become the first album to register a million units in a week in the past five years.
Once Again, Taylor Swift Is At The Top Of The Charts
Another release of the Blank Space's singer received the same love from her fans as it is at Number 1 position for the sixth time with being Number 1 for four nonconsecutive weeks on the Hot 100.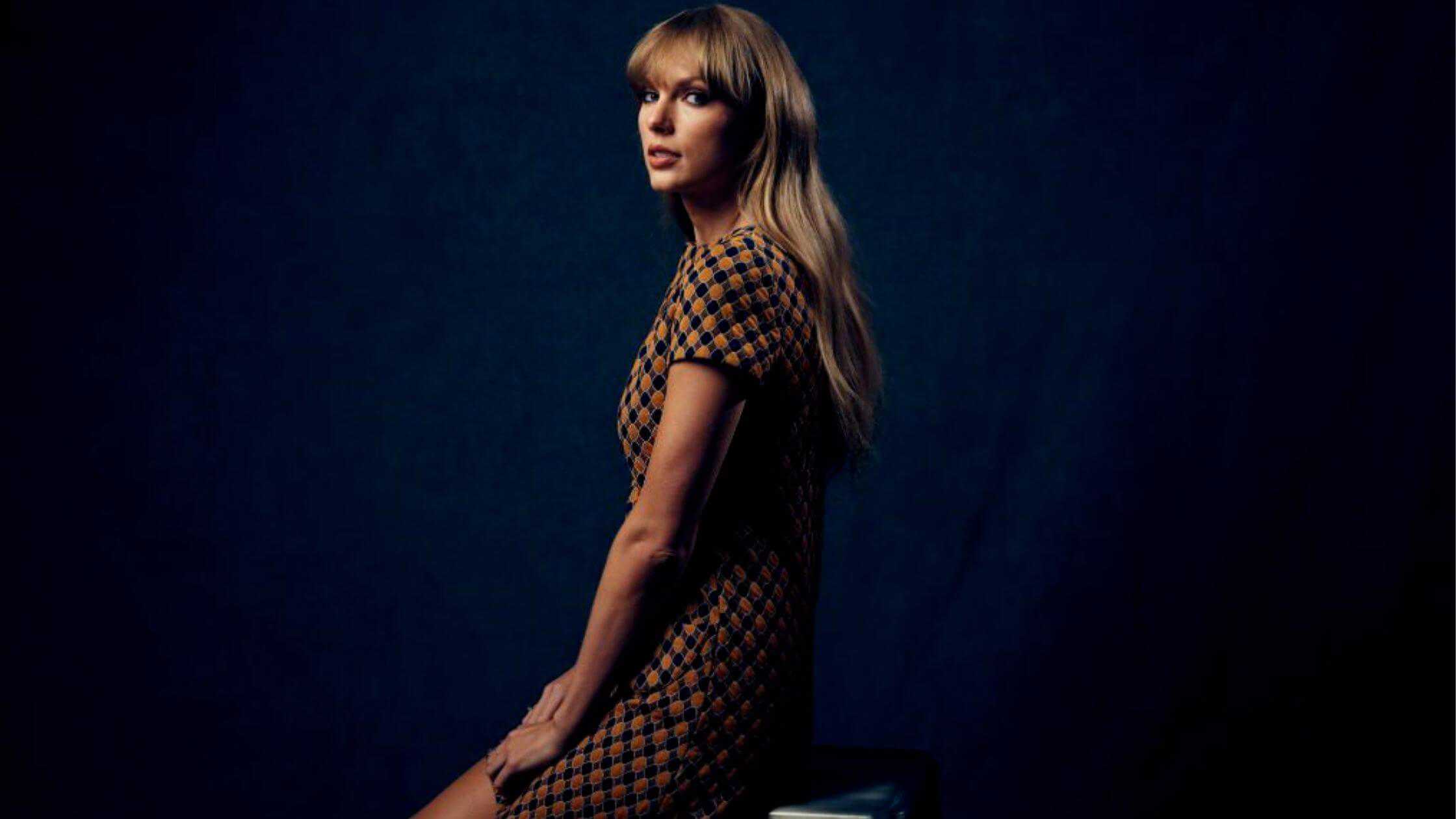 The same tracking service reported that the album has an equivalent of 177,000 in the USA and 156 million copies sold. One more week at the same position and Taylor Swift's "Anti-Hero" would tie with her 2014 "Blank Space" for her longest reign on the chart.
Next is that holiday music also makes its presence in the chart as vacation time is nearing. The music holds some memories with them, and with them comes nostalgic feelings, which is why Mariah Carey's "All I want for Christmas Is You" jumped from its previous fifth place to second position on the week's festive songs chart.
With it, at Number three, we have Brenda Lee's "Rockin' Around the Christmas Tree" released in 1958, which is 64 years ago. At the fifth and sixth position, we have Bobby Helms' 1957 classic "Jingle Bell Rock" and Burl Ives's "A Holly Jolly Christmas" released in 1964 respectively.
Due to Christmas music, Sam Smith and Kim Petras's new dark pop hit "Unholy" dipped to fourth place, and Drake and 21 Savage's song- "Rich Flex " landed at seventh rank.
Drake and 21 Savage's song- "Her Loss" was once the first rank during its debut, beating Taylor Swift's "Midnight" on the Hot 100. However, the song about lost love and a career-oriented girl, Midnight, earned its original position next week by dropping Her Loss at second.
In the wave of vacation music, we also have Andy William's "It's the Most Wonderful Time of the Year" (1963) at Number 9 and Wham's Last Christmas at Number 10, released 38 years ago.
However, a new release has occupied the Number 9 spot with 31,000 equivalent album units is Rod Wave's eight-song EP "Jupiter's Diary: 7 Day Theory." Rod Wave also enjoyed the top position on Billboard 200 with "Beautiful Mind" in August, knocking off the Un Verano Sin Ti from the top spot during its win.
In addition to top positions, the middle and bottom ones of the Hot 100 are occupied with Christmas music such as Frank Sinatra's Jingle Bells at number 33, "Here Comes Santa Claus by Gene Autry at Number 39, Elvis Presley's Blue Christmas at 43rd position.
Despite being at the top, Taylor Swift could not celebrate her win as she was in the middle of the tense situation created by Ticketmaster's management.
>Related: A Disastrous Pre-Sale: Taylor Swift Fans Sued Ticketmaster 
Swifties were not able to grab a ticket for her latest tour in 2023 because Ticketmaster could not handle the heavy ticket demands of Taylor's Eras tours of the U.S. stadiums.
This mismanagement led to investigations and debates on the lack of competition in the ticket industry. Taylor Swift expressed her feelings by calling such mistakes with no alternative excruciating. 
Shone Palmer
I've been writing about LGBTQ issues for more than a decade as a journalist and content writer. I write about things that you care about. LGBTQ+ issues and intersectional topics, such as harmful stories about gender, sexuality, and other identities on the margins of society, I also write about mental health, social justice, and other things. I identify as queer, I'm asexual, I have HIV, and I just became a parent.