Ryan Reynolds Thanks Blake Lively In PCA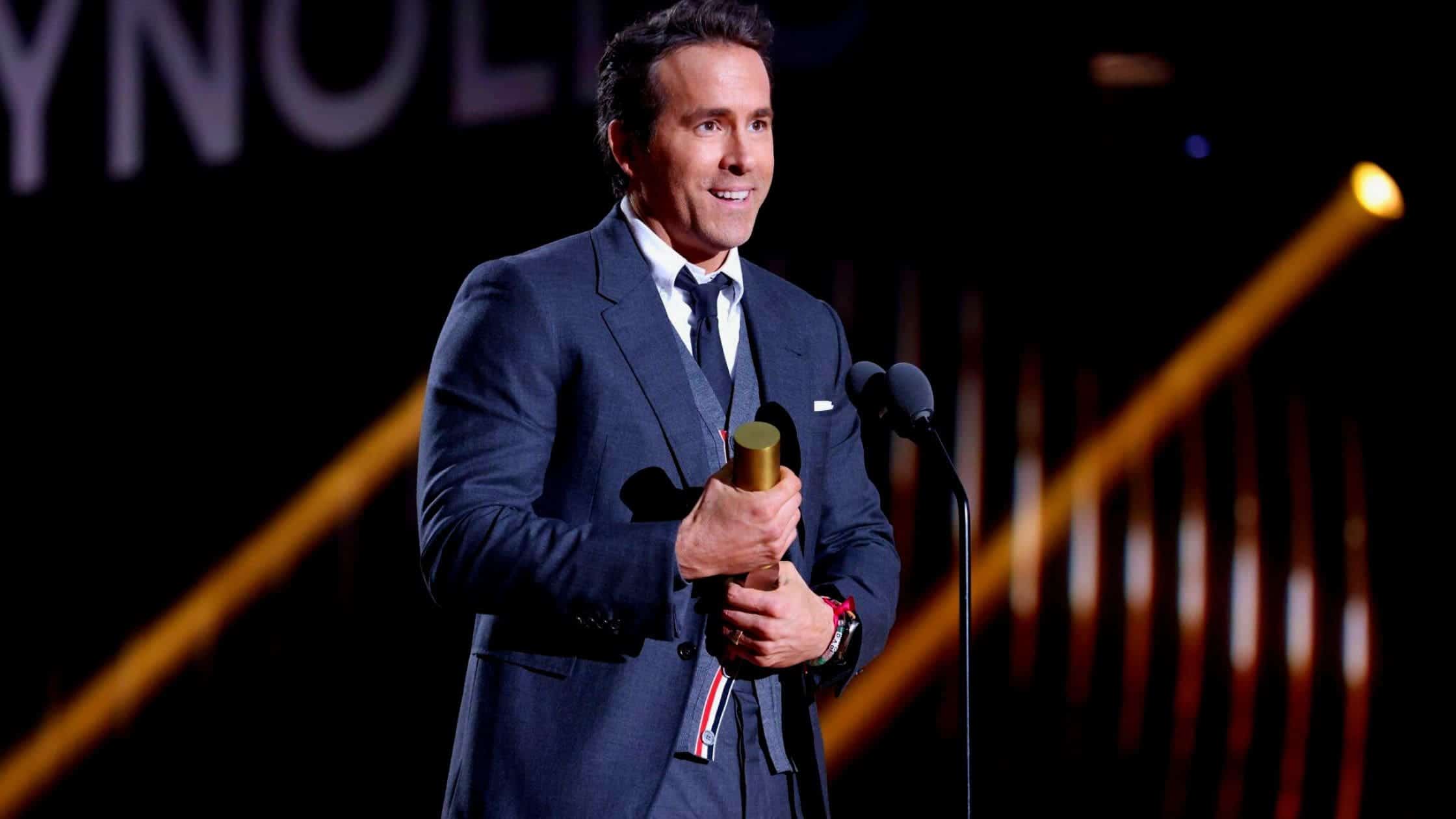 The iconic role of Green Lantern that Ryan Reynolds played has made him most well-known. Indeed, Ryan played it better than anybody else could have. The Adam Project is a character Ryan Reynolds created to be associated with him. The People's Choice Award was given to Reynolds for his interpretation of the role.
Ryan Reynolds has made a lengthy trip through Hollywood to become a recognized "icon," and he attributes this to the support of his family. He behaved in the most Ryan Reynolds-like manner when he was up there. In contrast to any serious address delivered by other artists, he was up there making everyone giggle with his puns and quips. The audience's focus was eventually diverted by what he had to say about his adored wife, Blake Lively.
Reynolds Did Not Troll Lively This Time!
Reynolds acknowledged Lively, 35, and their children in further detail in other parts of his remarks. One of the most adored power couples in Hollywood right now is Blake Lively and Ryan Reynolds. They are just a favorite with spectators and admirers. Constantly entertaining occurrences have occurred due to their ongoing social media trolling of one another. But the two have remained close throughout thick and thin and support one another's numerous endeavors on the red carpet.
Reynolds went on to express his gratitude to the individuals in his life. He continued by saying, fairly movingly, that his family is the beginning and the conclusion of his list of thanks. Reynolds acknowledged his mother and three brothers during the speech as an expression of gratitude. He also spoke about his late father, who was a wonderful father to Reynolds, and his contributions.
During the address, Ryan Reynolds also displayed excitement as he announced the impending arrival of their fourth child. He frequently jokes about his relationships with four women, including his stunning wife, Blake Lively. In contrast, he was open and sincere in his statement as he discussed how his wonderful wife, Blake, and his three daughters have always been the center of his life.
They always gave Ryan the happiness and strength he needed to be a better husband and father, and Ryan appreciated that. He expressed gratitude for the family he and Blake Lively have established and expressed excitement about the possibility of soon welcoming a new member. Additionally, he discussed the opportunities that came his way and his arduous journey into Hollywood. Indeed, Ryan's success in Hollywood for such a long time and with such success came as a surprise.
Ryan And Lively Are Still Going Strong In their Relationships
Their relationship began when they began collaborating on the superhero film "Green Lantern." After being married in 2012, the two have been devoted to one another. Before being hitched to Blake Lively, Ryan was married to Scarlett Johnson. The three lovely girls Ryan and Lively have, along with a fourth child on the way, are a blessing.
Also Read: Sensational Appearance Of Kate Middleton At The Diplomatic Corps Reception At Buckingham!
James, Inez, and Betty are Ryan's three daughters. Ryan Reynolds has portrayed numerous Marvel and DC characters, with Deadpool enjoying the most notoriety. Reynolds received recognition in addition to the People's Choice Awards last month. His accomplishments were further enhanced when he received the American Cinematheque Award in Los Angeles. The Deadpool star had a very fatherly response to whether his children might enter the entertainment industry.
He claims that until his children are older, he won't allow them to follow in the renowned parents' footsteps. In Ryan's opinion, it's a little unfair to cast a young child in a Hollywood role before they are fully developed. Typically, the parents are the focus rather than the child. He continued by saying that he would not leave his children until they had their consciences. He will support them in doing whatever they want and be there to lift their spirits when they do.