Seth Rogen Makes Fun Of Kim K For Missing The THR's Women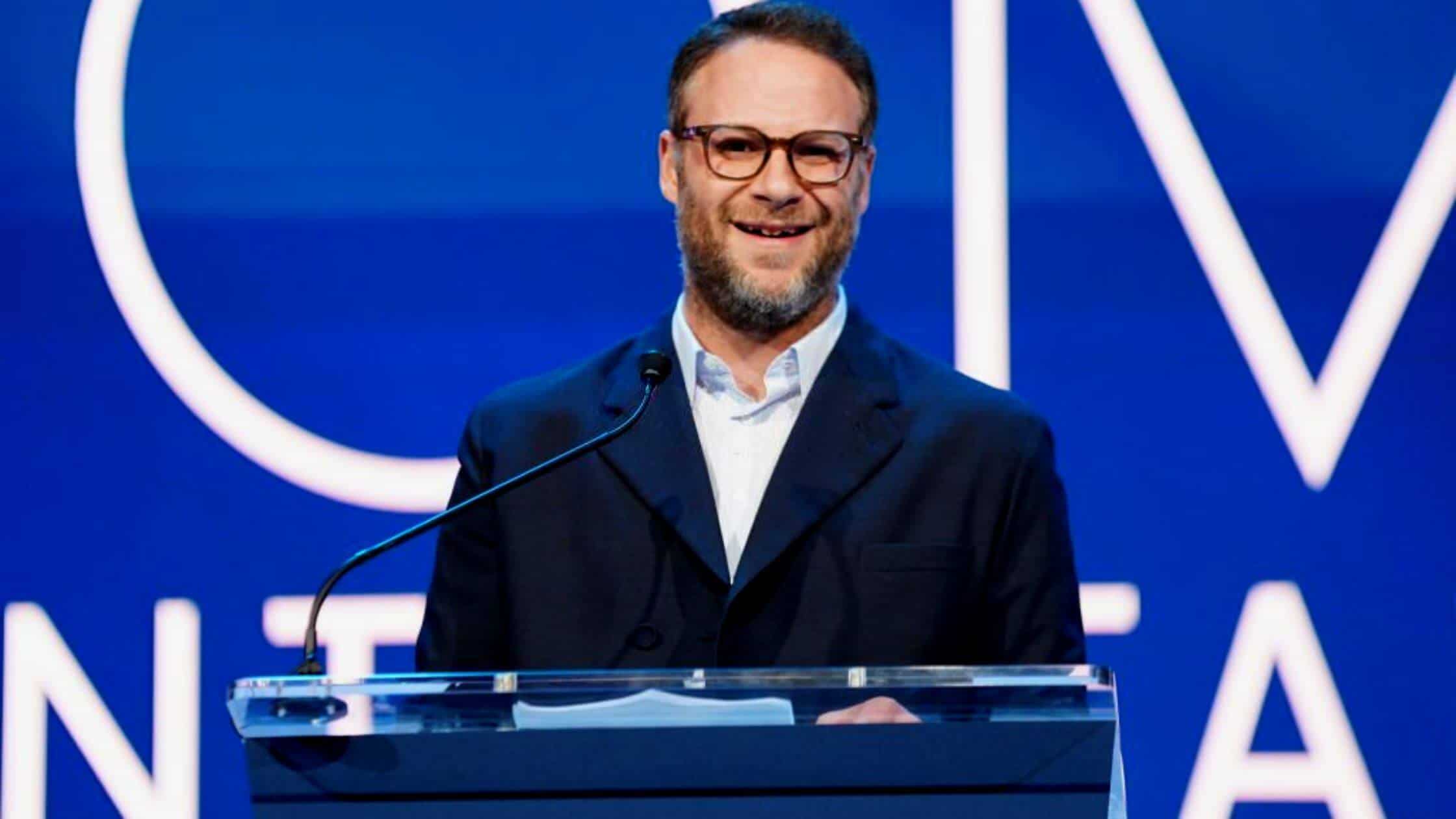 This week, the Kardashian sisters' absence from awards ceremonies is a recurring trend. While Kim was missing from a significant award presentation, Seth Rogan wasted no time making jokes about her.
A celebration honoring women in show business recently included Seth Rogan. The flamboyant fool poked fun at Kim Kardashian, who skipped the Hollywood Reporter's Women in Entertainment Breakfast with a few pun-filled digs.
The People's Choice Awards, which were held on Sunday night, also included nominations for the Kardashians. And Khloé Kardashian was tasked with selecting the honor on behalf of the whole Kardashian family. She may have arrived a little bit late to the People's Choice Awards to accept the trophy for her family, though.
The reason for the delay was discovered to be that she was preoccupied with making a few makeup touch-ups. So it makes logical that the Kardashians have a custom of arriving late or not showing up at all at award ceremonies. Kim Kardashian, the sister of Khloé Kardashian, is receiving criticism for skipping an awards show for similar reasons.
Roasting Kim Kardashian
According to reports, Kim was going to give Charlize Theron an award. She did not, however, appear anywhere in the presentation, giving the impression that she was invisible to the audience. She missed the ceremony for an unknown reason. Instead of Kim, Seth gave the award presentation and then made fun of her absence.
No one was present to commemorate Charlize Theron, which caused awkwardness, as Seth noticed. He instantly made fun of the Kardashian family with a pun before making a joke about having seen every episode of Keeping Up With The Kardashians. So he understood that Kim didn't have anything more essential to do and that it was strange for her to be so busy that she couldn't attend the award event.
Seth continued on stage by saying that he knew she was not doing anything more significant than this. Aside from that, he acknowledged that he had watched every episode of her show for 100,000 hours. All he inferred about Kim Kardashian was that she had never performed an act more significant than presenting the trophy to movie diva Charlize Theron.
Related: Kim Kardashian And Kanye West Have Settled Their Divorce
Why Was She Not There?
There is a good explanation for her absence. That being the case, why did Kim initially skip the awards? There was a disagreement in the schedule, a source claimed. Apart from this concert, Kim had other commitments.
Thus she was unable to postpone it. Ms. Chelsea Handler Another celebrity mentioned Kim Kardashian, the creator of "SKIMS," skipping the occasion. She jokingly remarked that Kim wasn't the target of the increased security at the occasion because she was not present at the award ceremony.
The comedian, Seth, opened by posing a hypothetical question to the audience, inviting them to share their strange feeling. The mother of four was invited and informed that she was expected to go, so if they weren't going to talk about it, they wouldn't have. It later came to light that Kim's team had been provided with the incorrect event date.
Furthermore, no additional updates were communicated to Kim's manager a few weeks ago. The problem was discovered on Monday. Unfortunately, Kim's itinerary was already wholly booked when she learned about the postponing.
There was a prior work commitment that prevented it from being changed at the last minute. Kim, however, later admitted that she was disappointed that she couldn't make it. The source further stated that Kim never cancels on purpose. She is also quite devoted to her previous professional responsibilities, as is shown on The Kardashians.