The Whale Movie Review: Everything You Need To Know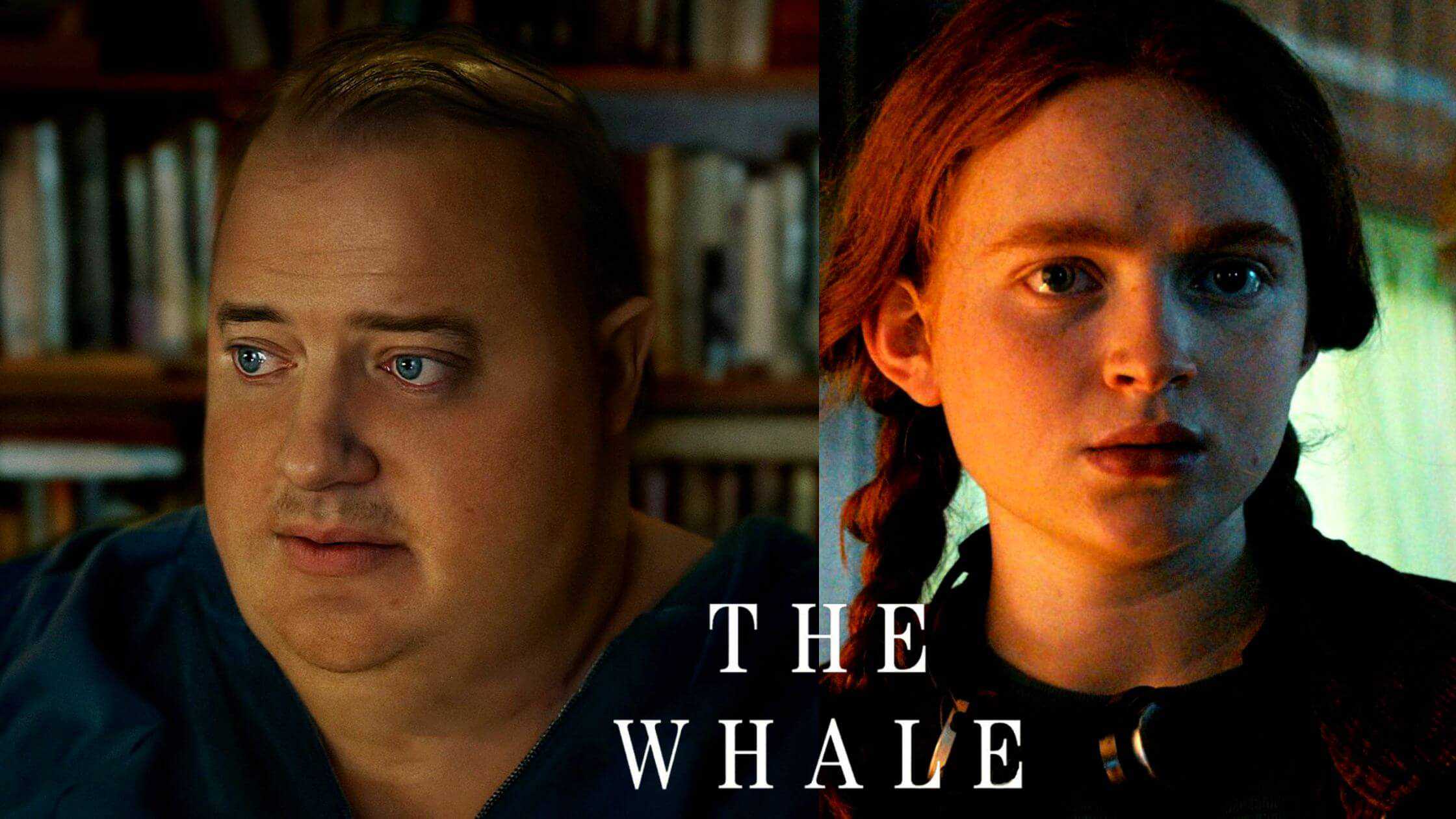 Brendan Fraser seems to have returned in a new way, although he was very much there. One must remember him from his 'The Mummy' days. Moreover, it is needless to say, he delivered such a great performance back then.
Most 90s kids loved him to the core, and it had to be. There was a time when one could best describe him as handsome, with a light complexion and blue eyes. However, his re-birth at 53 years, is almost unrecognizable. His fans may be a bit dismayed at first, but his acting skills seem to have improved manifold. Let's find out more about the movie.
Plot
The movie revolves around a person who is overweight and is seen hiding in Mormon County in Idaho. He seems to indulge in binge eating, which may eventually lead to his death. He is seen desperately trying to unite with his daughter, who has been away from him, for a long time.
However, when he happens to meet her, he is saddened to see a vicious and unkind kid. The story is about a man who tries to get over his addiction one last time. Moreover, the storyline also traces the track, where one can fall in love irrespective of age or body weight.
Story Line
The audience sees Charlie, a man who weighs around 600 pounds and stays alone in an Idaho apartment. For the unversed, the actor has not put on the weight for the role. However, he wears a digital fat suit, throughout the movie.
Additionally, prosthetic makeup is at play. It might seem that, he is as lumpy as his body, but the viewers soon realize that's not the case. He is a jovial personality, trapped in a fat body. The entire film shoot takes place in the apartment. So, that is what the audience mostly sees.
Now, Charlie teaches English to students online. Mostly, the food delivery guys drop in with food, and Liz, his nurse, comes to check on him. She seems to be the only confidante he has. Charlie has a tumultuous past, which has probably led him to his situation.
His lover Alan's untimely death and his spoiled relationship with his daughter Ellie, torment him all the time.
According to Liz, Charlie may not live long, due to his failing health. Charlie gives life his last shot, by trying to reconnect with Ellie. Samantha Morton plays Charlie's estranged wife with elan. Sadie Sink plays the evil teen daughter.
Also Read: Movie Review: "Richard Jewell"
Verdict
It goes without saying that Brendan Fraser gives a great performance in the movie. Every day, he put on the fat suit and took 4 hours to get ready. Moreover, he was in constant touch with obesity consultants. He also learned how to dance in the fat suit. 
Apart from the great makeup, Fraser's acting is commendable. The audience gets to see the funny side of some complicated relationships in the movie. Aronofsky's direction is good, to say the least. For the unversed, the movie was already released in Venice on September 4, 2022.
And it has already received accolades. Apart from that, the Venice audience also cheered for Fraser. So, it seems that it will be a great watch. 
Additionally, the movie had its fair share of criticism, due to Fraser's fat suit and the use of the word 'fat' in a degrading manner.  But Fraser seems happy about the whole reprisal.
| | |
| --- | --- |
| Movie Name | The Whale |
| Release Date | December 9, 2022, USA |
| Genre | Psychological Drama |
| Directed By | Darren Aronofsky |
| Written By | Samuel D. Hunter |
| Cast | Brendan Fraser, Ty Simpkins, Sadie Sink, Hong Chau |
Conclusion
The film is a must-watch, especially for Fraser fans. Moreover, it needs mention that the Venice audience had given the film standing praise. So, it is quite evident that it must be Fraser's most mature performance to date.