Toni Collette Divorces: The Reason Will Astound You!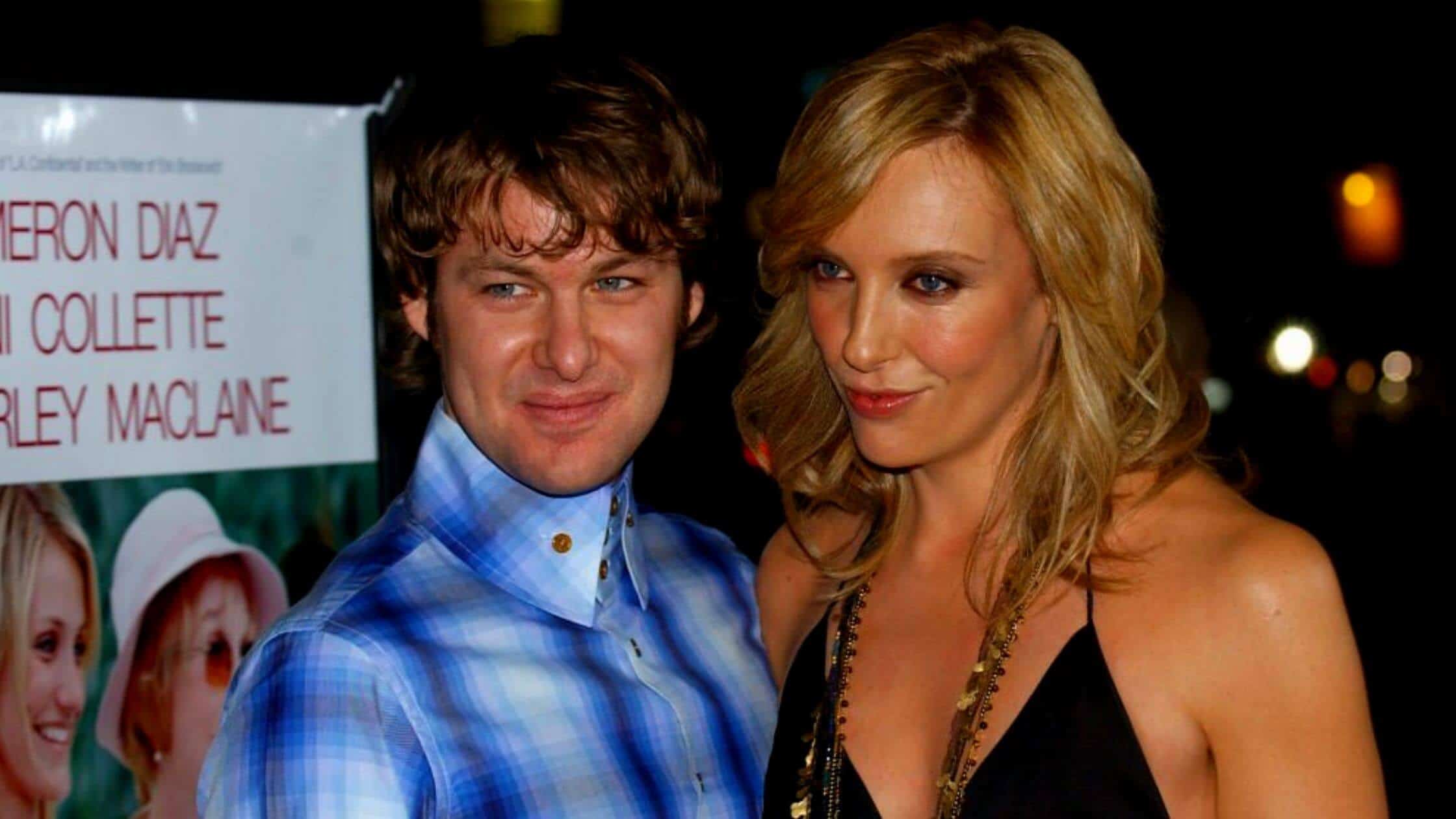 A 20-year marriage that has been falling apart has left Toni Collette, a legendary star in Hollywood, heartbroken. Australian actress Toni Collette just gave us a glimpse into the marital strife she went through on Wednesday, December 7.
According to the sources, she recently reactivated her Instagram account reportedly served as the venue for the revelation. In a lengthy statement, Toni revealed her decision to break off her relationship with Dave Galafassi. Dave Galafassi had been Toni's spouse for 20 years. Toni, now 50 years old, made some highly unsettling discoveries.
Her husband, a 44-year-old musician, reportedly appeared in pictures that went viral showing him sticking his tongue into the mouth of another woman. Her husband's ongoing relationship with chiropractor Shannon Egan was immediately made public by all these pictures that appeared online.
The Split Has Been Finalized
Toni's love interest was Dave Galafassi, and as we've already mentioned, the two of them were married for a considerable amount of time. When Muriel's Wedding star and Dave first met, they were both drummers in an indie rock band, and they remained together until this point.
On Wednesday, Dave was reportedly seen in a photo swimming at Manly in the early hours. Furthermore, he was not by himself. As the pictures began to surface again, it became clear that Dave was with someone else, apparently not Toni. It was none other than Shannon Egan, a well-known chiropractor, which caught everyone off guard.
Immediately after the photographs became viral on the internet, the online community went insane. Collette's contact list began to overflow with media contacts. A few even contacted the management to inquire about the photos and request additional information about the situation.
How a 20-year marriage can end this way, among many other questions, is one that has yet to be fully resolved. A joint statement from Toni and Dave revealed that the pair have separated. She announced the information on her recently reactivated Instagram account. It is noteworthy that Toni handled the situation with composure and avoided creating a scene.
The Kids Are At The Center Of Priorities For The Two
Toni had appeared in several notable motion pictures. Some people may be familiar with her from the film "Little Miss Sunshine," in which she played a mother who stood by her children no matter what.
The same holds for her in real life, as she made it abundantly evident that their children came first even though their marriage was ending. They will survive as a family, Collette stated in a follow-up to her post that announced the breakup.
They will take on a different shape, but their familial structure will remain intact. She still appreciates the love and supports her followers have given her in helping her get through this breakup, and she looks forward to changing into a new being.
Read: Kim Kardashian And Kanye West Have Settled Their Divorce
In 2003, Toni Collette and David Galafassi became husband and wife. Two of their children were born as a result of their marriage. In addition to her lovely son Arlo Robert, who is 11 years old, Collette is the mother of Sage Florence, a 14-year-old daughter.
Their 20-year marriage has included both of them. A horrible PDA episode involving Dave, however, is what led to the eventual divorce of this lovely 20-year relationship. David Galafassi was photographed, sources said. He was kissing a woman wearing a bikini in front of everyone.
Dave was prepared for a split based on the seconds that passed between the two. It would have been more logical to end the marriage because of cheating on your wife if that was the intention of his behavior, which appeared to be a desire to be discovered.