People's Reactions To The Netflix Series "Harry & Meghan"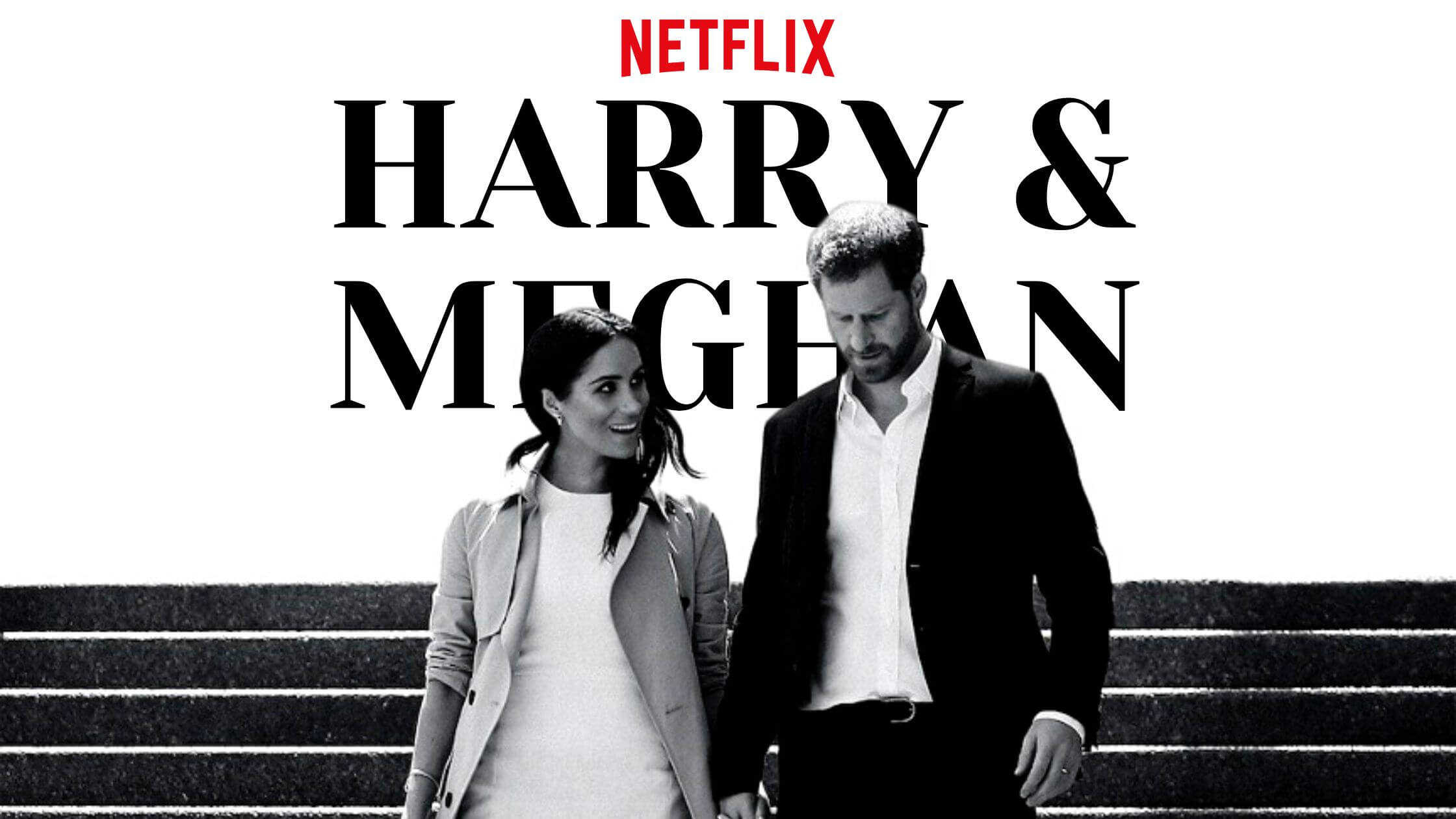 The British royals have managed to grab the headline again with a new Netflix series. But this time the topic of discussion is a not-so-royal Meghan Markle, the daughter-in-law of King Charles and Late Princess Diana and the wife of Prince Harry. After the docu-series directed by Liz Garbus was released on Netflix, there has been mixed criticism from the media.
Piers Morgan of the Sun was a little too harsh in his criticism when he said that both Harry and Meghan were "narcissists" who wanted to play the role of the greatest victims. He called them "incredibly rich, stupendously privileged" people who want a lot of attention to themselves. The docu-series tries to discuss the life inside British royalty and how it treats an 'outsider' who doesn't belong to any royal background.
About Series
The first three episodes of the show titled "Harry & Meghan" aired on Thursday. The episodes explore the different stages of their relationship starting from their earlier days, the first date, the unapologetic media frenzy, marrying into the royal family, trying to fit into a mold, comparing Meghan and Diana, the issues of race, the meeting with the queen, etc.
Harry makes obvious accusations against the royal family for their "unconscious bias" that made both Meghan's and Harry's life difficult through their years with the royal family.
Doria Ragland, Meghan's mother, also made an extensive public appearance on the show. She openly admitted her fear for Meghan's safety and how the last five years were really tough on the family. She also recalled her first time meeting Harry and said that he was a tall, well-behaved gentleman whom Meghan felt was the "one".
Ragland also recalls how during Meghan's childhood days people used to ask whether Ragland was her nanny because of the skin color of her daughter. It was she who told Meghan that most of the negative bias that the media had was because of her race.
Harry also talked about a "rite of passage" that most women who married into the royal family had to go through. He said that most people in his family believed it was very normal for these intrusions and why should it be any different for Meghan.
Harry said that he tried to convince them by saying that Meghan is different because of her racial background and this is something that has to be taken into consideration.
Meghan also spoke about their meeting with Prince William and Catherine as a little odd as the customs inside the royal family can be too confusing for a person like her coming from an American background where things aren't that formal at least inside the family.
She remembers an instance where Meghan hugged Catherine and she found out that there was a sort of formality that was present both inside and outside the royalty. She also talks about how the people and royalty of the UK look at Hollywood actress stereotypes.
How many relationships with an actress from America wouldn't last? This was the same callousness that was shown in Meghan's relationship with Harry. Her background also was another cause of concern for the royal family.
Henry Mance of Financial Times expressed his disappointment with the show as he says that it has nothing new to offer. There was nothing more than what was already known in the media and the public about the difficulties and trials faced by the couple under the royal family.
He also took a dig at how Harry and Meghan managed to make a point after a whole drama sequence like those typical Netflix shows.
Related: Meghan Markle Wore A Diamond Ring For Ripple Of Hope Award Gala 2022: Guess Whose It Is?
Jessie Thompson of The Independent was a bit more balanced in her review as she found the show both entertaining and frustrating at times. She found it rather surprising that the couple was trying to prove that they were so much in love.
Thompson also felt that it was rather odd that the couple was looking at extremely minute details of their relationship which was rather boring. At the same time, she appreciated the makers for talking about the issue of racism in the UK.
New episodes are set to release next Thursday when we will hopefully get to see some interesting revelations about the royal family and the power couple.
Shone Palmer
I've been writing about LGBTQ issues for more than a decade as a journalist and content writer. I write about things that you care about. LGBTQ+ issues and intersectional topics, such as harmful stories about gender, sexuality, and other identities on the margins of society, I also write about mental health, social justice, and other things. I identify as queer, I'm asexual, I have HIV, and I just became a parent.