The New Album SOS By SZA Is All Set To Release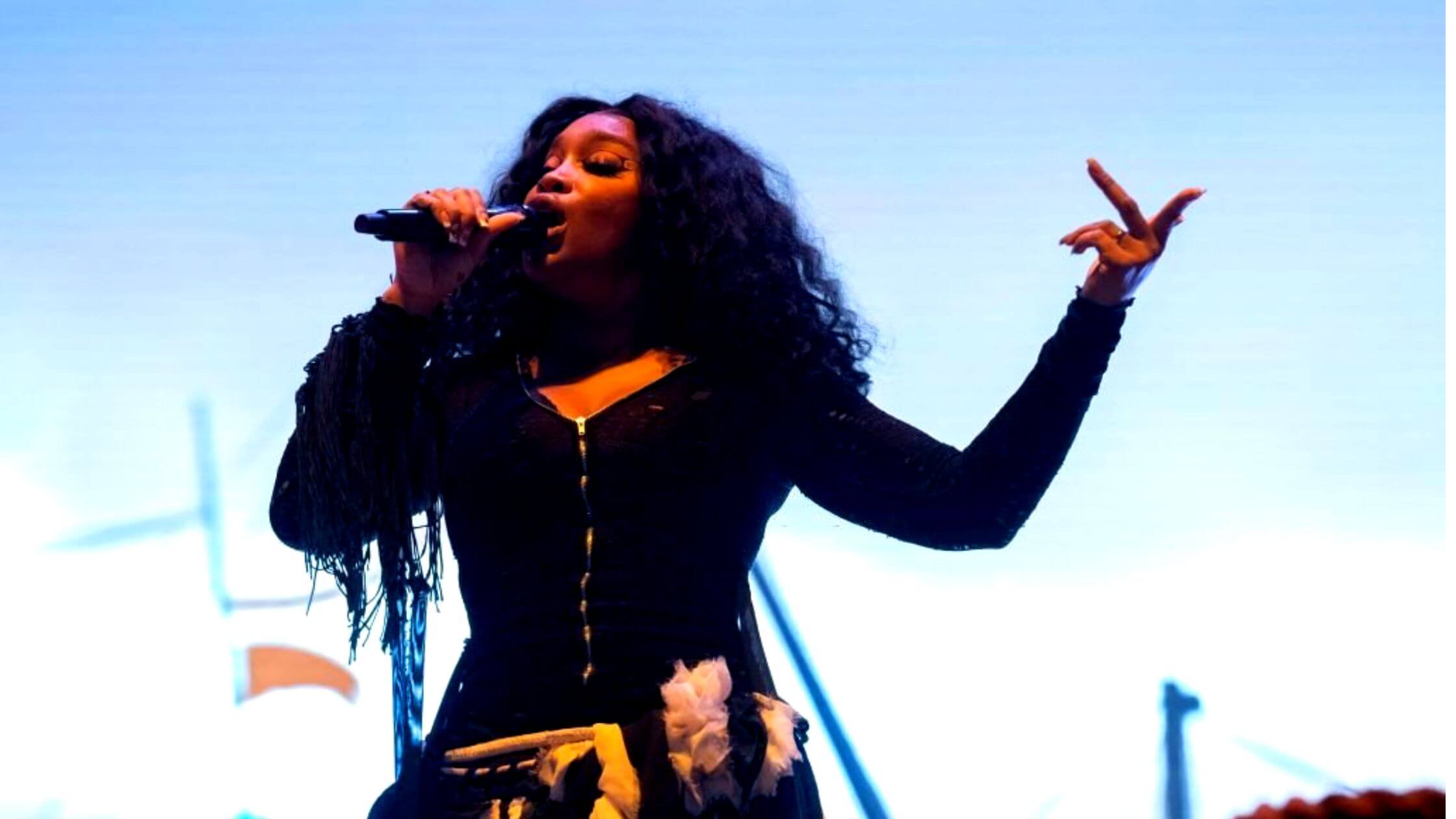 It is five years after the release of the album, Ctrl, SZA had announced the release of her next project which was bound to be released in December. It was her second album that was prepared to be released after Ctrl, the first one. Her first album received a huge response from the audience and all her fans were eagerly waiting for her second.
After the release of the teaser, SZA announced her next release. It was a long awaited follow up to her first album. In the new interview, the announcement of the new album SOS, was done. The album will be released this month. The stress is high as she said she has a deadline to release it this December itself.
SZA Announced The New Album SOS
Her fans correctly guessed the word SOS as she has given a clue in the teaser released and it had appeared in the Shirt video. It is reported to have said, she wanted to release the album this summer, but TDE and RCA asked for time on the project. But an accurate release date has not come out yet, but the album is all set to release by this month.
The very famous American singer said that she just hates the official rules and procedures, which come as a part of the release, and they seem unnecessary and cause delay. It is causing a lot of stress to her.
She also said that she had heard the word "Digital provider" a lot of times this week compared to last week. As she said she doesn't like it and it is so stressful and requires a lot of attention. It looks like a manipulative tactic to her. She talked mainly about her grandmother, and she regrets not spending time with her during her last days.
She was in a hurry to get into the show and at that time her grandmother had passed away. In her own words, she mentioned that I wish I had spent the last moments with her at home. Her grandmother was really ill when she went to perform with DJ Khalid, and she thinks that the decision was so dumb.
She continued the conversation saying that she wishes now to spend those last moments with her at home. She said it was a hard lesson for her. In her own words, "I performed a minute and 30 seconds on SNL, but I lost my grandmother for the rest of my life".
It has been five long years that SZA released her first album "Ctrl". It was her debut album and instantly made her a STAR. After that she had made collabs with Kendrick Lamar and Doja Cat, but she finally made her own the wait was finally over.
Related: Lana Del Rey Returns Back: New Album Announced
Here are the highlights of the most expected album,
Kill Bill
It's about the conflicted feeling that we have about our ex-girl/boyfriend. According to the creator, it's a no-good thing and still we can't quit.
Blind
The blind features around the feelings of break up and was the reference taken from a movie. The song is composed with the beauty of acoustic guitar.
Gone Girl
This is again a movie reference. Her fans doubt that she has some film plans in the near future. Ben Affleck thriller movie is mentioned here.
Ghost in the Machine
This actually creates a haunting feeling in the background of rock music.
Nobody gets Me
This one features an acoustic Ballard with the sweetness of the voice of the singer.
Shirt
It's a kind of hypnotic hip-hop type song.
I Hate U
It's a song that swings between the feelings of love and hate.