Selling France's Mediawan The Majority Of Brad Pitt's Shares In Plan B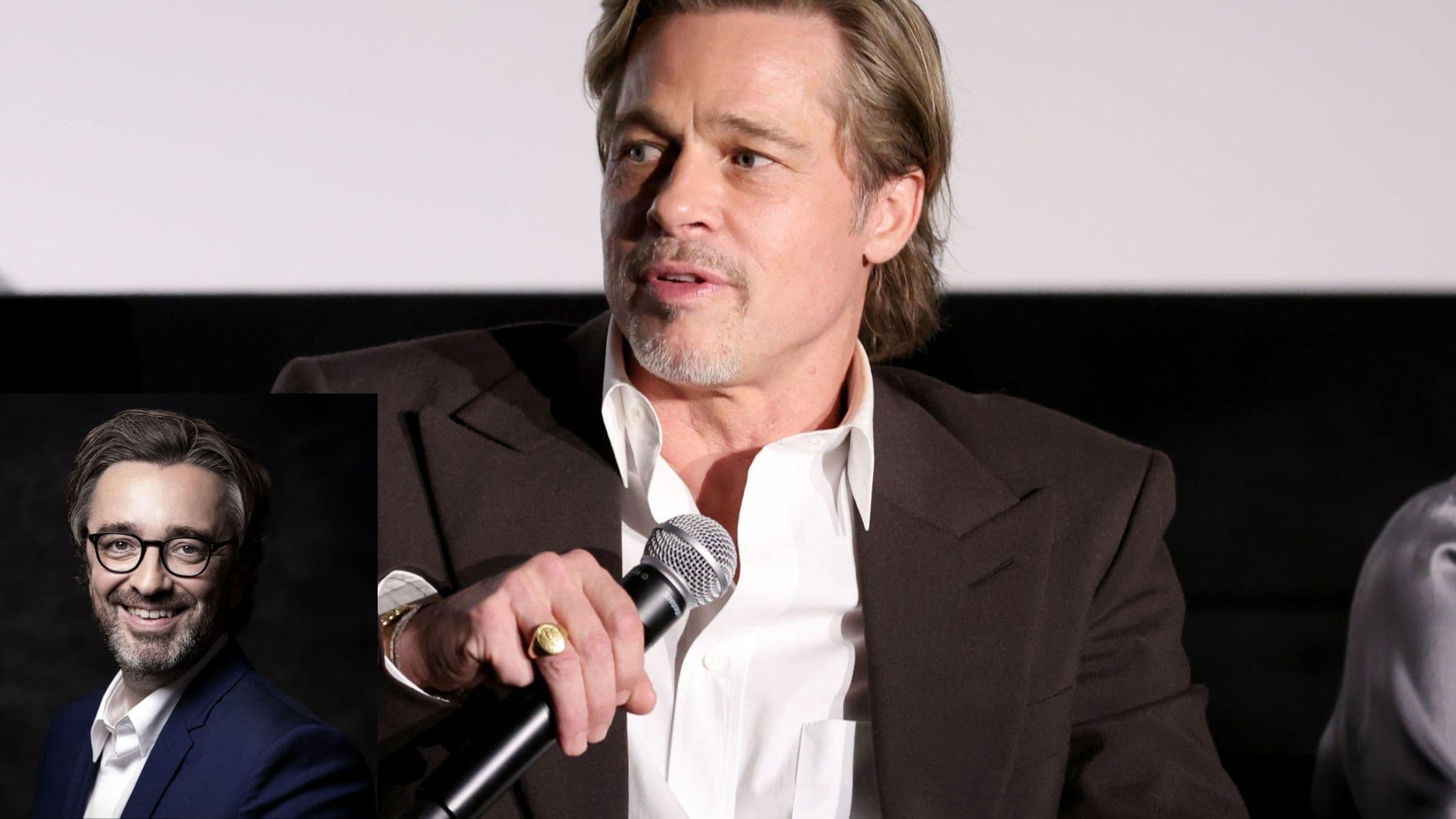 Paris-based Mediawan has published an official statement regarding its acquisition of Brad Pitt's Plan B Entertainment. The sources have already confirmed the takeover. Production companies like Plan B Entertainment, owned by Brad Pitt, have worked on movies like The Big Short. It has since consented to sell a sizeable interest to Mediawan SA. For those who don't know, Mediawan is a French media company renowned for producing massive successes.
Call My Agent is a popular television series produced by Mediawan and received high ratings and a lot of funding over time. The statement reportedly reveals nothing about the arrangement, claim the sources. For Mediawan to purchase a sizeable portion of Plan B, the parties have entered into a binding agreement.
The Mediawan is funding this relatively sizable transaction with shareholder investments as part of a capital expansion. The stockholders include well-known companies, including KKR, Atwater Capital, and Societe Generale SA.
The European And American Artistic Link
The only shareholders of the company will not be limited to Brad Pitt. Other people, including his Plan B colleagues Jeremy Kleiner and Dede Gardner, will also own Mediawan after the purchase. Plan B has been valued at over €300 million due to the agreement, highlighting the possibility for the French business.
The US will now be included in Mediawan's plans for growth outside of its primary European markets. Mediawan intends to use Plan B's relationships to build a larger pool of skilled creators. Additionally, it intends to assume control of the expensive initiatives for a worldwide audience.
The talked-about event Mediawan is run by Pierre-Antoine Capton, who also co-founded it. Capton claims the agreement is more of an artistic connection between America and Europe. Capton intends to create exclusive, high-quality material in the future. It was stated positively that the agreement would offer a worldwide platform enabling the best talent to contribute and flourish.
The Mediawan is renowned for being a top generator of material, with the majority of its output coming from Europe. For Pitt and Capton, the endorsement and the agreement will be profitable.
According to reports, a significant increase in investors willing to fund independent production businesses has reportedly been noted. Similarly, Mediawan is aiming to capitalize on the expanding demand for original programs. Additionally, Brad Pitt's Plan B is a good investment, making the deal even more appealing.
Plan B And Mediawan's History
Plan B is like Brad Pitt's child. Together with Jennifer Aniston, his then-wife, he created the media company Plan B in 2001. Plan B's success also included the participation of his manager, Brad Grey. The business has established itself as a producer of honorable-mention movies since it was founded! According to sources, a deal to produce TV episodes for Amazon.com Inc. is also on the horizon for Plan B.
Also Read: Emily Ratajkowski Spotted Wearing A Matching Tie-Dye Set For Her Latest NYC Stroll
They have expressed excitement for a wide range of possibilities in their current interactions with Mediawan. By working together, they can reach a wider audience that is becoming more international. A wide selection of movies and television shows across all platforms, genres, and media are now expected to be worked on by The PlanB and Mediawan.
Producing French television, Pierre-Antoine Capton established Mediawan in 2015 as a SPAC. Several European production companies, including Lagardère Studios, Makeover, and EuropaCorp's French TV branch, are owned by Mediawan. The telecom mogul Xavier Niel and the financier Matthieu Pigasse of Centerview Partners are other individuals who have claimed to be its founder.
Because of the fantastic entertainment, it has produced, Mediawan's businesses—which include content distribution, TV, and movie production—have attracted viewers. Additionally, Mediawan is thought to control most of the UK's Drama Republic thanks to a contract reached through its joint venture with Leonine Studios. The company can grow outside its primary European market thanks to its recent agreement with Plan B.
Shone Palmer
I've been writing about LGBTQ issues for more than a decade as a journalist and content writer. I write about things that you care about. LGBTQ+ issues and intersectional topics, such as harmful stories about gender, sexuality, and other identities on the margins of society, I also write about mental health, social justice, and other things. I identify as queer, I'm asexual, I have HIV, and I just became a parent.