Amy Robach's Ex-Husband Andrew Shue Is Receiving Unexpected Support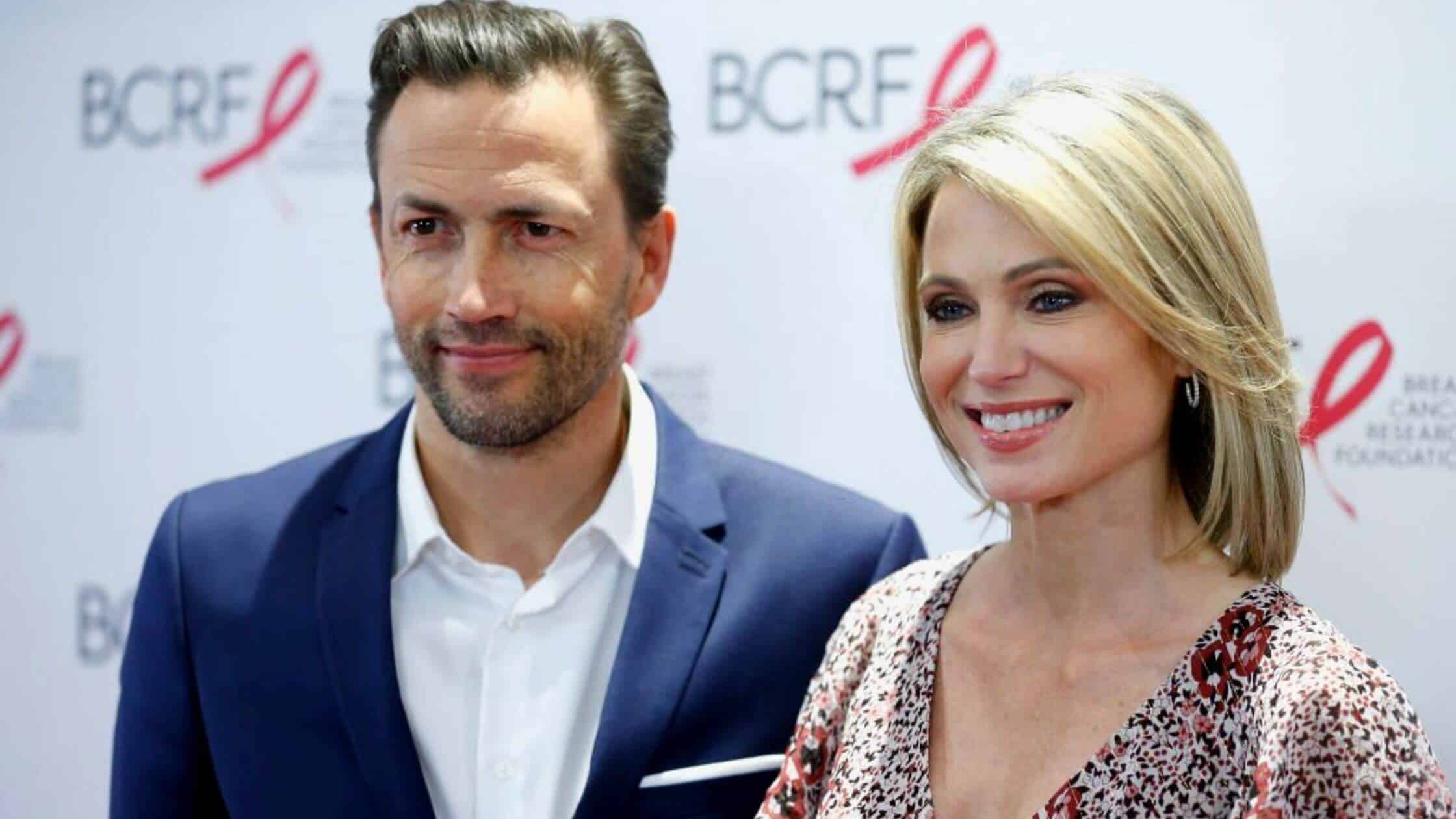 The splitting of our stars is the only thing that could be more tragic. Hollywood affairs are a thing that happens so frequently that we might lose track of them. Readers have always been enraged by cheating and extramarital relationships in Hollywood.
And one such example is Amy Robach, who was married to Andre Shue while having an affair with T.J. Holmes.
Twelve years have passed since Amy Robach, and Andrew Shue wed. Unluckily, the two had been estranged for the past twelve years, which is a very long time for marriage. The breakup resulted from the revelation that Amy, a GMA star, had an affair with T.J. Holmes, a fellow employee.
According to the updates, Andrew has not yet spoken out about the circumstance, which is distressing for him. As opposed to that, Amy was just observed leaving their shared house.
The actor also removed all images of Amy from his social media accounts when the affair was revealed. It implies that the two have officially ended their relationship and are looking forward to starting new chapters in their life.
Support For Shue Pours In
Holmes might still be in the area where Amy is shown interacting with Holmes in the context of their now-legitimate relationship while Amy is still analyzing what went wrong. However, the celebrity is getting support from his followers.
They have offered their support and well wishes in a heartfelt manner using innovative methods. They go above and beyond to demonstrate their concern for him and their belief that they shouldn't be discouraged by the entire ordeal. Recently, Andrew hasn't posted anything on social media.
According to reports, his final posting was in May 2021, which is a significant amount of time. However, his supporters have started leaving supportive remarks in the comments area. The messages might be anything from checking his health to ensuring that he gets enough sleep.
Let's take a look at how this high-profile scandal got started. You would undoubtedly recognize Amy and Holmes if you watched GMA3 for your daily news fix. They reportedly co-hosted the program, and according to a source, their initial connection was sparked by the program.
Later, it was established that they started dating around March. They must have been closed while preparing for the New York City Half Marathon. Numerous photos of the two were circulated online, and shouted "affair!"
In August, the two allegedly separated from their marriages. Amy and Holmes were recently seen making out in clubs close to ABC News in May, implying that their respective marriages did not require much time to heal.
>Related: In Light Of Relationship News: T.J. Holmes And Amy Robach Have Left "GMA 3"
How Have Things Turned Out For Amy?
Since 2012, Amy has worked for ABC News, and a year later, Holmes started working alongside her on the program. Since 2020, the two have appeared together as co-stars on GMA3.
However, Amy and T.J. were both removed from the air as soon as the scandalous affair became public. They made an excessive effort to keep their relationship a secret from everyone, particularly from those in the office, but they were discovered.
The choice was made based on how professionally the work was done. They may work on another show together, but that still needs to be determined. Additionally, Amy separated from her New York residence and moved out before getting married to Andrew Shue.
The mother of two, Amy, said in an interview that despite having an extramarital affair, she has been receiving around the same level of support as his ex-husband. She continued by saying she was appreciative of everything and thankful for the work she had been doing on her new program.
Both Amy and T.J. have been silent about their connection up to this point. Since their relationship is public knowledge, we are still awaiting formal confirmation of the two.
Shone Palmer
I've been writing about LGBTQ issues for more than a decade as a journalist and content writer. I write about things that you care about. LGBTQ+ issues and intersectional topics, such as harmful stories about gender, sexuality, and other identities on the margins of society, I also write about mental health, social justice, and other things. I identify as queer, I'm asexual, I have HIV, and I just became a parent.