Elon Musk Was Jeered Off Stage At A Dave Chappelle Performance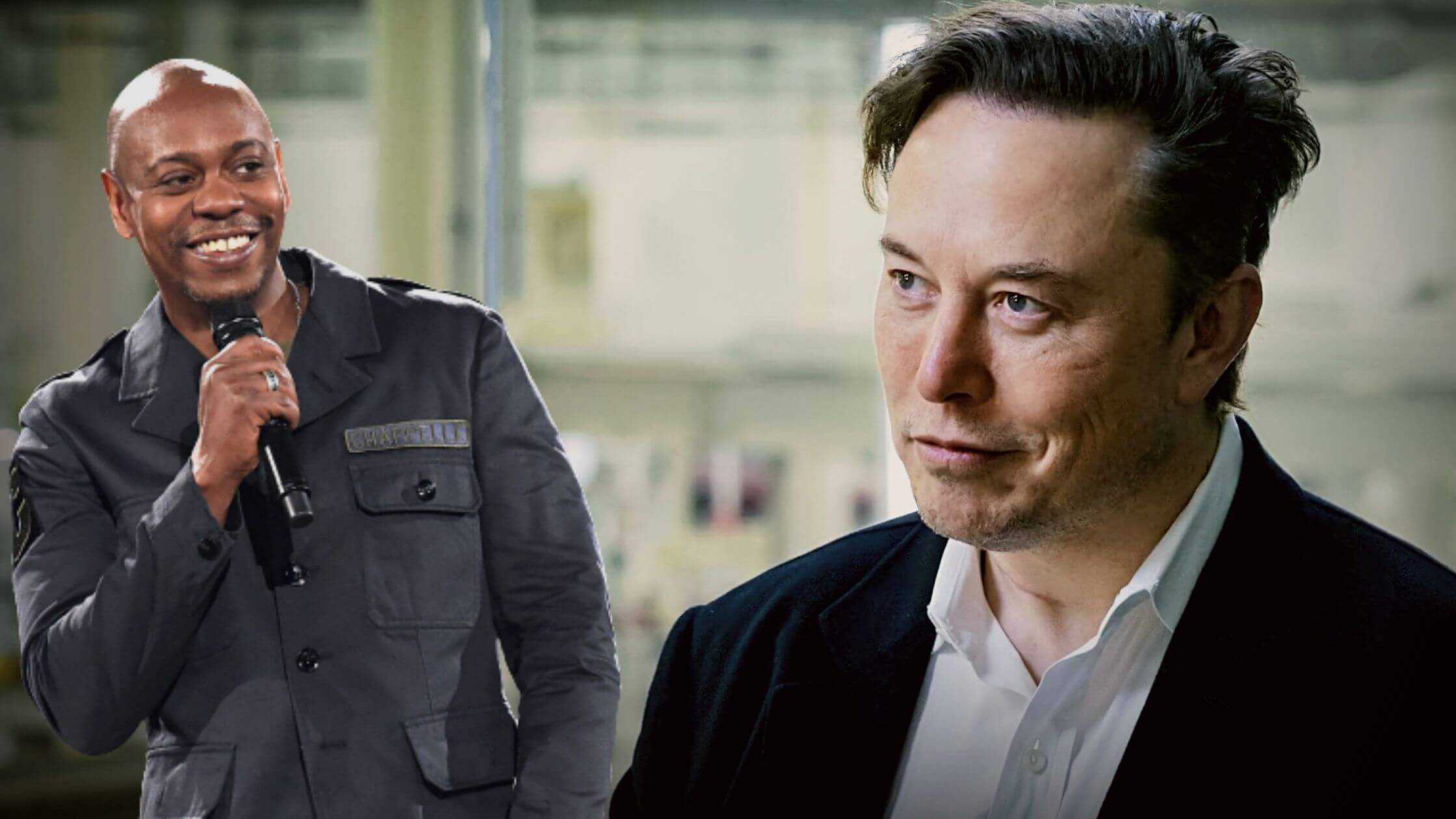 Elon Musk was in for a major embarrassment when he appeared on stage with Dave Chappelle on Sunday in San Francisco. He experienced a surprisingly cold reception from the audience while in the office of Twitter.
According to reports, several of its employees were reportedly just let go by the world's wealthiest individual. Additionally, Musk had invested a significant amount of the weekend in the cultural wars.
Additionally, he continued to make transphobic slurs and appeared to be mimicking QAnon stereotypes, which led to the outcome you may have predicted. Musk received a raucous boo from the Chase Center audience.
There are undoubtedly still some Elon Musk supporters in Silicon Valley. Given the raucous boos emanating from every part of the audience, it didn't feel like they were there for Dave Chappelle's performance.
Chappelle Jokes About Transgender
The crowd first applauded as Chappelle introduced the world's richest man, but soon the applause was overpowered by the crowds' booing.
Chappelle, who was hosting the program at the time, is the same person who faced criticism for making jokes about transgender people in October 2021. Therefore, it is expected that he would have cracked a few jokes about the uncomfortable circumstance on stage.
Elon Musk has recently been the subject of controversy. Thus, Chappelle wasted no time asserting that the people fired from Elon's company were the real thugs. The boos persisted as the joke received absolutely no response.
Chappelle also made fun of the fact that it appeared that some members of the audience were former workers for Twitter, which Elon Musk owns.
Elon And His Affinity Toward Controversial Statements
It is not a huge surprise how people are reacting to Musk. The Silicon Valley crowd was raised in a liberal area, which may have contributed to the booing and Elon's provocative remarks.
Speaking of Musk's controversies, he has devoted a significant portion of the last few days to promoting COVID-19 hoaxes. And he didn't stop there; he also referred to anti-transgender and anti-nonbinary stereotypes.
Most Twitter users were outraged when these tropes appeared not just in one or two messages but occasionally in several tweets. His attempt to outdo his Twitter controversies with a new statement came the morning following his public berating.
Elon seems to believe that either the awakened mind infection is eradicated or nothing else matters. This shows his apparent agreement with the right-wing thinking of the day. The independent-minded voters should back Republicans in the 2022 midterm elections, according to Musk's previous advice.
Additionally, he has portrayed himself as the target of Democratic attacks, which has led to support for the Republicans.
Along with his incendiary remarks, Elon's contentious order to encourage "free expression" on the app has also generated a lot of discussions.
His most recent actions, which included reactivating the accounts of Kanye West and former president Donald Trump, have prompted many concerns about his moral character. It appears that West's account has again been suspended due to his repeated anti-Semitic rants in November.
People Love To Hate Musk And Chappel
Following Musk's takeover of Twitter, numerous celebrities disagreed with him. In the spirit of "free speech," celebrities like Gigi Hadid, Whoopi Goldberg, Jim Carrey, and others speak out about the continued wrongs.
So, even before the incident occurred, Musk's appointment as CEO of the Twitter platform was met with widespread disgust.
Discover More: 'Camel Flu' Outbreak From World Cup In Qatar: Health Officials Warns
The Chappelle has also drawn the audience's ire, in addition to Musk. You'll query, "Why?" Considering that he has drawn criticism from the public since the release of his The Closer Netflix special in October 2021.
He made several transphobic remarks at the release, leading to a walkout by many streaming service employees. Because of his traditional ideas on gender identification, Chappelle has drawn harsh criticism from LGBTQ+ advocates.
Sources claim that he experienced the exact cancellation of an event in Minnesota during the summer.
Shone Palmer
I've been writing about LGBTQ issues for more than a decade as a journalist and content writer. I write about things that you care about. LGBTQ+ issues and intersectional topics, such as harmful stories about gender, sexuality, and other identities on the margins of society, I also write about mental health, social justice, and other things. I identify as queer, I'm asexual, I have HIV, and I just became a parent.