Shared Bed With Megan Thee Stallion & Her Ex-Bff Kelsey: Ben Simmons Reacting To The Rumor
So, Ben Simmons is in the headline due to a piece of news on social media today. For the unversed, Ben Simmons is an Australian basketball player, who plays for the team, Brooklyn Nets. He happens to be one of the most popular stars in the arena in recent times.
It is nothing new for ben Simmons to hit the headlines, due to women. He seems to have done that once again. He has given dating a shot several times as he may not have found the one for him, yet. For more exciting news, keep reading.
Tory Lanez And Megan Thee Stallion Trial
Although the star player has not confirmed anything, but it is believed that he has been in a relationship with rapper Megan Thee Stallion. The rapper has stated such a thing in public while attending the court trials in the Tory Lanez assault case.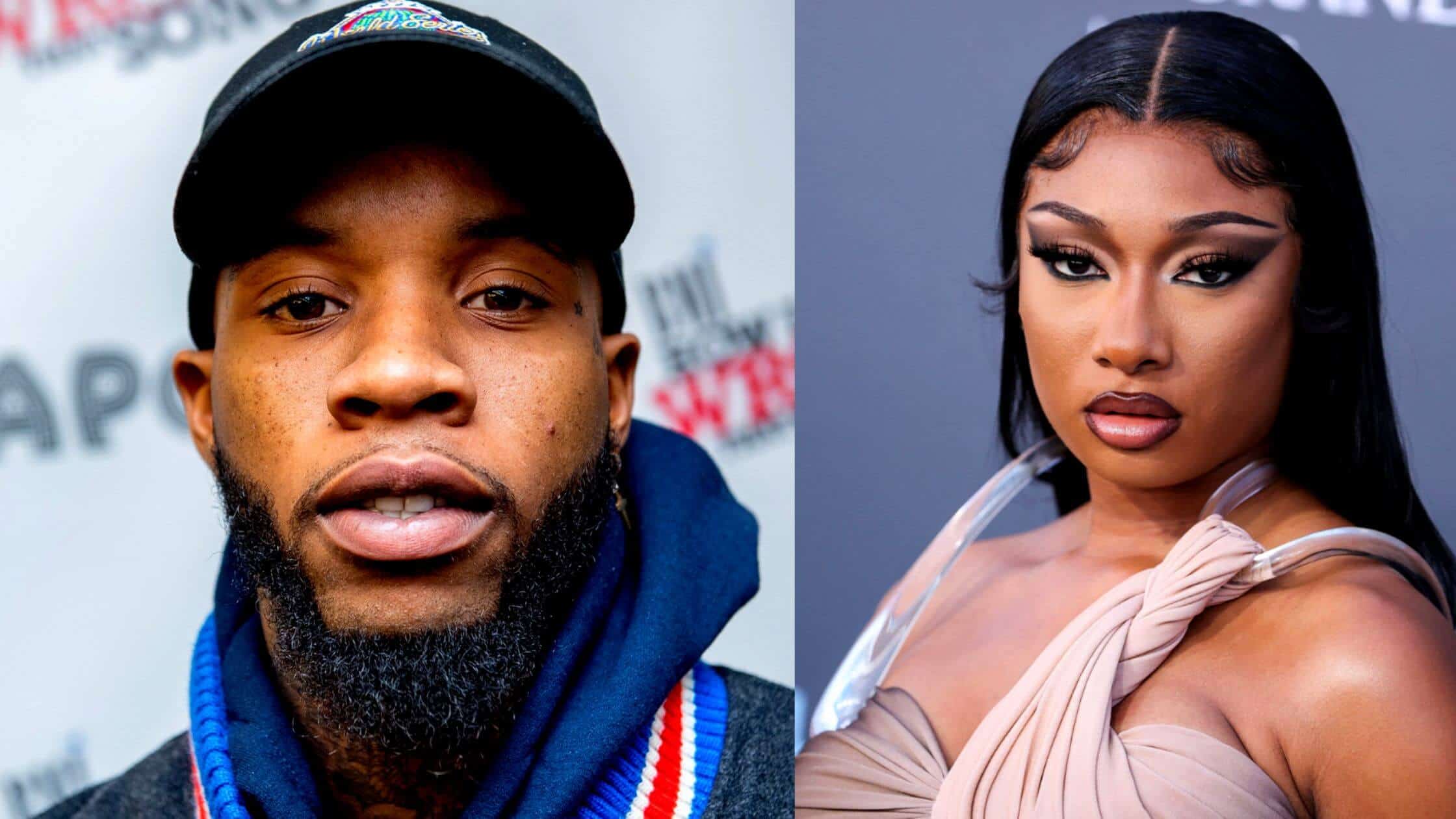 She tasted sweet fame after her collab with Beyonce on an album some time back. Probably, sometime in July 2020, the rapper Tory Lanez shot Megan in the foot due to some heated altercation.
And she happened to injure her foot and had nerve damage. Since the allegations came out in the open, the rapper Tory Lanez denied the allegations and also made music, in which the mention of the incident drew attention.
In a similar manner, Megan Thee Stallion also mentions the same incident in her songs. She also brought up the issue on her Instagram account, along with interviews on the same. Tory Lanez is one of the top rappers who is legally known as Daystar Peterson.
He faces a stringent punishment of nearly two decades in prison if he is proven guilty. Many charges have been brought forth, against him. They include the possession of handguns, and that too, an unregistered one. Moreover, Megan has accused him of unlawful usage of the same.
Read: Justin Theroux And Selena Gomez Are Spotted Together: Are Rumors True?
How Ben Simmons Came Into The Discussion?
As Lanez's defense counsel argued that, he might not be responsible for the entire fiasco, the name of Megan's friend Kelsey Nicole Harris came into the picture. The defense also told the court that the ex-best friends got into an argument inside a car, when they came to know that Lanez had dated both. And that it was Harris who shot Megan in the foot. However, Harris has denied such allegations, as well.
During all the trials and sessions in court, many facts about the lives of the stars have come out of the bag. And, Ben Simmons' name also made it. It is believed that the basketball star from Brooklyn Nets, also dated both women and had stood with them.
According to the stars, the rappers were with Kelsey in an SUV, and they were probably driving home, after a party at Kyle Jenner's place. However, the rapper, Tory Lanez quickly got into a discussion with the ex-best friend. He was probably asking her why she was supporting Megan's allegations, that he was trying to hit it with Kyle Jenner.
At that very moment, he also happened to reveal to the lady, that Megan had been having affairs with men whom she was dating at some point. He told Kelsey that when both were dating, Megan had managed to sneak into his life as well. He labeled Megan as a boyfriend snatcher of sorts. Moreover, he also revealed, that Megan did the same thing when Kelsey was in a relationship with Ben Simmons, the popular basketball star.
Ben Simmons happened to hear about this entire fiasco and denied the claims in his own funny manner on his Instagram account. However, things may not be looking good for the rapper, Tory Lanez. Megan Thee Stallion may be having enough evidence against him, to suggest that it was actually he, who shot her in the foot.