'Stop Being Such A P***Y': Tom Cruise Told To Emily Blunt During 'Panicky' Shoot
Tom Cruise and Emily Blunt have always been a bone of contention. The issue started in the year 2014 at the time when they were filming a sci-fi movie. During an interview, Tom Cruise bluntly asked Emily to stop herself from being such a pussy because she always donned an 85-pound costume.
Not only did this make Emily laugh, but it also calmed them down immediately. The production team wanted both of these co-stars to wear very heavy costumes.
Tom Cruise strongly felt that they would have edited and used computer graphic effects for the same. During a podcast by Jason, Emily Blunt recalled all of these incidents recently. This hilarious incident has always been very special to her.
Emily still remembers when it was becoming difficult for her to carry her Costume, and it was only because of Tom Cruise that it became possible to get through the situation comfortably. She acknowledged that without Tom Cruise, her survival On the sets of Edge of Tomorrow was completely impossible.
Remembering The Whole Incident
She also remembered the weight of the costumes, which was around 85 pounds approximately. It was difficult for her to handle this in the first instance. She started crying for the very first time when she wore the same.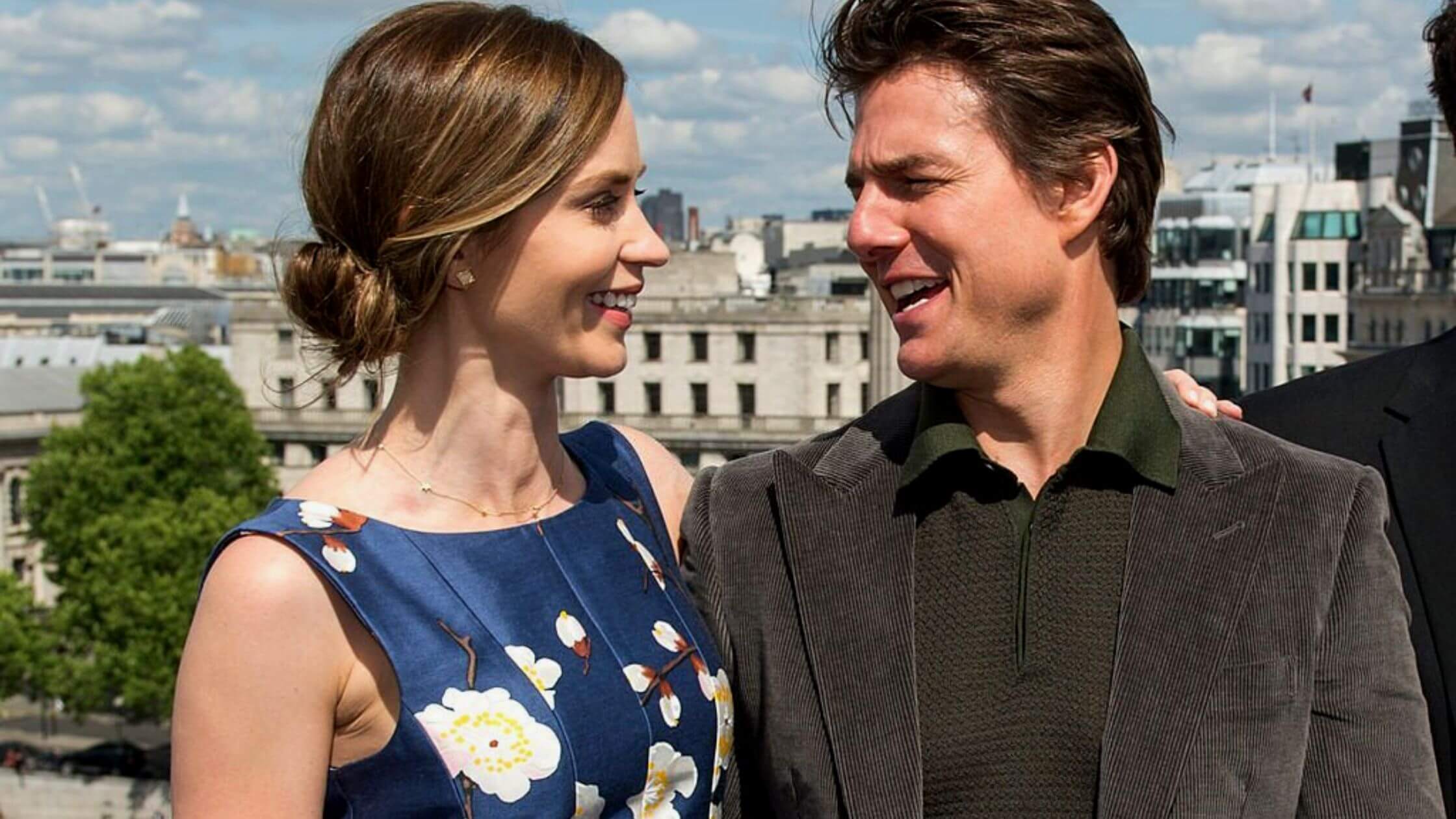 Even Tom was clueless about what to do next. When she tried in frustration, everybody, including Tom Cruise, gazed at her. Emily wanted to get done with this shoot as soon as possible.
But somehow, the shoot was also extended beyond the scheduled time, and they had to wear that heavy Costume. This not only caused them discomfort but also irritation at the same time. Emily remembers that she was panicking to a great extent.
Somehow wanted to run away from the shoot because that Costume was completely intolerable for her. It was at this moment when Tom Cruise asked her to stop herself from being a pussy..
Her Reaction
The moment she heard the comment from Tom Cruise, she started laughing. She did not even bother about what mattered most a moment ago. She forgot her Costume for a second and began laughing.
They both laughed at this comment for a long period, and after some time they even completed the full shot. But the damage of this shot was huge. Emily ended up injuring her ribs and collarbone.
The weight of the Costume was enough to result in causing bruises and marks across the body. But the situation was tackled comically due to the mimicry of Tom Cruise. This was the most memorable part of the movie, which she will remember for a lifetime.
Checkout More: Cameron Diaz Called Mariah Carey's Music 'Torture'
Results
All the efforts that have been put into the movie ultimately bore fruit. This movie was a massive box office hit, and the second sequel was announced and released in 2016. According to a recent statement that she made on the SiriusXM show, Emily Blunt is excited to make an appearance in the next upcoming sequel.
She expressed her willingness to be part of the capacity of lead actress in the upcoming sequel because, despite all the hardships, it was one of the most amazing experiences of her life.
Conclusion
It can be ultimately concluded that both of the superstars had put their best efforts into the movie. It is evident by the experiences that they remember over the period of time despite so many years of the completion of the shooting. It is definitely one of the most challenging aspects in the life of an actor which he tries to execute with a lot of perfection.
Shone Palmer
I've been writing about LGBTQ issues for more than a decade as a journalist and content writer. I write about things that you care about. LGBTQ+ issues and intersectional topics, such as harmful stories about gender, sexuality, and other identities on the margins of society, I also write about mental health, social justice, and other things. I identify as queer, I'm asexual, I have HIV, and I just became a parent.