Warner Bros. Action-Comedy 'Killer Vacation': Starring John Cena And Jason Momoa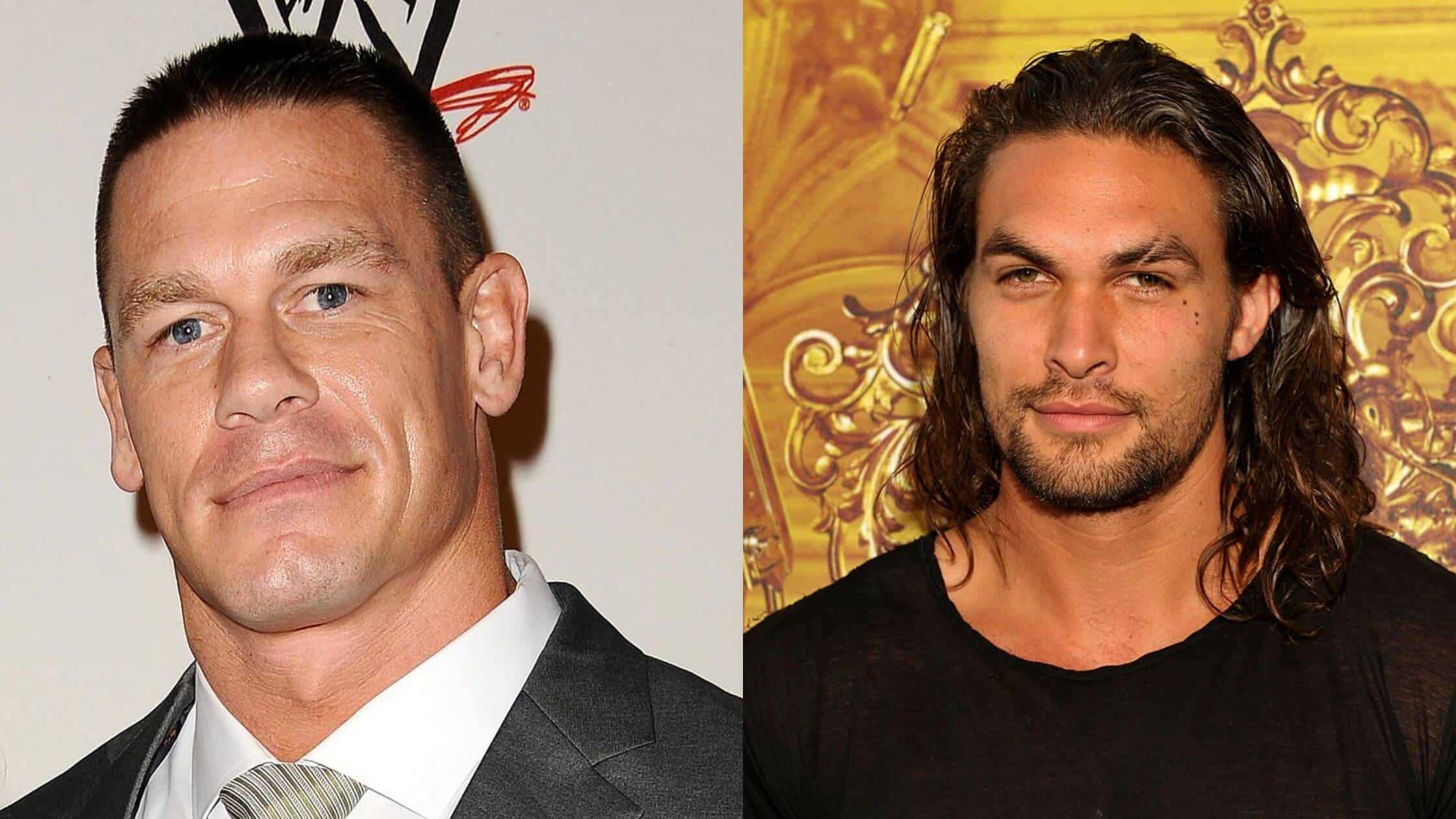 If you've lately watched "Slumberland," you've probably noticed Jason Momoa's fantastic performance in every part that he's been given. But what might add more enjoyment to Jason's on-screen persona? A dash of John Cena action? Warner Bros. is indeed thinking along these lines and has made this assurance to us a movie that capitalizes on the excitement of having both Momoa and Cena on our screens.
The two's tremendous masculinity will serve as a source of adrenaline. They have agreed to star in the action comedy Killer Vacation, according to recent developments!
This immediately piques our interest in the other characters, the plot, the scenarios, and other things. Warner Bros. has kept such specifics to itself, though. Everything happened at the proper time!
The muscle-bound heroes wanted to continue their on-screen connection in another film. The two had already met when the Fast and Furious franchise's intended finales were being filmed. This year will provide full-throttled, action-packed films that will showcase the charm of these two wrestlers, who are also actors.
What Is The Possible Plotline?
Numerous rumors have been circulated about the potential narrative, according to sources. People with knowledge of the initiative described it as a fun, thrilling adventure. If our readers cannot wait for an actual trailer, films like "True Lies" may give them a sense of the type of plot they can expect. The minds and hands behind the script for "Killer" are Mark and Brian Gunn.
According to news reports, the movie will be produced by John Rickard and Peter Safran. Before Safran and James Gunn took control of DC, the film's studio had already been established.
In the 2021 film "The Suicide Squad," Cena played the lead role in the spinoff "Peacemaker" on HBO Max. Strong reviews for the January premiere of the Suicide Squad spinoff series solidified John Cena's status as an actor.
Fans of the WWF remember John Cena's tremendous entrance with the iconic "John Cena Tune." John Cena must be more than that. He can now act, and he does so well. According to John Cena, it was a life-changing experience to work on the Peacemaker project. And now, with "Killer Vacation," he is expected to conquer our screens once more.
The rest of the audience and Cena's supporters adored his song, "Peacemaker." Given the positive feedback, James Gunn undoubtedly chose to show more of John Cena on our televisions.
>Related: Black Panther: Tenoch Huerta Believes Namor Would Beat Aquaman In A Fight, Loves Jason Momoa Comparisons
Momoa Is Making A Comeback On Screens
However, because we have seen Jason Momoa play various characters, we are already aware of his crazy charisma. In Game of Thrones, he portrayed a renegade monarch. Then, in Marvel DC's Aquaman, he was revealed to be a demi deity.
It is important to note that Jason Momoa was a fantastic fit for the role and brought out the best in the characters, despite the movie's failure to make a sizable profit following the drama involving Amber Heard and her husband, Johny Depp. Jason is quite deliberate when selecting his movie. Momoa has portrayed Aquaman on-screen, and in its upcoming sequel in 2023, he is anticipated to return.
Additionally, he had a few television shows and films. People who have seen Peacemaker, which stars John Cena as the lead, would have also seen Momoa's cameo at the movie's end. But that isn't the case.
With Killer Vacation in development, the two actors who have never appeared on the same screen together will have more time to interact on-screen and present the viewer with an action- and comedy-packed tale.
The announcement, which has already sent the internet into a frenzy, will be shared by WME rep Jason Momoa and WWE wrestler John Cena. Given that the two have the most engaging on-screen chemistry, our expectations have increased.