Travis Scott And Jordan Brand: Launching A New Clothing Collection Together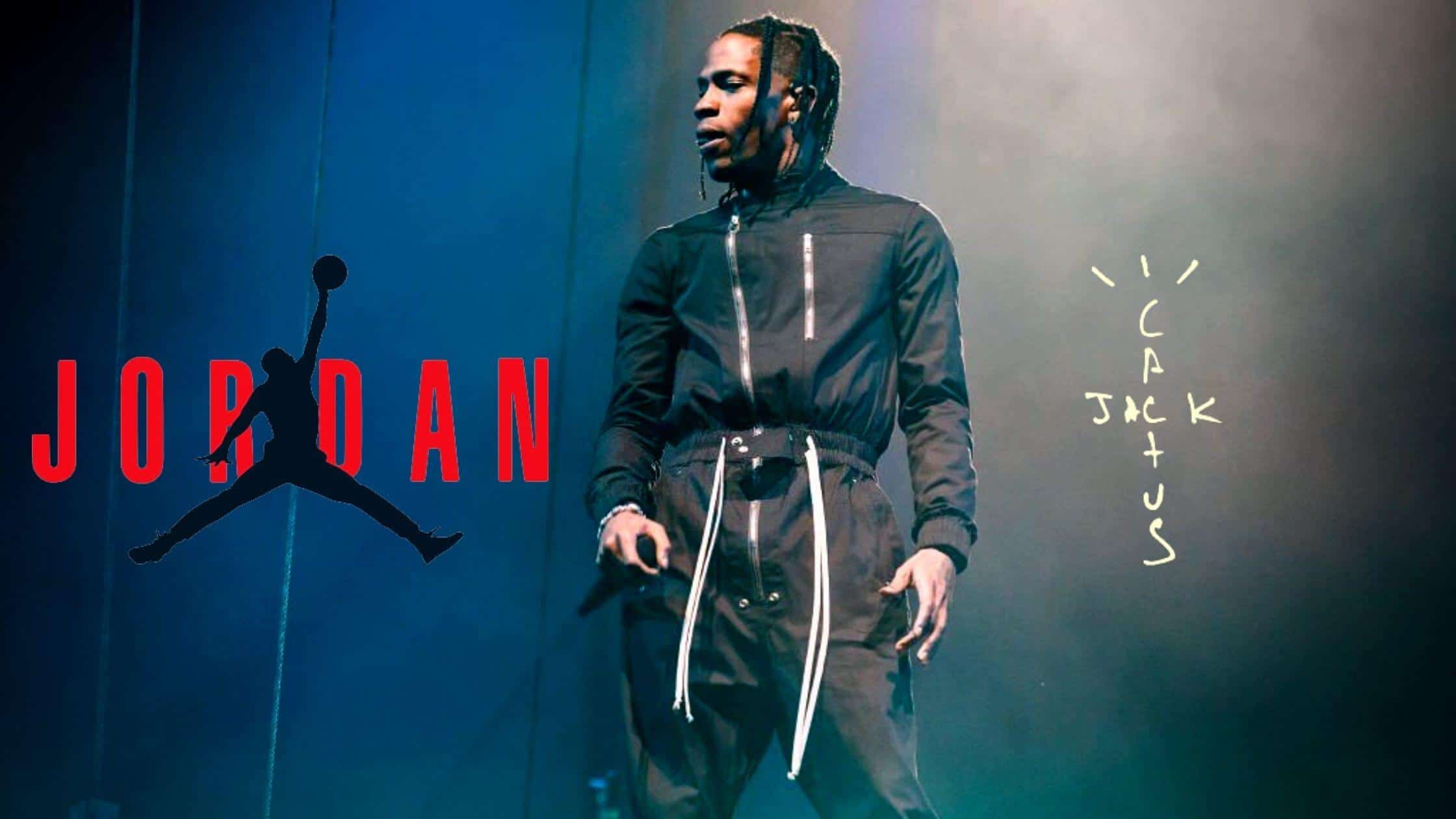 In the past several years, Travis Scott has been creating a lot of buzz in the music industry. By appearing on "Open Arms," which is off SZA's recently released album SOS, he was spotted causing a sensation in the media and online.
Travis appeared on a large number of tracks on Metro Boomin's Heroes and Villains in addition to that. On the other hand, enthusiasm for Tavis's involvement in a novel project has grown over the past few months.
With the Air Jordan 1 Low collaboration, Travis has been working hard on the finishing pieces. Not only that, but the Cactus Jack rapper will once again collaborate with Jordan Brand on an additional garment line. Right now, Travis has a lot to deal with.
The New Khaki Collections By Travis
Rapper Travis Scott and Jordan Brand have a partnership with fans interested in learning more about the new dimensions of artists' professional homes.
The collaboration will make the new Air Jordan 6 British Khaki available. Due to the global nature of the debut and the fact that it will occur on April 30, Scott's birthday, the partnership is even more significant.
In fashion, Scott's apparel business Cactus Jack is already succeeding. Additionally, Cactus Jack will release a complementary collection called "Cactus Crossover," inspired by motocross. You can visit the official website to see if these clothes are offered there.
Numerous unique things are available in the "Cactus Crossover" collection. There are 35 goods available, ranging from rugby-style shirts to colorful hoodies.
Are hoodies not your thing? You can also select from t-shirts, work jackets, and other short styles, so there's no need to worry. You can also choose from safari hats, among other possibilities, to enhance your outfit.
Discover More: Sam Smith Was Criticized For His Jingle Ball Attire
Since the collection also includes rare collectibles, hikers and campers are particularly drawn to it. This includes all the equipment that an adventurer could need, including a unique charging bank, a rucksack, packing tape, and more.
Hamilton And Travis Coming Together
Scott's brand-new Air Jordan "British Khaki" matches the "Black Phantom" line wonderfully. Travis's 2019 Jordan Brand partnership serves as a reprise of this project.
NBA player Richard "Rip" Hamilton and Scott collaborated on this record. Hamilton has been a loyal member of the Jordan Brand clan. Additionally, HE has experience in the formal campaign of capture.
Hamilton has stated his intense excitement to work with Travis in response to inquiries about the project. Tavis's thinking is incredibly inventive; something Hamilton has acknowledged in his remarks. Hamilton and Travis's teamwork will be even more exciting for both the fans and the Jordan Company employees.
The selection at Jordan's is constantly being updated. When it comes to wearing accessories, whether shoes or clothing, Jordan has become a household name and a popular option among consumers.
All-black suedes are among La Flame's most intimidating products, and fans have eagerly anticipated them. This encompasses the entire upper in conjunction with its clad, darker sole element. Unique designs were produced through the partnership with the Jumpman.
For instance, look at the clean white Beetle and Wing accents attached to the silhouette's heel counter. Then there is the rarely mentioned red embroidery, which also acts as Cactus Jack's clothing designs' distinguishing feature.
The planned partnership between Jordan and Travis' clothing line is undoubtedly distinctive in its style and has already pushed the market toward high demand. In addition to being spectacular, the designs are appealing.
Given how carefully the fashion scientists choose the designs, suggesting that the clothing is creative would be an understatement. If you want your favorite hoodies, act quickly because they will soon be available.