Jim Belushi Pushed Chris Farley To Quit Drug Use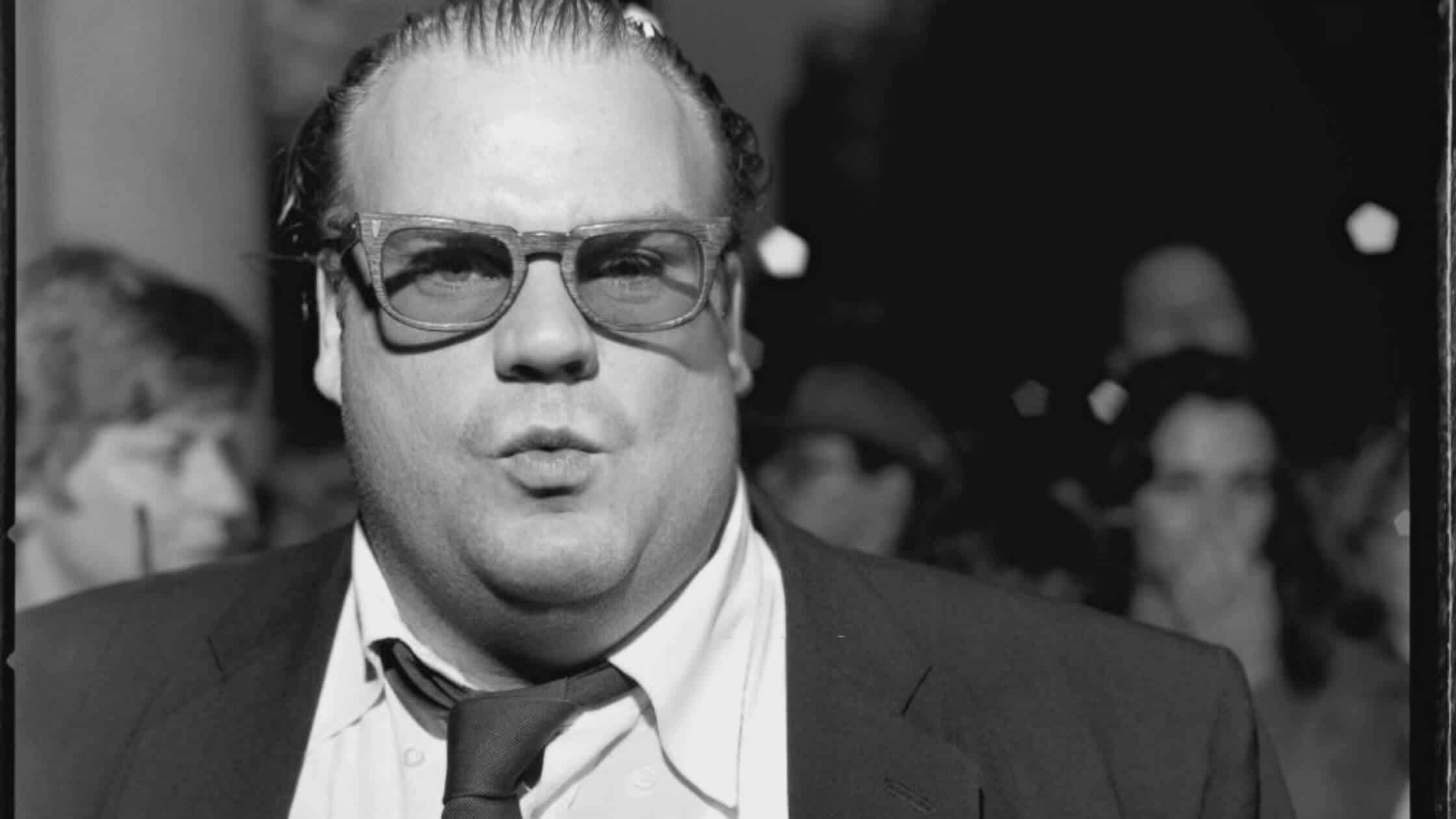 Many people's hearts were broken when Chris Farley, a young man, passed away. There were many opportunities to learn about life and the wider world in 1997 when I was just 33.
Unfortunately, drug addiction robbed us of it all. The actor Jim Belushi, who viewed Chris more as a brother, has spoken eloquently about the last few days with Chris and his addiction. Jim acknowledged that he tried everything he could to prevent Chris from doing drugs.
A two-part memorial episode revealed a lot on David Spade and Dana Carvey's podcast. During his appearance as a guest on the podcast, Jim Belushi talked openly about his interactions with Chris, the star of Saturday Night Live.
Unsuccessful Attempt By Jim
Jim's brother also died of a drug overdose for a different reason. When it came to Chris, Jim was worried about the same thing. To stop Chris Farley from consuming the pills, he had also gotten in touch with him.
However, Chris could not successfully kick his addiction, as it turned out. After that, the story broke, sending media coverage and the entire sector into a tailspin.
In the podcast, Jim, currently 68 years old, admitted he had a soft place for the late comedian. Furthermore, he believed Chris still had a lot to contribute. If not for the drugs, he would have delighted to live his life to the fullest.
Jim mentioned how much he adored Farley. Because of Chris' intense love and desire for Jim's brother John, Jim claimed that he felt a particular bond with him.
Knowing Chris Farley: Before The Drugs
The beloved comedy actor wowed audiences at Second City, Saturday Night Live, and the film business. In 1997, at 33, he tragically died from drug-related causes, which was complicated to cope with.
Farley worked on several big film projects throughout his career. Sources assert that he was unable to carry out his plans, nevertheless. This includes his fantastic opportunity to play The Cable Guy in a happier adaptation.
In the "cursed" movie adaptation of a book, Chris was set to play Ignatius J. Reilly. According to sources, the novel is titled "A Confederacy of Dunces."
Chris gained notoriety for playing the talking ogre in the Shrek film with the same name. Chris Farley being taken away from us at such a young age is terrible.
Overcoming The Death Of John
In addition, he had a lot of initiatives underway when he passed away. Many individuals are concerned about the potential future of his profession if tragedy had not struck. In the podcast, Jim Belushi recounts how he works tirelessly to prevent Chris from doing narcotics.
Jim was especially concerned for Chris because of what happened to his brother John after he became a drug addict. Jim was concerned about the fact that Farley was, at the time, far more afraid of experiencing the same outcome as John.
Jim acknowledged that he had temporarily experimented with narcotics while warning Farley to avoid doing so. This occurred following his brother's passing. He claims in the podcast that he even shared the incident with Farley as a lesson in caution.
Chris, though, was not aided by it. Jim acknowledged that the obsession was uncontainable despite his best efforts to curb Chris's drug use.
It appears that Chris's obsessional tendencies were not caused by drugs but rather by John's passing. Jim has admitted that his brother John was discovered deceased at the Chateau Marmont in Los Angeles.
The team's postmortem examination revealed a fatal dosage of cocaine and heroin in his body. Farley, unfortunately, overdosed on drugs and passed away at age 33. Chris was most known for appearing as a cast member on five seasons of Saturday Night Live.
Shone Palmer
I've been writing about LGBTQ issues for more than a decade as a journalist and content writer. I write about things that you care about. LGBTQ+ issues and intersectional topics, such as harmful stories about gender, sexuality, and other identities on the margins of society, I also write about mental health, social justice, and other things. I identify as queer, I'm asexual, I have HIV, and I just became a parent.