Puerto Rican Salsa Singer 'Lalo' Rodríguez Passed Away At 64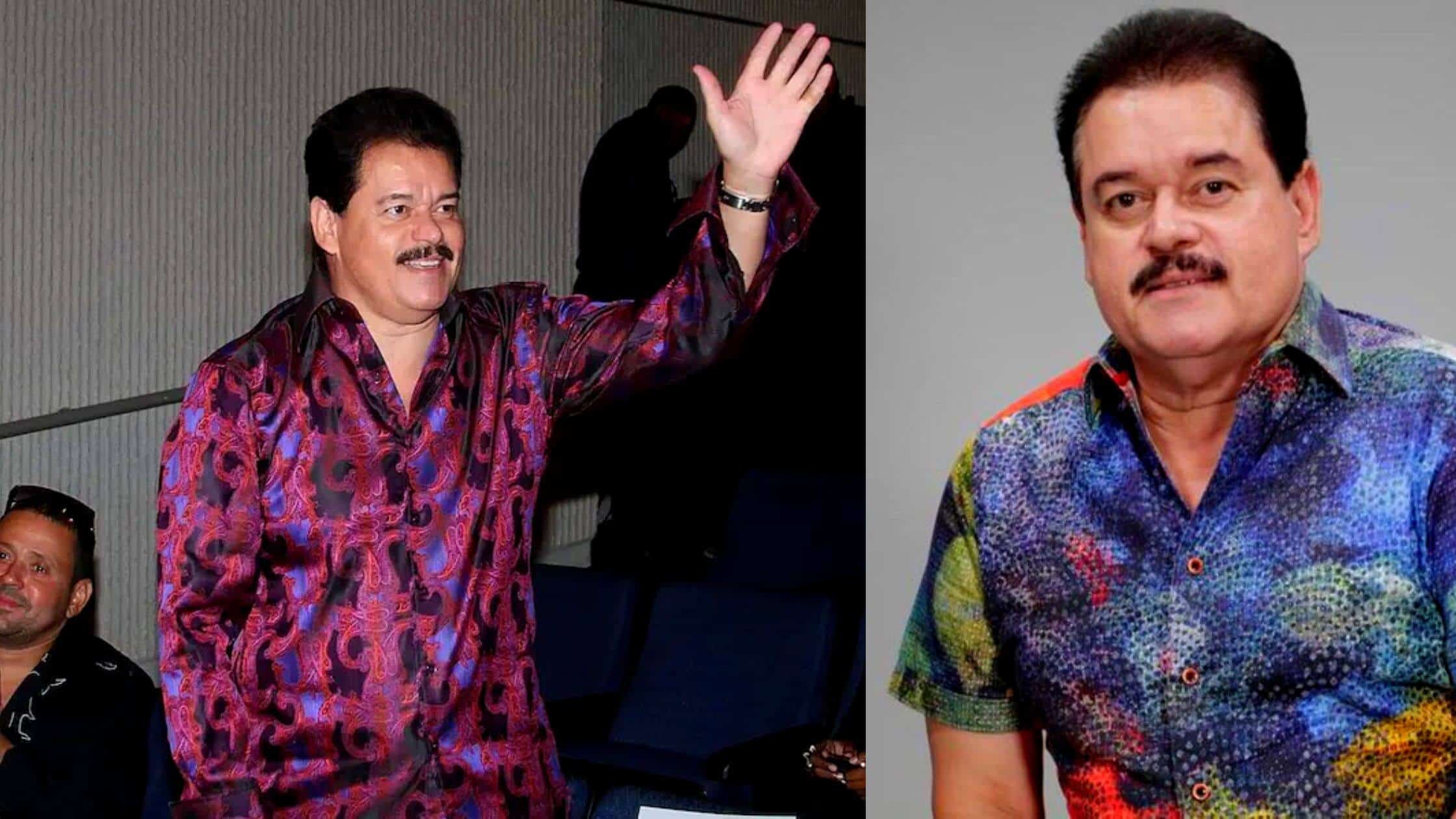 Lalo Rodriguez, a singer, and guitarist from Puerto Rico was very popular with "Cha-Cha" fans. It is terrible that the musician is no longer with us since officials discovered his body in his hometown.
He was a careful dancer who captivated everyone in his path. He was well known for his salsa megahit "Ven devórame Otra Vez." His body was discovered in a social housing project's parking lot, according to the sources who spoke with the authorities.
His hometown of Carolina, Puerto Rico, was where this housing development was situated. The officials have determined that the 64-year-old was not involved in any incident before his death.
It has been determined by those working on the investigation that there is still no information on the cause of death. The organization tasked with looking into his cause of death is the Institute of Forensic Sciences of Puerto Rico. Even though they are still investigating, they anticipate certifying his cause of death after an autopsy.
Support And Condolences Pour In
Rodrguez is remembered as a gifted artist by his peers in music and by his followers. He is revered as a legend by the artistic community for contributing to salsa music's evolution.
People continue to be perplexed by the murky circumstances surrounding his demise simultaneously. According to one of the fans, Lalo had some of the most beautiful voices.
They also assert that his speech was magical to anyone's ear as they fell on, albeit perhaps this is an exaggeration. Lalo was recognized for his unique, tuned, and powerful tone in sympathy messages from several sources.
Lalo unquestionably immortalized his music with such a lovely voice. Elvis Crespo, a Puerto Rican merengue performer famous for his global hit "Suavemente," also expressed his profound sympathies to the family of the recently deceased Lalo.
Lalo's Struggle With Drugs And Alcohol
Lalo, an artist, was born Ubaldo Rodrguez Santos. As far as anyone knows, he began his musical career as a young adult. The youthful Lalo displayed tremendous stage presence when he joined the salsa group Tempo Moderno in his adolescent years.
Unfortunately, the same Lalo would leave his mark on his life through his struggles with addiction and drinking. According to preliminary information, authorities got a 911 call. They received a call on Tuesday informing them of the body. The unknown person arrived and claimed ownership of the body.
Rodrguez struggled with alcoholism, and although the cause of his death has not been determined, it is conceivable that his addiction contributed to it. Sources claim that he has battled dependence on drugs and alcohol for years.
One of the most beautiful voices, Rodriguez's, was praised for being the one that would transform salsa music. Further than that, too! Lola's tremendous vocal prowess made him immediately recognizable to onlookers. Early in his career, he earned the moniker "The Canary from Carolina."
Rodriguez sang in "The Sun of Latin Music" when he was just 16 years old.
Legendary Latin jazz pianist Lola and pianist Eddie Palmieri released one of their most essential albums on this occasion. A Grammy Award was also given to the album, making it the first Latino creation to do so.
Consequently, our Lola also won a Grammy Award. Rodriguez was expected to leave a lasting impression on listeners with songs like "Nada de ti" and "Deseo Salvaje." In the history of Latin music, the record also made its impact.
Read: Cher's 96-Year-Old Mother Passed Away Fighting Pneumonia
The Grammy award was one of his many honors, which is particularly significant. Because Lalo was the first representative of the genre to receive the prestigious award, this is the case.
The Salsa artist continues to receive a lot of love and support from friends, family, and other musicians, making him a living legend in many people's hearts.
Shone Palmer
I've been writing about LGBTQ issues for more than a decade as a journalist and content writer. I write about things that you care about. LGBTQ+ issues and intersectional topics, such as harmful stories about gender, sexuality, and other identities on the margins of society, I also write about mental health, social justice, and other things. I identify as queer, I'm asexual, I have HIV, and I just became a parent.