Victoria Scone Proposes To Her Girlfriend On Canada Vs The World Drag Race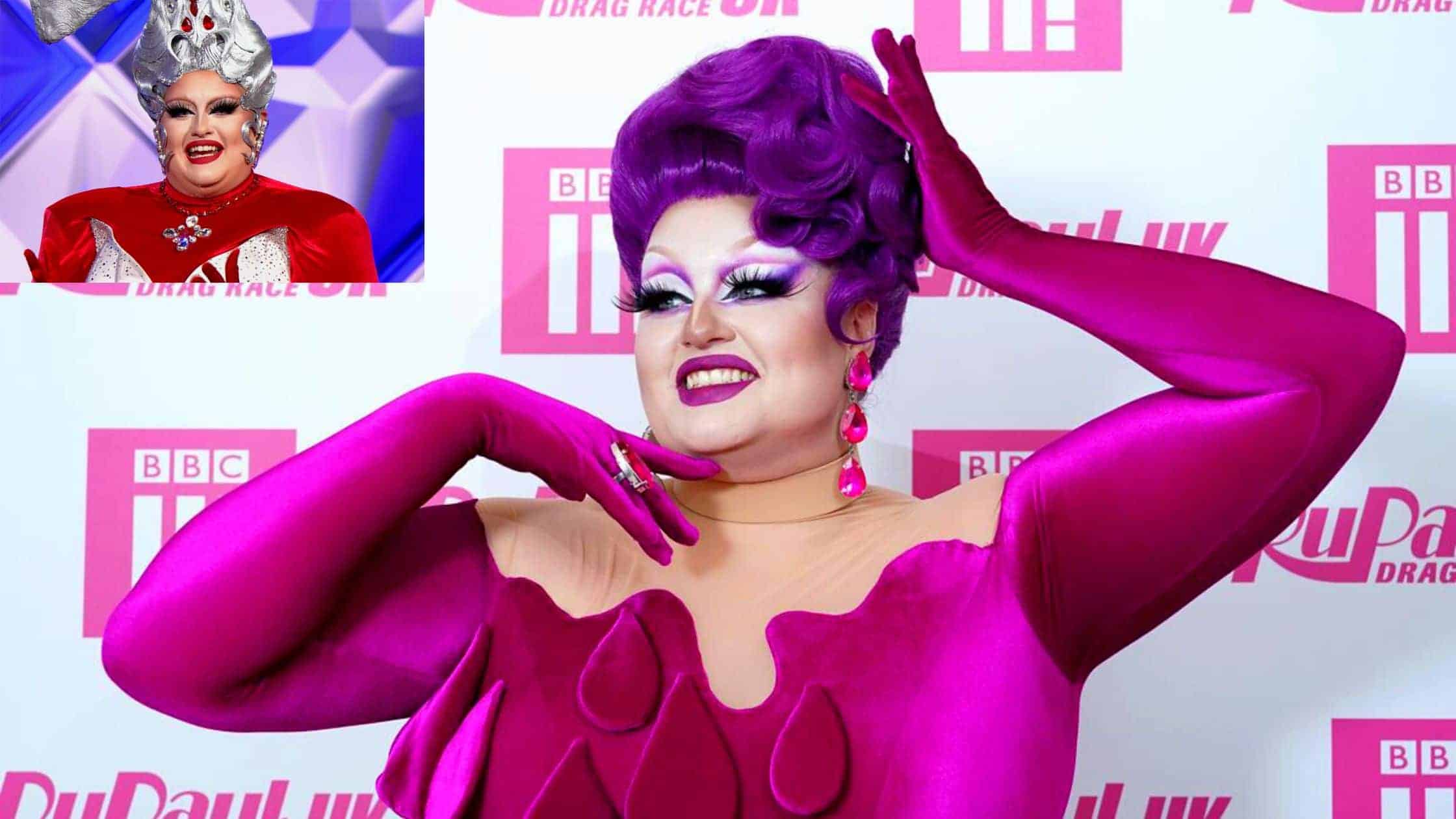 RuPaul's Drag Race has always been a platform that marked or witnessed unforgettable moments for the past years. And this time, the stage and the audience have witnessed something romantic and beautiful. Victoria Scone, RuPaul's Drag race star, made a new chapter in her life by proposing to her girlfriend on the stage of the final season of Canada's Drag Race: Canada Vs The World.
Victoria Scone Proposed To Her Partner Dani
Emily Diapre, known by her stage name Victoria Scone is a British drag queen who is at the same time the first cisgender female contestant in the Drag Race franchise. Similarly, she is the first person who dared to take over the drag king attire on the runway. She competed on the show's third series which premiered in 2021 and returned for competing in Canada's Drag Race: Canada vs. the World in 2022.
Recently, in an episode telecasted last week, Victoria got down on her knees in front of the audience, judges, and fellow competitors in order to propose to her partner Dani. Previously, the show has witnessed the marriage of Joslyn Fox in the season 6 finale stage, but it's the first time the stage is becoming a platform for someone to open up their feelings to their partner.
As she was preparing herself for the big announcement she spoke to the panel of judges about her journey throughout the show. She celebrated her success with a throwback all over the international competition and expressed that when she left the previous season, she felt more saddened by the thought that she disappointed the whole world together with herself. And as she stands on the stage again, she feels like she's conquered something big.
Also, she is so happy that she could make it this far and is proud of herself for what she has done so far. She even exclaimed that she could get down on two knees and beg for what it takes to be there. But as of now, she pointed out that she wants to get down on one knee for some other reasons. 
The Drag Race UK alum got down on her knees announcing that she would like to propose to her girlfriend Dani without whom she couldn't have achieved any of these now. She claimed that it was because of Dani she regained all her strength to return to the show. Victoria left the previous season due to a knee injury. And now, to propose to her girlfriend she got down on her knees and asked Dani who is watching her, whether she'll marry her or not.
While making such a romantic proposal, all the other co-contestants were happy for both. Ra'Jah O'Hara, Drag Race season 11 and All Stars 6 queen, and fellow finalist urged Dani to say yes.
After leaving the stage, Victoria was welcomed by the Reverend Doctor Silky Nutmeg Ganache along with those queens who got eliminated from the season. Silky cheerfully offered Victoria to oversee the wedding of the couple. Victoria already started welcoming all of Canada's Drag Race contestants for their wedding. Canada's Drag Race alum said that she adores Dani and that she fits her so perfectly which attracted her more to Dani. She said that she wish to put on a ring and make their relationship official.