Heartstopper Season 2 Is Not Coming To Netflix In January 2023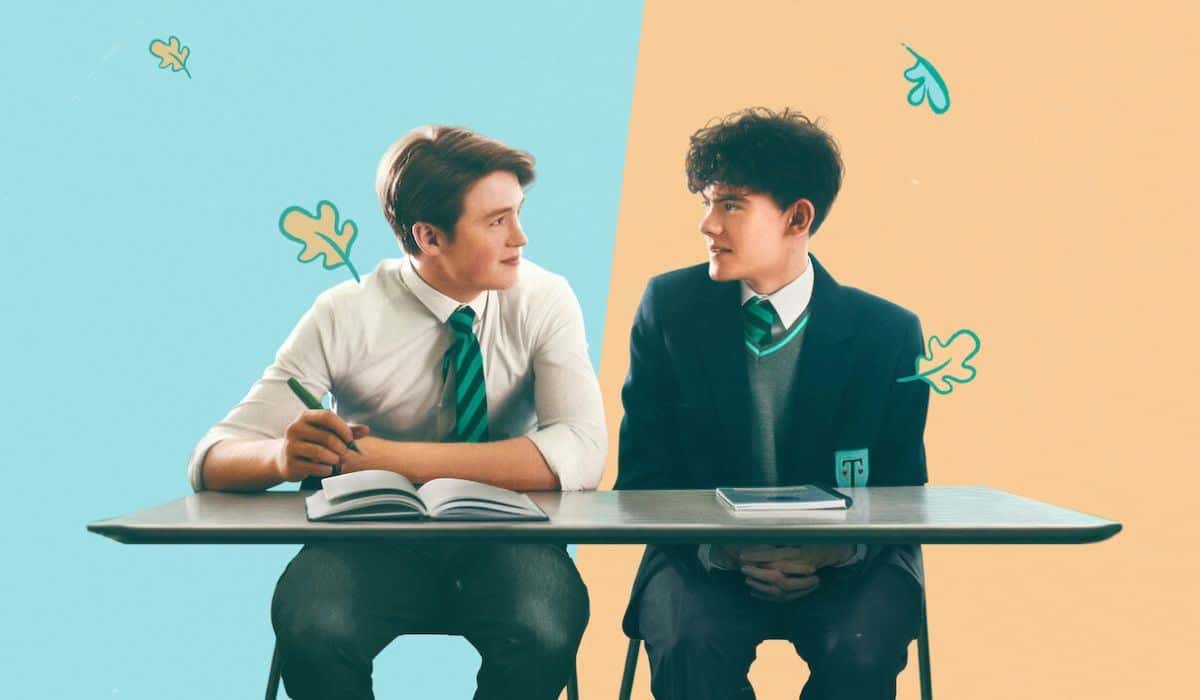 Sad news for people who have been waiting for more happy moments of Charlie and Nick, Heartstopper season 2 is not coming to Netflix in January 2023. The fans of Heartstopper have been waiting to start the new year with season 2 of the new coming-of-age teen drama series.
The production of season 2 of Heartstopper was wrapped up in December 2022, so considering that it is too early for the series to be released in January 2023. Nevertheless, you can expect the series to be released on Netflix in early 2023, so you don't have to wait for months to see how the relationship between Charlie and Nick would grow. 
The first season of Heartstopper was released on 22 April 2022 and the British series gained popularity instantly. The first season was critically acclaimed for its tone and pacing and the way in which the series was made. But the main factor that made Heartstopper famous in such a short time is the representation of the LGBTQ+ community. The series represented gay relationships, and transgenders, and also showcased a beautiful friendship that all these people have together. 
When Can We Expect Season 2 Of Heartstopper?
Ever since the first season of Heartstopper was released on Netflix, people have been waiting for season 2 of the series. In May 2022, the official Twitter account Netflix confirmed that Heartstopper is renewed for season 2 and also for season 3. This has made fans who loved the relationship between Charlie and Nick ecstatic.
In December, the production creator of the series posted an Instagram photo saying that they have wrapped up the production of season 2 of the series. But neither Netflix nor the team of Heartstopper hasn't confirmed the official release date of the series. Since the season 2 production is complete, the streaming platform is likely to release Heartstopper Season in mid-spring. 
What Happened In The First Season Of Heartstopper?
The first season of Heartstopper surrounds mainly two characters named Charlie Spring and Nick Nelson. Charlie Spring is a student of Truham Grammar High School and is a gay who is in a secret relationship with a student named Ben Hope. In the first episode, we see a glimpse of Charlie's relationship with Ben.
Then we see Charlie in his new form and he is seated next to the school's rugby player Nick Nelson for whom Charlie develops feelings. In the first class of form, Charlie and Nick become friends and this makes Charlie more attracted to Nick. But here Charlie is unsure of Nick's sexuality.
As their friendship develops, Nick asks Charlie to join the rugby club which he accepts. Then we see Charlie's boyfriend Ben kissing a girl and Charlie sees it. This made him realize how unhappy he is with Ben and he decides to quit things with Ben. Later, Ben asks Charlie to meet him again and when met, Ben tries to forcibly kiss Charlie.
Nick, who happens to be there, fends off Ben and saves Charlie from the situation. Then the series showcases more moments between Charlie and Nick becoming closer. Charlie talks about his relationship with Ben to Nick which he condemns. As the two became more close, Charlie's feelings for Nick became stronger.
Charlie's friend Tao tells Charlie that Nick is heterosexual and advises him to stay away from him. But Charlie continues to be friends with Nick. In episode two of the series, Nick invites Charlie to his house and while Charlie is sleeping, he tries to hold Charlie's hands which makes him question his sexuality.
Then the series showcases Nick trying to discover his sexuality and the confusion that he goes through. In episode three of the series, Nick kisses Charlie and was surprised by his sudden action. The episode ends with Nick at Charlie's doorstep and the two kissing each other. The two decide to date each other but not to come out because Nick still hasn't found his sexuality. The relationship between Charlie and Nick makes Charlie distant from Tao.
After some incidents, Charlie decides to ignore Nick to save his friendship with Tao and also to give Nick peace. But then Nick and Tao become close to make Charlie happy and Nick reconciles with Charlie. The season ends with Nick and Charlie going for a picnic and Nick telling Charlie that he has decided to come out. The episode ends with Nick telling his mother that he is bisexual and his mom hugging him tightly. 
Although the main characters of the series are Nick and Charlie, Heartstopper also represents the stories of many other people. One such character is Charlie's friend Elle Argent who has moved to Higgs Girls School after coming out as a transgender girl.
The series shows Elle Argent trying to fit into the new school and becoming friends with Tara Jones and Darcy Olsson. Elle Argent has feelings for Tao with whom she is close friends and her trying to figure out the whole thing. Other main characters of the series are Tara Jones and Darcy Olsson, who is another gay couple in the series. 
Who Are The Cast Members Of Heartstopper?
Heartstopper has many new faces and all of them have secured a place in the heart of everyone who has seen the series. The cast members are:
Joe Locke as Charlie Spring
Kit Connor as Nick Nelson
William Gao as Tao Xu
Yasmin Finney as Elle Argent
Corinna Brown as Tara Jones
Kizzy Edgell as Darcy Olsson
Olivia Colman as Sarah Nelson, Nick's mother
Sebastian Croft as Benjamin Hope
Tobie Donovan as Isaac Henderson, the quiet friend of Charlie, Tao, and Elle.
Jenny Walser as Tory Spring, elder sister of Charlie Spring.
Is Heartstopper Based On A Novel?
Heartstopper is based on volumes one and two of the bestselling graphic series by Alice Oseman. The first book of the series was released in 2019 and currently, the series has 4 books. 
What Will We Get To See In The Season 2 Of Heartstopper?
Taking the way that the first season of Heartstopper has ended, we expect that the second season of the series will mainly showcase the growth of Charlie and Nick's relationship and also the things that Nick would face after he comes out to the public, especially from his homophobic friend group.
The viewers also expected that Ben would definitely come back in the series. Apart from Nick and Charlie, the fans are expecting to see more of Elle and Tao's relationship and whether Elle confesses her feelings to Tao or not. Nevertheless, it seems that you might have to wait a few more months to know what happens to the life of all these teenagers. 
Also Check: