Joe Keery: Is he gay? – Here's The Truth!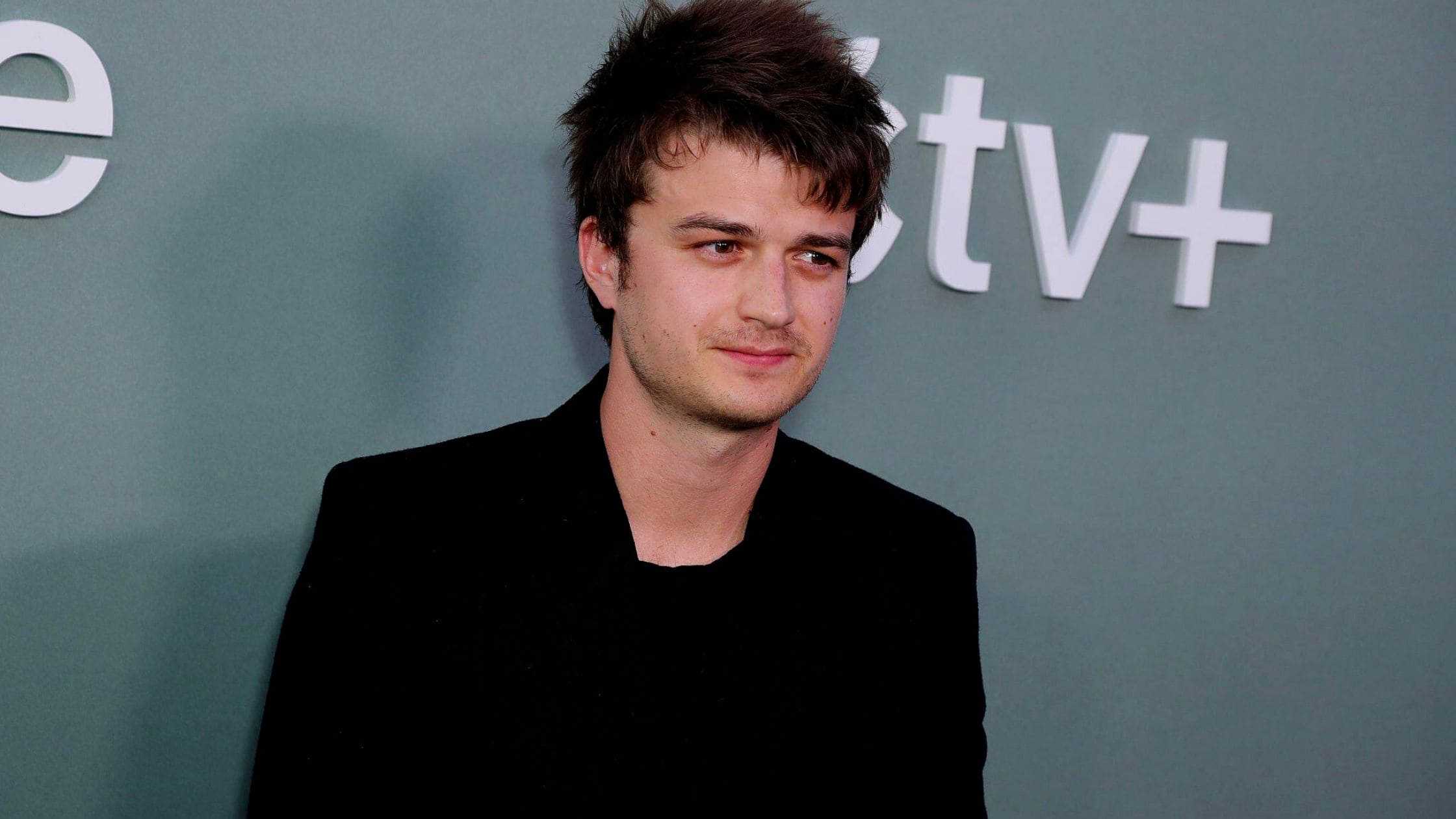 Joe Keery has become a name in the industry in recent years because of his appearance in the popular Netflix horror/ fantasy series The Stranger Things. He is popularly known as Steve Harrington in the show Stranger Things.
Joe Keery has often been misunderstood as a gay personality because of his role in The Stranger Things. Is Joe Keery gay? That is the question that everyone asked after his role as Steve Harrington. However, today in this article, we will try and discover the truth.
His Childhood
Joe Keery's full name is Joseph David Keery. He was born on 24th April 1992 and is considered one of the most successful actors of recent times. Kiri was brought up in Newburyport, and for elementary, he attended the River Valley Charter School and then went on to Newburyport High School for middle school. He has four sisters and is the second of his parents' five children.
About Family And Early Life
Keery is the second of the five children his parents have. His father is an architect, and his mother is an English professor. He was raised in Newburyport, Massachusetts. During his childhood, he performed some theatre at school and finally went on to study at the theatre school at DePaul University and graduated in 2014 with a Bachelor of Fine Arts in acting.
His Acting Career
As any other amateur artist Keery went to multiple auditions. He was seen in commercials for McDonald's, KFC, and many more. However, his first significant appearance was in a show called Henry Gamble's birthday party. Besides, Keery is known as Steve in the Netflix sci-fi series Stranger things.
The character of Steve came as a breakthrough in Keery's life, and he was automatically selected for several other roles in television. In 2021, he was seen in an action comedy called Free Guy. Steve is one of the most loved characters in the entire series. Fans have gone over the top for this character of Steve. His success as Steve was one of the most talked about topics of the real success of the Stranger Things series.
Other Professions
Other than acting, he has been an active music professional, and he has been seen as. A guitarist and vocalist in his band are called The Post Animal. However, he is not a regular member of the band in recent times because of his acting career.
But he still releases solo performances under the moniker Djo. Although he has been actively an actor in recent times, his life as a musician has also been successful.
Personal Life
In recent years Joe Keery has risen to prominence with his role in The Stranger Things. His hairstyle has been a thing of talk among the fans of the show. However, the obsession has risen to a certain point where fans have started questioning the orientation of Joe Keery. The main question that often comes to the forefront is about his relationships and if he is gay or not.
As far as the information has been collected, we know that Joe Keery has been dating Maika Monroe since 2017. Hence the question of him being gay is in the of the bars now. However, they have never been public about their relationship, and a report in November 2022 said that they have officially broken up.
Maika has performed in several horror movies and has been one of the most prominent actors in movies like It Follows. It Follows 2, The Guest, Watcher, Tau, and others. Other than Joe Keery, which is not an authentic relationship they have, she has also been linked to Liam Hemsworth.
Why Gay?
You may ask this question why has Joe Keery been called a gay personality? It is because of his role in Stranger Things. The Stranger Things has been a significant breakthrough for him, and he played the role of a gay personality in that particular show.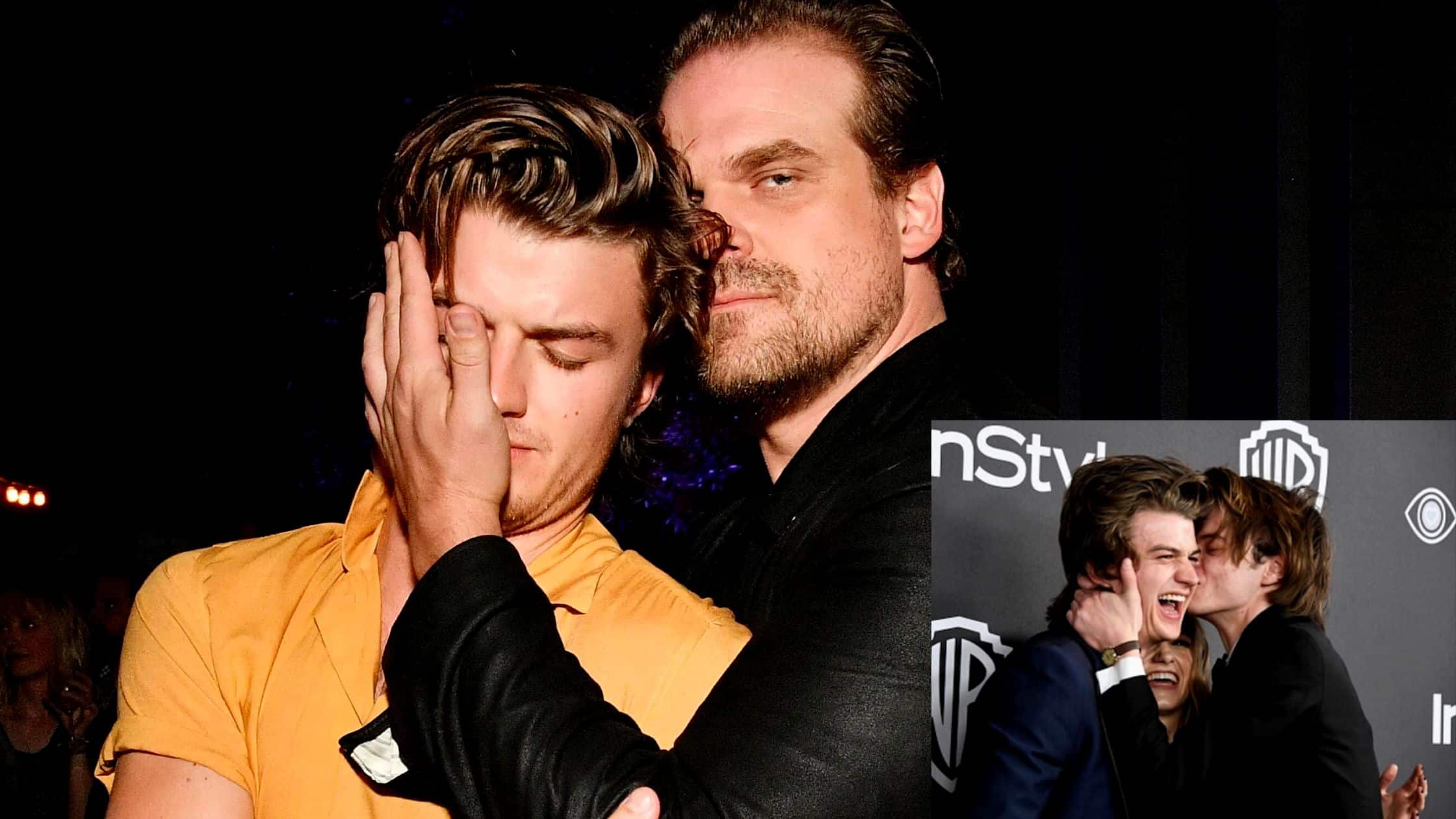 Hence, from that day, people have often asked, is Joe Keery Gay? Intensive research will tell you that Joe Kerry has been dating a woman, and he is not a gay personality as his screen character is.
Keery is a humorous individual, and his social media posts help him stay connected with his fans. People love the fact that he is so connected with his fans. His fandom is the biggest fan of his hairstyle, and they love how he carries himself.
However, he is not gay, and these were just rumors, similar to those surrounding his co-star Maya Hawke, who was also rumored to be a lesbian following her casting in the series Stranger Things.
More About Him
As a 30-year-old individual, Joe has been quite an achiever. Besides, his relationship with his sisters is quite adorable, and he is what he is only because of their support. In an interview said that his sisters had forced him to take up acting, and from that time onward, he has been taking part in Drama.
Later he went to a Drama school and became one of the most successful actors of the present generation. His role in Stranger Things was so influential that people have been rooting for him. He is known as the babysitter of the entire gang, and it is absolutely the truth because he is such a child that he has the potential to take care of the children properly.
Other than that, the news is that Joe auditioned for Jonathan, not Steeve. The character of Steeve was almost canceled, and from becoming one of the most hated characters in the first season, he became the most popular character in the show thanks to his acting skills.
Joe And Stranger Things
Now that we have witnessed The Stranger Things with a character like Steve Harrington in it, we cannot imagine a show like this without him. However, at first, no one considered him an important character, and he was almost not a character. More importantly, Joe did not audition for a character called Steve; instead, he auditioned for Jonathan.
We don't know how good a Jonathan he would have played, but now we know that only Joe Keery could have played Steve so beautifully. His acting is so realistic that fans are now asking about his orientation. The question is how someone can realistically play such a character, so people get confused.
We know that either way, Jonathan or Steve would have been linked with Nancy, and his romance with Nancy is one of the least talked about things in the entire series. Although they parted ways early and Nancy had her interpretation of things happening to people, Nancy has been an essential part of Steve's life, and hence we have to say that his co-actors are as good as he.
Also Read: The Voice's Season 22 Finale Saw A Fierce Duet By Blake Shelton And Kane Brown
Awards
Joe Keery has received multiple nominations and won several awards, most of which have been in line with the show The Stranger Things. Here are some of the awards that he has been nominated into:
He has been nominated as the Best Supporting Actor in a Streaming Series, and the Hollywood Critics Association Television Awards gave out Drama for Stranger Things (2016), and this award.
The second one is Outstanding Performance by an Ensemble in a Drama Series for Stranger Things (2016), and Screen Actor Guild Award gave this award.
He won the Outstanding Performance by an Ensemble in a Drama Series by the Screen Actor Guild in 2017, and this one is for Stranger Things.
Other than that, he has been nominated for Best Breakthrough for a film called Spree (2020) by the Sunset Film Circle Awards
There had been several other nominations and awards he has gotten in his short acting career; however, most of them came because of The Stranger Things.
These are some of the most important and well-known areas that are being won and were nominated by Joe Keery.
Net Worth
His Net Worth is $4 million, and he is recently popular in Hollywood. He has been one of the most talked about actors in the World in recent years, especially after the release of the new season of The Stranger Things.
Final Words
Joe Keery is a versatile actor and is much more than his inclination. He is a straight man and, more than that, one of the most versatile actors the series generation will ever have. His adorable gestures make people fall in love with him. His hair is something that can be called a magnet for girls. Other than that, Joe is something of a musician as well.
His relationship with his family, especially his sisters, is something to look up to. Although he has never come up and talked about his relationship in public, he has been in the limelight for a long time, considering his relationship with Maika Monroe.
However, whatever he has, nothing can undo her screen time friendship with Dustin, and that is something fans of the show have looked up to. They have gone gaga over the love these two characters have shared on screen and hence fans have liked their relationship so much.
Shone Palmer
I've been writing about LGBTQ issues for more than a decade as a journalist and content writer. I write about things that you care about. LGBTQ+ issues and intersectional topics, such as harmful stories about gender, sexuality, and other identities on the margins of society, I also write about mental health, social justice, and other things. I identify as queer, I'm asexual, I have HIV, and I just became a parent.