Angela Simmons And Yo Gotti Are Dating 7 Years After He Rapped About His Crush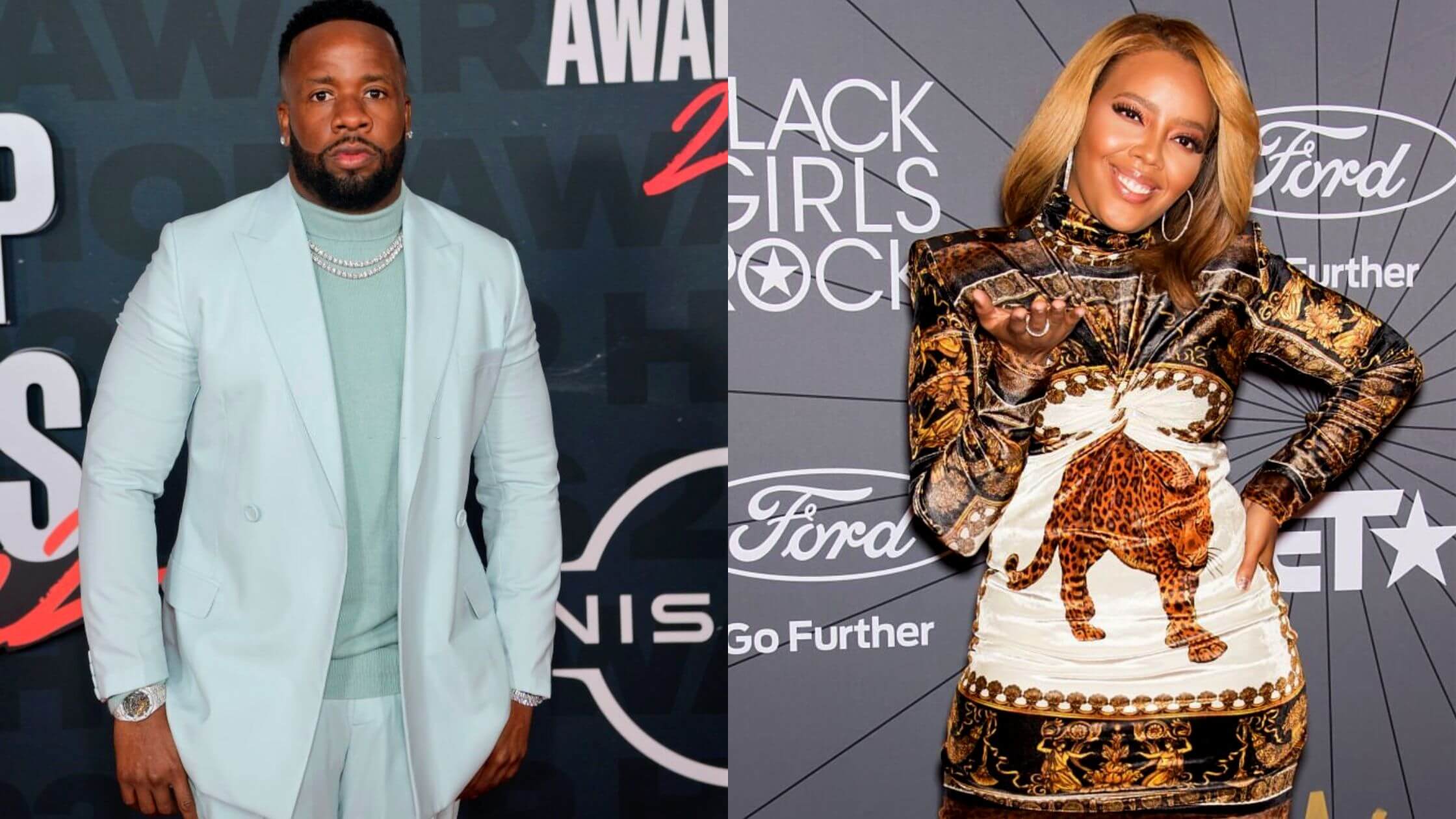 American entrepreneur and Businesswomen Angela Simmons and American rapper Yo Gotti revealed their relationship in this new year. Both of them shared photos and videos that them welcoming the new year together with the elegant photo shoot.
The couple wore matching black costumes and posed for their official photoshoot in front of a black Rolls Royce. Angela wore a beautiful lengthy black gown with Louboutin shoes and Gotti matched her with his black silvered suit and accessories.
Both Shared Their Joyous Moments On Social Media
Angela shared these photos through her Instagram page on new year's eve with the caption all you need and more with a heart emoji. Ang Angela wrote on a black background in her Instagram stories like she is happier than ever.
Photos were both of them standing in front of Rolls-Royce and taking an attitude look towards the camera.
The second one was from inside the car and Yo Gotti sitting with a champagne bottle seems it pouring into her glass.
The last one was stunning, Angela got out of the car with a lovable look on Yo Gotti holding her hands and guiding her with a black umbrella.
Yo Gotti shared a video on his Instagram page that captured all her outfits and accessories and showed how beautiful she is. Then he wished her a happy new year and praised her by saying she is looking so good and she replied "mmm thanks". He captioned the video indicating she had a crush on him from her schooldays as "Ain loss a crush since high school" with a black emoji.
He shared some intimate photos from the shoot with the video like he leaning on the car and holding Angela from her backside.
Their fans came with wishes and praised them both for having a beautiful relationship. Many of their friends and popular actors came with support and love for their new romantic beginning.
All their blessings and support are reflected in their social media posts. Spectacular of Pretty Ricky commented "power in the tongue. I'm watching you guys" Actor Lance Gross wrote under the post of Angela "Love it. Bro spoke it," socialite Alonzo said "it's going down in the DMs"
Yo Gotti expressed his love towards her in 2015 through his super hit song Down in the DM.
"And I just followed Angela (Simmons)/Boy, I got a crush on Angela Simmons/ They like Damn Gotti, you bold, "he rapped. "F— it, I'm gon' let the world know (goals)"
And he again publicly expressed his interest in her in 2017 through the song save it for me. He sang about her through his new song after she got engaged to Sutton Tennyson.
" Passed my number to Angela/ I thought I had her/Her n— cuffed her, married, it made me madder, "he rapped. " I respect it, I'm moving on, but the truth is I want her badder/Maybe me sayin' her name made him move faster"
Checkout More: Jeremiah Duggar Celebrates Birth Of First Child
Simmons has a six-year-old son named Sutton Joseph with her ex-fiance Sutton Tennyson. He was shot and killed in 2018 from outside his home. His body was found in the garage with a number of gunshot wounds and blood.
The couple was taking time for making a bond between themselves before they reveals their love. They attended many events and parties together.
And they celebrated Simmon's birthday together in September. Since then they were fuelling the rumors. Their followers were confused about their unveiled relationship.
Angela posted a beautiful photo of her with a handsome man, whose face is covered mysteriously. Their followers get confused about her mysterious love and later they find out his face by matching his dress with Yo Gotti's.
Shone Palmer
I've been writing about LGBTQ issues for more than a decade as a journalist and content writer. I write about things that you care about. LGBTQ+ issues and intersectional topics, such as harmful stories about gender, sexuality, and other identities on the margins of society, I also write about mental health, social justice, and other things. I identify as queer, I'm asexual, I have HIV, and I just became a parent.