Chris Ledesma Passes Away After 33 Years Of Production Work In 'The Simpsons'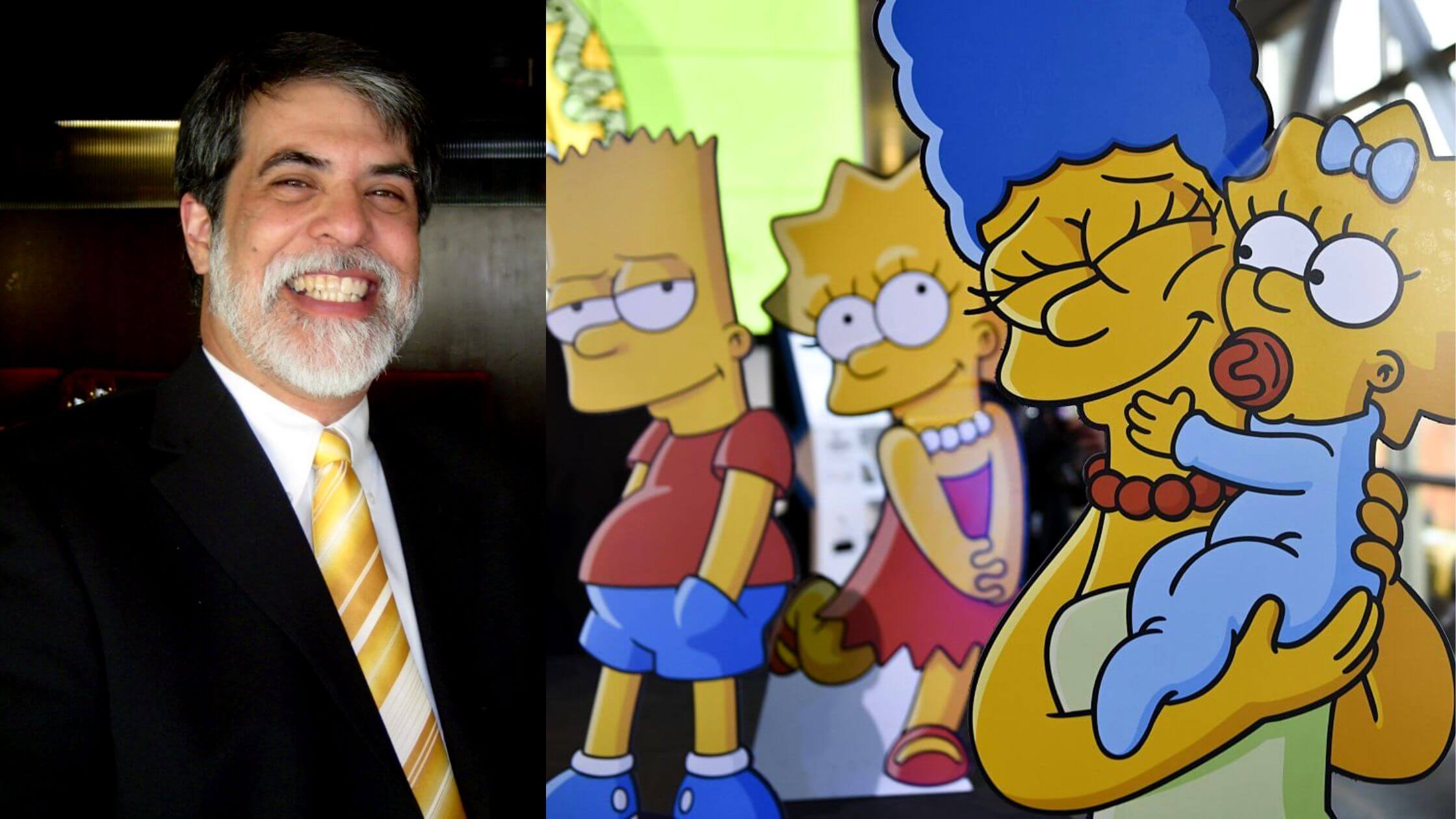 The music editor of the animated sitcom "The Simpsons" Chris Ledesma has passed at the age of 64, the cause of death was not revealed. The music editor left his work after 33 years of consistent production of the music for the Simpsons, due to health issues in May 2022 and now is replaced by Jake Schaefer.
Following his death, the mourning staff of The Simpsons announced a tribute to Chris Ledema's death at the end of Sunday's episode.
The tribute includes a title card that reads "in loving memory of Chris Ledesma" and features an animated version of Chris Ledesma holding a conductor's baton and directing Maggie and Bart as they try musical instruments.
It can be seen that animated Chris is sitting along with the Simpson characters, Homer, Marge, Lisa, Maggie, and Bart.
His Co-Workers Show Their Deepest Condolences
In response to his demise, many co-workers have been pondering their condolences on social media.
The co-executive producer Carolyn Omine took its deepest condolences to Twitter mentioning that he was indeed a sweet man who was really good at what he does and loved his work at the same time.
Matt Selman, the executive producer, and the showrunner expressed that Chris Ledesma was a goofy guy with a giant heart, as well his musical life played out for the Simpsons all these 33 years, he added.
Back in September 2021, Chris Ledesma tweeted his milestone achievement of working in the Simpsons for 11,621 days out of his entire life which is 23,242 days.
In the same tweet, he claimed that he had worked for the Simpsons for half of his life which not many can do.
This tweet indicates that the music editor loved working on the animated series for such a long period.
In his early life before Simpsons, his first job was as a tour guide at universal studios of holly wood in 1984 at the age of 25. In between the job he was able to analyze and observe scoring sessions for shows like "Murder, she wrote", Airwolf, and many other shows. This was something he could not afford in any university.
Prior to this, he began his early career in music, enrolling as an orchestral conducting major at the California Institute of the Arts and the San Francisco Conservatory of Music. He completed his first music editing on a student film at CalArts which encouraged him to pursue his career in music.
He then went on to work at the premier music editing house in segue music back in 1986 then joined Music design group and Music Works.
More: Earth, Wind, And Fire Drummer Fred White Passed Away At 67
After a few experiences in the music industry, he started his own music company Clicks Track, Inc. through his company he has been the music editor for some the films such as Pure Country", "Robin Hood: Men in Tights", "Blast from the Past" along with the Emmy award-winning television shows "War and Remembrance" "Gypsy". He is also involved in some of the 20 installments that have claimed the title of "Hall of Fame".
Apart from all this, his biggest break initiated when he started working in the animated series The Simpsons. The series is currently airing its record-smashing 34th season after releasing its first episode back in 1989.
From the beginning itself, Chris Ledesma has been working as the music editor for the show. He edited almost every episode of the Simpsons until he stepped out. In numbers, he has edited the music of more than 700+ episodes aired up to this date.
He has lived a peaceful life with his 39-year-old beautiful wife Michelle and two great daughters.
Shone Palmer
I've been writing about LGBTQ issues for more than a decade as a journalist and content writer. I write about things that you care about. LGBTQ+ issues and intersectional topics, such as harmful stories about gender, sexuality, and other identities on the margins of society, I also write about mental health, social justice, and other things. I identify as queer, I'm asexual, I have HIV, and I just became a parent.