Is Markiplier Gay? Let's Find Out More About Him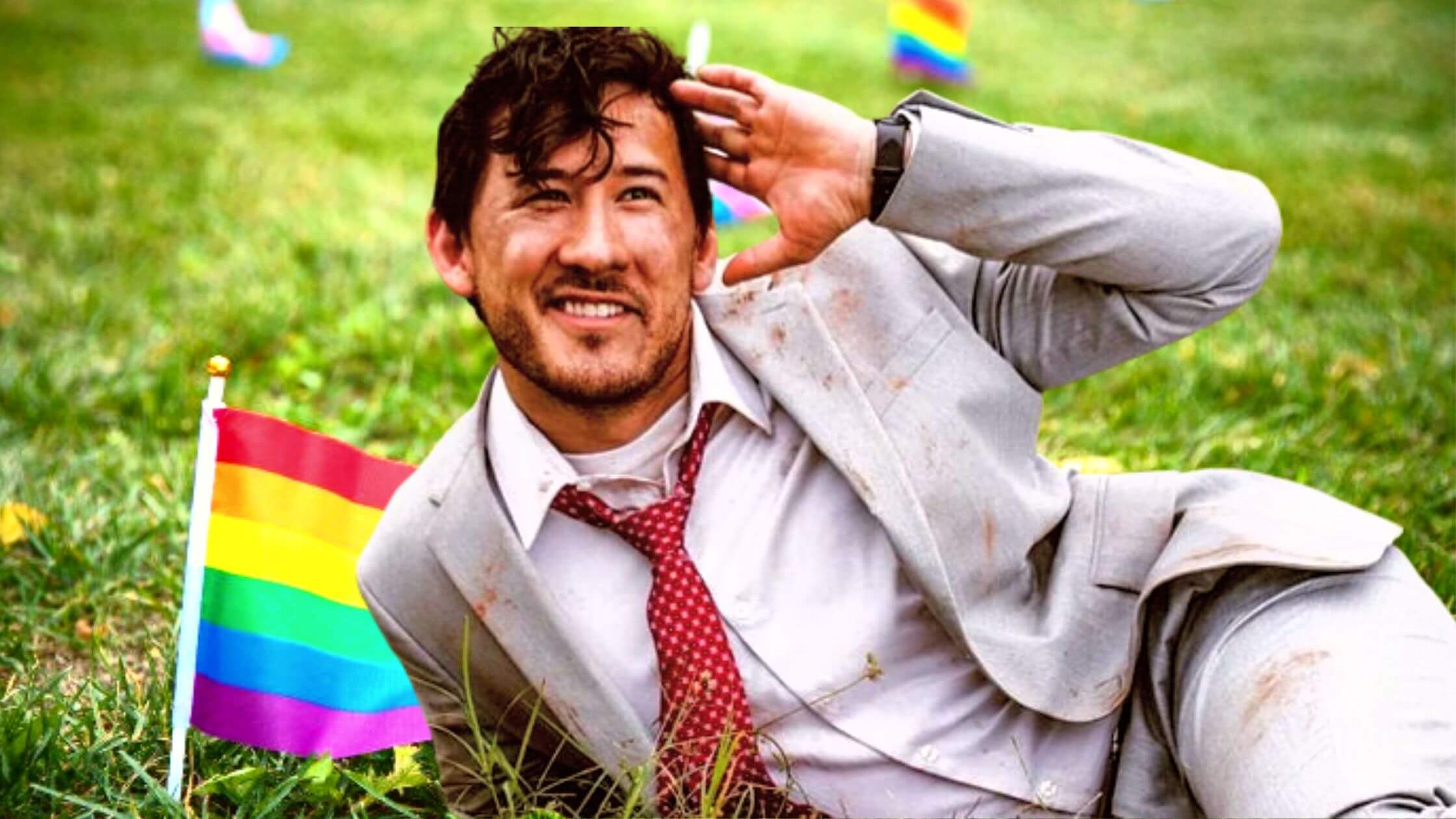 The 33-year-old American YouTuber Mark Edward Fischbach known by his professional name Markiplier is originally from Honolulu, Hawaii based. But he started his career in Ohio and is currently living in Los Angeles, California.
Other than his career on YouTube, this young man is also the co-founder of the leading clothing brand, Cloak which he started together with fellow YouTuber Jacksepticeye. He is also one of the co-hosts of a podcast namely Distractible.
From the latest estimate released, Mark's youtube channel has crossed 34 million subscribers and also achieved around 19.2 billion views.
His channel is known for Let's Play videos that are based on survival horror video games. He started his career by collaborating with a list of fellow YouTubers who are also successful as he is. Other than this, he even collaborated with celebrities like Jack Black and Jimmy Kimmel.
One of the major genres that Mark follows in his channel is charity live streams where he plays games campaigning and gathering donations for different organizations.
The Rise Of Markiplier
It was on March 6, 2012, he started his youtube channel under the name Markiplier. The first video was uploaded on April 4 of the same year.
While creating the channel he was planning on sketch comedy where he will portray all the characters in sketches. The name Markiplier is the blend of Mark and multiplier.
The YouTuber who started the first series of games including Amnesia: The Dark Descent, Penumbra, and Dead Space created a brand new channel namely, markiplierGAME on May 26 of the same year.
With the growing success, his channel grew into much fame and even entered the NewMediaRockstars Top 100 Channels and surprisingly it was ranked in the 61st position. Later, as his channel grew into fame, he shifted to Los Angeles in search of more content and creators.
Five Nights at Freddy's is one of his most popular playthroughs until today and was launched in August 2014. He even started other games including Five Nights at Freddy's AR: Special Delivery, which has become more like a franchise after the outlandish success.
In 2015, as a result of his hard work and dedication, Mark was enlisted among the twenty most influential celebrities among teenagers in the United States and surprisingly acquired the sixth position.
At the beginning of the year, he shifted to live with his fellow YouTubers who worked on the youtube sketch comedy and the music channel Cyndago. But later this got disbanded after the death of Daniel Kyre, one of their colleagues.
This sudden death of a friend has affected the YouTuber very badly and as a result, he went on a hiatus for a short time and returned by making a history of 10 million subscribers.
The successful YouTuber studied biomedical engineering at the University of Cincinnati, but he was so passionate about his youtube career, he dropped it midway. Just as discussed above, he was born in Hawaii to a german-American father and a Korean mother.
The Sexuality Rumors And His Relation
As rumors are going on about the sexuality of this young YouTuber, he has announced that he is an ally of the LGBTQ+ rights movement and even helped them by raising funds for their campaigns during his charity live streams.
Since not much information regarding the YouTuber's personal life is available to the fans, they were much concerned about his sexuality which he has never spoken to until today.
It is really difficult to predict whether a person is gay, straight, or bisexual just from their appearance and mannerisms. Even a gay can walk and talk like a straight person and vice versa.
But as some of you must have seen in his videos, he plays games with a woman who is believed to be his love connection. They seemed happy and enjoyed each other's company while playing games.
Also Read: Is Blackbear Gay? Reason Behind His Gay Rumours
According to the reports, the girl from the video is suspected as Amy Peebles Nelson. Further details regarding a relationship are not yet revealed which still makes some little confusion among the fans.
As people doubt that the couple shares some love connections, we could estimate that Mark is not gay or bisexual. Also, no other reports that prove or state him as gay or bisexual were reported anywhere. He seems to have healthy connections with both men and women.
Recently, a video on the couple's connection was released in which they open up about their relationship. From the video, fans could understand that they were together for quite a long time but weren't ready enough to open it to the world.
After coming open about their relationship, the couples were posting videos and pics of them together relishing the best days of their life. It is believed that the couple were in relation since the beginning of 2017, and it's been around five years which was quite shocking for some fans.
And from all these, we could conclude that Markiplier is a straight and successful YouTuber.