Is Usher Gay? Close Look Into The Rumors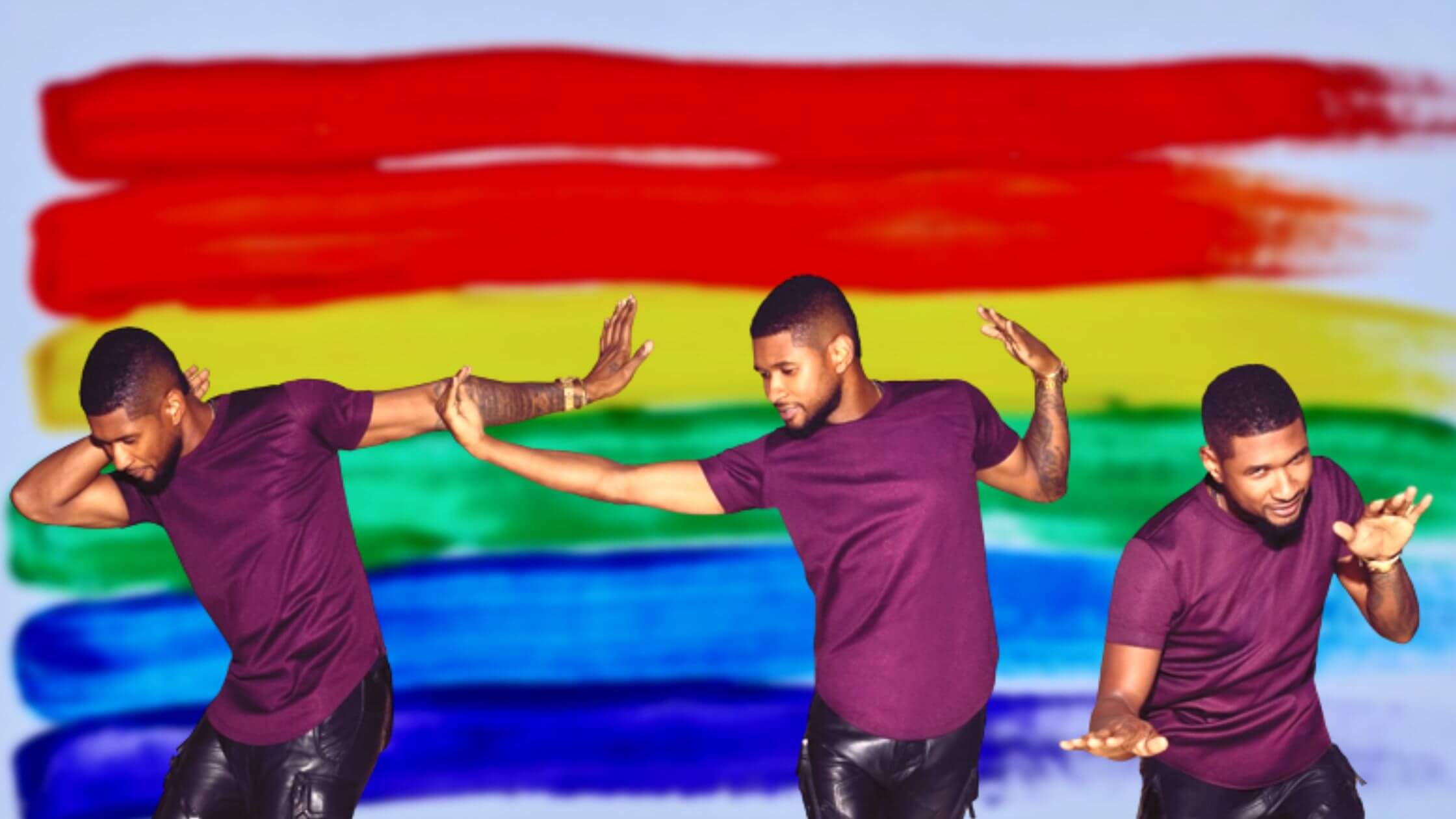 "You Make Me Wanna…" singer Usher Raymond IV was born in Dallas, Texas, and raised in Tennessee and later moved to Atlanta, Georgia.
Born on October 14, 1978, the "U Remind Me" singer debuted his self-titled album 'Usher' in 1994 and gained popularity with the release of his second album in 1997.
The album generated his first U.S. Billboard Hot 100 number-one single with "Nice & Slow." Also, it offered him top-two singles namely "You Make Me Wanna…" and "My Way."
Later, his third album, 8701, released in 2001 sold eight million copies worldwide and even helped him in achieving his first two Grammy Awards for Best Male R&B Vocal Performance in 2002 and 2003.
Popularity To Lawsuits
The eight times Grammy award winner was so much into music from a young age. It was after performing in the show 'Star Search' at the age of 14, Usher was caught by LaFace Records who later had a contract with him for singing. Later he rose to greater fame and popularity which even led to many other issues.
Usher was considered an 'international sex symbol' from a young age due to his stage persona. But, with the growing popularity, he also started getting lawsuits.
And a recent lawsuit filed against him has caused great confusion among music lovers about whether the artist is gay or bisexual.
Usher And His Relations
The "Nice & Slow" singer is known for his multiple relationships with celebrities. In 2001, it was reported that the singer was dating TLC member Chilli Thomas but it only lasted for two years.
Several controversies related to the couple's separation and his new song existed at this time. Later, things got sorted out when Chilli came out and clarified everything. In early 2004, it was announced that the singer is dating the British supermodel Naomi Campbell.
Although the relationship only lasted for a few months, the couple made appearances together on numerous red carpets including the Vanity Fair Oscar Party and Grammys.
In 2005, it was announced that Usher was in a relationship with stylist Tameka Foster, his stylist. Later in 2007, the couple announced their engagement and got married in August of the same year in a civil ceremony in Atlanta.
Foster, who already had three sons from previous marriages, gave birth to two sons who she shares with Usher. Later after some issues between the couple, they filed for divorce in 2009.
After the divorce from Foster, the singer faced numerous issues. And withstanding all these he thereupon secretly married his long-term girlfriend and manager Grace Miguel in September 2005. And this was confirmed after his appearance on The Ellen DeGeneres Show.
In 2017, it was known to the world that the renowned singer was a carrier of 'herpes,' a sexually transmitted disease from 2009 or 2010. With these allegations, it was reported that he infected one of his partners with the disease and was looking after her treatment expenses and settled it with her for under $1.1 million.
Other than this three other cases were also reported among which one is filed by a man. This has raised doubts among fans regarding the singer's sexuality.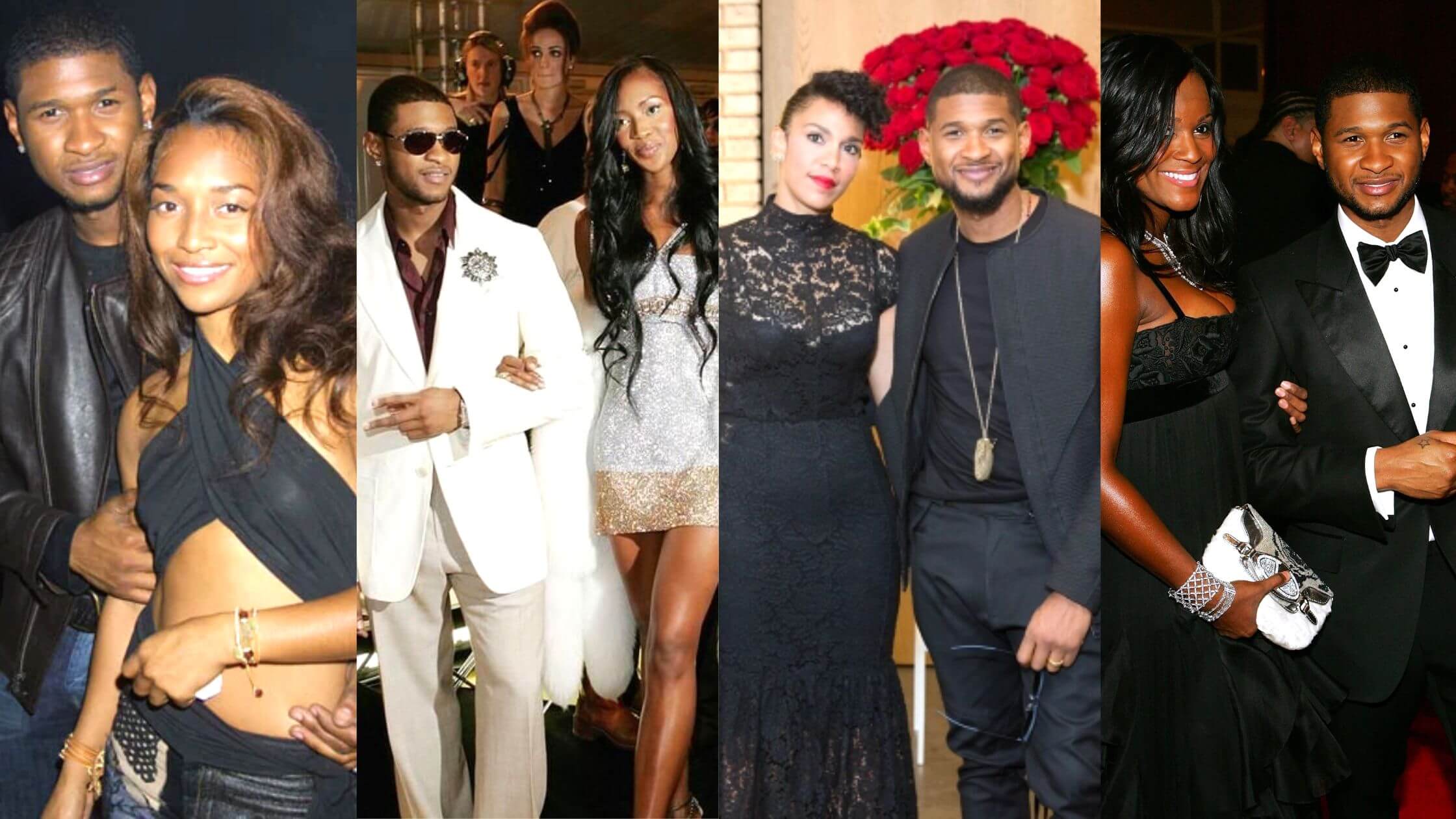 Usher and Miguel got separated in 2018 and in 2020 it came to notice that the singer is expecting a third child with Jenn Goicoechea, a music executive. It was announced that the couple were dating for about a year and welcomed their second child in September 2021.
The allegations on whether the "U Don't Have to Call" singer is gay or bisexual exists even after the numerous relationships he had with different women throughout his life. Although most of them didn't exist much, he never failed to find another.
Foster, Usher's ex-wife stated in her tweet that men who look and act straight are not exactly real and most among them can be bisexual or gay.
Read More: Is Eugenio Siller Gay? Know More About Him
She urges such men to wear bright wristbands in order to spot them or differentiate them from the others. The tweet received immense backlash from the LGBTQ+ community while some others assumed that she was indirectly targeting her ex-husband.
Although the tweet was deleted, it caught highly negative reactions to which her friend opened up that the tweet was more of her frustration towards Foster's chaotic divorce from the singer.
Several other Hollywood celebrities like Jenny McCarthy also commended their doubts regarding the "Caught Up" singer's sexuality.
Even though there have been issues going around on the lawsuit filed, Usher hasn't responded until today which makes doubt regarding his sexuality. But since she hasn't opened up yet, we can't confirm whether the singer is straight, gay, or bisexual.
Despite the fact that a man is involved in this lawsuit, we can believe that the "U Don't Have to Call" singer is not straight. Until he proves that the things filed in the lawsuit are fake, we could assume that Usher is bisexual.