Ginny & Georgia: Creator Told That Georgia Will Be In A 'Whirlwind Of Emotion' After A Big Reveal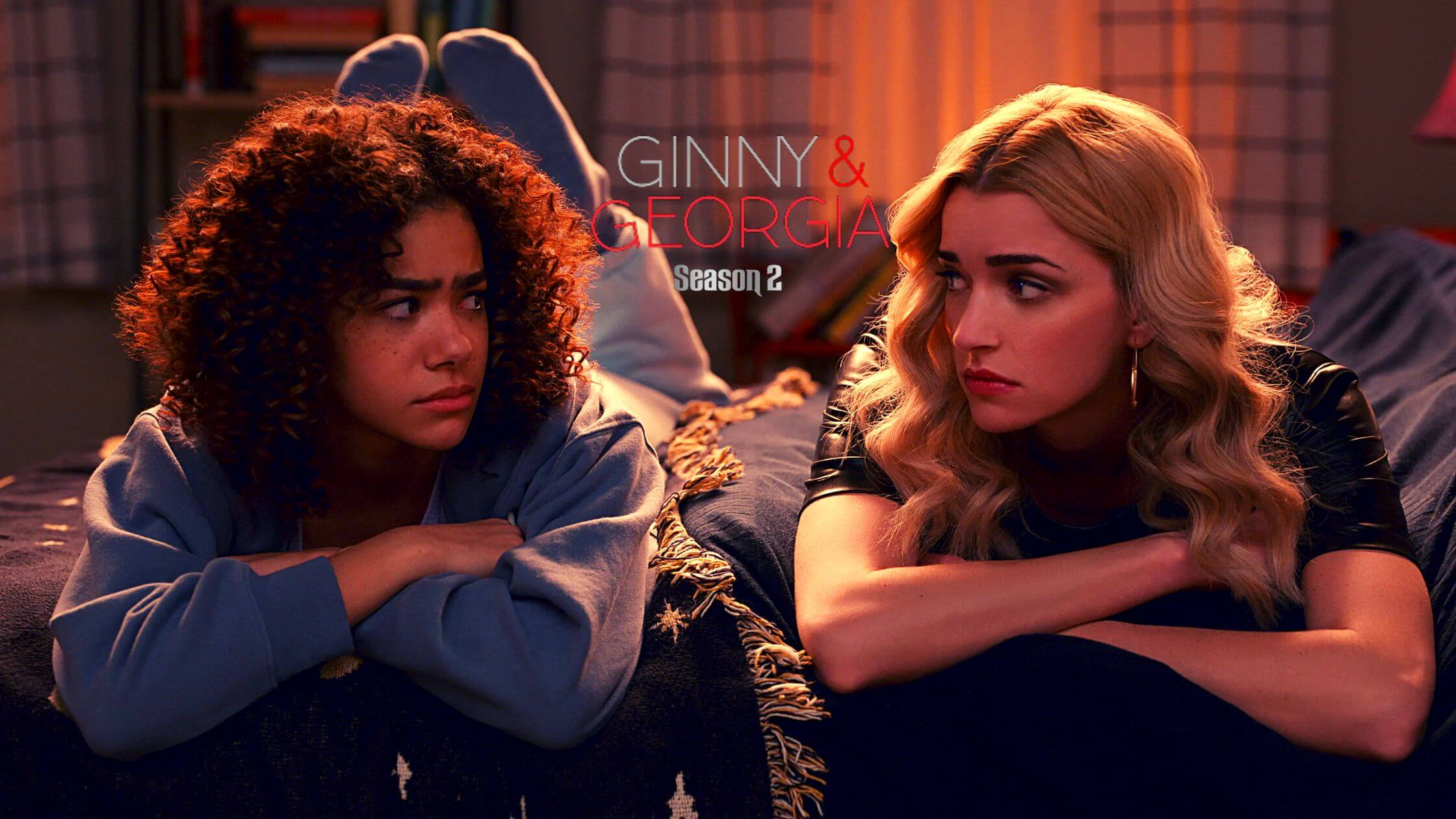 Sarah Lampert, the creator and executive producer of Ginny & Georgia said that her super character Georgia Miller showed her strong emotions like fear, anger, sadness, and guilt in its second season.
Ginny & Georgia is one of the most favorite Netflix series of people who eagerly waiting for its second season. The audience is much awaiting the unpredictable events that occur in its next seasons.
Georgia Miller expresses these strong emotions as the consequence due to her daughter Ginny realizing her all secrets about the murderer of her second husband Kenny.
The Second Season Will Include More Unexpected Events
Ginny & Georgia season 2 is much awaited and expected soon. The second season will be more interesting with unpredictable moments and incidents.
The conclusion of the first season ends up with a striking point. One of the main characters Georgia flood into a stream of feelings that can not be controlled by herself.
The maker describes her character's inner feelings like fear, wrath, anxiety, despair, and shame to generate interest in the audience about its second season.
She also commented on the feelings of her other leading character Ginny. And says to her that Ginny will run off home after she realizes that her mother is a criminal. She murdered Ginny's second father.
Ginny was also facing some anxiety issues through season 2 ever before she realized all the truth about her mother.
And creator gave a hint about season 2 that it must be a super return of the character from a broken level.
Ginny's boyfriend named Marcus Baker gets confused about her on-and-off again love interest and mode on him.
He always shows divine love to her. The creator of the show commented that he will remain for her forever. You can experience a detailed version of their love in the second season.
Sarah Lampert commented one of the safest places for Ginny is Marcus and they seem to be a nice couple.
Sarah thinks they feel really comfortable and lovable with one another. And the second season was more focused on the fall of Georgia.
She will face more insecurities in her life. Season 2 of Ginny & Georgia will be premiered on January 5th Thursday on Netflix.
Creator and executive producer of Ginny & Georgia showing her gratitude towards its audience for receiving her work by their heart.
And she expects that the audience will happy to know that season 2 is back with so many plot twists and back into the drama.
MORE: How To Watch Chicago PD Season 10, Episode 10 Live Online?
Ginny & Georgia Casting 
Brianne Howey as Georgia Miller
Antonia Gentry as Ginny Miller.
Felix Mallard as Marcus Baker
Diesel La Torraca as Austin Miller
Sara Waisglass as Max Baker
Characters Of Season 2
It is pretty sure that the leading characters of Gainny & Georgia will definitely appear in its second season.
And Ginny's little brother named Austin Miller acts by Diesel La Torraca, her friend Max Baker acts by Sara Waisglass, her boyfriend Marcus Baker acts by Felix Mallard, are expected in its second season. 
New Characters In Season 2 
Gil Timmins is the new character in its second season. Gil is one of the important characters in Ginny & Georgia season 2. Gil is played by Locke & Key's Aaron Ashmore.
What Will Expect From Its Second Season?
The mending of many relationships can be seen in season 2. According to the teaser Ginny enriches her relationship with her boyfriend Marcus Baker.
Netflix released its exclusive trailers of two and a half minute for season two on December 13. It indicates the upcoming struggles in Georgia's life. She is always running and flooding onto the river of strong feelings.