How Tall Is Baby Keem In Comparison To The Other Six Famous Rappers?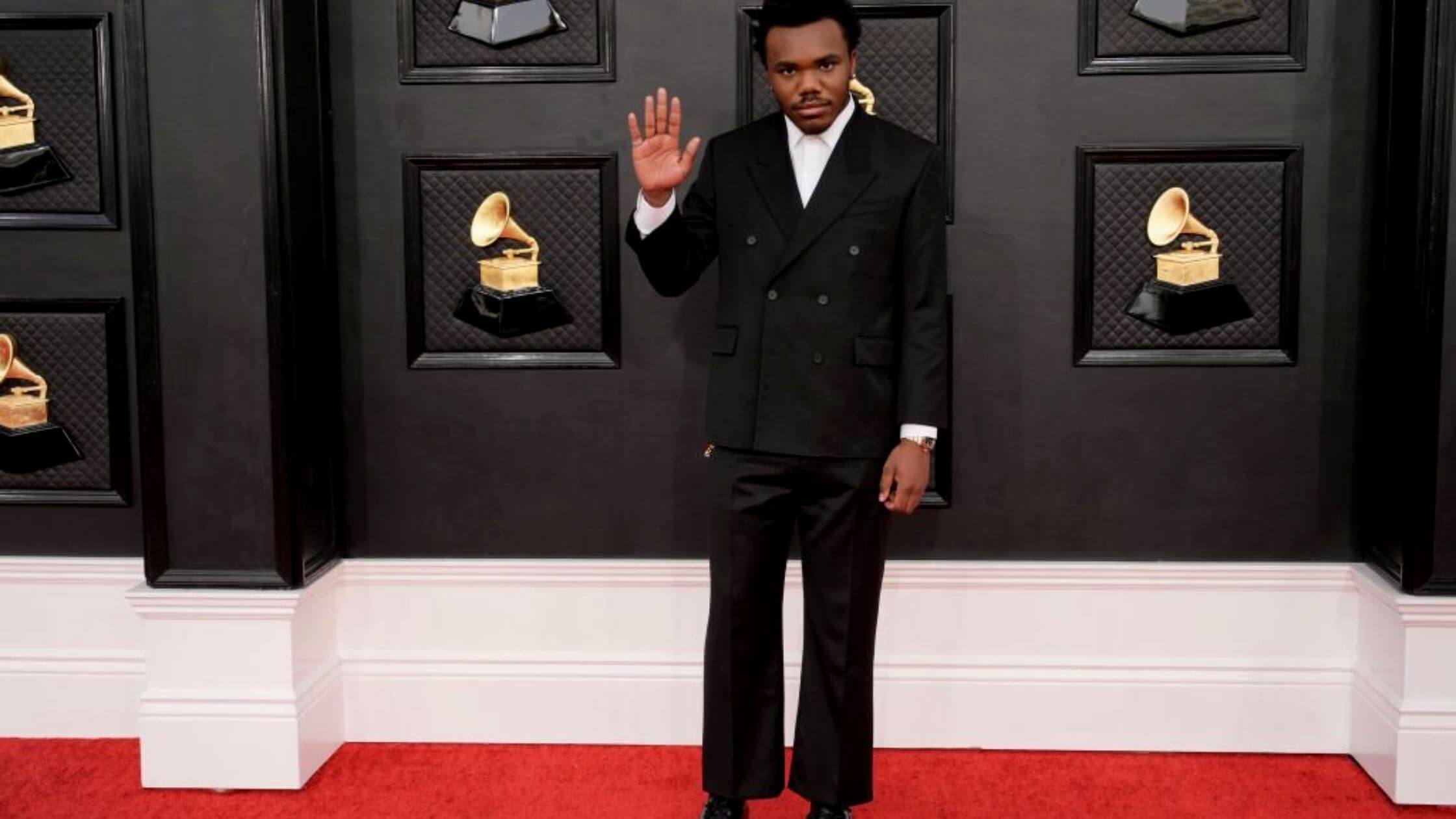 Baby Keem, was born on 22 October 2000 his birth name was Hykeem Jamal Carter Jr. The American rapper rose to fame after the following recognition of his release of his major single "Orange Soda" from the mixtape Die for my bitch. The rapper has further collaborated with the well-known Kanye West on the song Praise God, which surfed up to the top 20 of the chart, US Billboard Hot 100.
All of the mind-blowing music of Baby Keem has drawn a lot of hype toward him. Despite his massic success in the music industry, his height has been in the spotlight because some modern rappers have grown ubiquitously tall.
Baby Keem's Height Compared To Six Famous Rappers
The 22-year-old is famous for his friendly and amazing personality and he stands high at 5 feet 9 inches. The songwriter and the composer have been receiving fame and appreciation of great heights.
The rapper is almost 6 ft high as we all know that many famous rappers are not so tall. Before we judge anything. Let us compare the height of Baby Keem with some of the famous rappers.
Baby Keem VS Eminem
One of the greatest American rappers of all time has produced some of the greatest music and lyrics. In the era of racial barriers, he has broken all of them for his acceptance of a white rapper in popular music. Eminem stands at 5 feet and 8 inches, which makes Baby Keem an inch taller than him.
Baby Keem VS Lil Wayne
Lil Wayne, Originally known as Dwayne Michael Carter Jr. The American rapper began his career at the age of 12 and went on to become one of the greatest rappers of all time. He has collaborated with some of the greatest musicians such as Shakira, Bruno Mars, and many others. Lil Wayne stands at 5 feet and 5 inches which is equivalent to 165 centimeters. The budding rapper is four inches taller than Birdman Jr
Baby Keem VS Drake
The Canadian-born Rapper has been credited for popularizing R&B in hip-hop. Drake became the first male artist in over a decade to hold his fourth album Views which was released in 2016, in the top 200 Billboard for 13 non-consecutive weeks. It is believed that Drake is 2 inches taller than Baby Keem which makes the famous rapper stands at 6 feet 1 inch.
Baby Keem VS Kanye West
The 45-year-old is born in Atlanta and brought up in Chicago. Kanye west has over 160 million records sold all over the world and bagged 22 grammy awards and 75 nominations. The successful rapper is 6 inches tall, which makes him a single inch taller than a young rapper.
Baby Keem VS Nicky Minaj
Birth name Onika Tanya Maraj-Petty, born December 8, 1982, in Trinidad and Tobago. The rapper is based in the United States. She is one of the most influential female rap artists of all time.
She rose to fame after collaborating with Dirty Money and Young Money Entertainment. She stands at 5 feet and 2 inches with a nice personality. Hence, Baby Keem is driven 7 inches taller than her.
Checkout More: All About Giannis Antetokounmpo's Brother Francis Antetokounmpo
Baby Keem VS Snoop Dog
Snoop Dog, is the best example for the upcoming generation to move their life from rags to riches. Born to a veteran father who left him when he was three months old. He started rapping at a very young age, in response to the family's hardship, which helps him to feel better.
His fame captured him when he appeared in Dr. Dre's debut solo "deep cover". Ever since then, he has had 17 nominations at Grammy awards and sold over 35 million albums worldwide. The legendary rapper is five feet taller than Baby Keen, which means Snoop Dogg is 6 feet 4 inches.
Shone Palmer
I've been writing about LGBTQ issues for more than a decade as a journalist and content writer. I write about things that you care about. LGBTQ+ issues and intersectional topics, such as harmful stories about gender, sexuality, and other identities on the margins of society, I also write about mental health, social justice, and other things. I identify as queer, I'm asexual, I have HIV, and I just became a parent.