How Kate Middleton Is Adapting To Life As The Princess Of Wales?
The affairs of the Royal family interest people more than what goes on around them. Recently, numerous rumors were circulating about the forthcoming memoir by Prince Harry, Duke of Sussex.
And it has created a huge buzz both among people and even in the media. It was said that several parts of the forthcoming book which will be published on the 10th of this month have been leaked.
Also, it is believed that the memoir will bring out some of the biggest revelations of the Royal Family.
Kate Middleton To Princess Of Wales
On 09 September 2022, after King Charles acceded to the throne, the King declared the designation of William as Prince of Wales, with Catherine becoming Princess of Wales.
Catherine Elizabeth Middleton, Princess of Wales was born on 09 January 1982 at Royal Berkshire Hospital, Reading, Berkshire, England.
She belonged to an upper-middle-class family who moved from Bradfield Southend, Berkshire to Amman, Jordan, in May 1984, and her father worked for British Airways.
And it was in 2001 Middleton met Prince Williams when they were attending St Salvator's Hall at the University of St Andrews. The duo was believed to have met at a charity fashion show held at the university.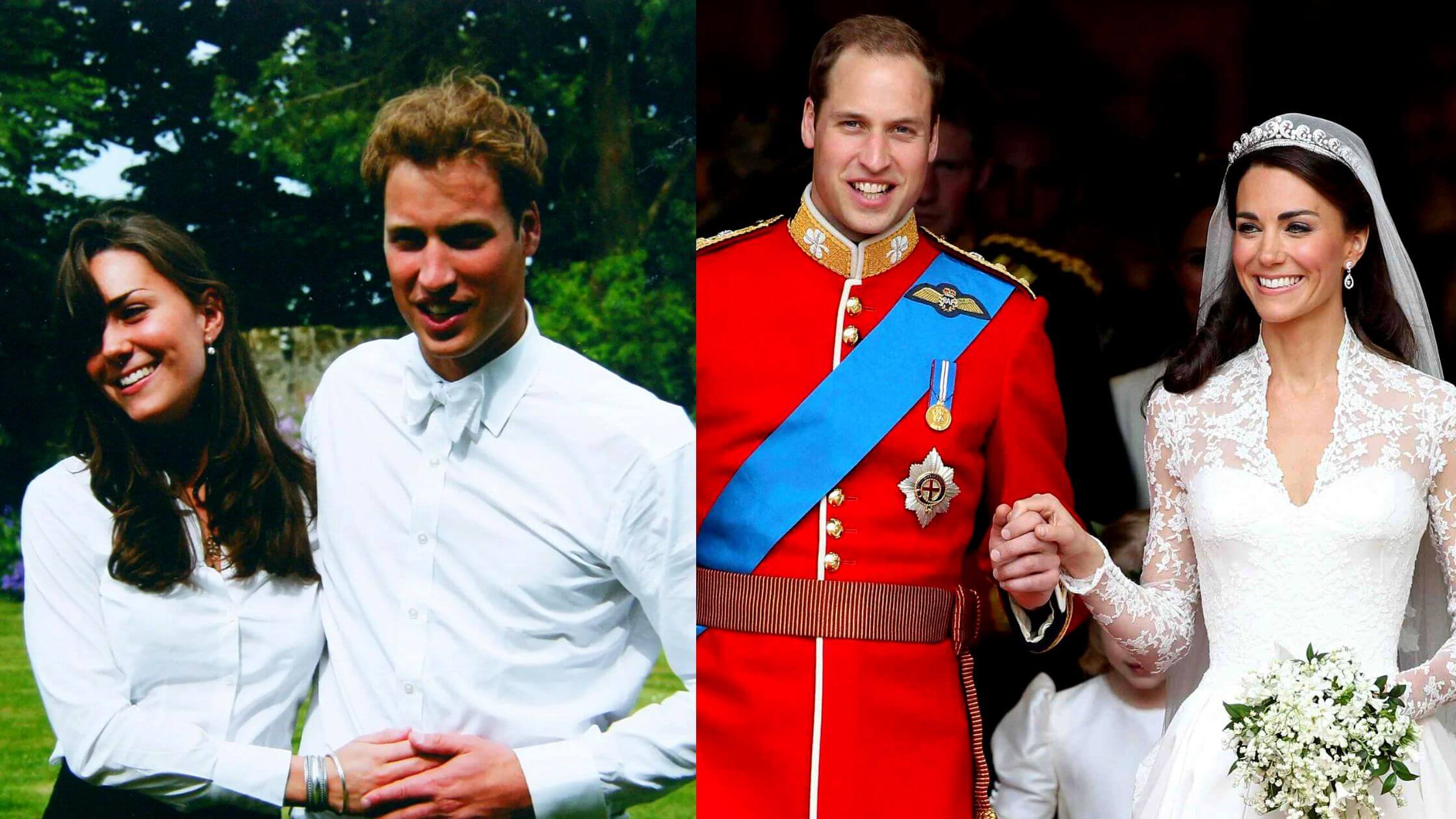 As of the reports, it is said that the couple started dating in 2003. Although they had an on-and-off relationship, things went well between them thus resulting in a happy married life.
Kate and Prince Williams got engaged in October 2010 in Kenya and the news was announced by the Clarence House on 16 November 2010. The Prince gave her the engagement ring that belonged to his late mother Diana, Princess of Wales.
Prior to the wedding, Catherine, who was christened as a child was confirmed into the Church of England. And after following all the Royal duties, the duo got married in Westminster Abbey on 29 April 2011.
The couple became parents to three children and in 2022 it was announced that the family would move to Adelaide Cottage in Windsor.
Was Kate Got Forced To Change Her Name?
According to Andrew Morton, the author of The Queen: Her Life, Queen Elizabeth was so impressed by Prince William's choice.
He even added that she was so happy by the fact that Catherine loved William for who he is rather than his title or position. She even remarked that this will be a loving friendship and companionship.
Morton added that William is someone who thinks twice before taking an action just the same as his grandmother and likewise, in his relationship too, he didn't rush much, rather he took time to make meaning to his relationship that ended in a marriage.
From the memoir by Prince Harry, it has been leaked that Kate was forced by the Royal family to change her name. King Charles, then Prince of Wales, requested his daughter-in-law, Kate, to change her name from Catherine.
It was because most of the members of the Royal family had names starting with the letter 'C' which according to them could cause confusion.
After marriage to William, she was forced to change her name, as it could also create confusion in the ciphers, a personal monogram every royal family member has.
With the declaration of the new Prince and Princess of Wales by King Charles III, William and Kate received new roles and new responsibilities.
Read More: How To Watch Prince Harry's 60 Minutes Interview With Anderson Cooper?
With the new title, William became the heir apparent to the British throne which makes Catherine the next Queen Consort. Although the position has no constitutional position or power, it has many significant influences.
Final Words
Being a princess, living in the palace is much more bearable than their public life. Because, Catherine has experienced several incidents in her life where she was mocked for her social status, family background, work history, fashion sense, etc.
Also, she was even body shamed by the media and was judged constantly with every move that she made. As of now, it is believed that she is well-adjusted both to her public life and her personal life in the palace.
Shone Palmer
I've been writing about LGBTQ issues for more than a decade as a journalist and content writer. I write about things that you care about. LGBTQ+ issues and intersectional topics, such as harmful stories about gender, sexuality, and other identities on the margins of society, I also write about mental health, social justice, and other things. I identify as queer, I'm asexual, I have HIV, and I just became a parent.