BottleRock Napa Valley 2023: Lineup, Tickets, Cost, Where To Buy, And Everything You Need To Know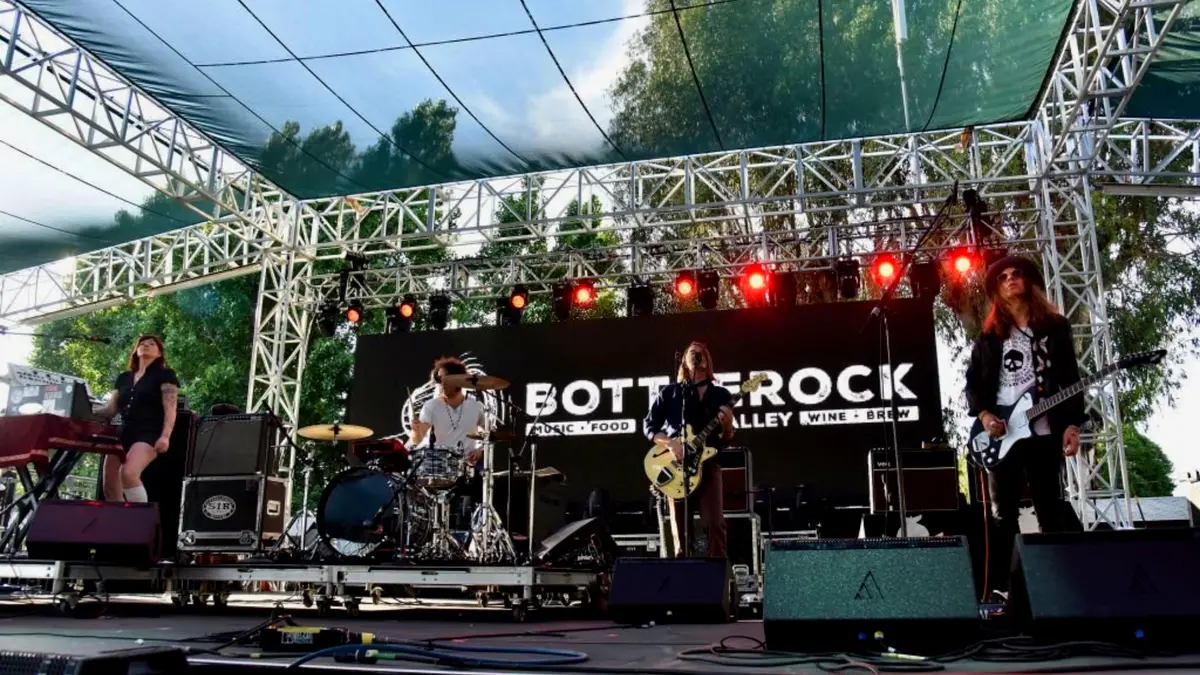 Bottle Rock Napa Valley has decided to celebrate its 10th-anniversary festival line-up in a few months presented by Jam Cellars. The anniversary will be celebrated as a three-day festival scheduled for May 26,27, and 28 in Napa California.
Eclectic top singers and chefs will perform on the stage in these three days.
The festival will be featured popular music legendaries such as EDM act Kyogo, pop hitmaker pink, Bay Area Heavy Metal Legends Metallica, and Country singer Luke Combs. And also featuring with five music stages, one Culinary stage, and other kinds of stages.
Celebrate this summer in Napa Valley and experience the three days with a feast of food, wine, and musical performances live.
Who Are The Participants?
The festival shows the presence of musical artists, popular artists, performing artists, and other musical acts. Fans can experience such different senses featuring several attractions like craft crew, culinary festivals, and wine.
The event will be featured several musical programs including musical acts with popular artists such as Post Malone, Lizzo, Billy Strings, Wu-tang clan, red hot chili Peppers, Lil Nas X, The Smashing Pumpkins, and Leon Bridges.
Popular artists like Thievery Corporation, Japanese Breakfast, Quinn XCII, Tovo Le, Phantogram, Yung Gravy, Bastille, Sherly crow, Nile Rodgers & Chick, and Carley Rae Jepsen are included.
Fans can experience the presence of other performing artists like Ashe, Lucius, Cautious Clay, Taj Mahal, Mike Campbell & The dirty Knobs, The airborne Toxic Event, Dayglow, Teddy Swims, Nickey Youre, Los Lobos, and War.
Fans can also experience the performance from the artists like Kenny Hoopla, Jax, Tom Odell, Sudan archives, Monophonics, The stone Foxes, The alive Moonalice, Ayleen Valentine, Pete Yorn, Beach Weather, Arden Jones, Cimafunk, Danielle Ponder, Particle kid, Little stranger, Christone Kingfish Ingram, and Mac Saturn.
Also Read: Golden Globe 2023: Live Telecast Details Of This Prestigious Awards Show
Availability Of Entry Pass
The sale of the tickets for the music festival will start on January 10 at 12 pm PT. people can access entry tickets from the official website of Bottle Rock Napa Valley at BottleRockNapaValley.com.
Children under the age of 6 can enter the event without any tickets with a ticketed parent or an adult. One adult can enter with at least two children under the age of 6 without taking any entry pass to them.
But children are not allowed to enter the event without a wristband. They can access it from the LittleRocker tag-a-kid booth.
The wide availability demands efficiency in the distribution of the entry pass. And the affiliated authority priory informed about the potential for refunds and exchanges of the tickets. Because the festival sales are final.
General admission tickets start at $389/pp. 3-day VIP tickets at $979/pp, 3-day Skydeck tickets at $1799/pp, 3-day Marriot Bonvoy American Express VIP Viewing Suite Tickets at $1899/pp, 3-day platinum tickets at $5495/pp.
For further pieces of information about the event, you can check out www.bottlerocknapavalley.com.
The limited number of advance tickets for the festival were presales before in December through BottleRockNapaVally.com.
Shone Palmer
I've been writing about LGBTQ issues for more than a decade as a journalist and content writer. I write about things that you care about. LGBTQ+ issues and intersectional topics, such as harmful stories about gender, sexuality, and other identities on the margins of society, I also write about mental health, social justice, and other things. I identify as queer, I'm asexual, I have HIV, and I just became a parent.