Meet The 3 Daughters Of Comedy Legend Carol Burnett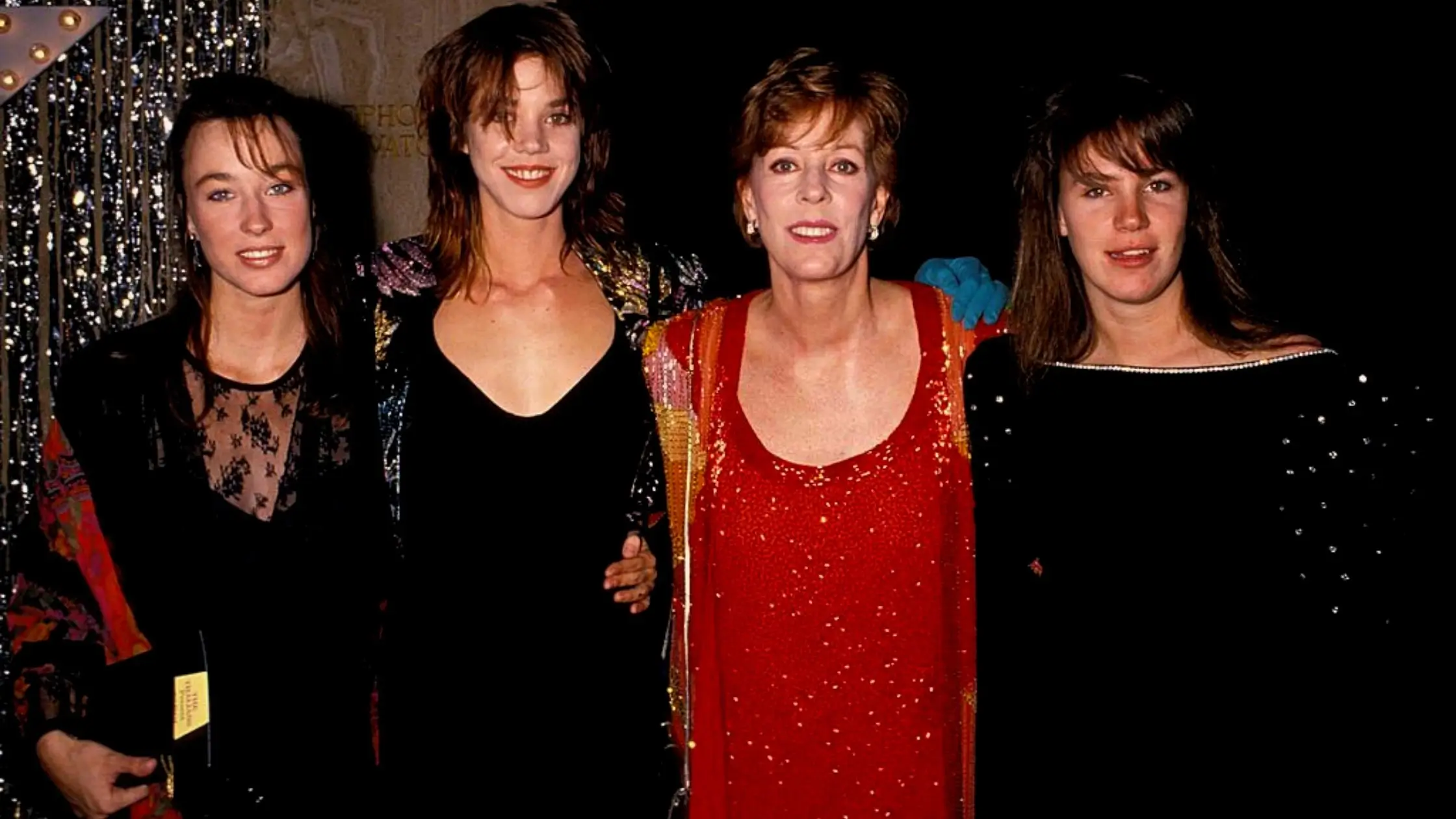 The comedy legend Carol Creighton Burnett is prominently known for her career as an actress, comedian, and singer.
Born on April 26, 1933, in San Antonio, Texas, United States, Carol is a writer belonging to the Golden Age of Hollywood. Her best-selling memoir, One More Time was published in 1986 by Random House. It even became the New York Times nonfiction bestseller.
On December 15, 1955, Carol married her beloved from college, Don Saroyan and later in 1962, the couple got divorced after 7 years of marriage.
Family Life Of Carol Burnett
On May 4, 1963, Carol married television producer Joe Hamilton, brother of American actress Kipp Hamilton.
He produced Carol's 1962 Carnegie Hall concert and later produced The Carol Burnett Show. The duo shares three daughters, Carrie Hamilton, Jody Hamilton, and Erin Hamilton.
In 1984, the couple got divorced due to their difficulty in coping with Carrie's drug problems. However, the couple made use of their chance to advise other parents about bearing such issues and even raised funds for the clinic where Carrie was treated.
And later in 1991, Joe Hamilton died of cancer. After ten years, Carol married Brian Miller, the principal drummer for the Hollywood Bowl Orchestra, who is also 23 years younger than her.
As discussed above, the 89-year-old actress shares three children with her late husband Joe Hamilton. But in early 2002, Carrie Louise Hamilton, Carol's eldest daughter, died after being diagnosed with pneumonia. She was suffering from lung cancer which later spread to her brain.
Carrie was an American actress, playwright, and singer who worked in numerous films, stage performances, television, and videos.
The actress was born on December 5, 1963, in New York City, United States, and has studied music and acting at Pepperdine University in Malibu, California.
In 1994, Carrie married musician Mark Templin from the 1983 American rock band, Ten Inch Men. After 4 years of marriage, the couple got divorced in 1998.
"Carrie's Gone" is a 1983 hit single by Fergie Frederiksen, Carrie's ex-boyfriend. He and his band, Le Roux, recorded this hit single inspiring the duo's breakup. It was declared that the couple was having a 12 years age gap which paved the way for their breakup.
After her death, Carrie's mom published 'Carrie and Me: A Mother-Daughter Love Story' in 2014 which became a New York Times bestselling memoir.
Carol was much connected to her eldest daughter as she had a similar personality to that of her's. She even remembers her as an interesting person and after the great loss, Carol never spoke much about Carrie.
Now, she is opening up about how difficult it was for her after losing her 38-year-old daughter. She reminisces that Carrie got sober at the age of 17 and underwent drug addiction. She was taken to several rehabs for which she hated her mom so much.
And it was then Carol said that she learned that she had to love Carrie more only that she'll get her daughter back. The mother-daughter duo wrote and worked together in three shows.
She even helped her mother to create a stage version of her memoir 'One More Time' but couldn't make it to see the production.
Jody Hamilton is the middle child of Joe and Carol. Unlike her siblings, Jody never made her name into controversies. Born on January 18, 1967, she was a producer and actress.
In 2018, the 56-year-old actress married Lonny Paul and is much into the entertainment industry. She has produced numerous shows including Carol Burnett: Show Stoppers and the reunion of the cast of The Carol Burnett Show.
Read: Rascal Flatts' J.D. Rooney Filed For Divorce Over Tiffany Fallon's Cheating 
Erin Hamilton is the third and youngest daughter of Carol and Joe. The 54 years old Erin is an American dance and electronic music singer. Born on August 14, 1968, she has acquired numerous hits on the U.S. Hot Dance Club Play chart.
She was also a member of myriad jazz and blues-influenced bands and even performed at the House of Blues before her dance music career. Erin's first solo was released in 1998 and it was the cover version of 'Dream Weaver,' a 1975 hit by Gary Wright.
Although Erin was successful in her profession, her personal life has always been a mess. The singer married producer-writer Trae Carlson and shares a son Zachary. But the marriage ended very soon and she had several other relationships. She was in a relationship with Tanya Sanchez, who committed suicide in 2001.
Erin gave birth to a son from Kurt West, Dylan who stays in boarding schools and family friends as his mother suffers from severe drug addiction.
And in order to get custody of Dylan, Carol and her current husband Burnett petitioned the court in early 2020. Carol fears that Erin's drug addiction could bring a negative impact on Dylan's life and to avoid this she needs the guardianship of her grandson.