Mike McDaniel Lost His Father When He Was 4: His Mother Is His Only Parent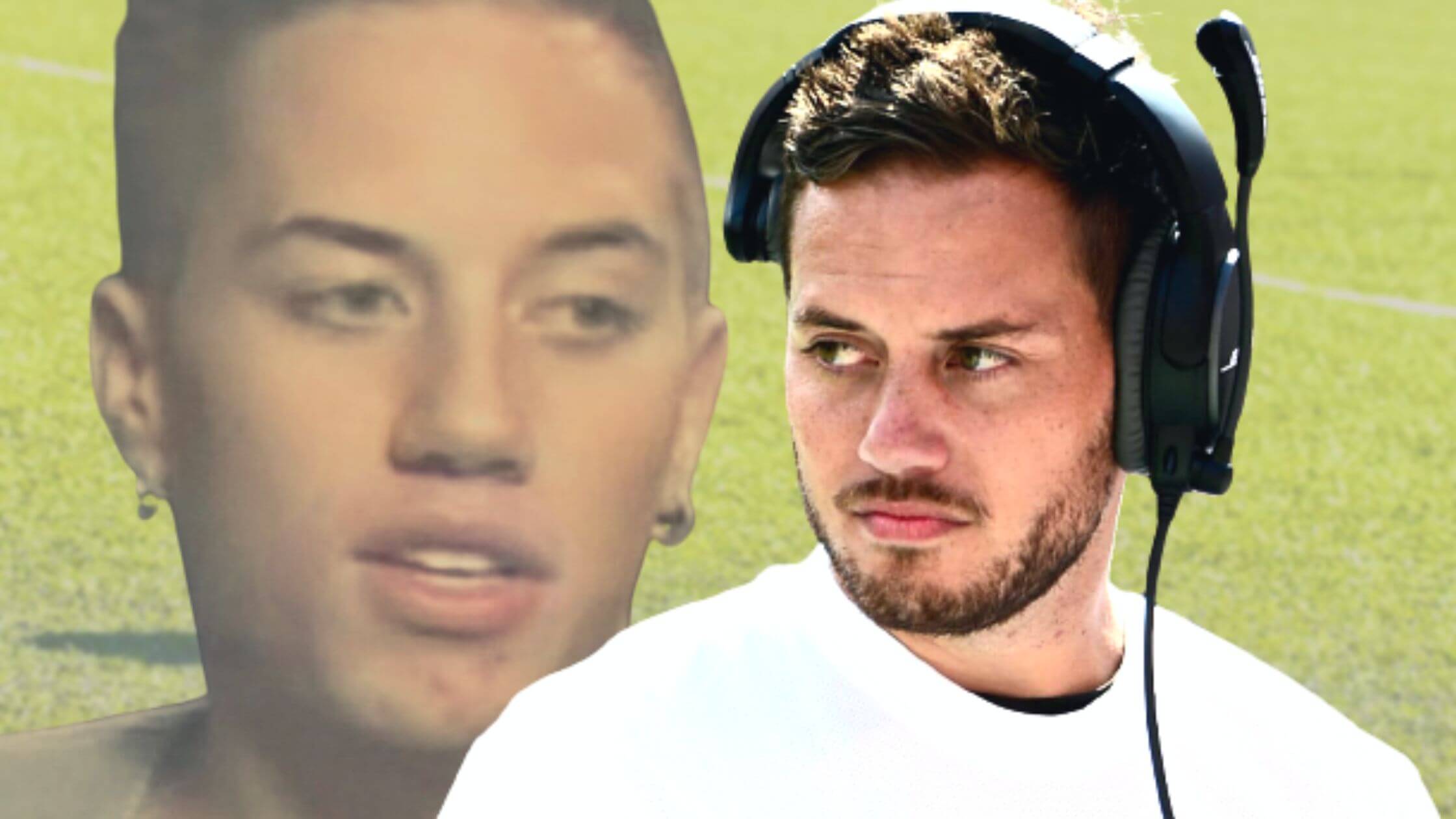 The American football coach and the head coach of the Miami Dolphins of the National Football League (NFL) Michael Lee McDaniel, professionally known as Mike McDaniel was born on March 6, 1983, in Aurora, Colorado.
The 39-year-old Mike started his coaching career in 2005 when he was hired as a coaching intern at the age of 22 by his hometown Denver Broncos.
He served under head coach Mike Shanahan. Under his guidance, the team exhibited some of their career bests with records following the retirement of John Elway.
The team defeated the consecutive Super Bowl Champion, New England Patriots. Later in 2006, he was hired by Houston Texans as an offensive assistant under head coach Gary Kubiak.
Being an offensive assistant coach, Mike served a myriad of teams under several great head coaches. From his 17 years of coaching experience, he leads various teams to success.
He worked as an assistant coach for teams including Washington Redskins, Cleveland Browns, Atlanta Falcons, and San Francisco 49ers from 2017-2021.
Remembering His Childhood
In February 2022, he was employed by the Miami Dolphins for the position of their 14th Head Coach. And later in the same year, the team played against the New England Patriots and the Dolphins won 20-7.
Recently, Mike has been interviewed by NBC Sports in which he talks about his not-very-happy childhood. He said that he lost his father at the very young age of four and being biracial he's faced miserable events even from his own relatives.
Although he had a green card being a citizen of the United States, his birth certificate lacked the details like his mother's name or nationality.
He even added that even though most of the people around him were having issues with him being multiracial, he is extremely proud of his whole life.
He opened up in the interview that he led a normal life in a poor household. And it was during his time as a coaching intern at Denver Broncos, he got to know more about coaching.
He disclosed that his late father was black while his mom with whom he spent the rest of his life was white. Being a single mom, he remembers how difficult it was for her to bring him up to the position he is enjoying now. And because of this, he said that he had a challenging childhood.
Read More: M3GAN Devastates The World Box Office With $45 Million
Mike's mom, Donna McDaniel was grown on a farm in eastern Colorado and his father died in an automobile accident. At this time, his mother was just 20 years old and had to face the greatest loss at a very young age.
Mother Is The Reason For His Existence
As he is aware of how his mother struggled all these years, he credits all his achievements to the one whom he believes is the one reason for his existence, his mother Donna.
After being selected as the head coach of the Miami Dolphins in February of 2022 February, he said that it was with his mom he shared this great news first. From his words, it is evident how much he cared for her and vice versa.
He even disclosed that in his childhood, he wasn't much aware of his biological father, and as he has to pay a lot for his studies, he took out huge loans.
It is said that Mike's father is an African-American and because of this his mom's relatives stopped communicating with them since she married a man belonging to a different nationality. And because of this, he isn't much aware of about half of his relatives from his mom's side.
In order to bring him up, his mother, Donna, worked as a credit consultant at Monfort Beef in Greeley. As it wasn't enough for the family she even worked in a company that delivered things like meat.
She always made her occupied so that her only son could have a better life. Being a single parent, Mike said that his mother never gave up on him and always made sure that he gets the best.
And he believes that it was only because of her that he is enjoying the present position and for that, he is always thankful to her. From the whole interview, it is evident that the mom-and-son duo share a huge love for each other.