Mohammed Bin Salman: His Family, And Net Worth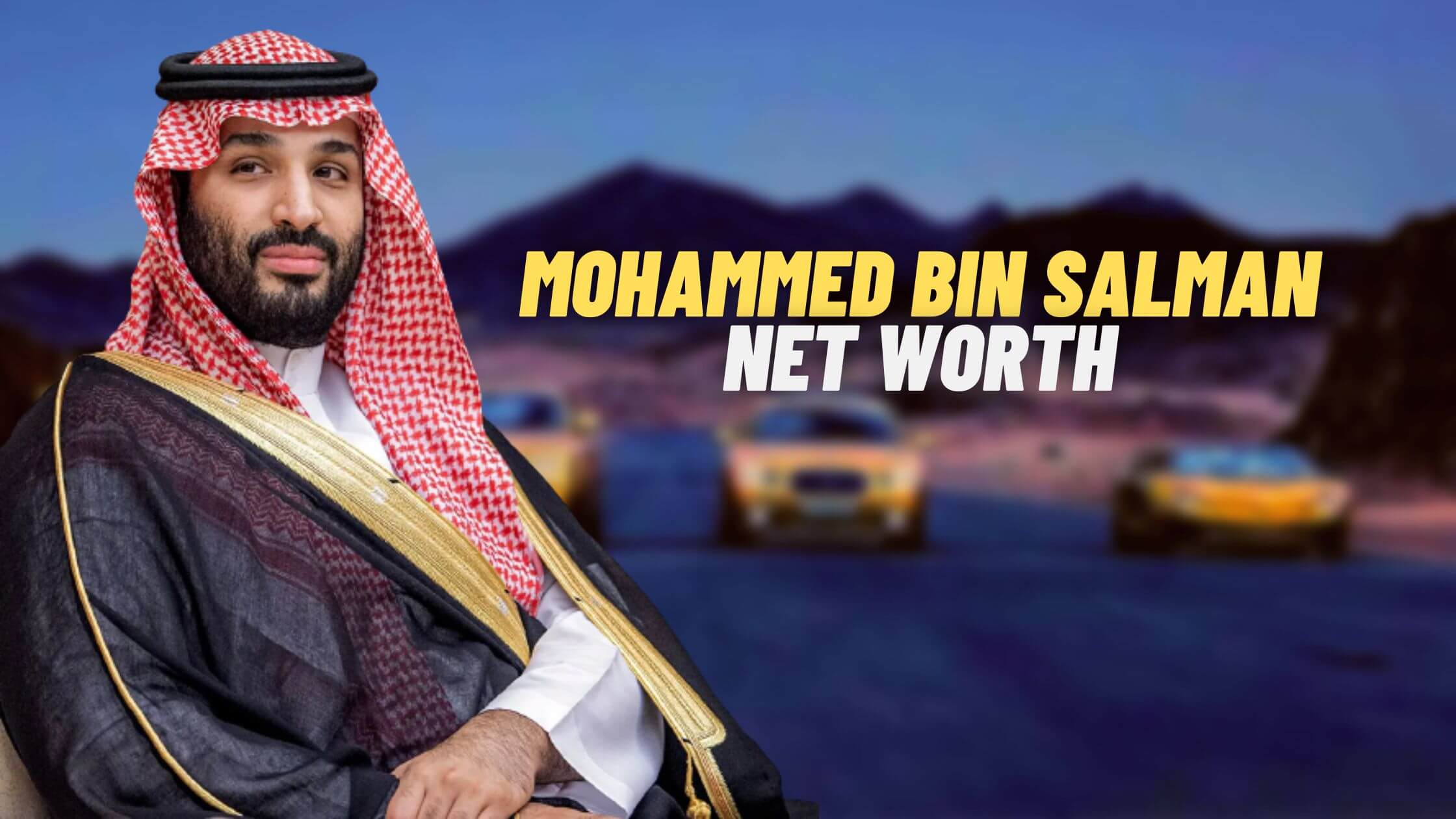 Mohammed Bin Salman, also known by MBS his initials, is the crown prince and prime minister of Saudi Arabia.
Born on august 31 in 1985 to Salman bin Abdul Aziz and Fahda bint Falah Al Hithalain of the ruling house of Saudi Arabia Al Saud. The crown prince of Saudi Arabia is 37 years old as of 2022.
His Career
Mohammed bin Salman finished his studies before working for several years in the private sector.
Following his experience in the private sector with different companies, he accompanied his father as an aid. After serving as a consultant, he became the political advisor to his father at the age of 24.
Death of the crown prince Sulthan bin Abdulaziz in October 2011, his father became the second deputy and minister of defense, which made him his private advisor.
Following in 2012, his father became the crown prince with the demise of Crown Prince Nayef bin Abdulaziz, which enable him to further rank up his position. As time went by his father was named the king in 2015.
Following his father's succession, he was appointed as Minister of Defence and second deputy prime minister of Saudi Arabia in 2015.
Upon his rise to power in 2015, he was initially criticized for the political unrest in Yemen that began in 2011, which escalated until Yemen's president was put back in position by eliminating Houthi rebels.
When he was appointed as crown prince in 2017, he pledged to clean the government and the entire of Saudi Arabia of corruption.
Following the objective, he flushed almost 200 wealthy businessmen along with the arrest of the Saudi prince and billionaire Al-Waleed bin Talat over corruption and money laundering charges.
Furthermore, he has declared a vision plan that is to be achieved by 2030 called Vision 2030, which aims to drive their economy away from depending on the oil reserves and wishes to attract diverse industries such as biotechnology, renewable energy, robotics, and many others.
He initiated the project of development by creating Neom, Line, and other smart cities. Vision 2030 also includes the plan to build the first nuclear reactor which was announced back in 2018 and plans to build 16 nuclear reactors in the next 20 years.
Apart from developments the prime minister has enabled diverse entertainment, cultural activities, and sports to thrive in the emirate of Al Qiddiya. After 35 years of ban, he has opened the first public cinema in the country.
He has established strategic economic reforms that help to grow the economy of the country by driving away from the ultra-conservative and more moderate and tolerant of all religions in the world, in this way different cultures of tourists and visitors will attract that will eventually help to boom the economy of the country.
Personal Life And Relationships
Since the Crown Prince is born and brought up in a reputed family, Mohammed Salman didn't have any girlfriends reported up to this date. However, speculation has erupted earlier linking the Crown Prince and American singer Linsay Lohan.
Discover More: Lisa Marie Presley Net Worth 2023: Know More About Lisa
In response to the rumors, the father of the American singer claimed that they were good friends.
On 28 April 2008, Mohammed bin Salman married his relative and first cousin, Sara bint Monsour. The couple gave birth to five children, three boys, and two girls.
The first four children were named after their grandparents and the fifth child was named after their great-grandfather King Abdulaziz.
Net Worth And Assets
As the political figure has spent most of his life developing the country's economy. The crown prince has inherited as well as made a generous amount of wealth throughout his career. His net worth is estimated to be $25 billion as of 2023.
He has an exotic collection of luxurious and superfast cars ranging from Land cruisers, BMWs, Ferraris, Lamborghinis, and Bugatti.
He also owns two yachts. Pegasus VIII, a luxury motor yacht that is inbuilt with a theatre, dance floor, bar, helipad, and golf range was bought in 2008, its worth is estimated to be billions.
He also purchased Serene, in 2014 from the Russian Voda Tycoon Yuri Shefler for $689 million. Serene is one of the largest superyachts in the world.