Ryan Murphy Praises The LGBTQ Actors In His Show At The Golden Globe 2023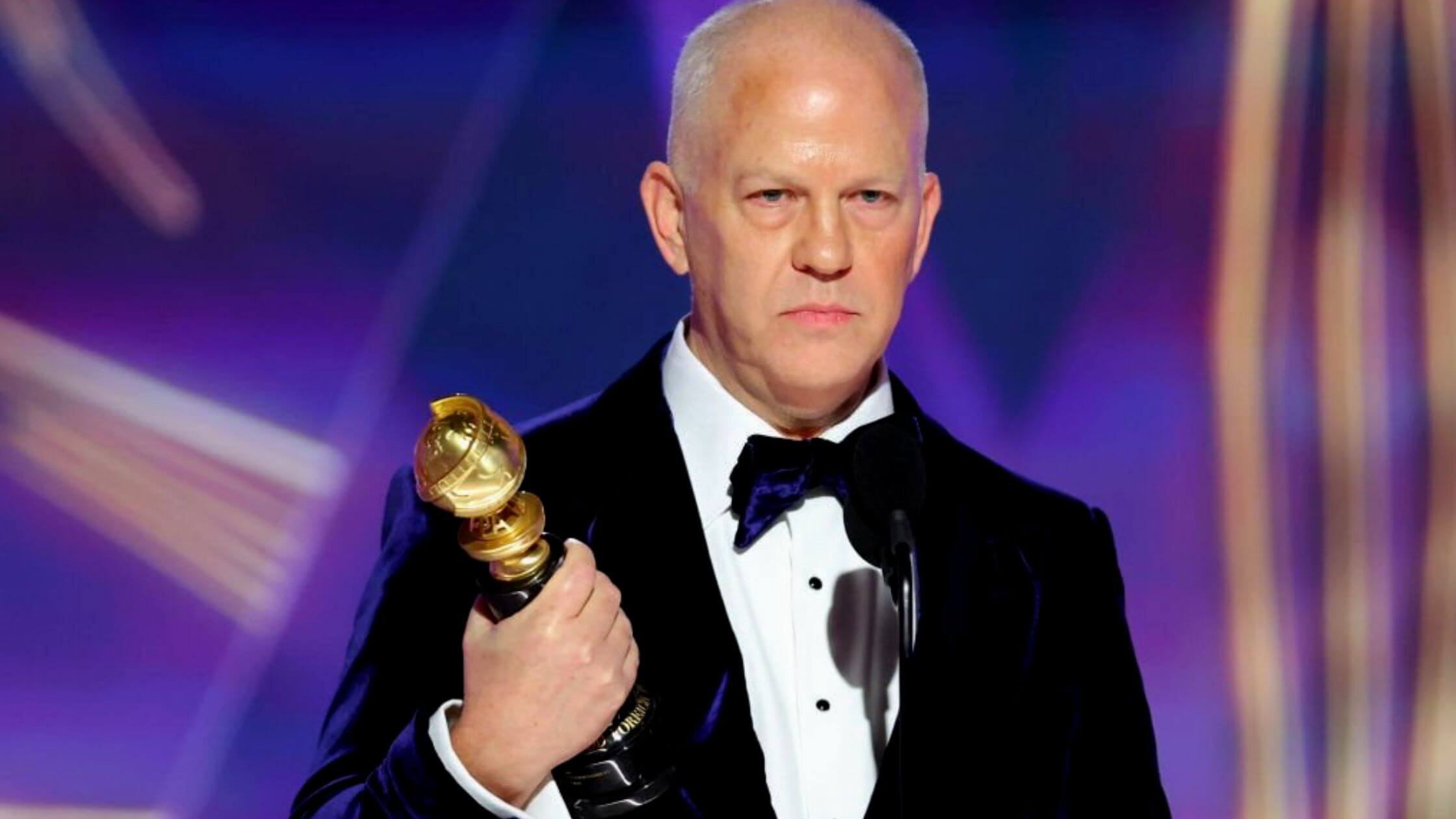 Ryan Murphy was awarded Carol Burnett Award for Outstanding Television series on or off the screen at the golden globe on Tuesday night. The prolific producer is known for honoring works such as American Horror Story, American Crime Story, Glee, and the 2022 release Dahmer.
During his speech, he praised several prominent stars. Initially, he shouted for Michaela Jae Rodriguez for the role in Pose and who became the first trans-actress to grab the Gloden Globe in 2021.
He expressed his gratitude to other stars Billy Porter, and Niecy Nash who is a nominee for the Dahmer-Monster The Jeffery Dahmer story; The Normal heart Star Matt Bohmer and The inspection nominee Jeremy Pope for revealing their true selves on and off the screen. He applauded the hard work of these actors in his lifetime achievement speech.
Murphy continued by captivating the audience that during his childhood in 1970, he used to watch the Carol Burnett Show, and he never imagined himself receiving an award or even casting in a role Television Show.
He Shows His Support For LGBTQ People
He revealed that as an LGBTQ kid, to thrive in America was indeed difficult. The whole crowd applauds as he shouted Florida disclosing that he has only one word for all of the fans around the world.
He argued everyone who has been often told to never become anything to overcome the fear by hiding it. He offered to look up the example of MJ, Billy, Niecy, Matt, and Jeremy as they all have been toiling hard to achieve success in their life.
He revealed that for 25 years he has been trying to make the invisible and unloved people into heroes he has longed to see but unfortunately it is rare in pop culture.
Ryan Murphy went on to thank all his friends and family for supporting him throughout his entire career. He appreciated both FX and Netflix for their part in believing him and especially the Hollywood Foreign Press Association.
He also relished some of the notable stars like Julia Roberts, Billie Lourd, Leslie Grossman, and others for sticking with him through thick and thin times. As he carried on to the end of the speech, he closed his speech by expressing his time with Carol Burnet as she featured in the second season of the Glee.
Up to this date, Ryan Murphy has earlier bagged five golden globes, which include, the best drama for Nip/Tuck in 2005; the best comedy/musical series for Glee in the years 2010 and 2011.
More: Rihanna Receives Her First Golden Globe Nomination For 'Lift Me Up'
In 2017, he won the best-limited series in the anthology category "The People v. O.J Simpson: American crime story and for its sequel The Assassination of Gianni Versace (2018). He has had an additional 16 nominations throughout his career in the industry.
The veteran filmmaker was lauded for his work and his personality by the event joiners in the golden globe award ceremony.
Porter who introduced Murphy with a series of accolades about murphy, insisted that the English dictionary does not have enough words to express the kindness and gratitude shown to him. He went on to say that Murphy used you to confront him during his early days in Hollywood.
The HFPA president Helen Hohene revealed that Murphy not only thrives because of his work but his influence in the industry has influenced a lot of generations to pursue their passion despite the discrimination.
Murphy has created lots of opportunities for women, people of color, and the LGBTQ community through his Half initiatives that allow these categorized individuals to fill in the slots of director and other positions by 50%.
This award won by Ryan Murphy is one of the golden globes' highest honors, which was established in 2019 after honoring Carol Burnett herself, since then the award remembered Ellen DeGeneres and Norman Lear.
Shone Palmer
I've been writing about LGBTQ issues for more than a decade as a journalist and content writer. I write about things that you care about. LGBTQ+ issues and intersectional topics, such as harmful stories about gender, sexuality, and other identities on the margins of society, I also write about mental health, social justice, and other things. I identify as queer, I'm asexual, I have HIV, and I just became a parent.