Father Of 10 Eddie Murphy Responds To Nick Cannon's 12 Children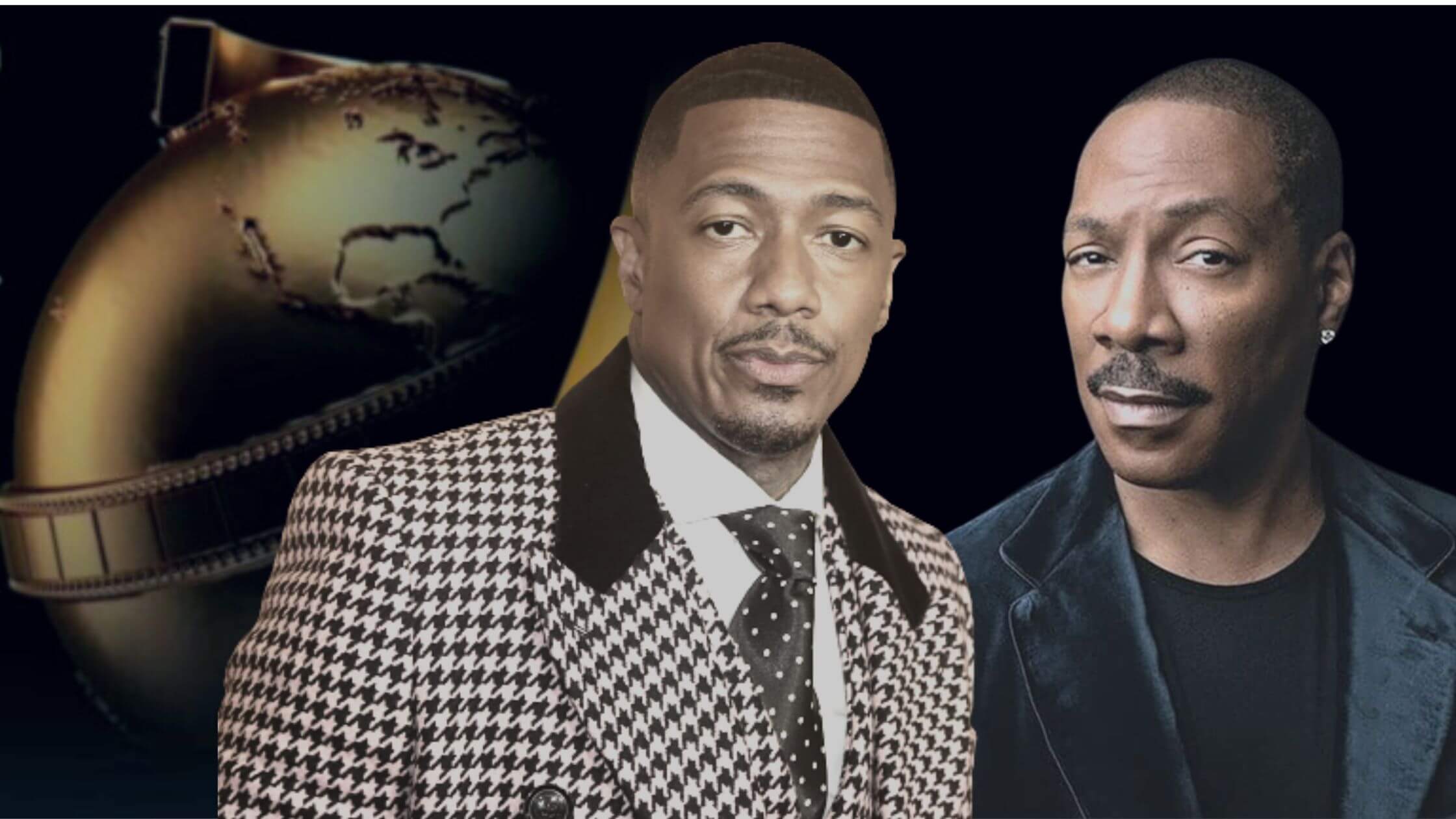 The 80th Golden Globe Awards was held on Tuesday, January 10, 2023, at The Beverly Hilton, Beverly Hills, California, United States.
The first global event of the year witnessed a huge line of celebrities from all over the world. Also, it has paved the way for numerous talks among those who attended the show. Since it's been only hours, news on the event is just coming out one by one.
As of now, American actor Edward Regan Murphy(Eddie Murphy) is the one who is shining in the news. At the 80th Golden Globe Awards, Eddie was honored with the Cecil B. DeMille Award.
During the ceremony, while presenting the award, the American actor cum comedian was trolled by American stand-up comedian, actor, and producer, Tracy Morgan for having 10 kids.
Murphy was giving an emotional speech about the honoree and his long career achievements. And it was, he mentioned that one of the greatest and most difficult jobs is being a dad. He even commended that Eddie's pull-out game is weak and that he has 10 children.
Morgan even joked that Eddie and his present partner, Paige Butcher are trying to break Bob Marley's record of having 11 children.
The Reaction Of Murphy When Asked About Cannon
The 61-year-old actor is also a comedian, writer, producer, and singer who shares 10 children with five partners.
When asked about his thoughts about Cannon having 12 kids, he just gave a whole thumbs up. Lately, in December 2022, Cannon welcomed his daughter Halo with partner Scott.
This was right one month after the death of their son Zen who was born in April 2021 and was diagnosed with brain cancer.
In the year 2022 alone, Cannon expanded his family line with the birth of sons Legendary and Rise, and a daughter Onyx. The 42-year-old American television host, actor, rapper, and comedian dated singer Christina Milian, Kim Kardashian, and model Jessica White.
But doesn't have any children from any of these relationships. He became a father for the first time with the birth of fraternal twins, Moroccan Scott and Monroe Cannon whom he shares with his ex-wife Mariah Carey. Later, the couple got divorced in the year 2016.
Cannon has attracted huge media coverage for fathering myriad children with multiple partners.
He shares three children with American model Brittany Bell. Golden Sagon Cannon(5), Powerful Queen Cannon(2), and Rise Messiah Cannon(3 months) respectively are their three kids.
The number is the same with Abby De La Rosa, a former radio personality. The duo shares twins, Zion Mixolydian Cannon and Zillion Heir Cannon (18 months) and Beautiful Zeppelin Cannon(1 month).
The rapper shares 2 children with model Alyssa Scott but due to illness, his son Zen Scott Cannon(5 months) passed away in December 2021. Within a month the couple gave birth to their daughter Halo Marie Cannon(27 days).
Cannon shares son Legendary Love Cannon(6 months) with model Bre Tiesi and daughter Onyx Ice Cole Cannon(3 months) with American model LaNisha Cole.
When asked about his plans on expanding his family line, the "Masked Singer" host said that he has no idea and he's good right now. He stated that for him fatherhood is the number one priority.
On the other hand, Eddie Murphy who also shares 10 children with different partners stated that he loves fatherhood.
He even commended that he is blessed with his kids and he urges that his kids are so great that no one among them is like a Hollywood Jerk kid.
How Many Wives Has Eddie Murphy Had?
As discussed above, the 61-year-old actor shares 10 children from different partners. Lately, he became a grandfather as his son Myles welcomed his daughter.
Eddie stated that things happen in cycles and presently, he is in a cycle where he considers that there is no other blessing than having a child. He even added that there is no other sweeter blessing than seeing your grandchild.
Related: 'Your Pull-Out Game Is So Weak': Tracy Morgan Trolled Eddie Murphy At Golden Globe Awards
Just like his huge career in the Hollywood entertainment industry, he has also built a huge family with 10 kids. He is a father to six daughters and four sons. Eddie welcomed his two sons from different partners in quick succession.
He had his first son Eric Murphy(1989) from his then-girlfriend, Paulette McNeely, and his second son Christian(1990) with then-girlfriend Tamara Hood.
In 1988, the actor met Nicole Mitchell at an NAACP Image Awards show and had a longtime romantic relationship.
The duo got married and had five children together namely, Bria, Myles, Shayne, Zola, and Bella. The couple who got married in 1993 later got divorced in 2006 citing 'irreconcilable differences.'
Right after the divorce, Eddie started dating former Spice Girl Melanie Brown who gave birth to his daughter Angel.
Although initially, he refused the fatherhood of the child, later it was proven that he is the biological father to Angel. And in May 2006, Murphy became a father again to a daughter, Izzy by Australian model Paige Butcher.
The duo has been dating since 2012 and in November 2018, Paige gave birth to their second child, Max. Even though he has been engaged to Paige since 2018, the duo hasn't made their relationship official. This makes Nicole Mitchell, his only legal wife.