Supermodel Tatjana Patitz's Sudden Demise After A 40-Year Career In Modeling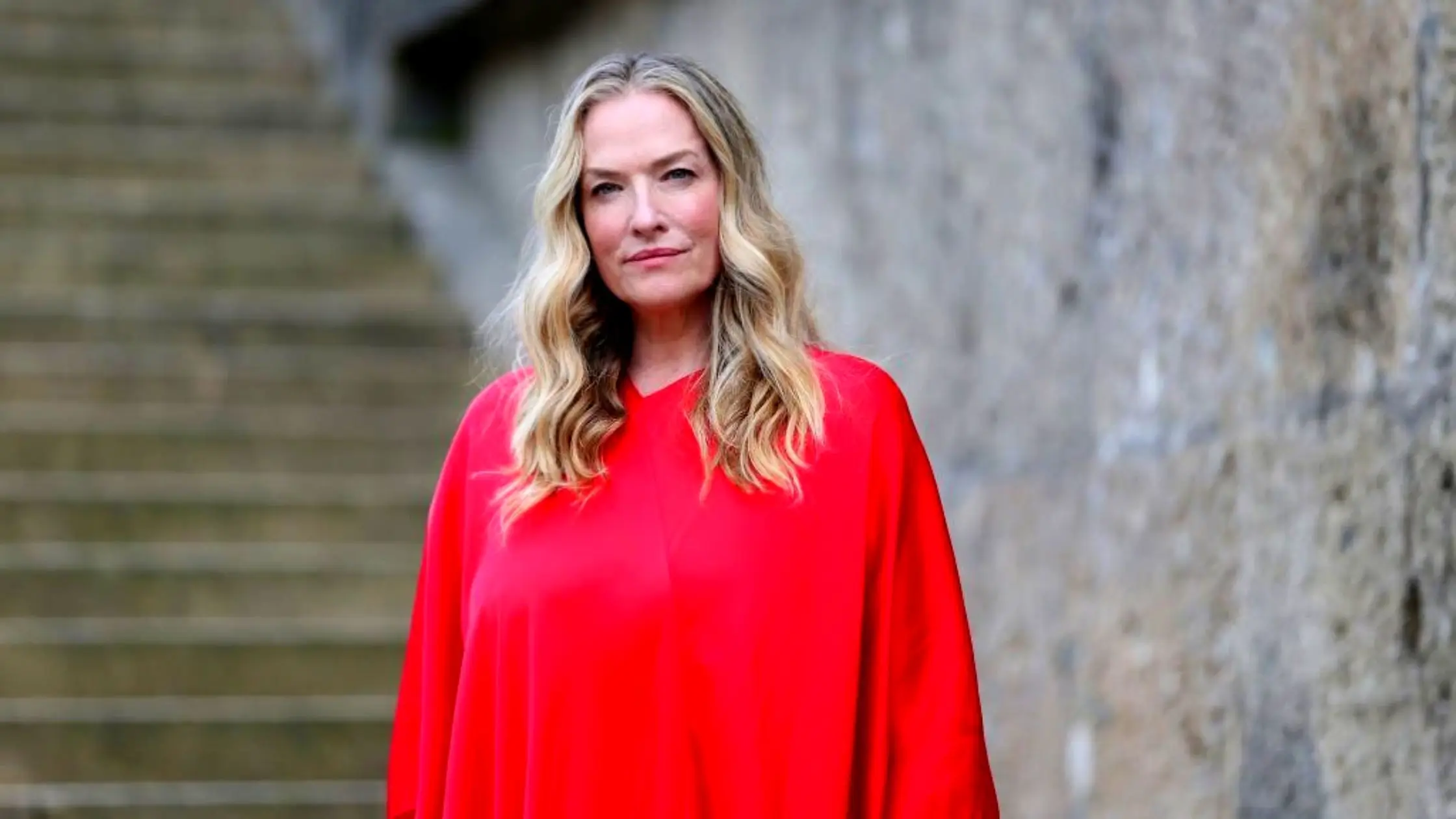 The 90's original supermodel Tatjana Patitz died of breast cancer. Her agent confirmed that the German model and actress passed away on 12 January 2023 in Santa Barbara, California after being diagnosed with breast cancer.
George Michael's "Freedom! '90 " actress was born on 25 March 1966 in Hamburg, West Germany, and acquired global supremacy during the 80s and 90s. She has worked for a myriad of eminent fashion designers both on the runway and in magazines like Elle, Harper's Bazaar, and Vogue.
More About Tatjana Patitz's Career
In 1990, the supermodel worked alongside Christy Turlington, Naomi Campbell, Linda Evangelista, and Cindy Crawford for Vogue's cover picture. The picture became one of the most iconic fashion covers of all time.
Also, it gained a position in Edward Enninful's top ten British Vogue covers of all time. And this even paved the way for the German model to make it to the cover of US Vogue on her own within the same month.
Nigel Barker, the author of Models of Influence: 50 Women Who Reset The Course of Fashion, commended in his book that Patitz, known for her piercing gaze, is believed to be possessed with an exoticism and wide emotional range which made her different from her peers.
During her supermodel career in the 80s, she appeared on almost a dozen of Vogue covers and other top magazines which inspired George Michael to choose her as his cast for the 'Freedom! '90' music video. 
The supermodel was discovered through a beauty contest 'Elite Model Look' in which she won third and caught the eyes of John Casablancas, founder of Elite Model Management.
She was selected and taken to Paris on a contract, although the early 80s were not much success for the then 17-year-old model, she gained fame in the late 80s by featuring on the cover of British Vogue which was one of her top covers. 
Also, by the end of the 80s, she started working with photographer Peter Lindbergh, with whom she shares 30 years of collaborative relationship that helped her a lot in building her supermodel era.
Lindbergh stated in his book '10 Women,' that he admires Tatjana as she always stays herself and is very soft with everyone.
But at the same time, he recalls that she was strong and always talked her heart out, and stood up for what she believed was right.
He reminisces that it was so enriching to work with her and it is impossible for one to not admire her inner beauty rather than her outer self. Also, he opened up that it is impossible for one to not fall in love with her. 
Anna Wintour, the chief content officer of Condé Nast and global editorial director of Vogue remarked that the supermodel was a European symbol of chic like Romy Schneider-meets-Monica Vitti.
In 2004, the Vogue supermodel gave birth to her son Jonah who accompanied her for most of her shoots including "The Great Escape" for American Vogue's August 2012 issue and "Family Matters" in the December 2019 issue.
The 56-year-old model was survived by her 19-year-old son, sister, and her parents. Corinne Nicolas, Patitz's agent who confirmed her death with the media said that the family is overwhelmed by her sudden demise and that she was a compassionate soul who had a kind and generous heart.
Other than being a supermodel she was an avid advocate of animal rights and she always voiced for the conservation of wild horses. 
Wintour commended that Patitz was always known for her unique beauty. She said that the supermodel was far less visible than her peers- more mysterious, more grownup elusive and that had its own charm.
Patitz, who learned horse riding at a very young age, spent her summer in her family's summer vacation home in Mallorca and participated in horse camps.
Checkout More: Cardinal George Pell, Convicted For Child Sex Abuse, Passed Away At Age 81
During some interviews, Patitz even opened up that horse riding means freedom, connectedness, and dedication to her.
She stated that horses help her transform her stress and worries as they are so genuine and spiritual. They make her happy, and relaxed at the time she feels pressured or tense. 
Other than horses, she always stood as an advocate for animal rights and filmed a PSA in 2007 supporting Orangutan Outreach for the protection of orangutans in the rain forests of Borneo, Indonesia. Patitz always loved to have nature around her and always loved to keep animals and care for them.