Kanye Secretly Tied Knot With Yeezy Designer Bianca Censori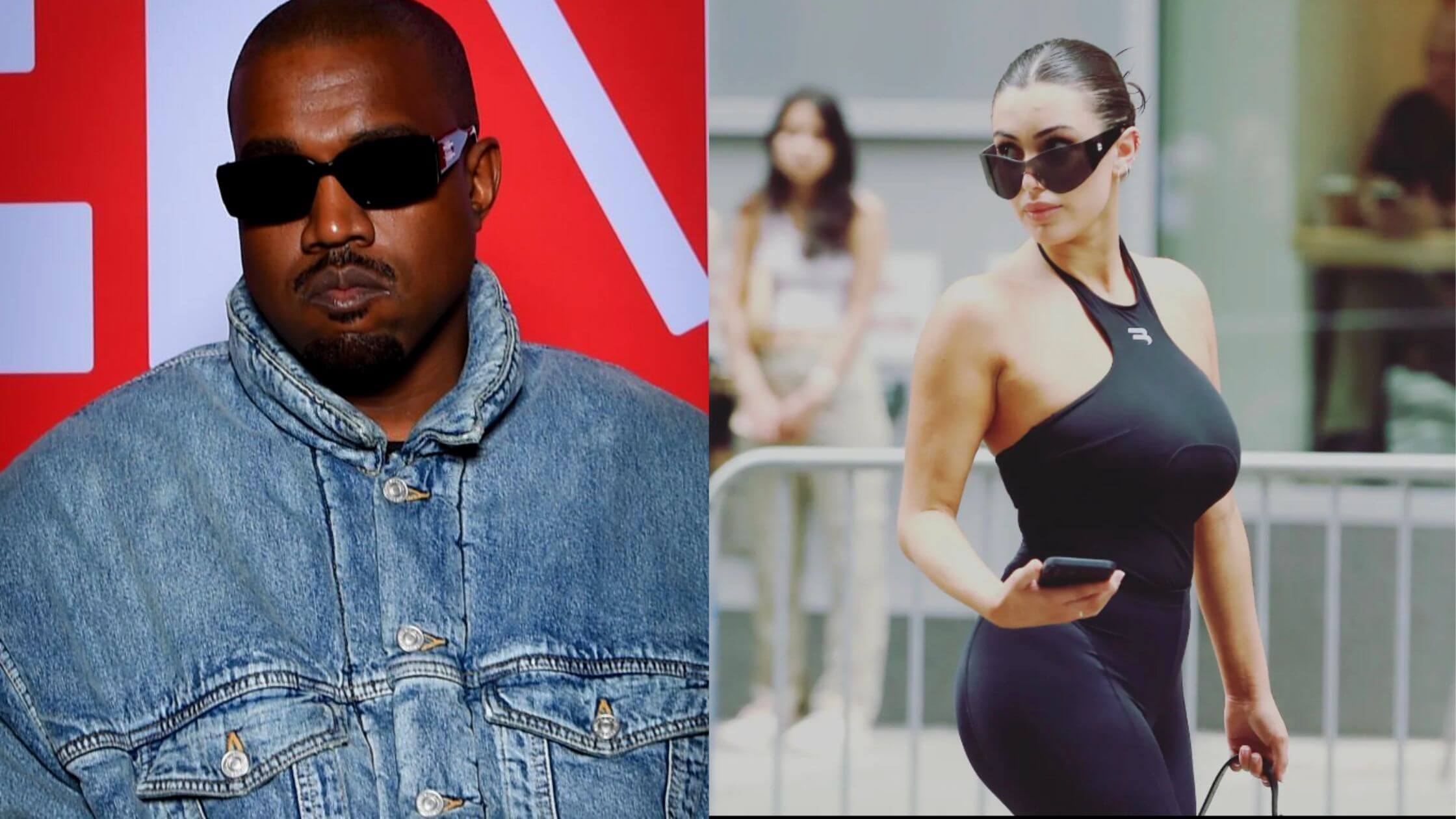 Kanye west also goes by "Ye" and reportedly tied the knot with the head of the Architecture of his brand Yeezy, Bianca Censori. The incident took place secretly and no details of the event have been disclosed by either of the newlyweds.
Bianca joined Yeezy after the pandemic which led her to quit her previous job as a Student Architect at DP Toscano Architect.
Kanye And Bianca Censori Was Spotted Together
Following their secret marriage, the couple was spotted hanging out and dining together at the Waldorf Astoria in Beverly Hills.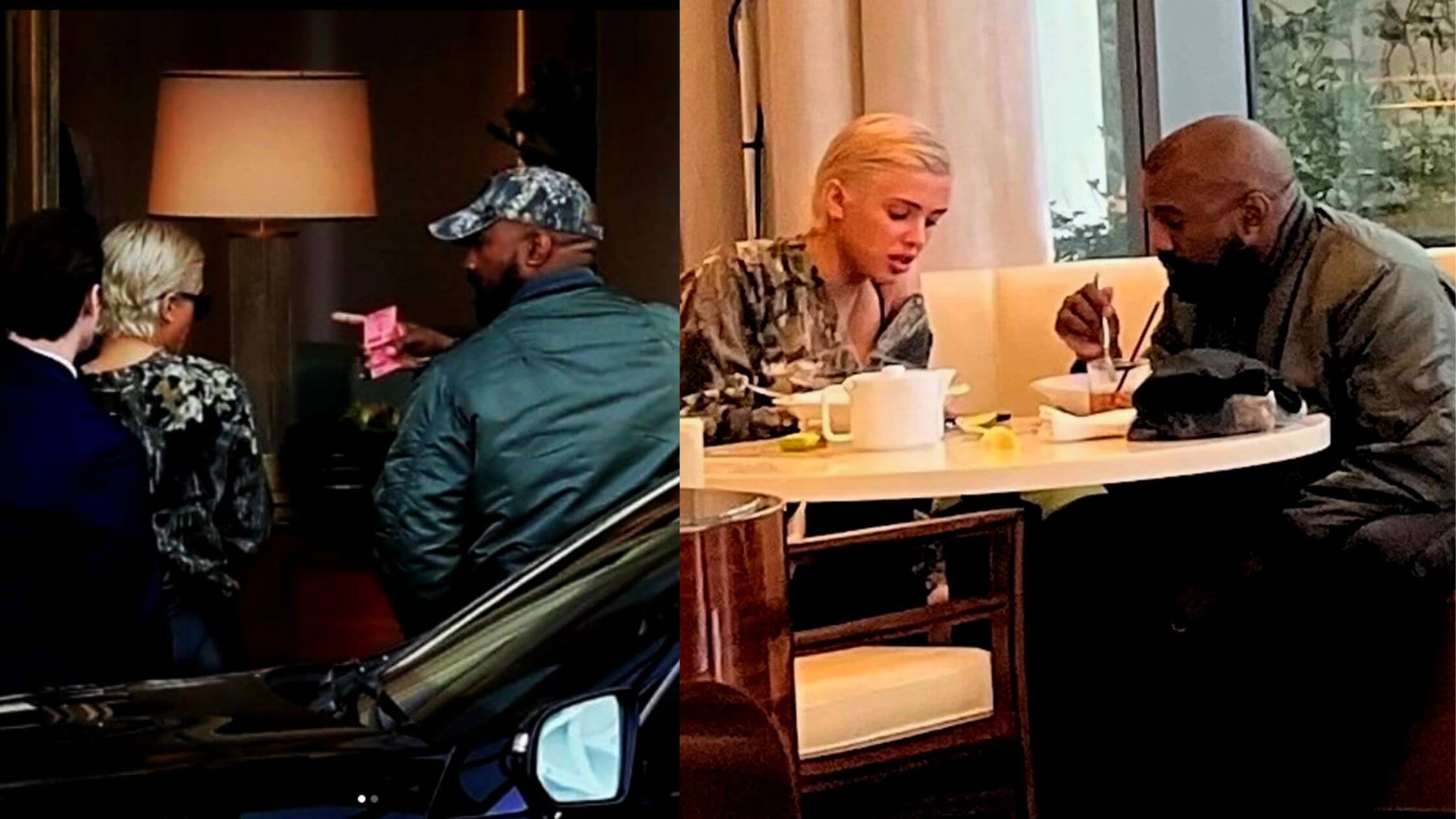 According to the reports, the rapper was seen wearing a new gold ring on his left hand-ring finger which symbolizes his commitment to Bianca Censori.
In addition, his latest released track is titled "censori overloaded" which might have been a clue then.
It had a phrase that goes that he can't bed with another woman until he gets married. Many believe that this would not be a coincidence as he has officially married his Designer, though official statements have not been revealed.
Despite their secret marriage, to live in the country as a married couple they require a marriage certificate as per the law. This means that the couple might apply for their marriage certificates sooner than we expect if the explosive news is true.
Kanye West has been in a string of controversies over his personal life since his divorce was finalized back in 2021, from the American businesswoman and media celebrity Kim Kardashian.
The couple was together for seven years. Kim and Kanye started dating in 2011 and married after, her divorce from his ex-husband, in 2014. The couple welcomed their first child in 2013.
After the marriage, they welcomed three more children into their lives. Post the divorce, Kim revealed that she struggled to understand Kanye as he is not the easiest person to live with.
In addition, she blamed Kanye for manipulating the situation to the public negatively as it only increases the pain for the entire family.
The 42-year-old also burst into tears in an exclusive podcast, after disclosing her struggles post-divorce.
After ending their seven-year marriage, Kanye began dating model Irina Shayk – a few months after his separation from Kim Kardashian.
Speculations rose, following his break up with his short-term girlfriend, Irina sheik –that he began dating the American actress Julia Fox. the actress met the rapper on New year's eve.
Their relationship also didn't last long after Julia Fox called it quits on Valentine's week. After the flooded rumors Fox disclosed that he was never in love with Kanye, though he has a love for him.
Despite her claims, many believe that the couple dated for a short period until they got to break up, and many witnessed Fox weeping as paparazzi captured her live pics.
>Related: Bianca Censori's Net Worth, Personal Life, And More 
Prior to their marriage, his former business manager reported him missing as he could not reach him to send some important documents.
His former business manager Thomas st. John claimed that he was found missing while john was filing a lawsuit for breaking the terms of the contract, which Kanye was supposed to pay an amount of $300,000.
Later, it was revealed that the rapper was not staying at one place as he was traveling across the country from one place to another.
Even after coming to light, he was again strangled on websites after posting sensitive comments about Jews. Regarding his comment, he was restricted from sharing anything on Instagram, and the concerned post that violates the guidelines were also taken down to avoid further backlash.
Furthermore, he was removed from the clubhouse app – in response to his comment on Jews, that the Chinese used Jews to control black people.
His comments regarding the Jews has impacted a negative effect on his NetWorth as top companies Balenciaga and Adidas terminated their deal with Kanye West.